Christmas Mantel
December 03, 2012 | FILED UNDER: Uncategorized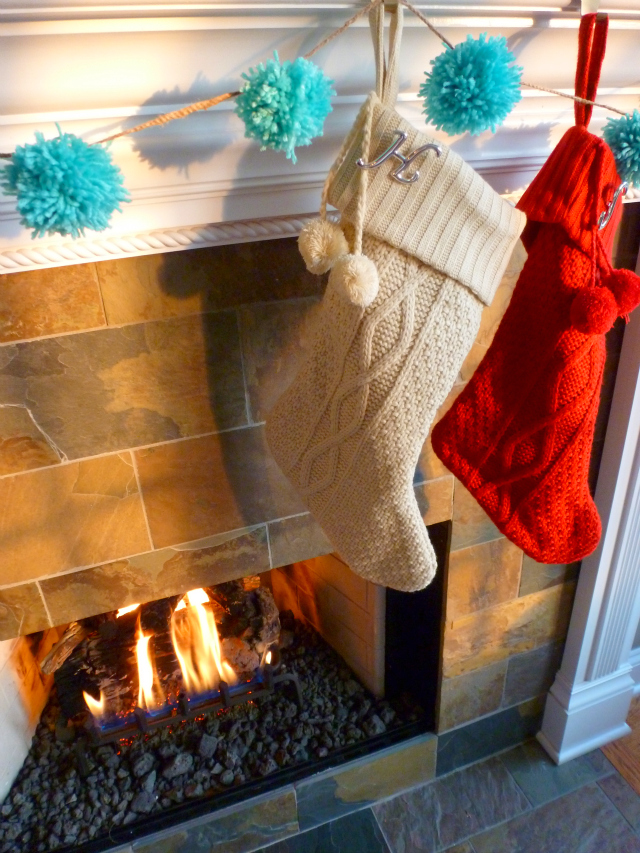 To kick off a week chock-full of holiday posts (including a
Snow and Graham
giveaway!), I wanted to start by sharing the red and aqua color scheme I have going on this year: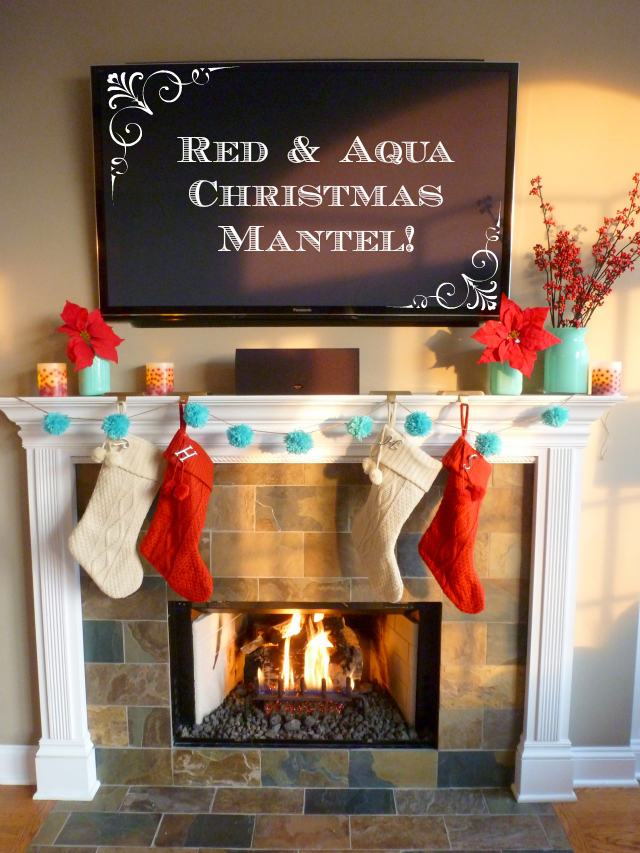 After sticking to the traditional red and green Christmas last year, I was ready to try something fresh, and swapping out the green with this unexpected aqua color did the trick! I was inspired to try out this color palette after seeing it in a home featured in the Dec. issue of Better Homes and Gardens.
I repeated the color palette on the tree as well – more on that to come!
The mantel came together by incorporating a few easy handmade elements such as these aqua painted glass vases and a simple yarn pom pom garland made by tying some pom-poms to a length of twine. Check out my pom-pom tutorial if you are unfamiliar with how to make them (they're easy!)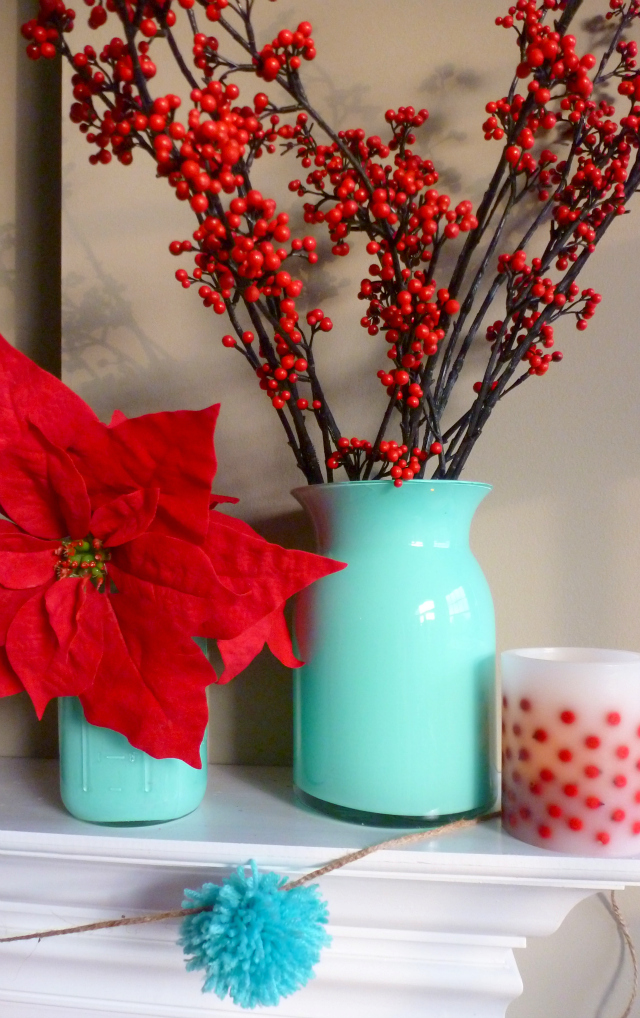 It just so happens that the stockings I purchased a couple years ago have pom-poms on them as well!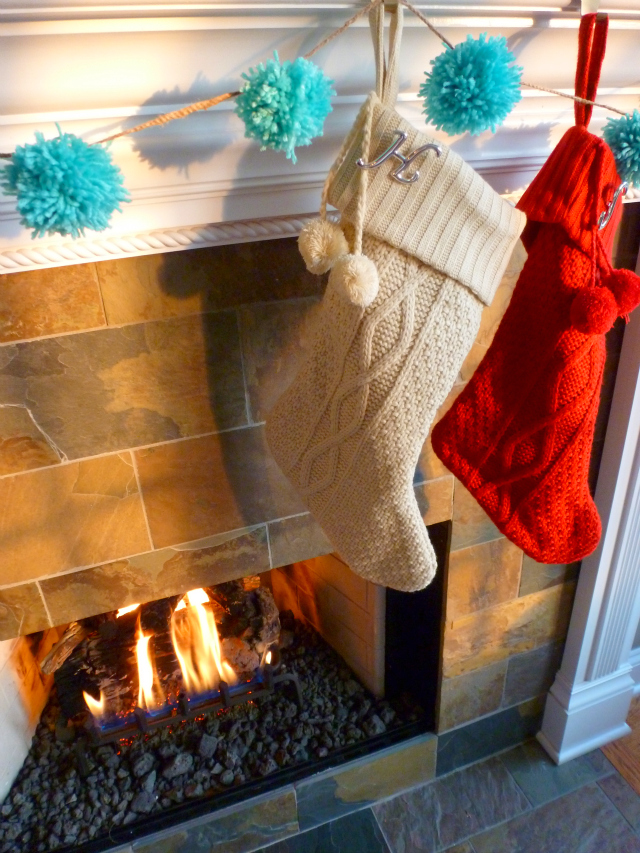 Here's a quick trick – buy a sprig of fake poinsettias at the craft store and then cut off individual blooms for arrangements. It's nearly impossible to tell the difference from the real ones and you can use them year after year.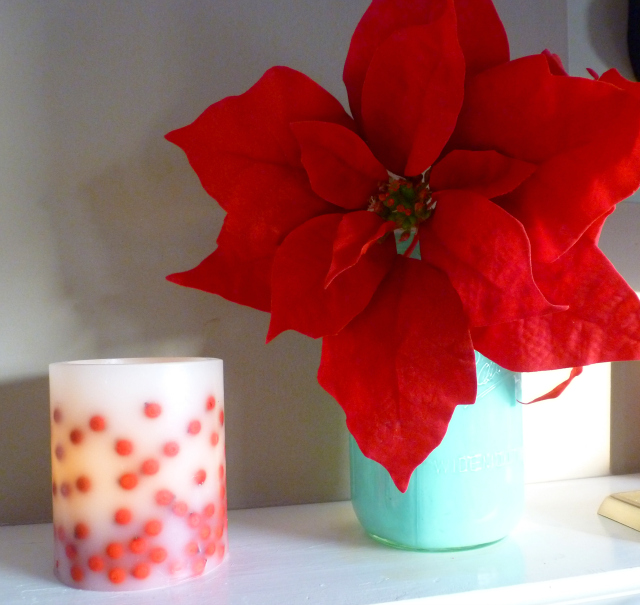 What colors are you using to decorate for Christmas this year?