DIY Red and Green Pom-Pom Christmas Wreath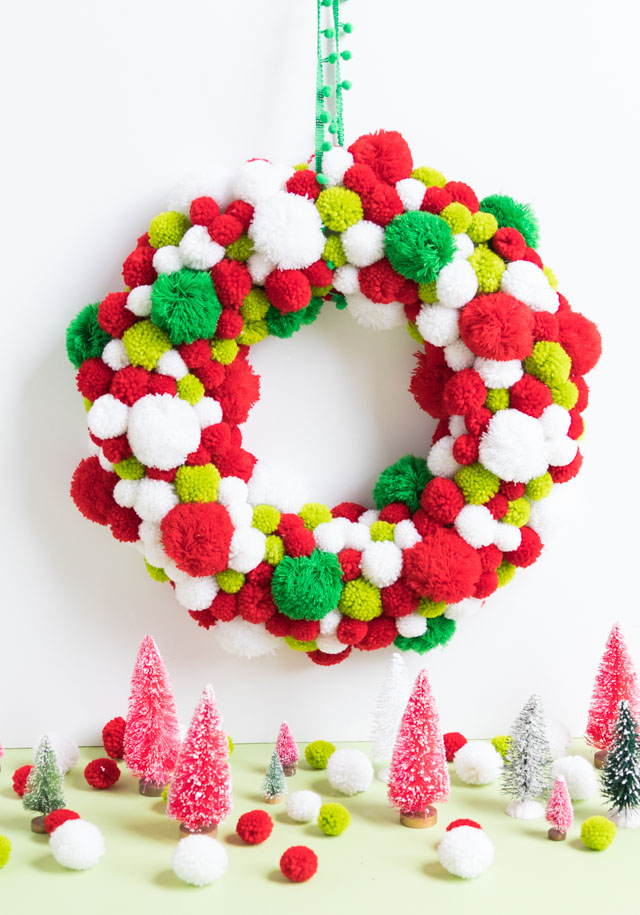 DIY Red and Green Pom-Pom Christmas Wreath
This pom-pom Christmas wreath may look like it took hours to make, but I used my newest time-saving trick: premade pom-poms from Oriental Trading. These yarn pom-poms have quickly become my favorite new craft supply. They are great quality, come in a variety of bright colors, are only $4.19 for a pack of 42 pom-poms. I don't know about you, but it would take me half a day to make 42 pom-poms!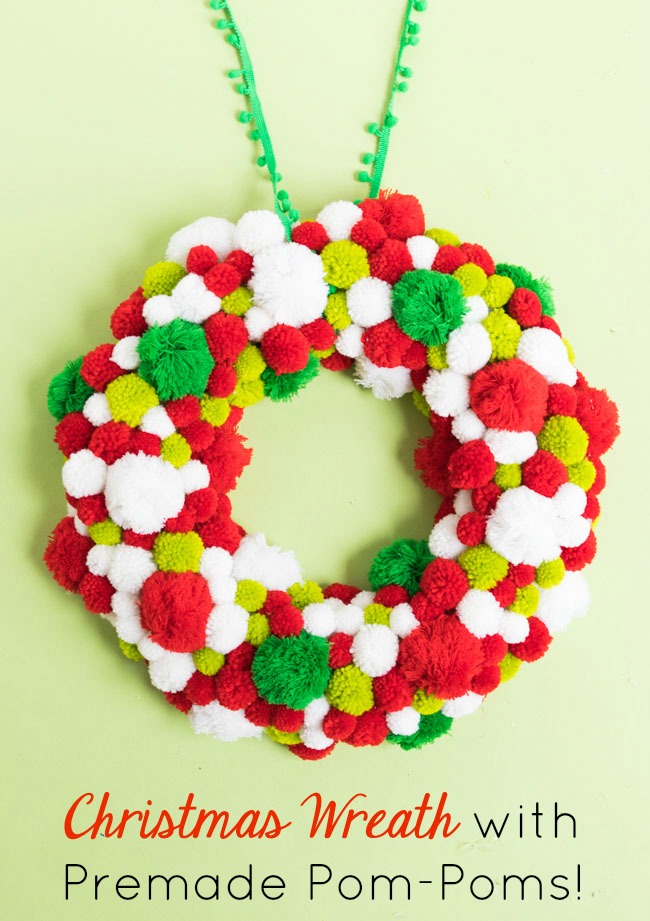 This wreath took me about an hour to make. It is as simple as gluing the pom-poms onto a foam wreath. I used four packages of yarn pom-poms and two packages of jumbo pom-poms (over 180 pom-poms!) to cover the 14″ wreath. I have always wanted to make a pom-pom wreath like this, but was intimidated by the amount of time involved. Now we can all make the pom-pom wreath of our dreams for a fraction of the time! 🙂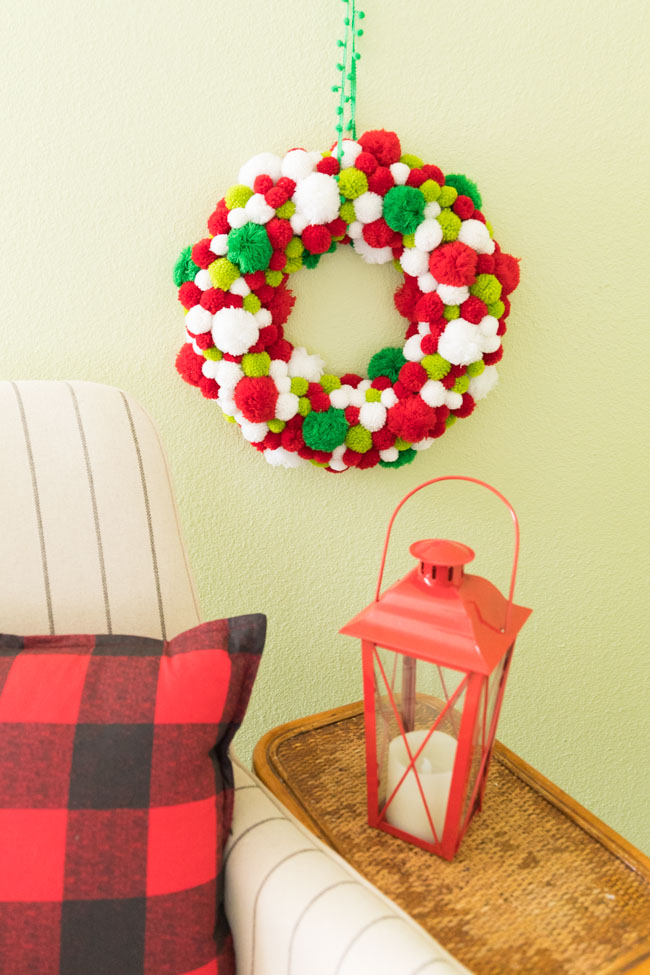 I love how this pom-pom Christmas wreath turned out. I think the addition of the lime green pom-poms gives it a modern touch by putting a spin on the traditional red and green Christmas color palette. If you are a fellow pom-pom lover, be sure to check out my other pom-pom craft ideas!
Head to Oriental Trading's Fun365.com site for the step-by-step pom-pom wreath tutorial and full list of supplies!
This post is sponsored by Oriental Trading.