Make the Cutest Mason Jar Lid Wreath Ornaments!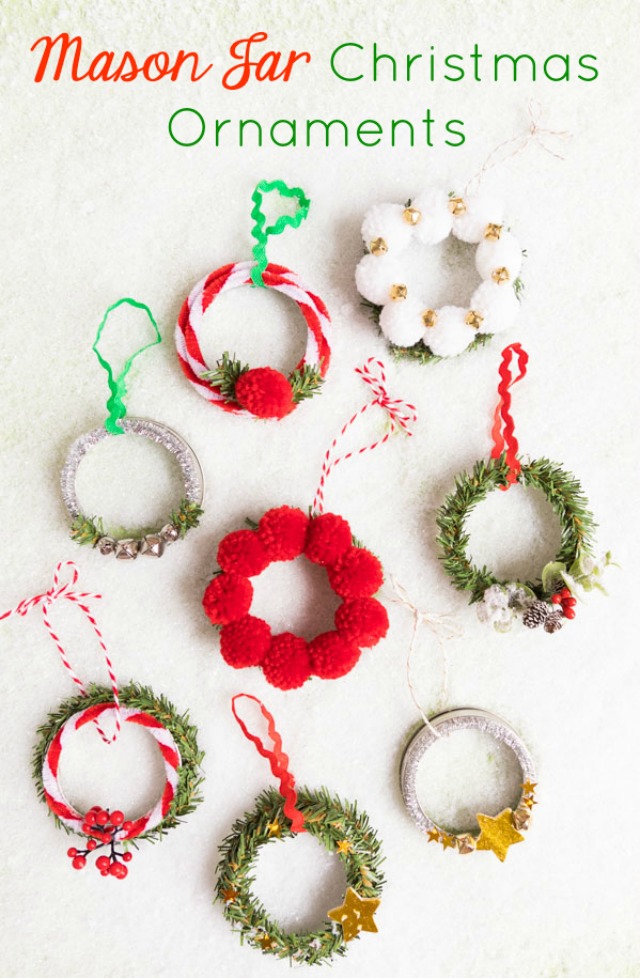 How to Make Mason Jar Lid Ornaments
These mason jar lid wreath ornaments are my final Christmas project of the year! We made these for my recent event at Pottery Barn and they turned out so cute. I love them because you can improvise using whatever craft supplies you have on hand to transform a metal ring into a sweet little wreath ornament for your tree.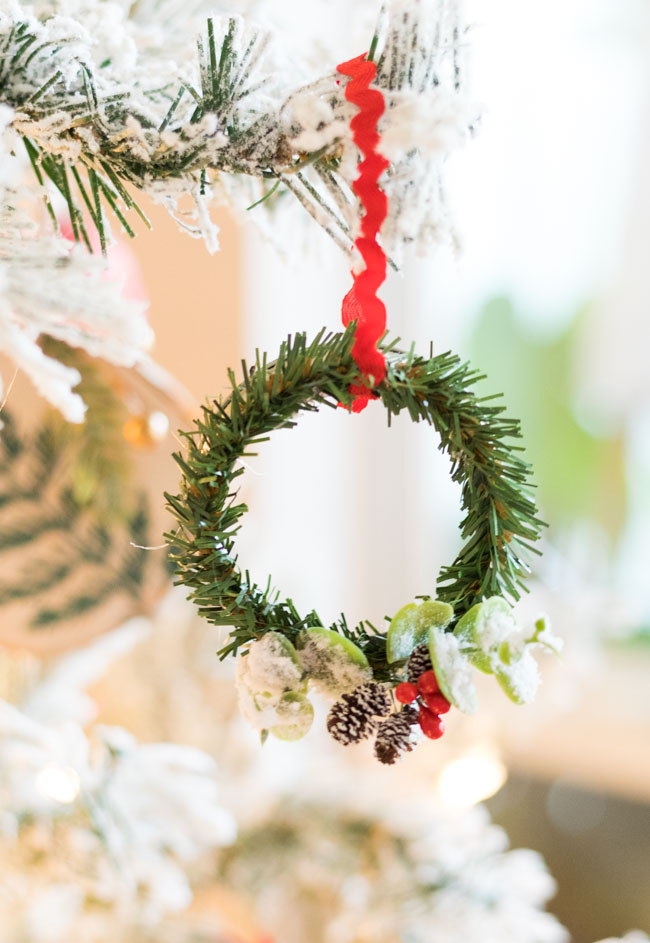 This post contains affiliate links. See our full disclosure.
These bendable faux Canadian pine stems I found at Hobby Lobby are perfect for this craft. They are just the right length to wrap around the ring. I also love the candy cane look of twisted chenille stems. There is no wrong way to make these wreaths – have fun with it!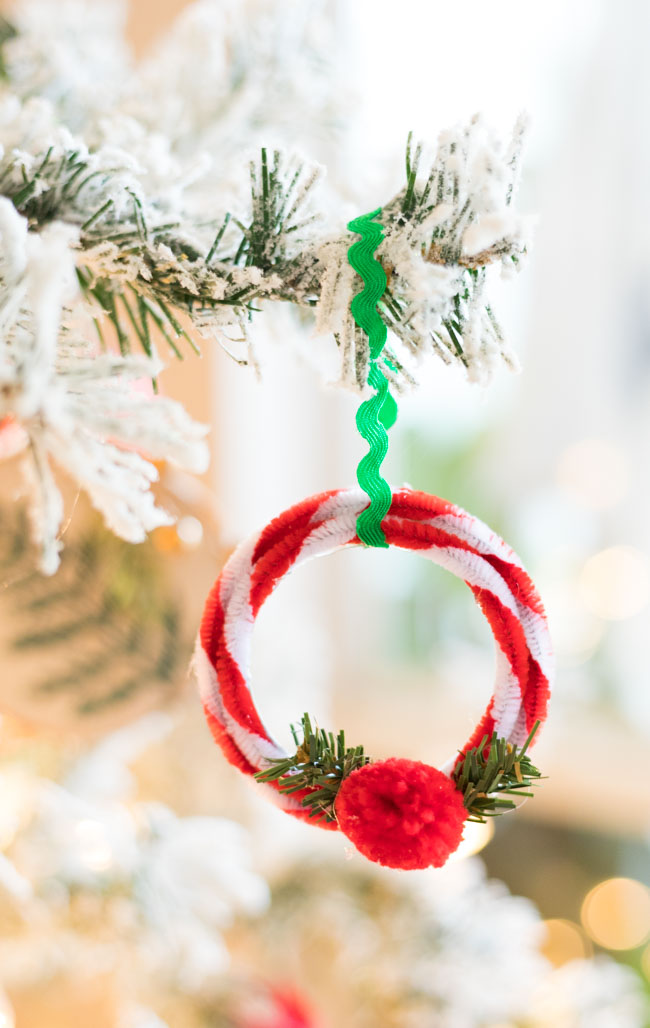 I bet you have some spare rings from the tops of mason jar lids (also called Ball jars) at home. If not, you can actually just buy the rings (rather than the entire jar!) for these wreath ornaments.
Supplies for Mason Jar Lid Wreath Ornaments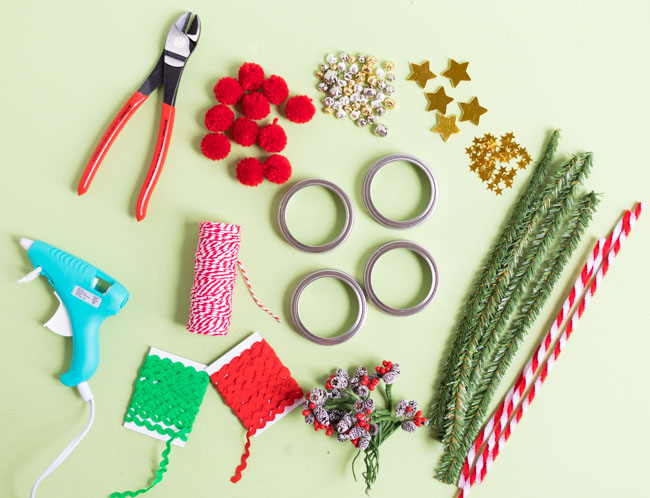 How to Make Mason Jar Wreath Ornaments
Step 1: Wrap with faux pine stems
To make a wreath with the Canadian pine stems, start by adhering the end to the top of a mason jar ring with a dab of hot glue and then wrap around the top, adding a little hot glue as you go to hold in place.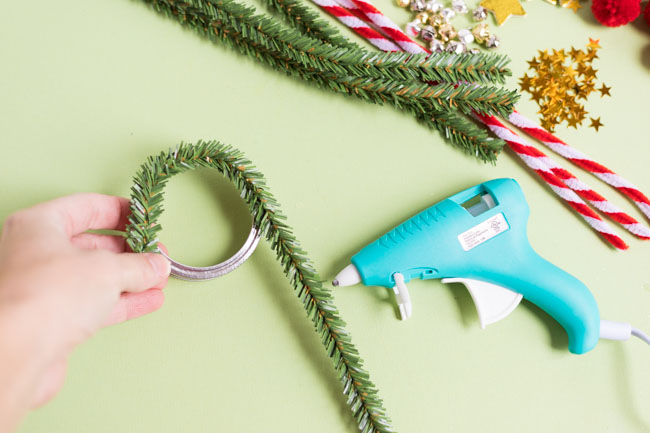 Step 2: Trim excess
Trim the excess stem with a wire cutter or strong scissors.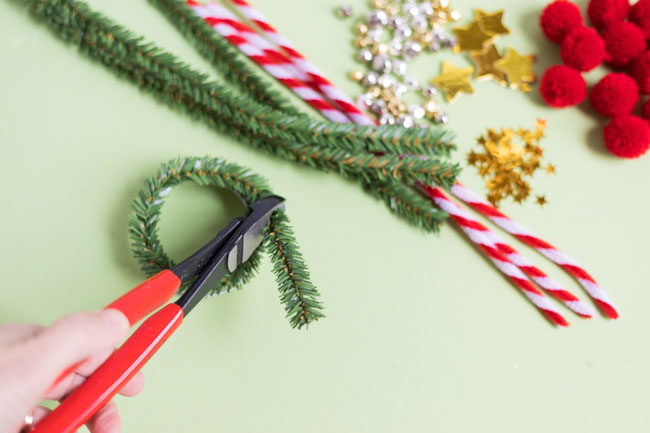 Step 3: Cover side of Mason jar ring
Add a second pine stem to the side of the ring to cover it.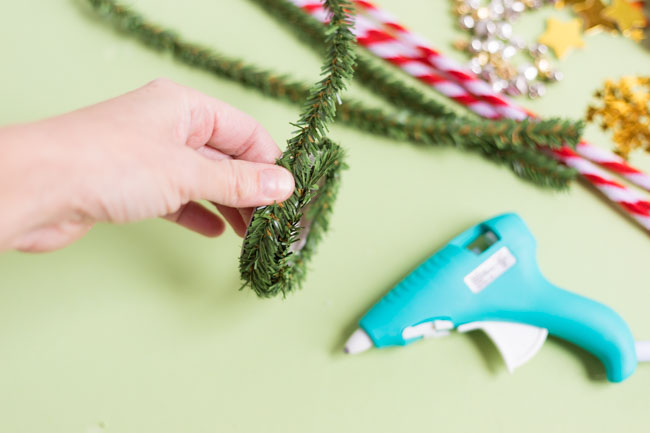 Step 4: Add decorations
Decorate the top with whatever little embellishments you like. I chose mini gold stars and jingle bells for this one.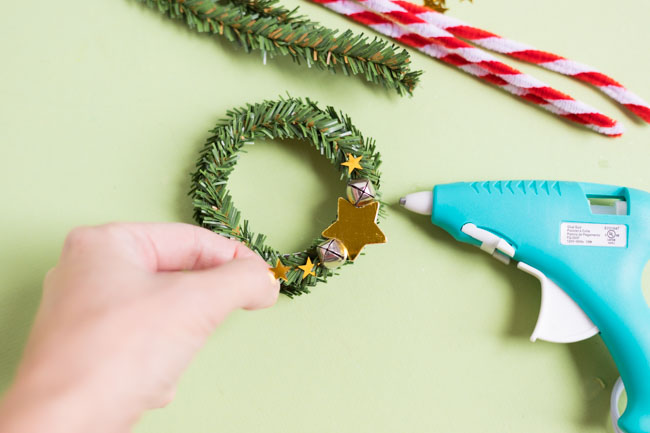 Step 5: Hang with twine
Create a hanger for your wreath using baker's twine or rickrack.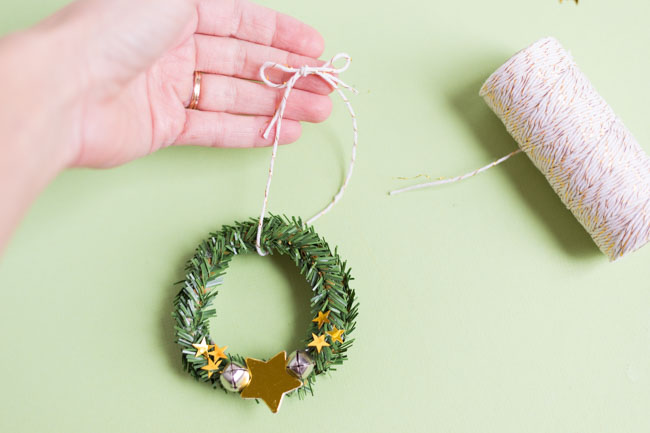 Here are some of the different variations I made. This is a fun craft to make with a group, because everyone can put their own spin on their ornaments. I loved seeing how different each of the ornaments turned out during our Pottery Barn event.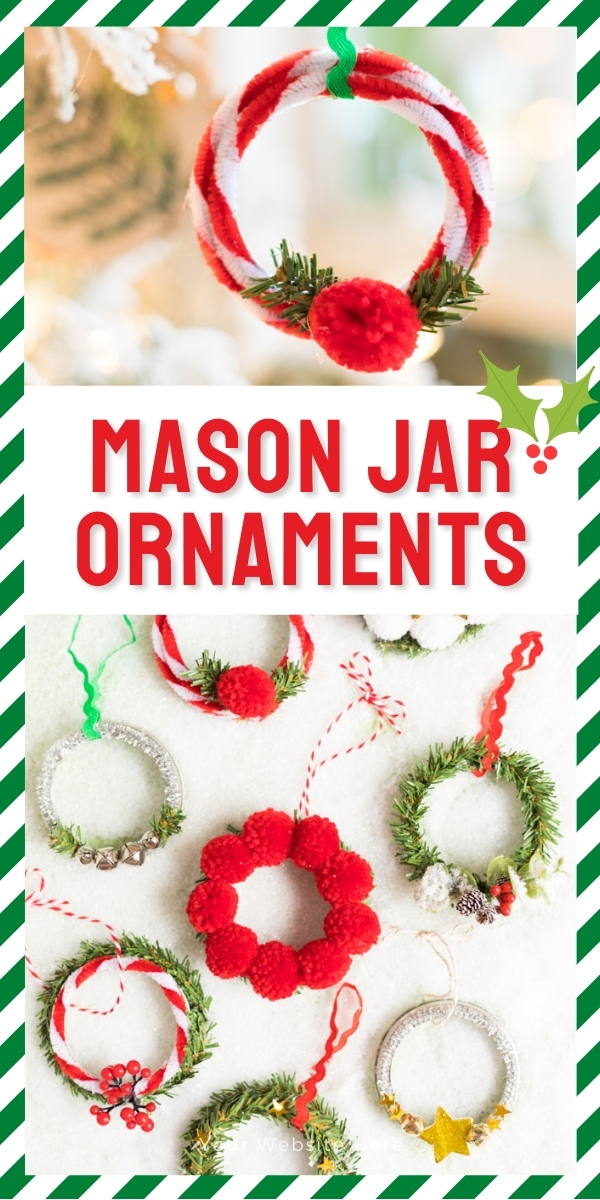 Like these DIY ornaments? Then don't miss this other festive Christmas crafts!