DIY Christmas Picture Frames with Free Printables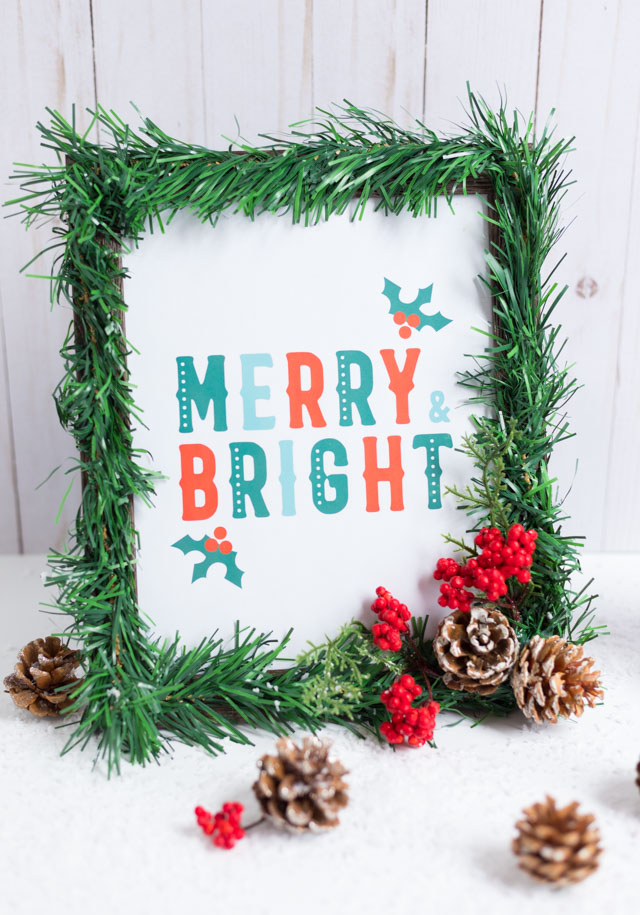 DIY Christmas Picture Frames
I'm so excited about this craft idea! These evergreen DIY Christmas picture frames can be made for under $3 a piece thanks to using all supplies from the Dollar Tree! I also created two free Christmas printables for you to download for your frames. These would make really cute handmade gifts don't you think? I was inspired to make these frames after a recent trip to Dollar Tree. In addition to the $1 photo frames, they also had the pretty evergreen garland and faux berry and pine cone picks to decorate them with.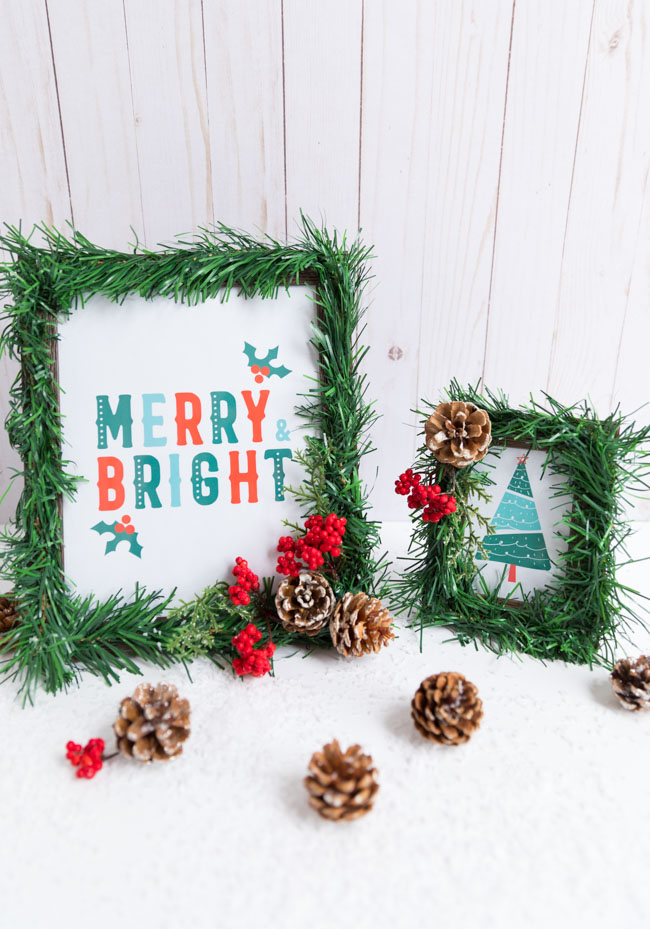 I made both an 8″x10″ and 4″x6″ version of the Christmas picture frames. The Dollar Tree sells a variety of frame sizes – all for only a $1 each. I chose flat wood finish frames because I thought they would be the easiest to glue the accents to. There are so many ways to put your own spin on these. For instance, you could use tinsel garland instead of evergreen garland for a completely different look. Replace the pine cones and berries with mini shiny ornaments instead!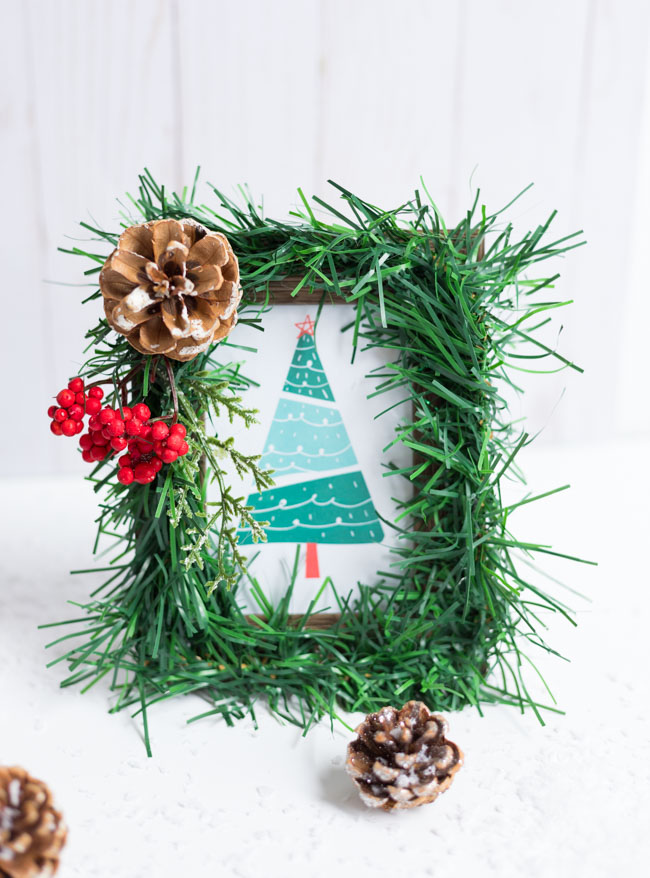 This post contains affiliate links. See my full disclosure.
Supplies for Dollar Tree Christmas Picture Frames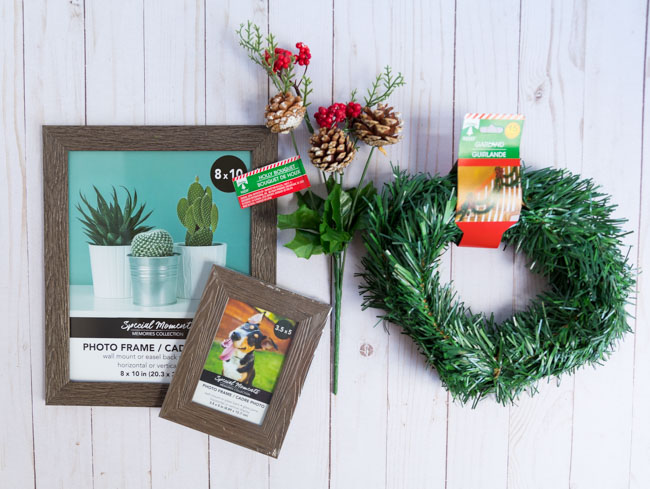 How to Make Evergreen Christmas Frames
Step 1: Glue evergreen garland to frame
First remove glass and backing from frame. Then starting at one corner, glue the evergreen garland around the top of the frame. Use small dabs of hot glue every few inches to hold. I recommend using one of these handy hot glue finger caps to protect your fingers from getting burnt!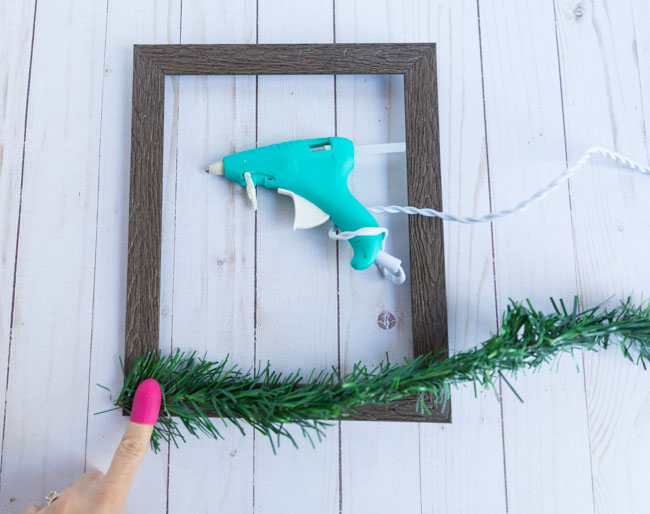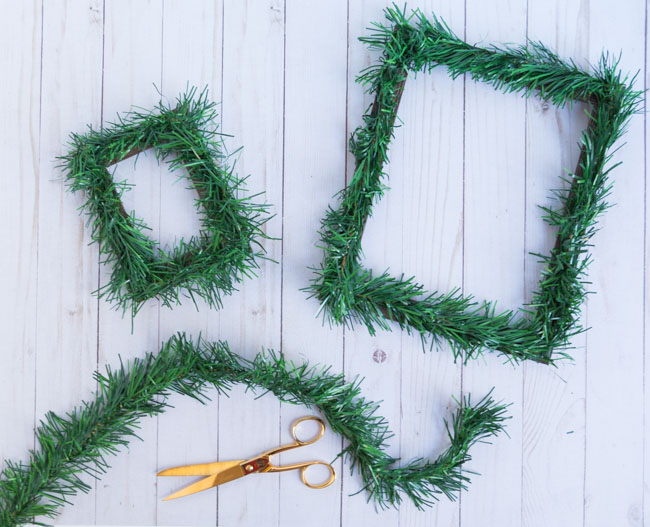 Step 2: Clip pinecones and berries from stem
Use a pair of wire cutters to clip the pine cones and berries from their stems. You can use a variety of different embellishments based on what you have on hand or can find at your local Dollar Tree!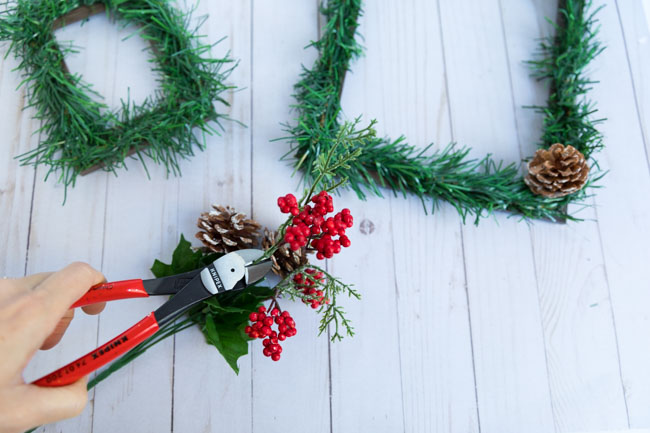 Step 3: Glue embellishments to frame
Glue the pine cones and berries to the frame with hot glue. I like to position them in one of the corners of the frame, but you can add them however you like!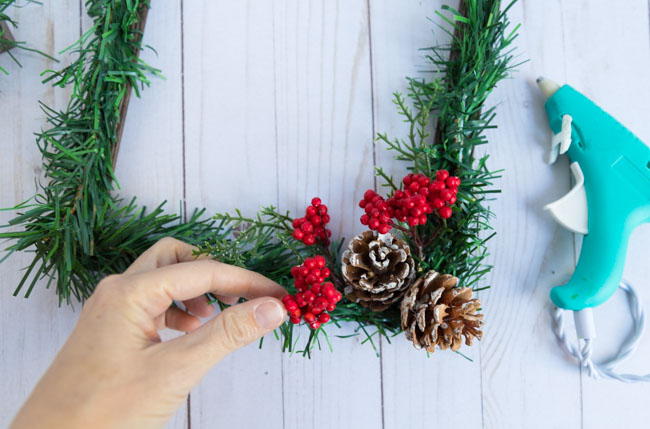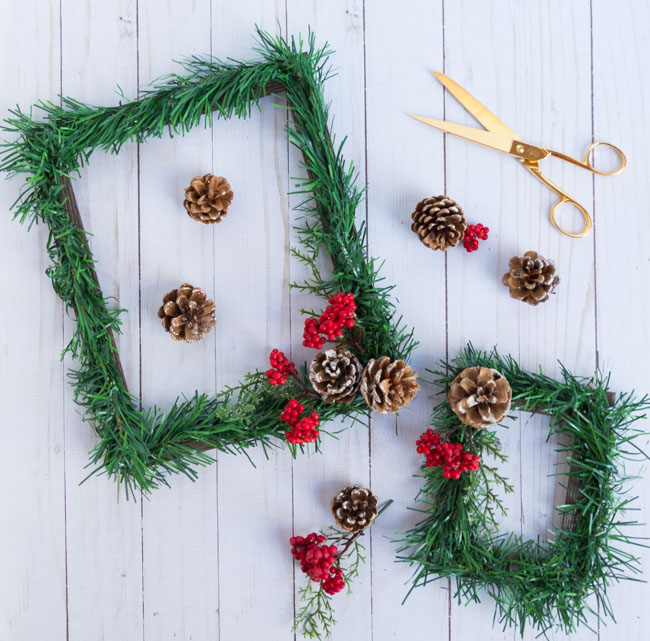 Download Free Christmas Printables for Your Frames
I made the Merry & Bright and Christmas tree printables for you to download and print out for your frames! Just be sure to size them appropriately for your frame size before you print them. You can download them here!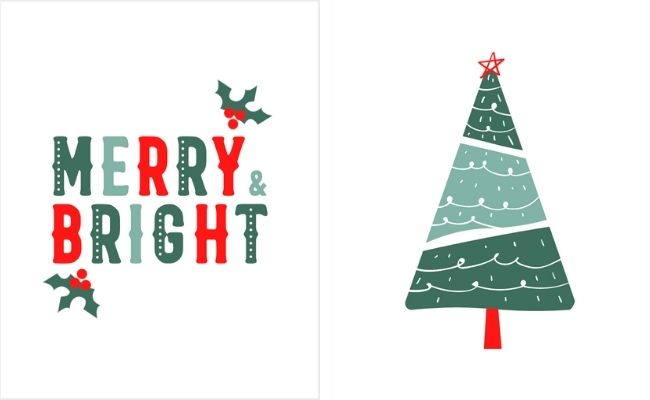 Like these DIY Dollar Tree Christmas frames?