Do you know the one craft that makes the biggest impact in your home?
It is a wreath!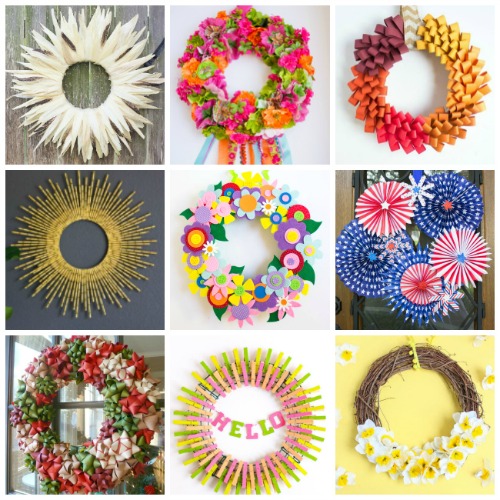 Do you love to craft, but struggle to find time to do it?
Do you get overwhelmed with ideas on Pinterest?
Is your front door currently blank and uninviting?
If yes, then I wrote this ebook for YOU!
In Make a Year of Wreaths I help you kickstart your crafting by focusing on the one craft that gives you the biggest bang for your buck.
A beautiful wreath on the front door:
Provides instant curb appeal and signals a welcoming home.
Allows you to embrace the changing seasons and holidays without having to decorate your entire home.
Showcases your awesome crafting abilities to the entire neighborhood!
In this ebook, I walk you step-by-step through the process of making a year of wreaths for your home. 
I promise to help you overcome any fears about wreath making being too complicated, expensive or time consuming!
In fact, each wreath included in the book can be made for under $25 in supplies and in under 2 hours of making time (some in as little as 20 minutes!). I have always loved simple crafts that make a BIG impact, and that is the case for every wreath in this book.
What You'll Get with the Ebook
This 24 page ebook gives you everything you need to to become a wreath crafter extraordinaire:
Section 1: DIY Wreaths 101
I'm sharing my must-have wreath making supplies and my best tips and tricks to help make you a pro wreath crafter. Be sure to watch the videos of my favorite supplies, wreath bases, storage tips and hanging tricks!
Section 2: Seasonal Wreath Menu
The fun part! Select your four favorite wreaths from the menu – one for each season. The menu contains time and cost estimates, a shoppable supply list, and links to step-by-step tutorials guide you through the process. You can choose wreaths that take under 20 minutes and under $15 to make!
Section 3: Bonus Wreath Tutorials
I've created two awesome new wreaths just for my ebook readers. You won't find these tutorials anywhere else.
Section 4: Planning Worksheets
I've created simple worksheets to help you plan out your supply list and year of wreaths. I'm also here to help. Each purchaser of the ebook can reach out to me directly via email at any time with questions!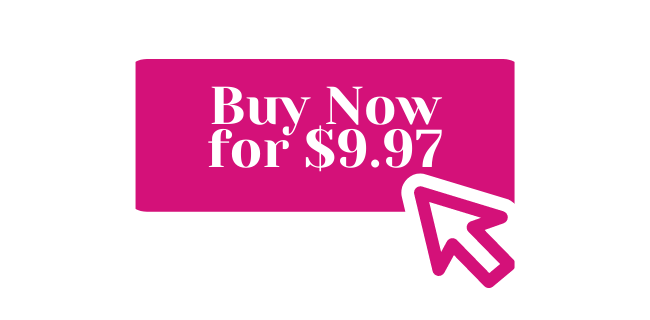 Once you make one of my simple wreaths, I promise you'll be empowered to make more!
In fact, I've created over 50 unique wreaths since making my first wreath back in 2012. Since then I've been fortunate enough to have my wreaths featured on the websites of Martha Stewart, Better Homes and Gardens, Good Housekeeping, and most recently in the July/Aug 2020 issue of Country Living magazine!
I've learned a thing or two from making wreaths over the last decade and I want to share all my tips and tricks with you. I always say, if I could inspire my readers to make one thing, it would be a wreath!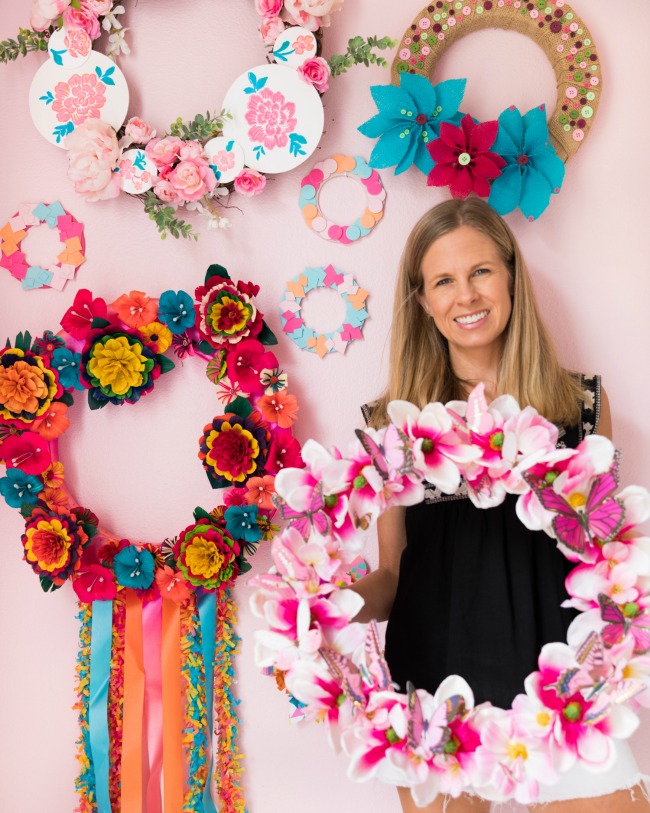 Are you ready to have the prettiest front door in the neighborhood?