Top 10 EASY Dollar Tree Christmas Crafts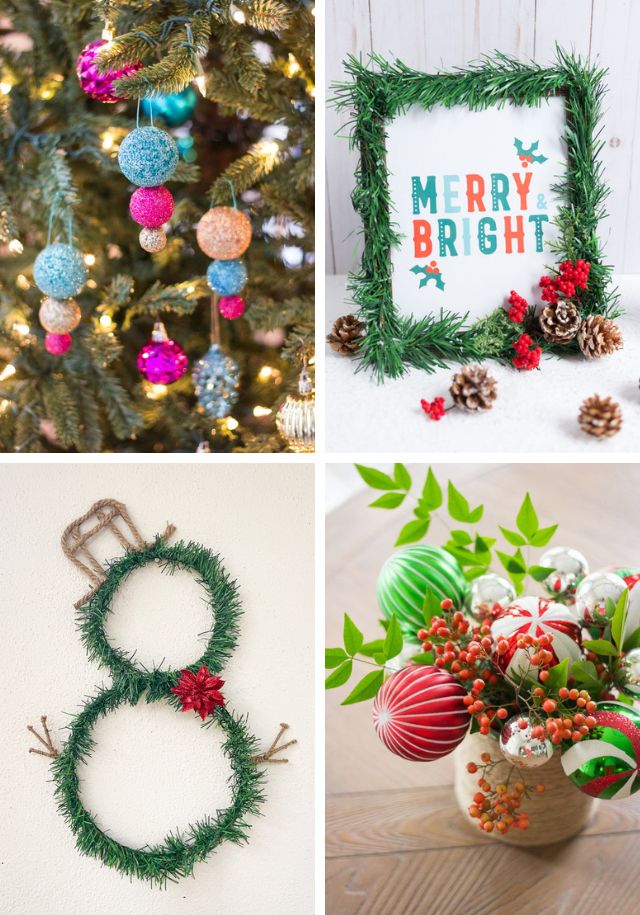 Looking for fun and easy Dollar Tree Christmas crafts? You've come to the right place!
Holiday season means DIY craft season is in session! These are 10 of my favorite simple crafts to make from Dollar Tree items including mason jars, faux greenery, and inexpensive ornaments. The best part? Each of these Dollar Tree Christmas DIYs can be made for under $10, and most in under 30 minutes!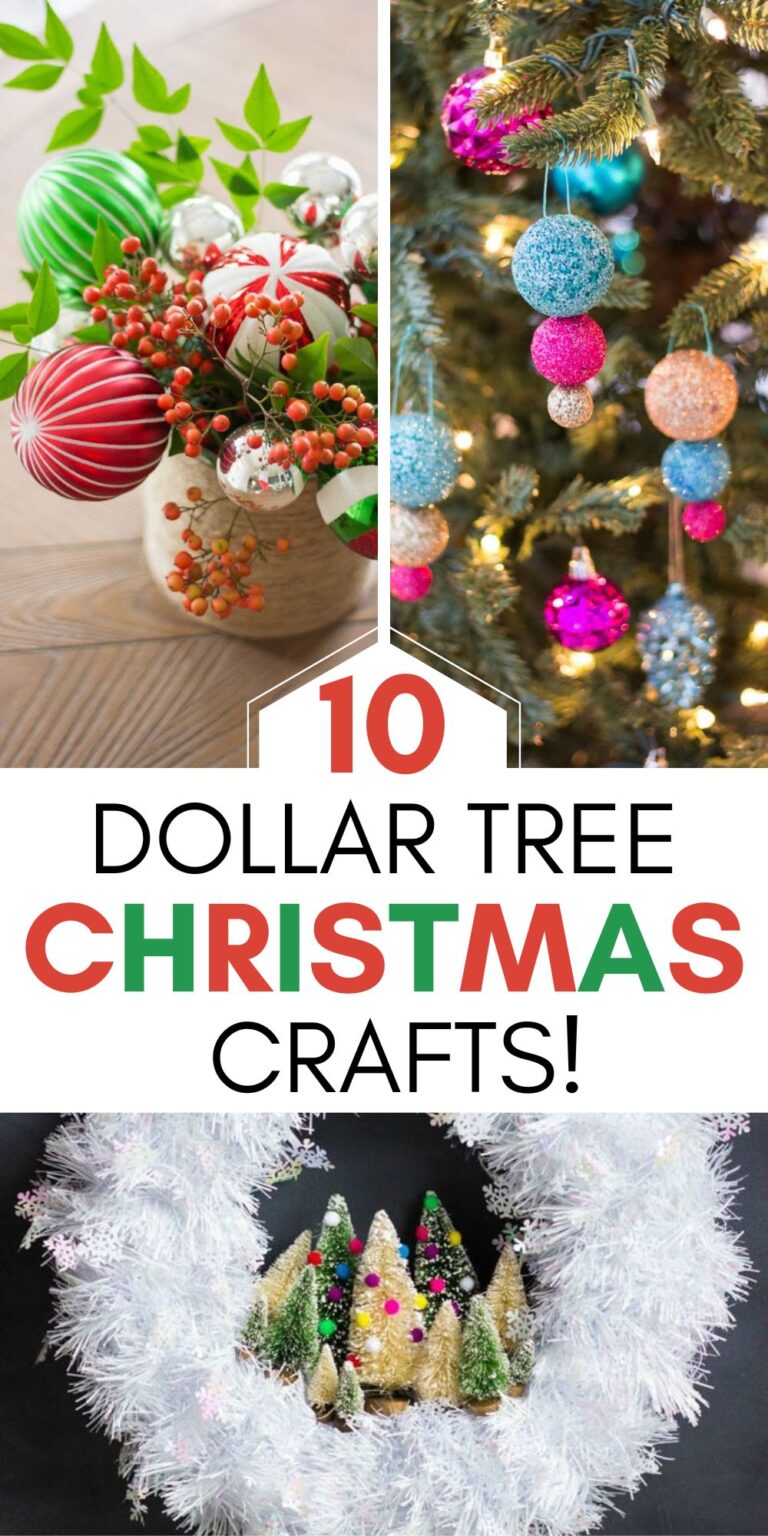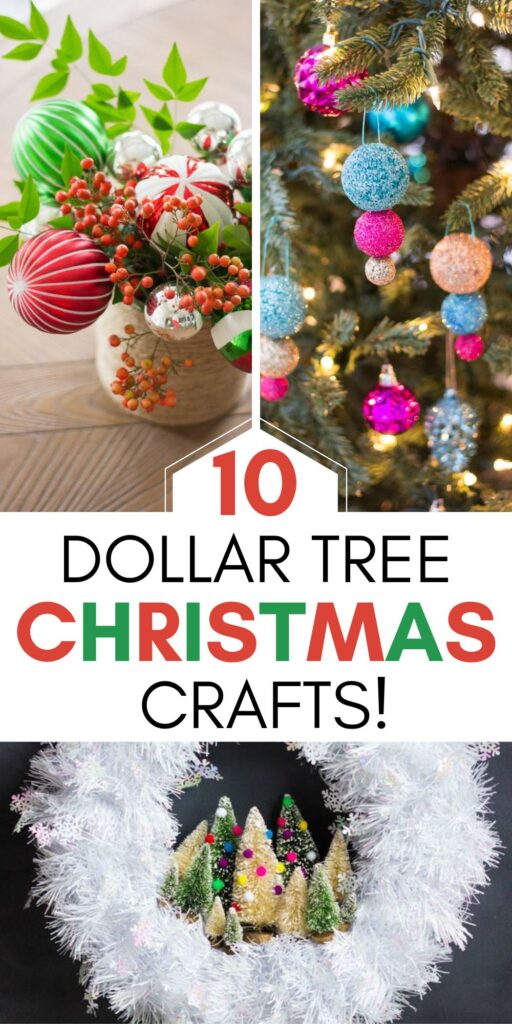 These amazing crafts are a great way to decorate your home, make a wreath for your front door, or create handmade gifts without spending a lot of money. I hope you love these cute Dollar Tree Christmas craft ideas.
This post contains affiliate links which means I get a small commission if you make a purchase. See our full disclosure.
10 Dollar Tree Christmas Crafts Under $10 Each!
1. Dollar Tree Ornament Bouquet (Under $5):
Make a beautiful Christmas decoration for your dining table by adding ball ornaments in different sizes to a floral wire "stem" and arranging them in a vase with greenery. Faux greenery is one of my favorite things to buy at the dollar store. It is such a better deal than buying greenery at the craft store! Get the ornament bouquet tutorial.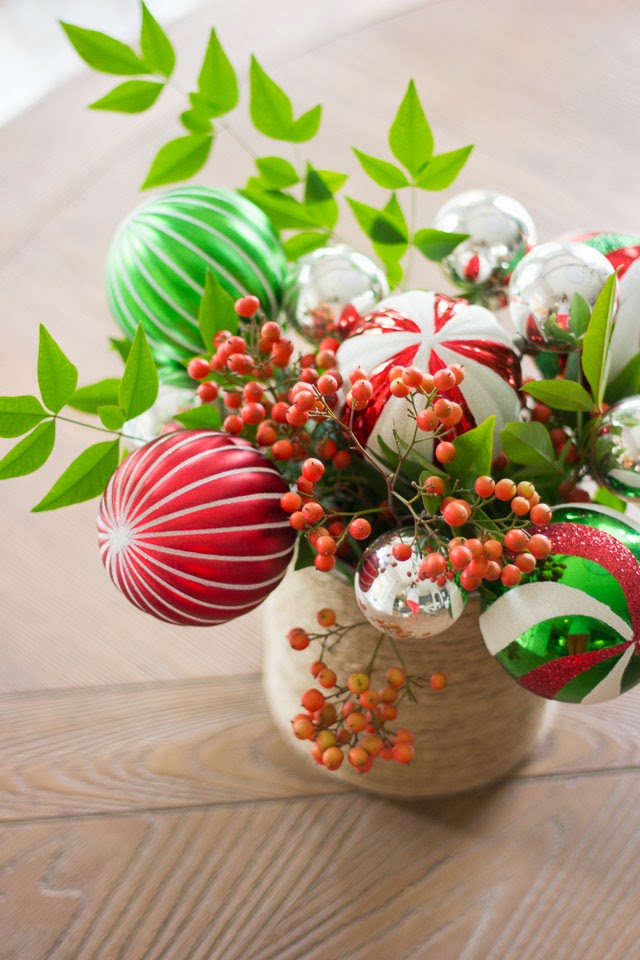 Dollar Tree Supplies for DIY Ornament Bouquet:

2. Christmas Tree Holiday Card Display
Display your Christmas cards in style! Use dollar store items to make a clever Christmas card display by forming a Christmas tree from twine and hanging cards, along with mini ball ornaments or mini candy canes from the tree. Get the Christmas card display tutorial.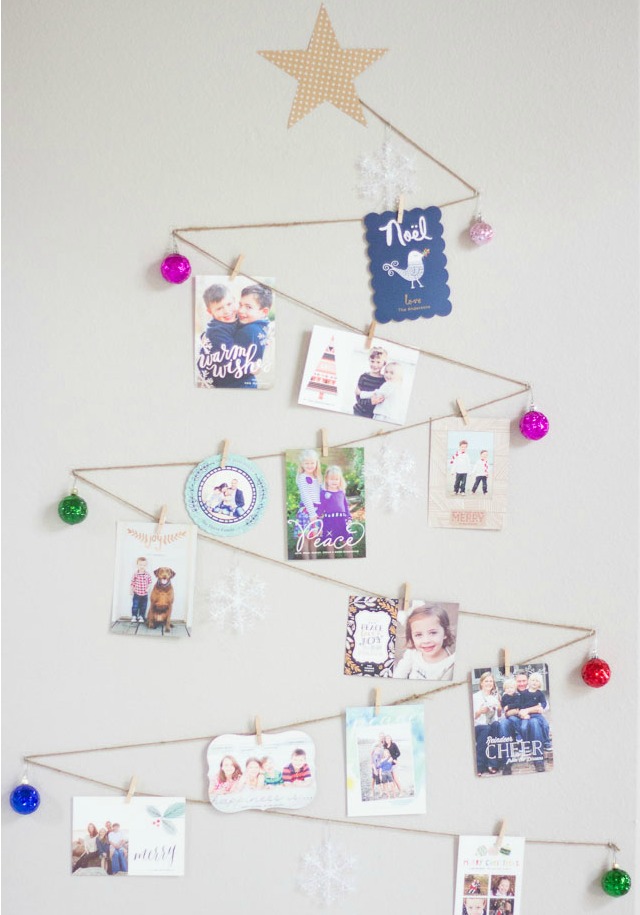 Dollar Tree Supplies for Christmas Card Display:

3. DIY Glitter Ball Ornaments
Buying ornaments for the tree can be expensive. Why not make your own cheap Christmas decorations that look like a million bucks? Decorate foam balls with glitter and then use a hot glue gun to attach the foam balls together. Create an ornament hanger using a strong needle and thread. Get the glitter ball ornament tutorial.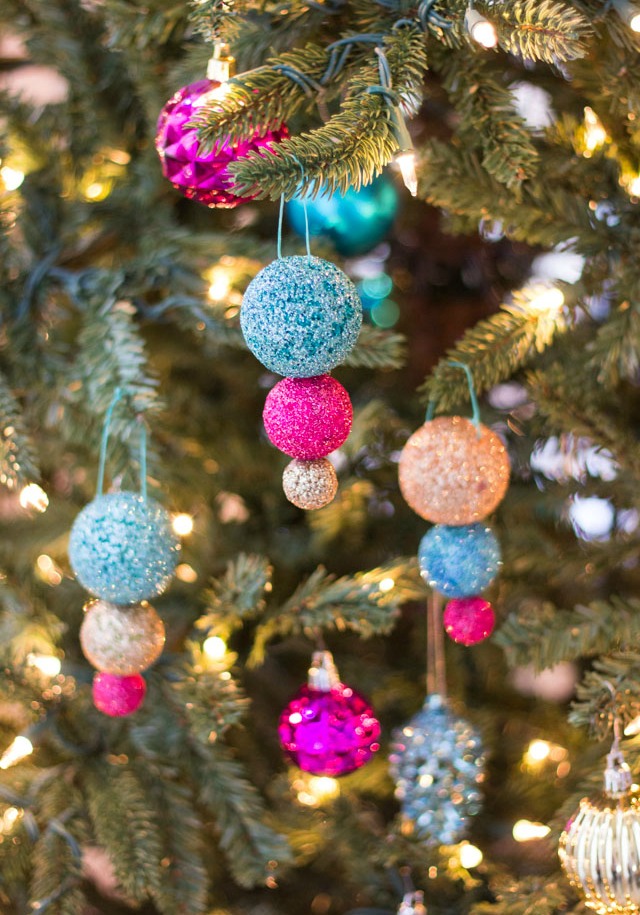 Dollar Tree Supplies for DIY Glitter Ball Ornaments:
4. Dollar Tree Snowball Wreath
You can make some amazing DIY Christmas wreaths with dollar store supplies! This snowball wreath uses a mix of white craft pom-poms, white yarn pom-poms, and even cotton balls! Get the snowball wreath tutorial.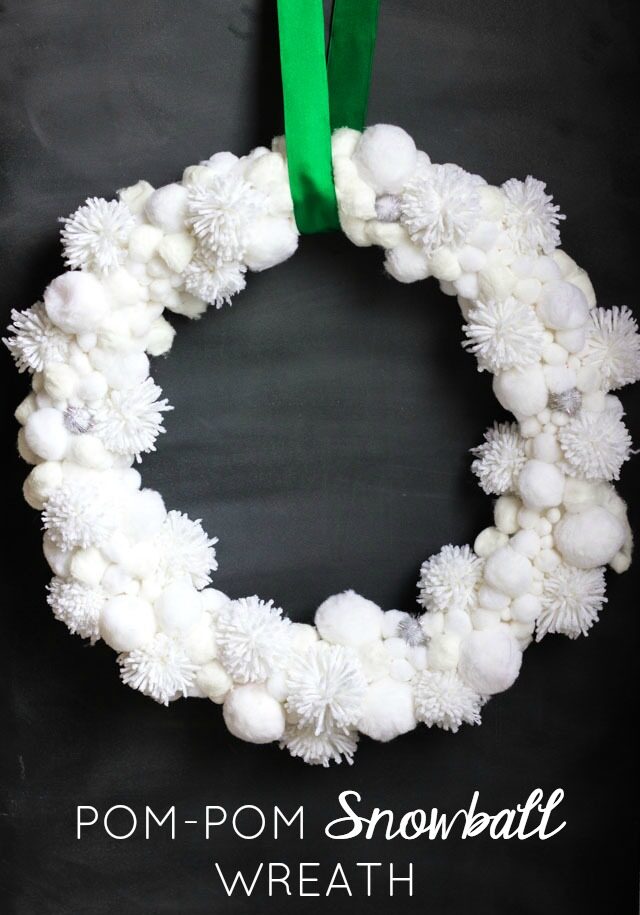 Dollar Tree Supplies for DIY Snowball Wreath:

5. Dollar Tree Bottlebrush Wreath
I love this sweet Christmas wreath featuring a snowy Christmas garland and mini bottlebrush trees. Use mini pom-poms to decorate a small tree or two. Get the bottlebrush tree wreath tutorial.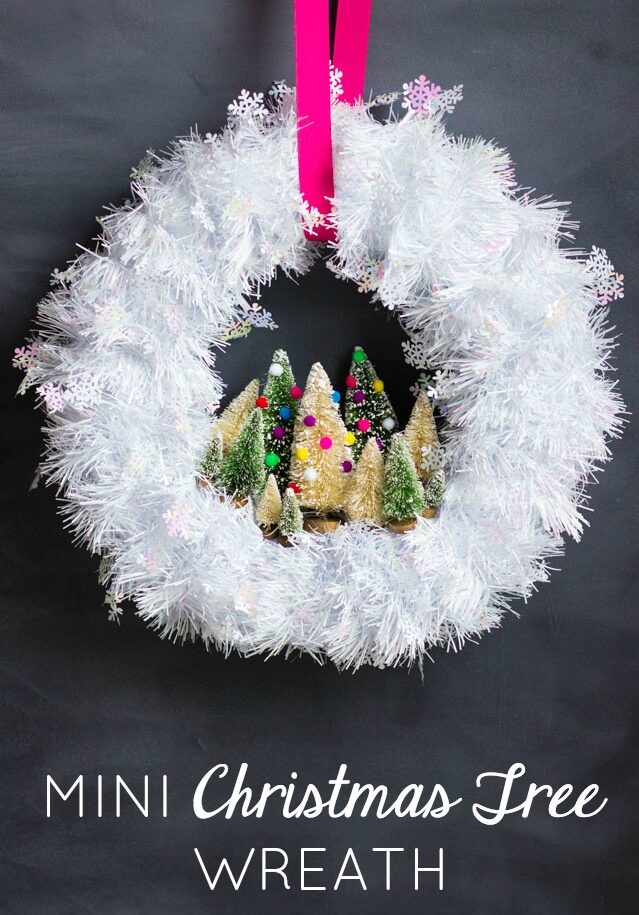 Dollar Tree Supplies for DIY Mini Christmas Tree Wreath:

6. Paper Plate Christmas Masks
Here is an easy craft for kids! Turn paper plates into masks of your favorite holiday characters with construction paper, pom-poms, pipe cleaners, and a little creativity! Get the paper plate mask tutorial.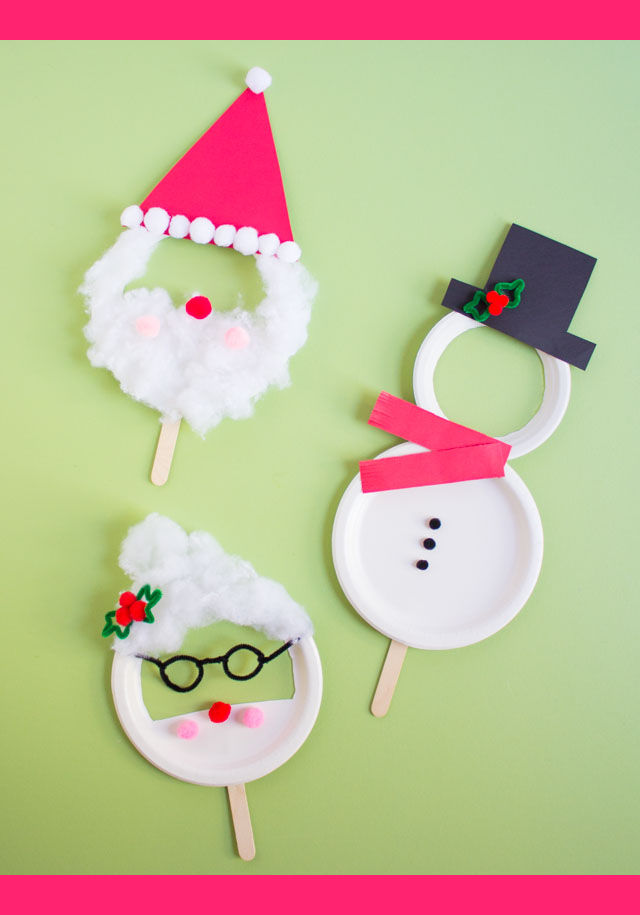 Dollar Tree Supplies for DIY Christmas Masks:

7. Dollar Tree Christmas Frame
Holiday decorations can go beyond wreaths or ornaments for the tree. I made this holiday frame last year with all supplies from Dollar Tree. Be sure to download the free printables for these frames. Get the Christmas picture frame tutorial.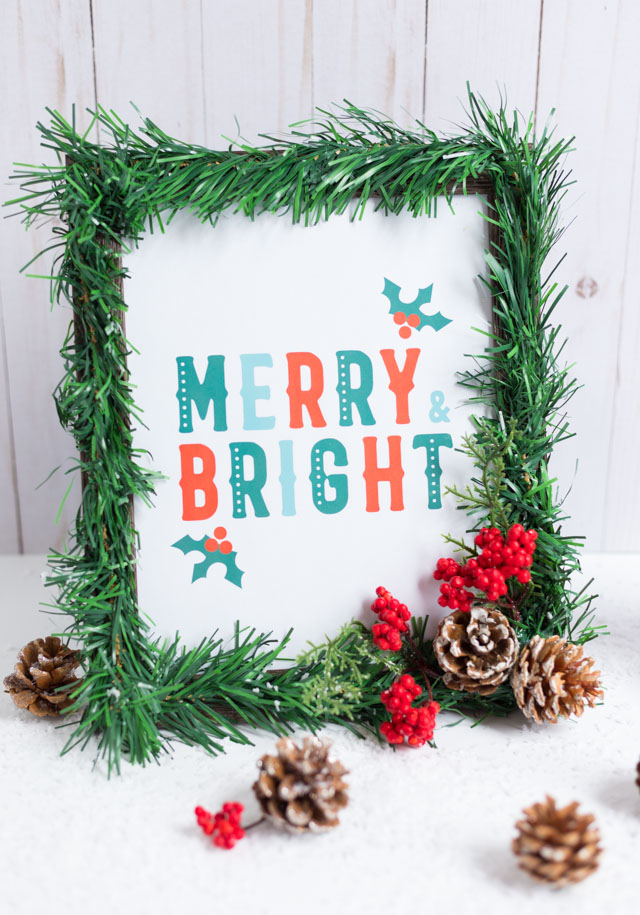 Dollar Tree Supplies for DIY Christmas Frame:

8. Dollar Tree Snowman Wreath
This snowman wreath is my newest Dollar Tree Christmas craft! It was so easy to make with their snowman wreath form, and I love how it turned out! Pro tip – put a Dollar Tree foam board underneath the snowman while you are making it to catch any hot glue drips. Get the Dollar Tree Snowman Wreath tutorial.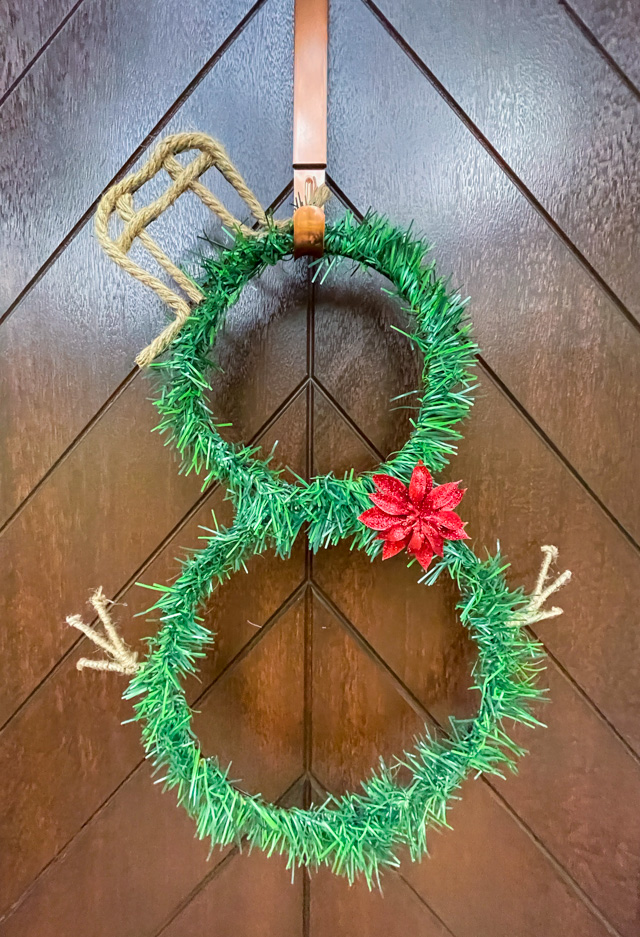 Dollar Tree Supplies for DIY Snowman Wreath:

9. Dollar Tree Christmas Wreath
Make a sweet winter-themed Christmas wreath complete with a cardinal and little house. If you can't find a grapevine wreath at the dollar store, you can get one at the craft store for a few dollars. Get the Dollar Tree Christmas Wreath tutorial.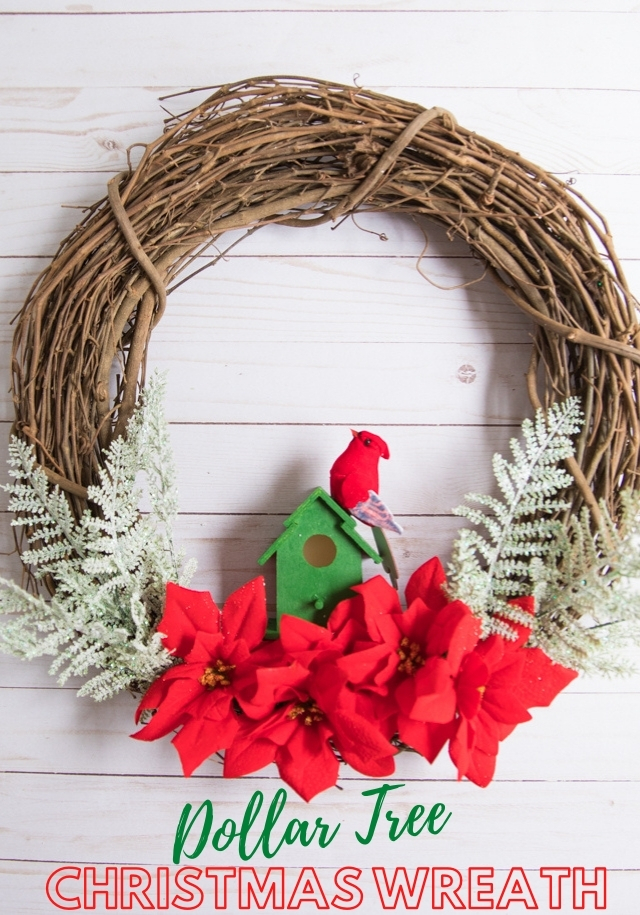 Dollar Tree Supplies for Cardinal Christmas Wreath:

10. Dollar Tree Christmas Vases
This is one of my favorite easy Christmas crafts to give away as gifts. Transform mason jars into pretty Christmas vases with paint and greenery. Get the DIY Christmas vase tutorial.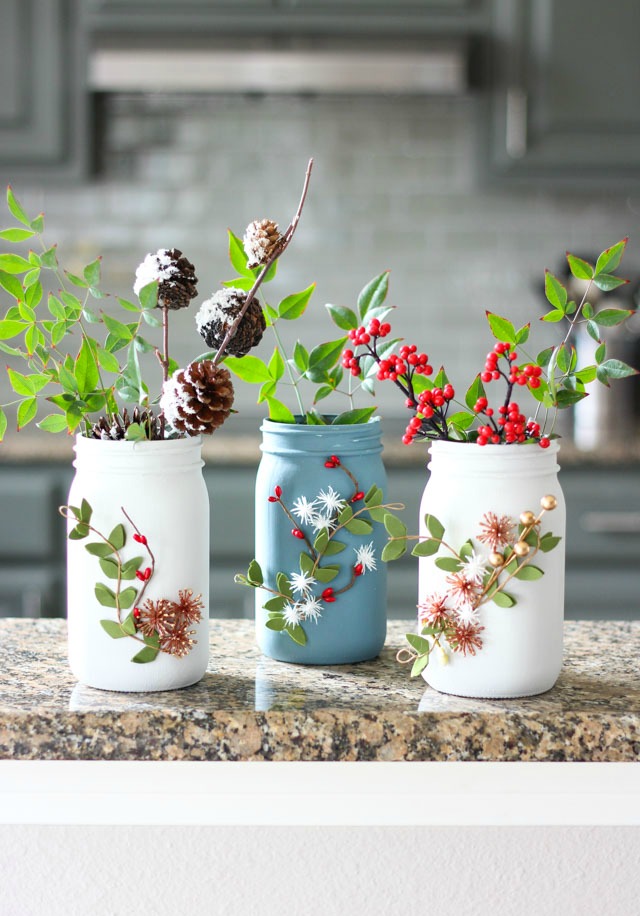 Dollar Tree Supplies for DIY Christmas Vases:

Like this Dollar Tree Christmas Decor?