7 DIY Santa Decorations You Can Make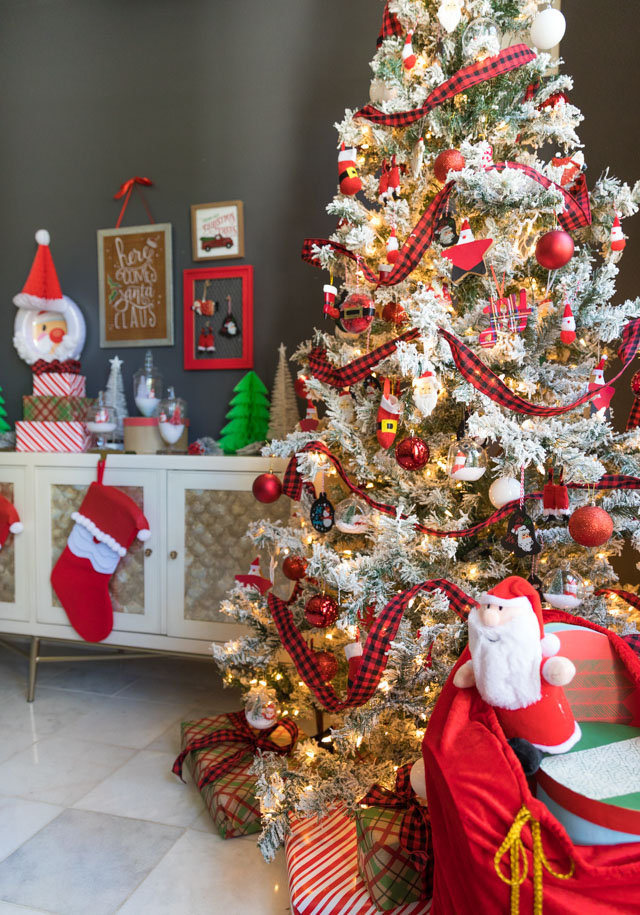 7 DIY Santa Decorations You Can Make
Here comes Santa Claus…here comes Santa Claus…. right to our dining room! Our home is filled with DIY Santa decorations this Christmas thanks to my latest project for Oriental Trading. I created 7 different Santa crafts as part of my Santa Claus themed tree and decor. All of them are simple to make and turned out really cute. So whether you want to make just one, or go for a full Santa theme like I did, I hope you try one of these ideas out!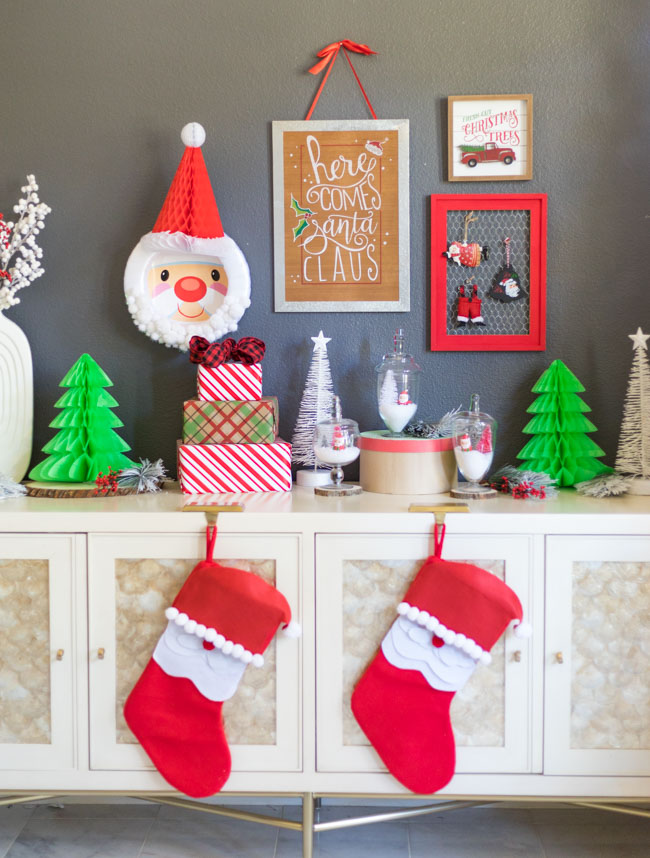 7 DIY Santa Decorations You Can Make
I think this Santa wreath is my favorite of the decorations I made! It uses some non-traditional wreath supplies like a paper plate and honeycomb hat. Pom-poms make the perfect beard. Check out the step-by-step Santa Wreath Tutorial.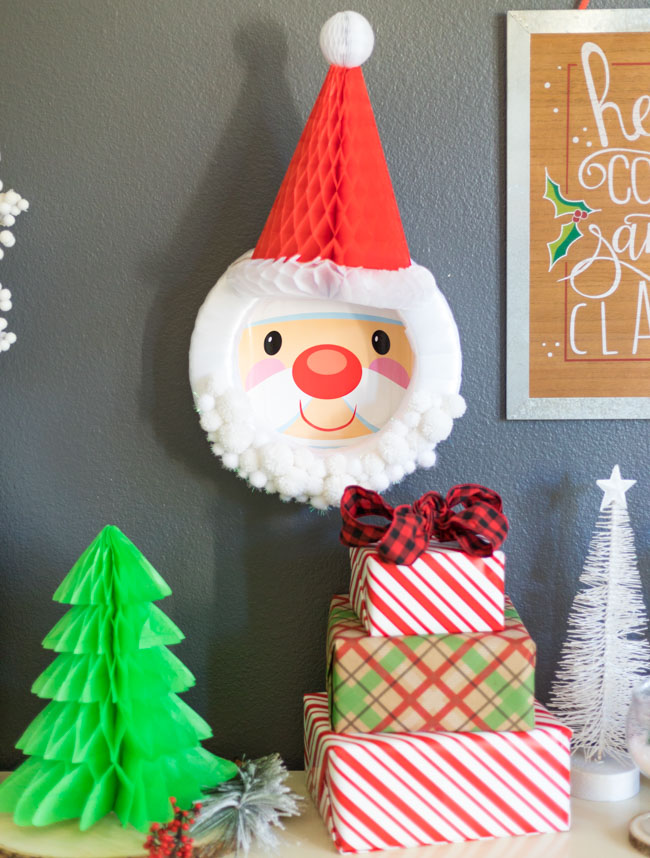 These DIY Santa stockings are a fun no-sew project using felt and pom-poms to decorate a traditional red stocking. The results are so sweet! The step-by-step Santa stocking tutorial comes with a downloadable template for the beard.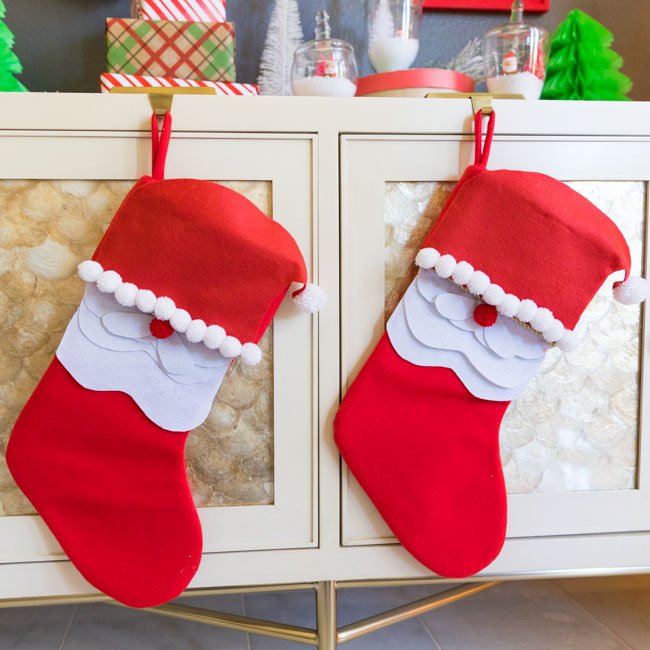 These tiny Santas couldn't be easier to make with two pom-poms and a mini Santa hat. Find all the supplies here.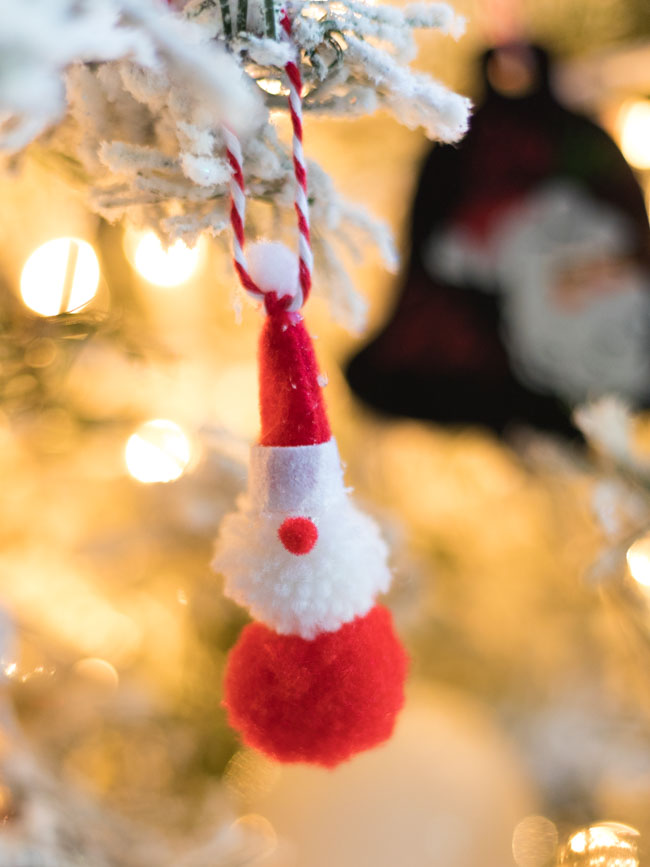 Turn mini stockings into a Santa boot with just the addition of black ribbon and a felt buckle. Get the supplies here.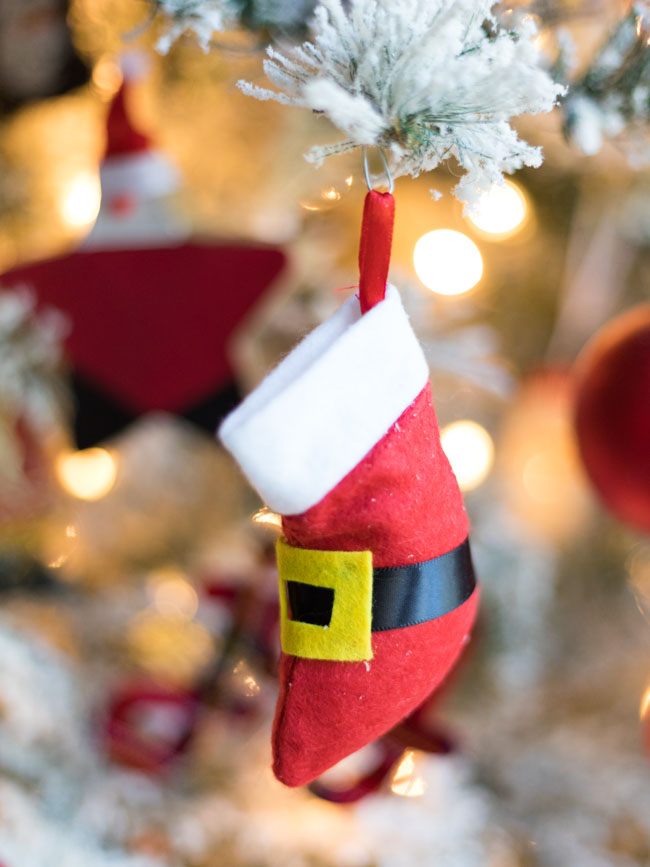 Make a tiny Christmas scene with a clear ornament, mini tree, and Santa figurine. Get the supplies here.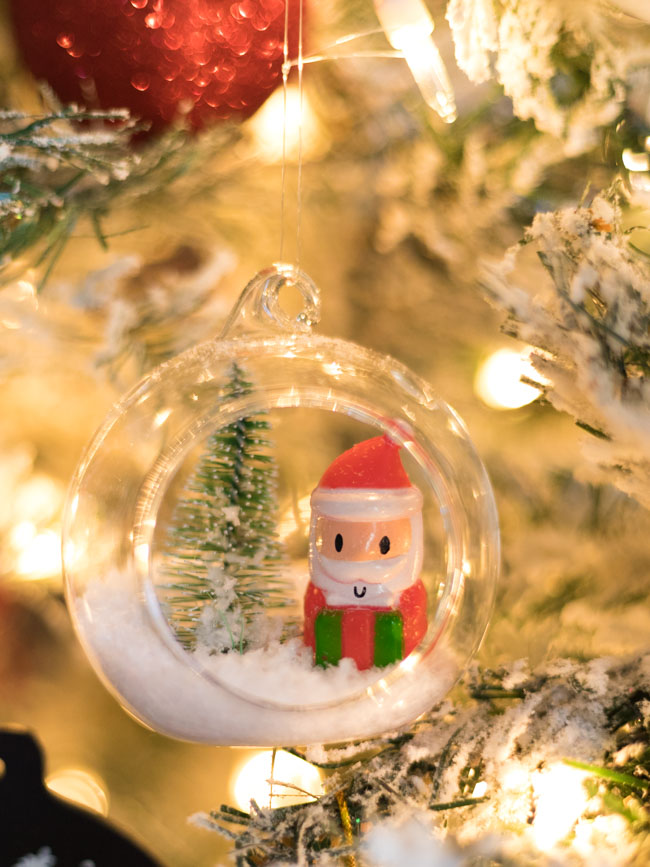 A clear disc ornament makes the perfect round belly for Santa. Just fill with red pom-poms and top with a black satin belt made from ribbon. Get all the supplies here.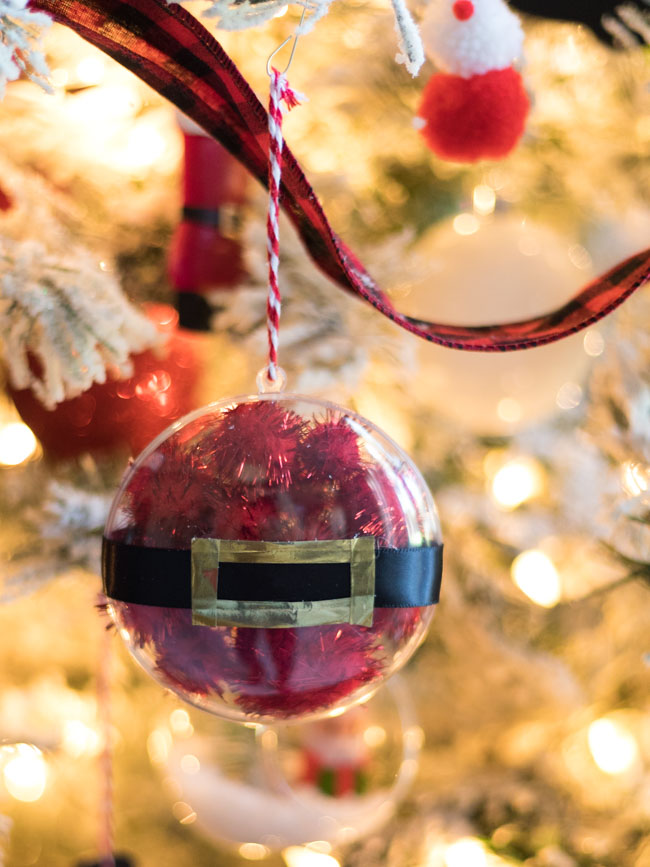 Paint a paper mache star ornament to make a Santa with his arms outstretched. Top with a mini pom-pom nose and Santa hat for the cutest Santa you ever did see. Head here for the supplies!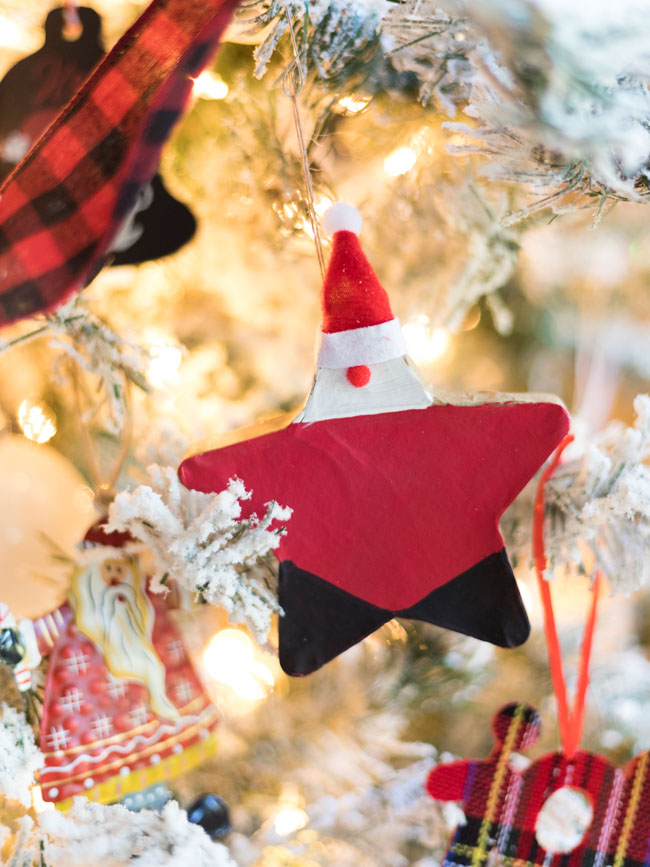 Incorporate your DIY ornaments with any other Santa Claus ornaments you have a for a full Santa themed tree!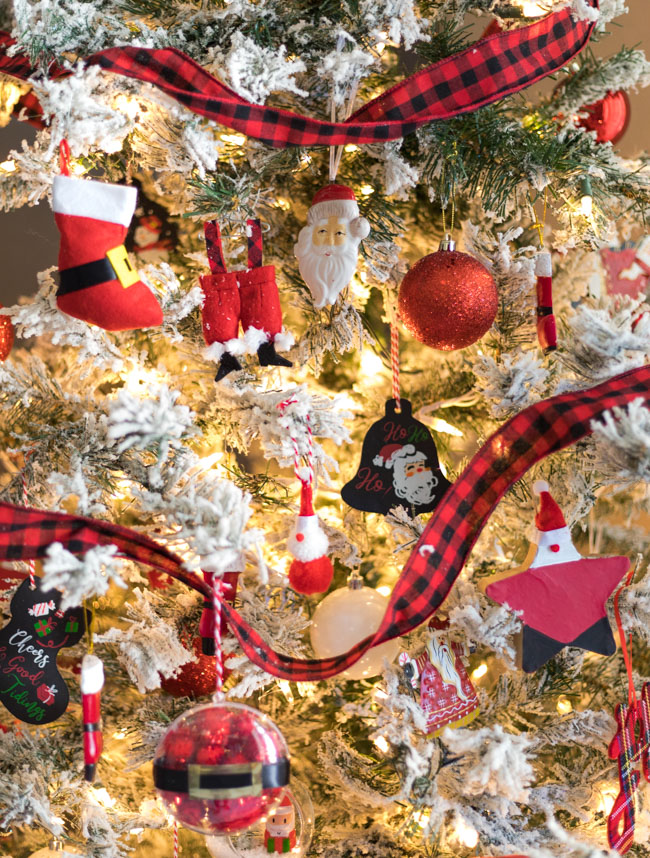 You can find all the details of my Santa-themed tree over at Fun365.com.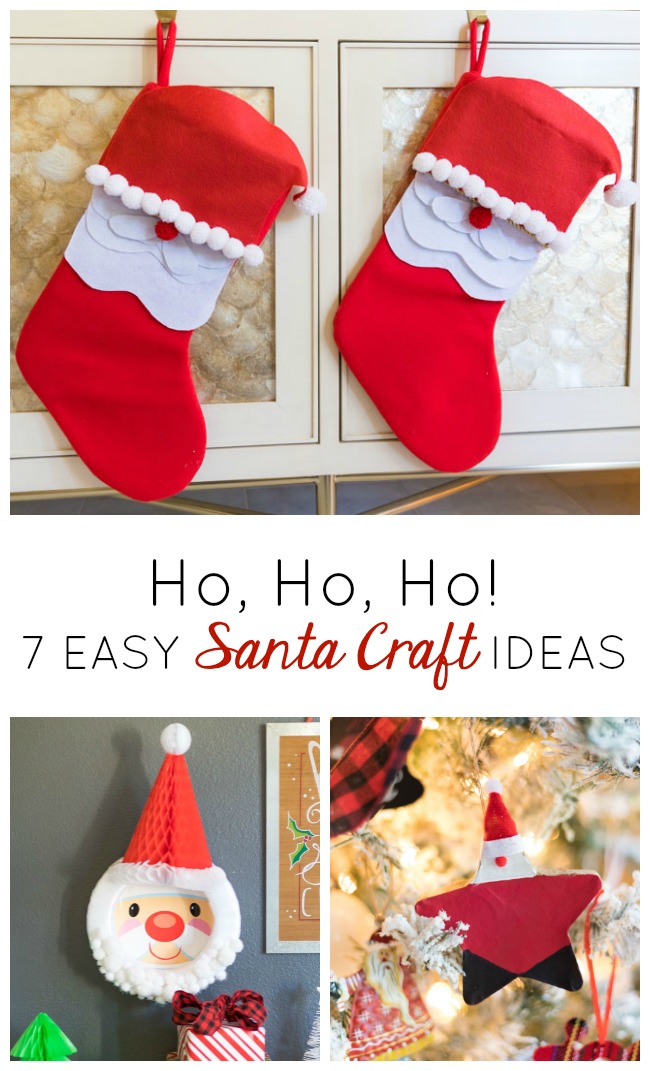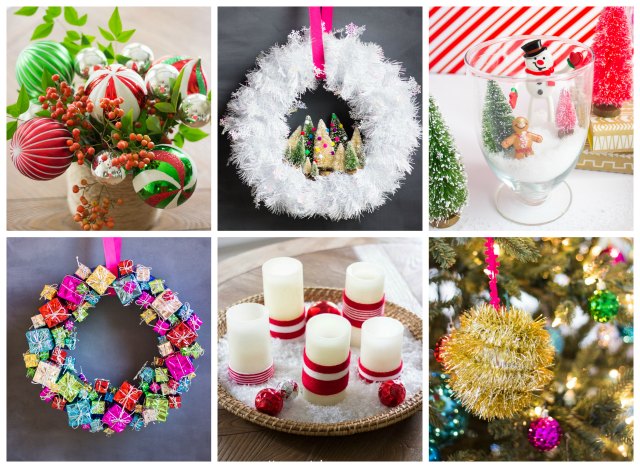 This post is sponsored by Oriental Trading.