DIY Bouquet
May 31, 2013 | FILED UNDER: Uncategorized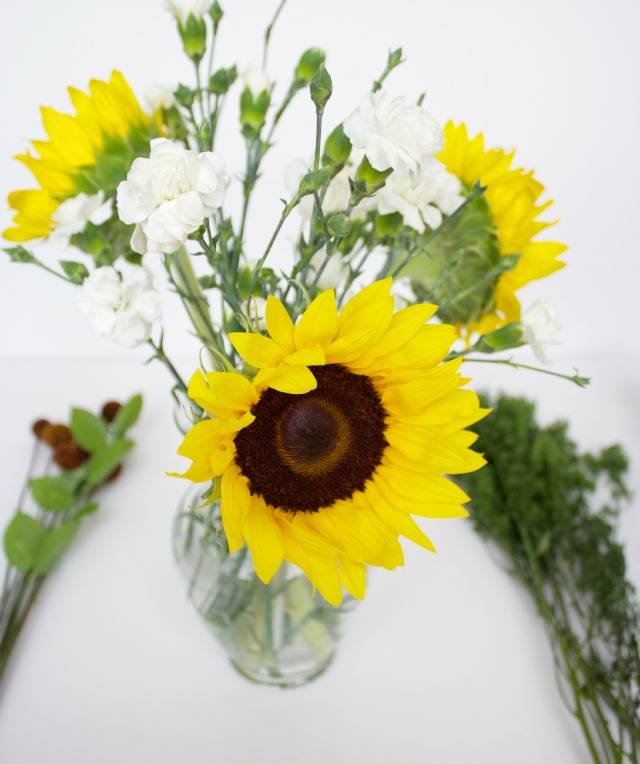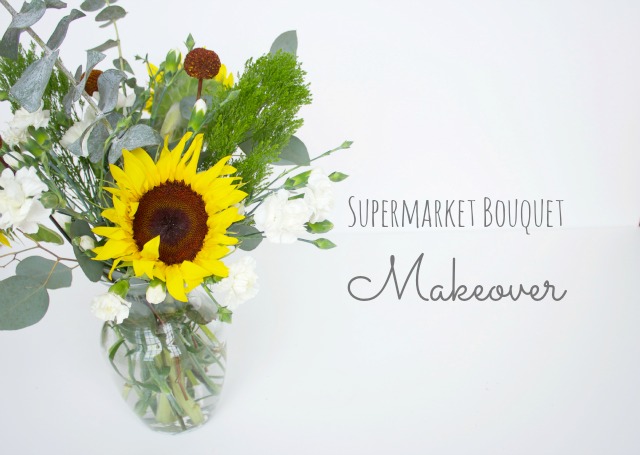 Do you buy flowers at the supermarket? I always love the challenge of turning their basic bunches into more exciting arrangements. You may remember my previous post on a
5 min. supermarket bouquet makeover
. Well, yesterday I had about 15 minutes to make a couple arrangements for Stella's teachers for her last day of preschool in Chicago, so I bought these: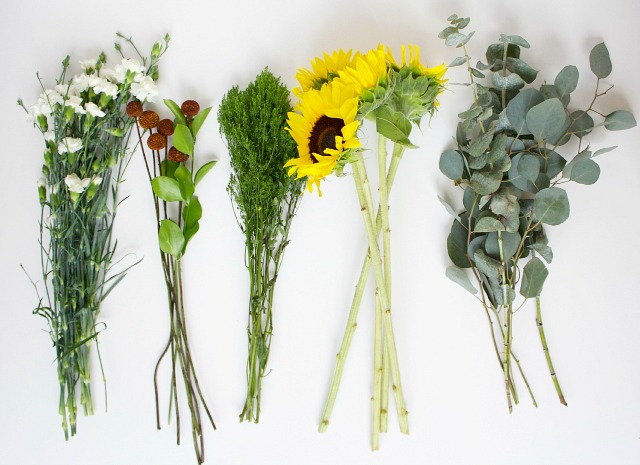 The flowers from left to right are:
Mini carnations
Craspedia
Green balls (at least that is what the label said, but I'm not sure it's correct!)
Sunflowers
Mixed eucalyptus
They were part of the "buy 3 bunches for $12" deal. I'm a big fan of shopping from the single bunches section rather than getting a prearranged bouquet from the supermarket – you can get much more creative that way!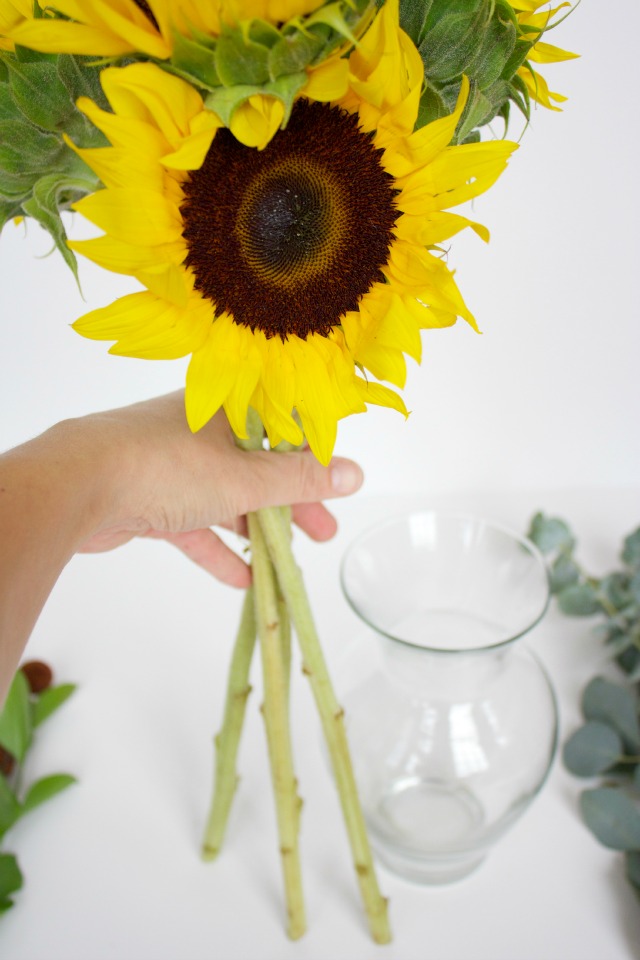 To start with you want to cut down the stems considerably. I stand them up next to the vase against the edge of the counter to determine where to cut so that they just peak over the vase.
I started by putting in the largest flowers first: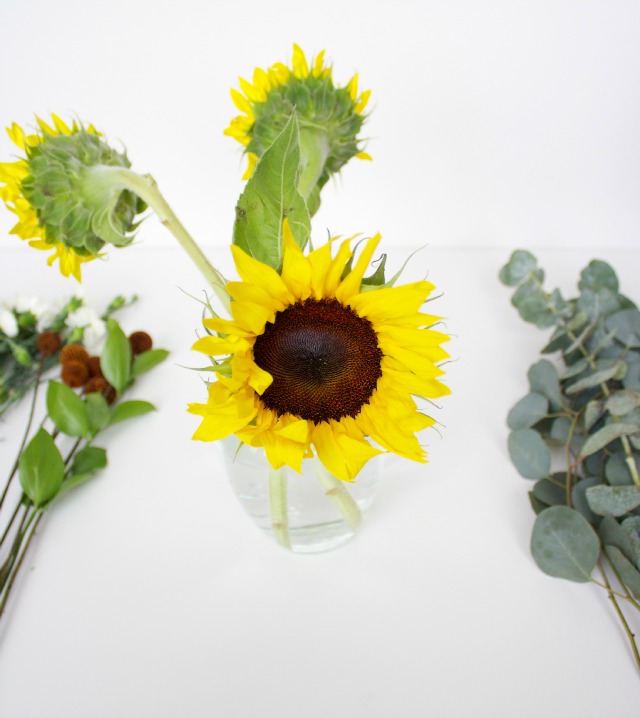 Then I added some of the mini carnations: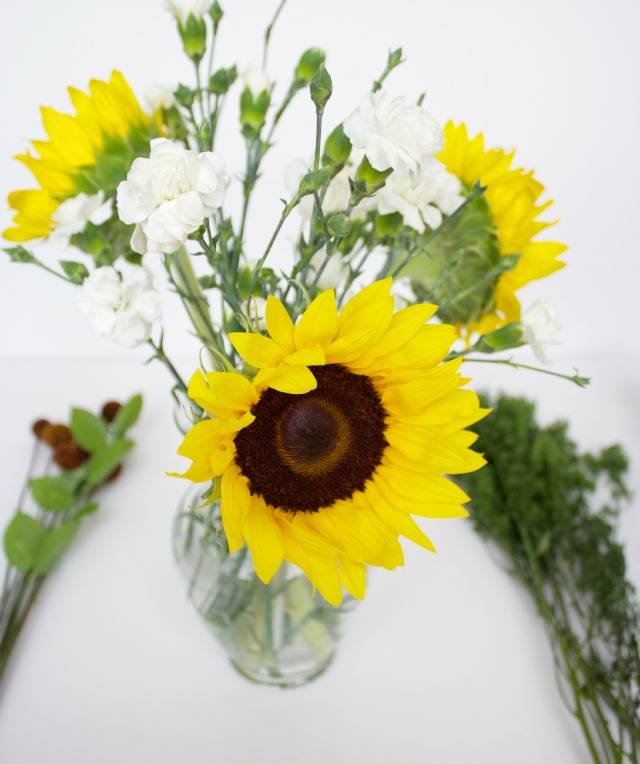 Next came the eucalyptus: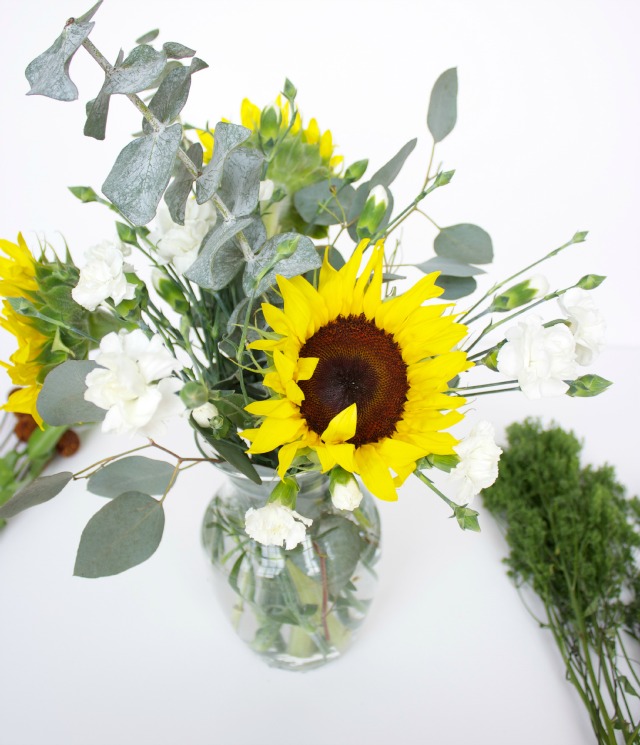 Lastly I finished it off with a few sprigs of greenery and a couple balls of craspedia. I think a few bunches of unexpected greenery like these can really make the difference in a bouquet.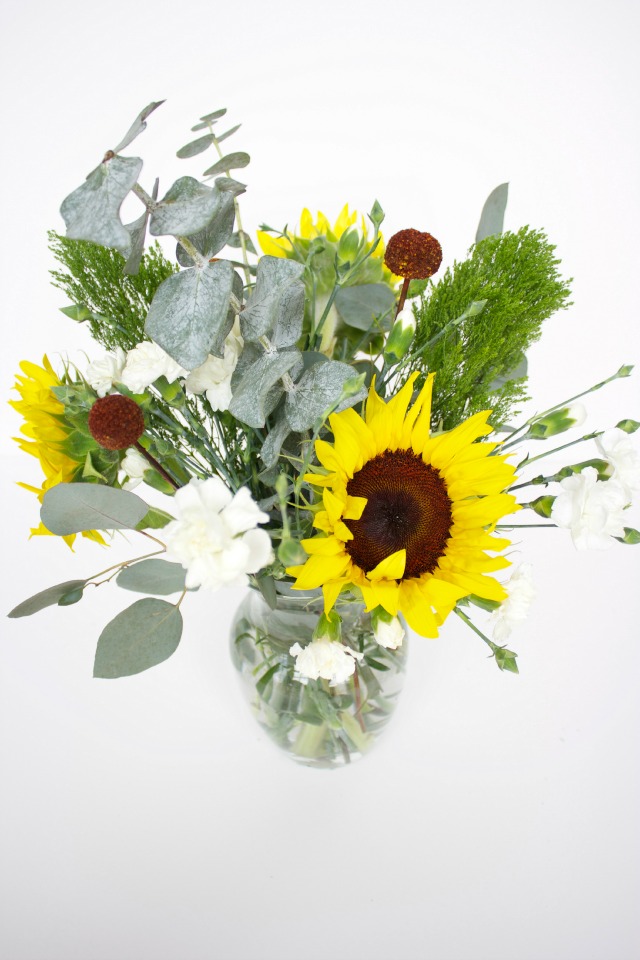 So if you're at the supermarket this weekend check out whether they have some single flower bunches you can mix and match. If you put together an arrangement, send me a photo!
You can check out my other 5 min. supermarket bouquet
here
.