DIY Kentucky Derby Floral Hat
April 26, 2017 | FILED UNDER: Uncategorized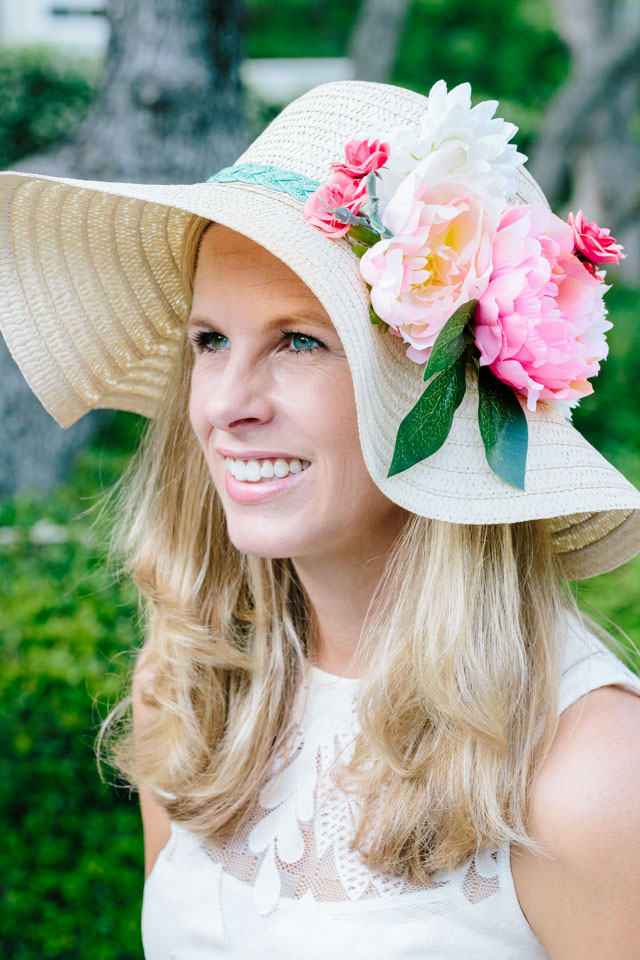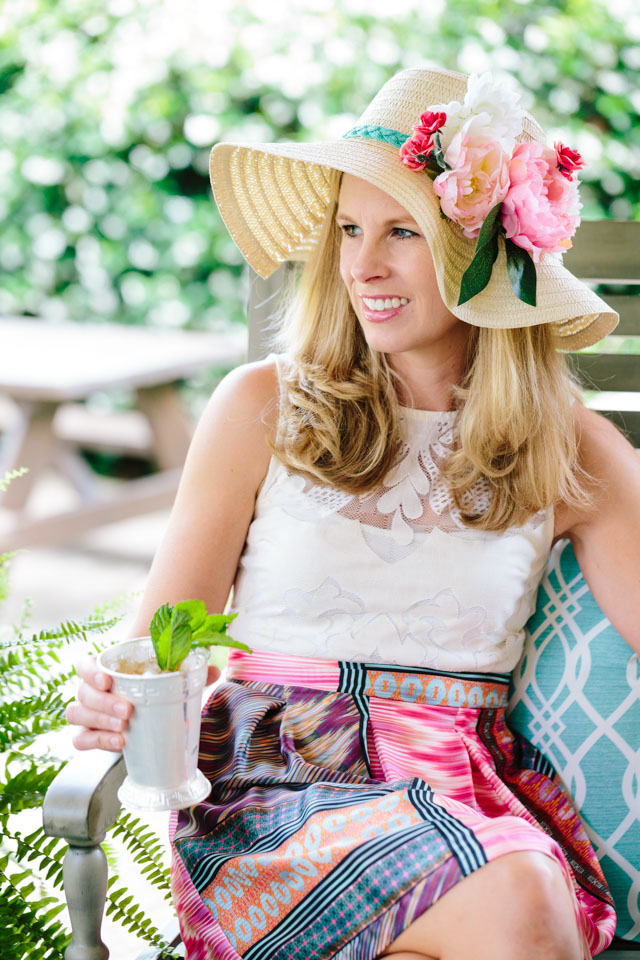 The
Kentucky Derby
is next Saturday, May 6th and we'll be hosting a backyard get together to watch the race. It's our first ever Kentucky Derby party that was inspired by a recent outdoor photoshoot I did with
Hayneedle
(more on that time come)! I created some fun DIY decorations for the party that I'm excited to share with you this week, starting with these floral derby hats!
I don't know about you, but when I think of the Kentucky Derby, these elaborate hats worn to the event come to mind first. That, and mint juleps! The good news is, you don't have to attend the race in person to dress the part. You can make your own DIY floral hat for under $10. If you're hosting a party, you can even set out the supplies to allow guests to make their own. Read on to see how easy these are to make!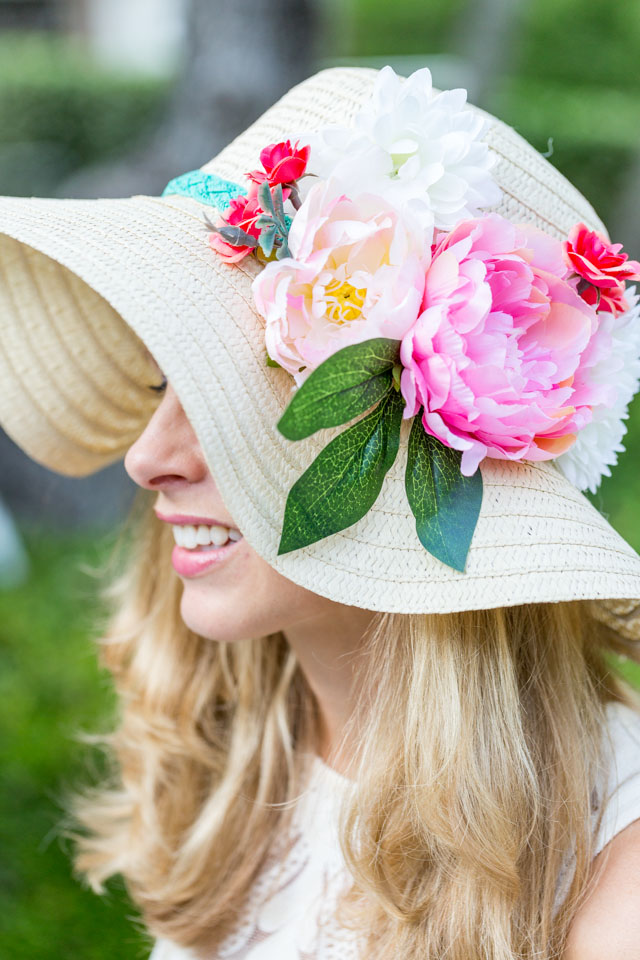 I found my floppy hat at the Target dollar bins at the front of the store for $5. Head to the Dollar Tree or craft store for faux flowers to add to your hat.
Supplies for Kentucky Derby Hat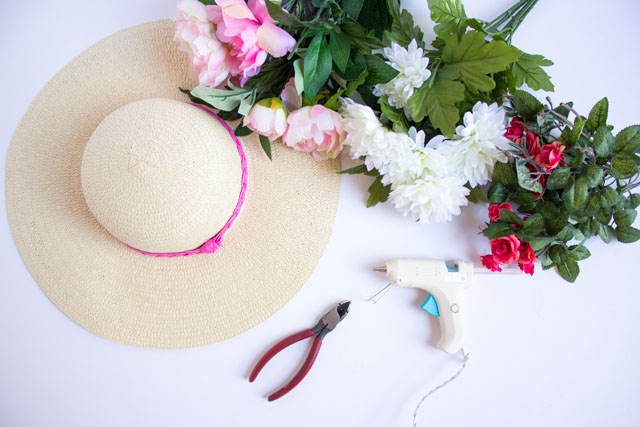 How to Make Kentucky Derby Hat
1. Fluffy, full flowers such as faux peonies look great on these hats. Start by cutting them from their stems using wire cutters.
2. Add a generous dab of hot glue to the backside of each flower.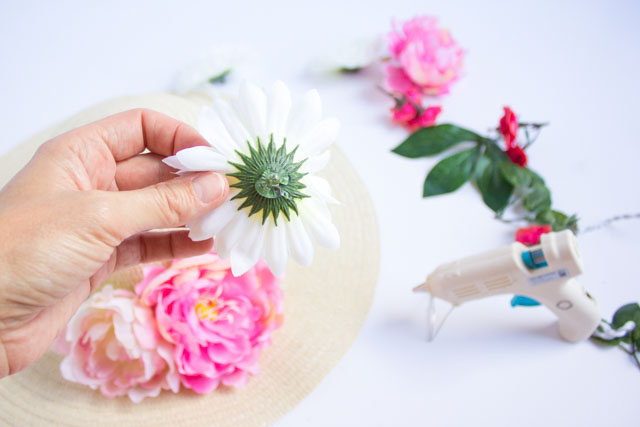 3. Press the flower into the hat, holding for several seconds until the glue dries. I found it helps to put the hat on in front of the mirror between adding new flowers to help you position them exactly where you want. You can also incorporate a few of the green leaves from the flower bunches if you like.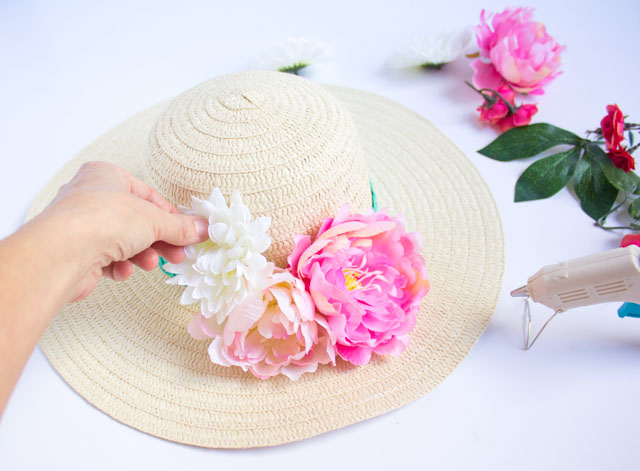 You can further embellish your hat with ribbons, feathers, or whatever you like!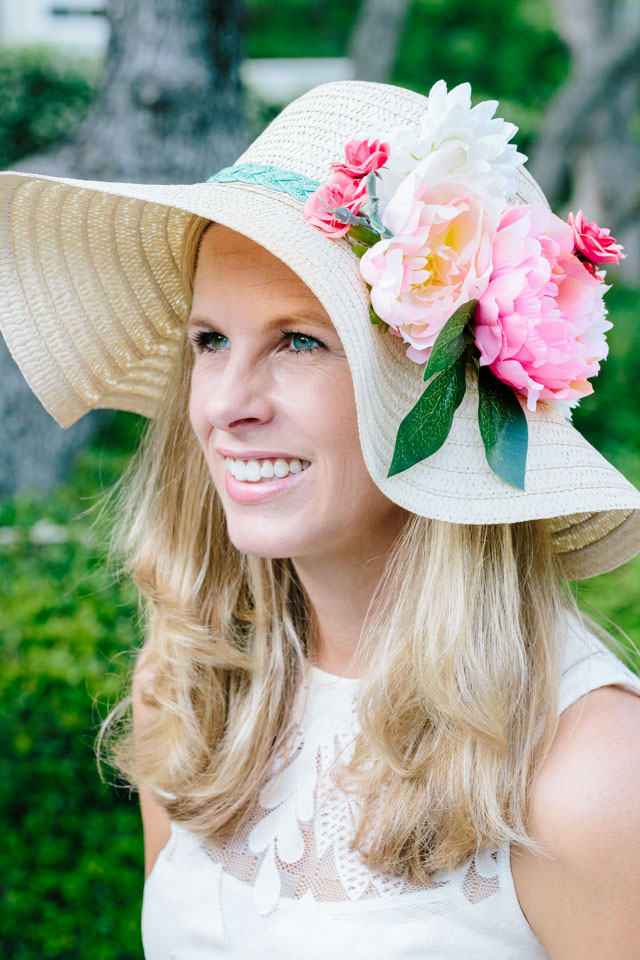 Stay tuned the rest of the week for more Kentucky Derby posts!
Photos of finished hat by Candice Stringham.