5 Minute Spring Daffodil Wreath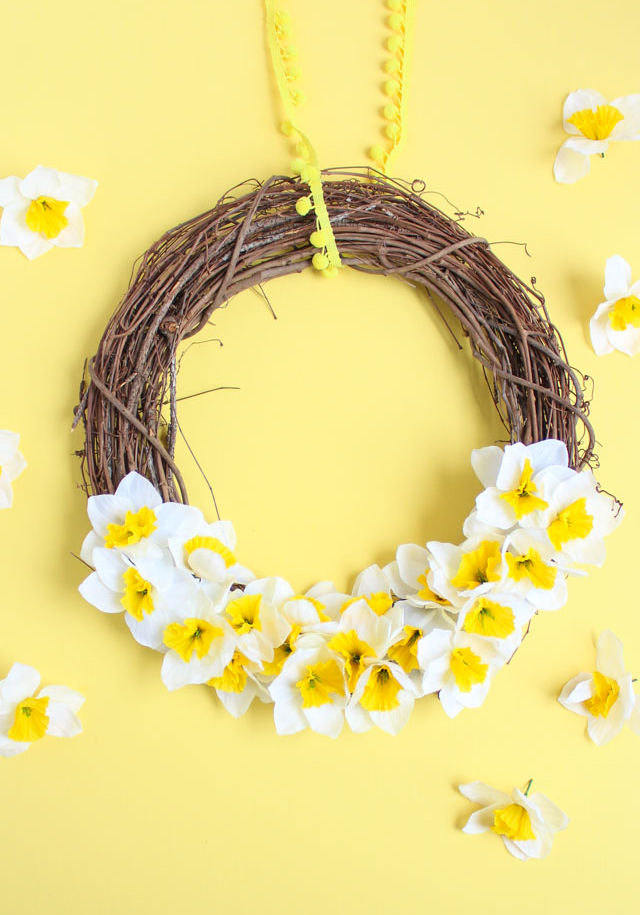 How to Make a Daffodil Wreath
Introducing my DIY daffodil wreath! Daffodils are my favorite spring flower. They are one of the first flowers to bloom after winter, and I always loved seeing them sprout out of of the cold ground when we lived in Chicago. Even though I don't see them growing here in San Antonio, I can't help but buy a bunch when they appear for a short time at my local grocery store.
However like many spring flowers, daffodils are fleeting. Therefore, I prefer to go faux! The daffodils in this simple wreath could totally pass for the real deal, yet are flowers I found at the Dollar Tree for $1 a bunch. Did I mention that this wreath literally took me five minutes to make? Read on for the ridiculously simple tutorial so you too can enjoy daffodils all spring long!
Supplies for Spring Daffodil Wreath
Faux daffodils (I found mine at Dollar Tree)
Wire cutters
Hot glue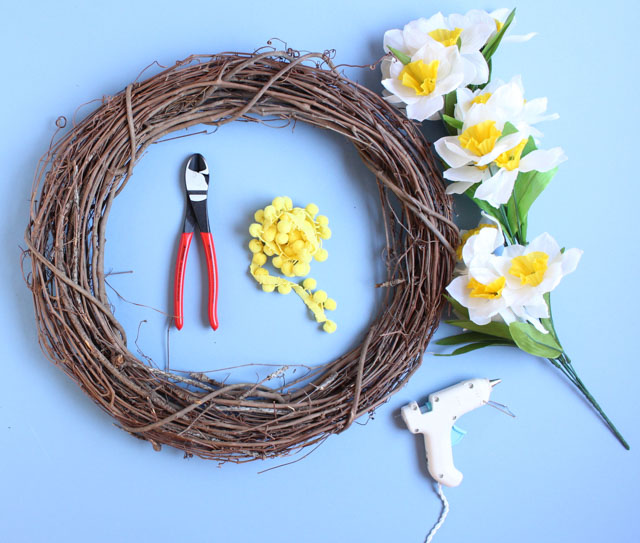 How to Make Spring Daffodil Wreath
Step 1: Trim Daffodils
Trim flowers from stem with wire cutters. Leave a 1/2 inch of the stem remaining on the flower to make it easy to poke into the wreath form.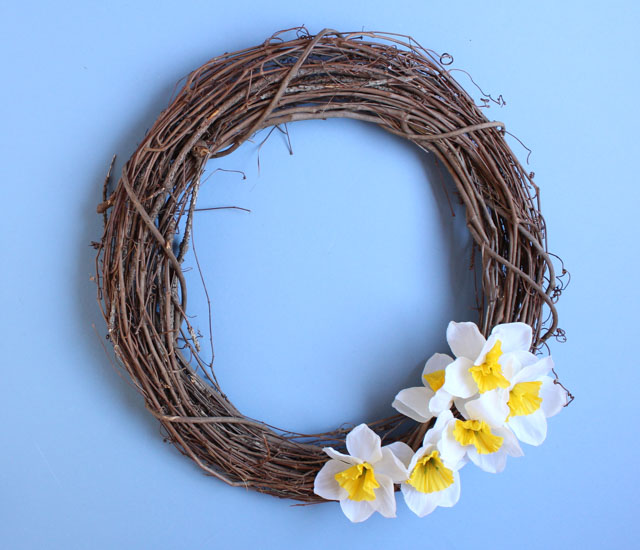 Step 2: Glue Flowers to Wreath
Add the flowers to the base of the grapevine wreath form with a dab of hot glue on the back. I just added flowers to the base, but you could cover the entire wreath if you wanted!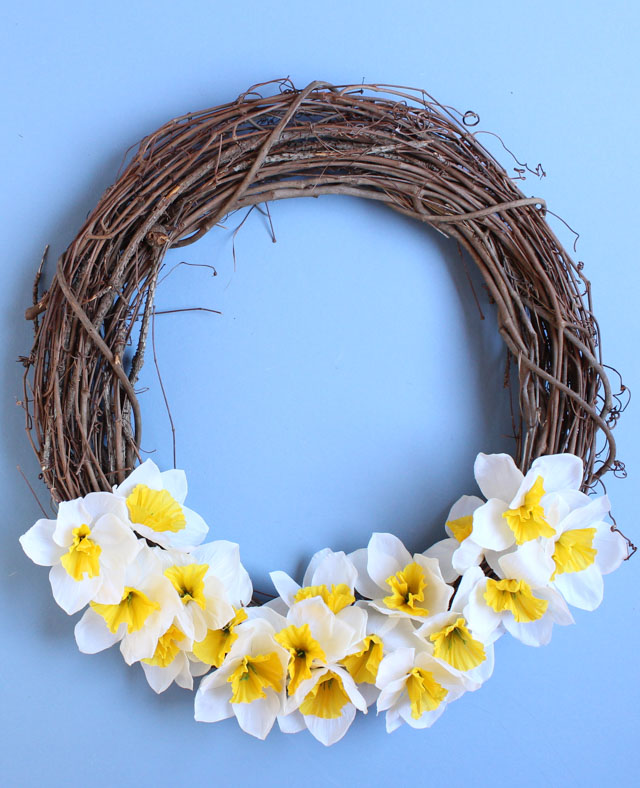 Step 3: Hang with Ribbon
Hang your wreath with a yellow pom-pom ribbon. So easy and so quick!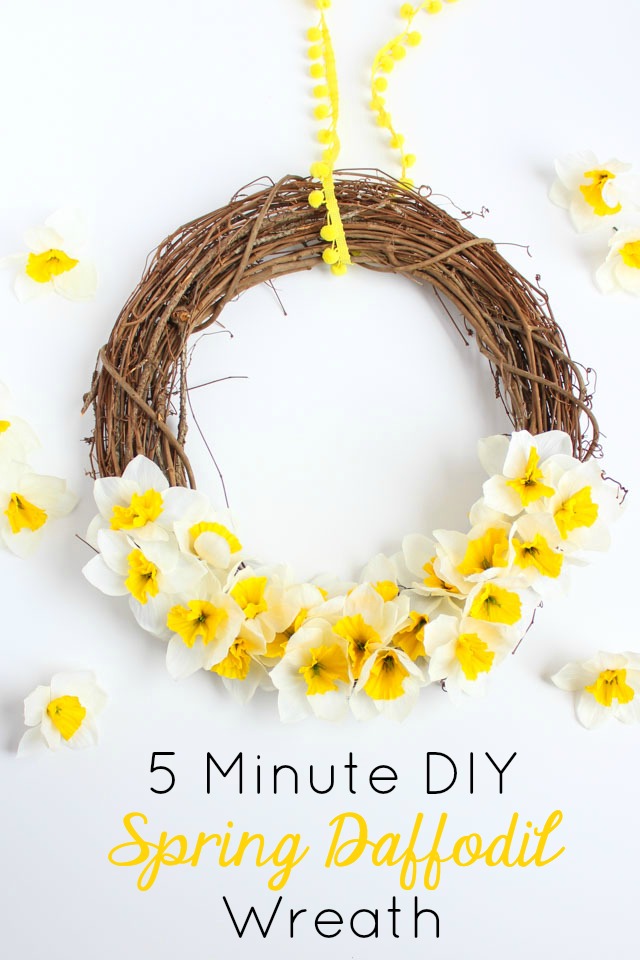 Want to make wreaths but are intimidated to start?