Easy Spring Floral Lanterns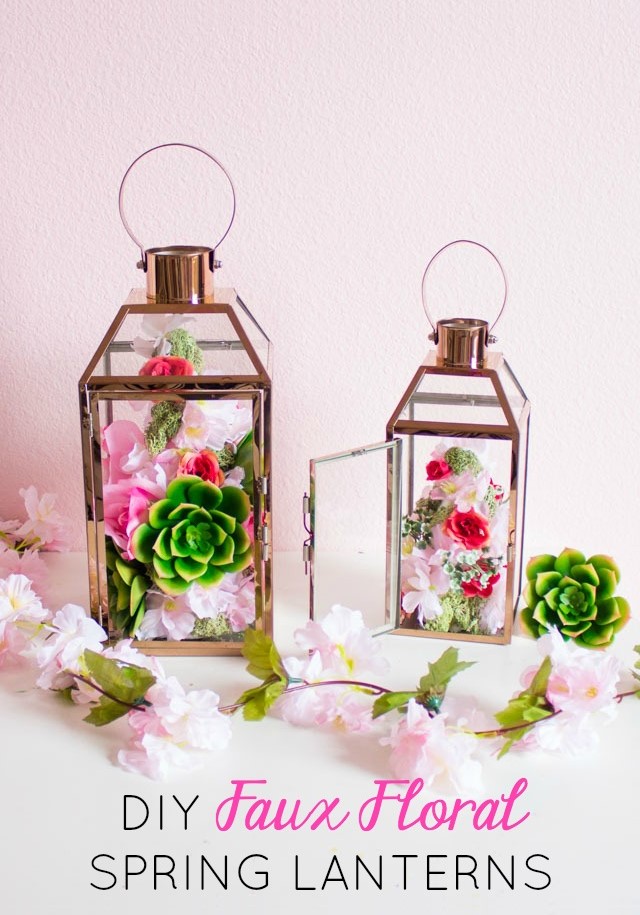 DIY Spring Floral Lanterns
Aren't these DIY Spring floral lanterns pretty? It seems like every January I find myself crafting with flowers – faux flowers that is! I think it is because all my flowers outside are officially dead, despite my best efforts to protect them from the occasional freezing nights here in San Antonio. So when Oriental Trading asked me to make something creative with these foam cones for the Supply of the Month Challenge, I couldn't resist covering them in flowers! These floral topiary-filled lanterns are the perfect way to bring a little spring indoors, even in the middle of January.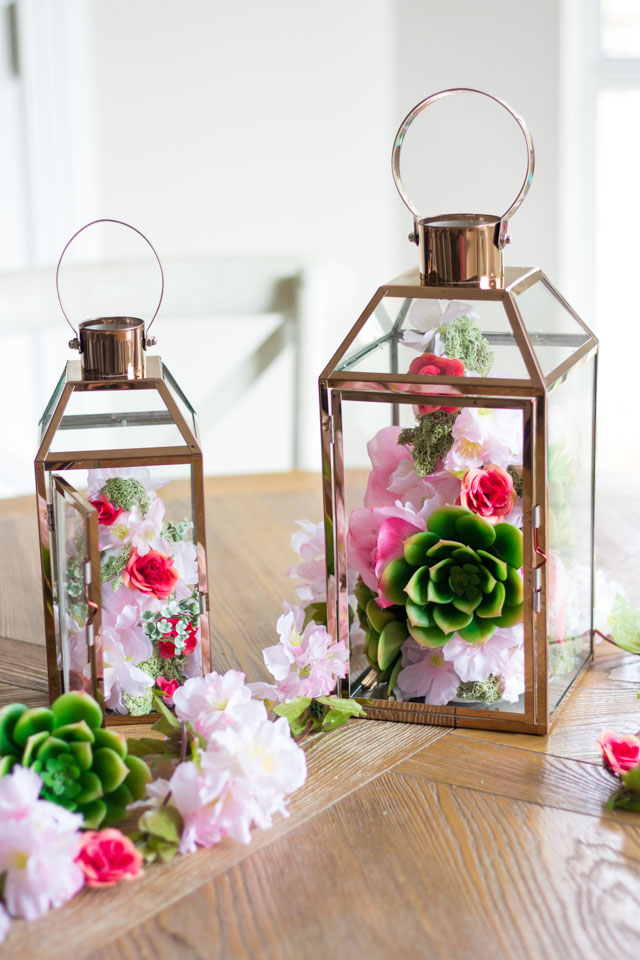 Foam cones are the perfect base for floral arrangements. I used a variety of faux flowers, succulents, and moss to cover my cones and give them a full, lush look. I added the flowers with hot glue and once the cones where completely covered, I nestled them into these pretty copper lanterns. The lanterns serve as a modern terrarium to show them off. You could even wrap some little battery operated fairy lights around the flowers to give them a little glow if you like!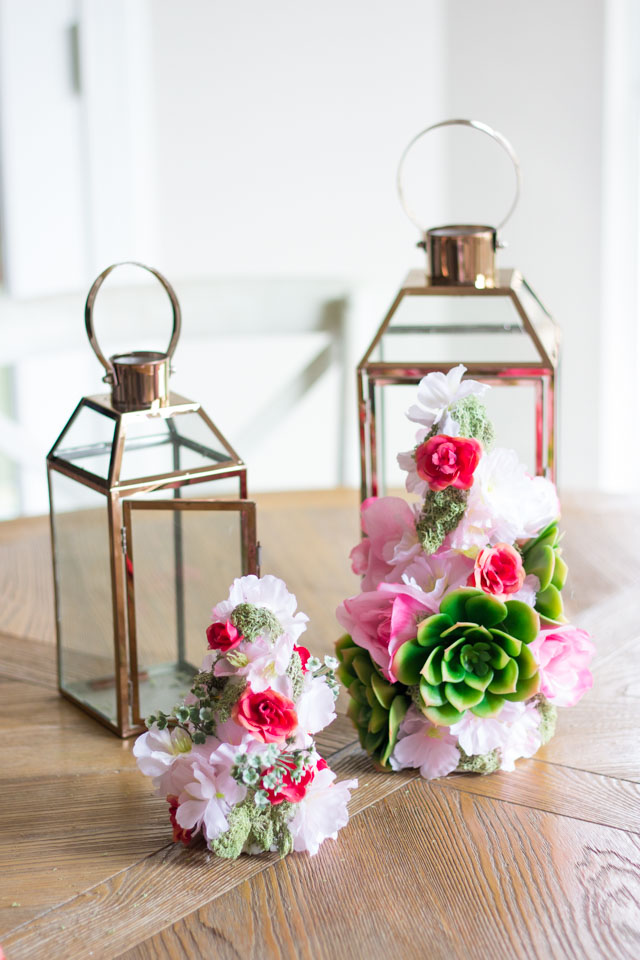 These lanterns are the perfect spring addition to a mantel or bookshelf, or a pretty centerpiece for a wedding or shower. I love faux flowers so much because if done well, you can achieve the same beauty of a fresh bouquet but they never wilt! They may be a little more of an investment at first, but so worth it in the long run.
Head to Oriental Trading's Fun365.com for the step-by-step floral lantern tutorial!
This post is sponsored by Oriental Trading.