How to Make Easy Paper Poppies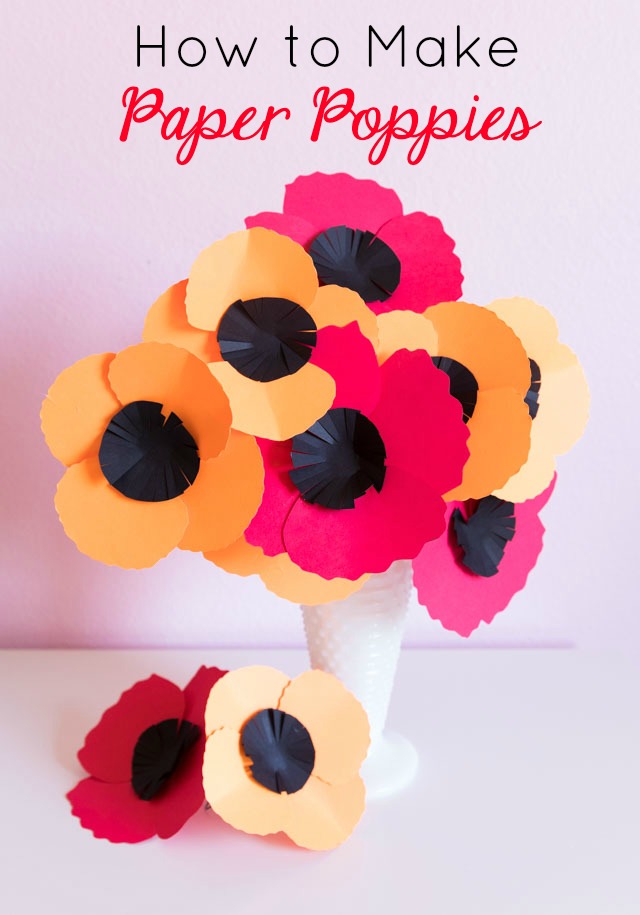 How to Make Easy Paper Poppies
These giant paper poppies just might be the easiest DIY paper flower you can make, especially with my free downloadable poppy template. If you are new to paper flower making, these poppies are the perfect place to start. Talk about a simple project that makes a big impact, with only three supplies!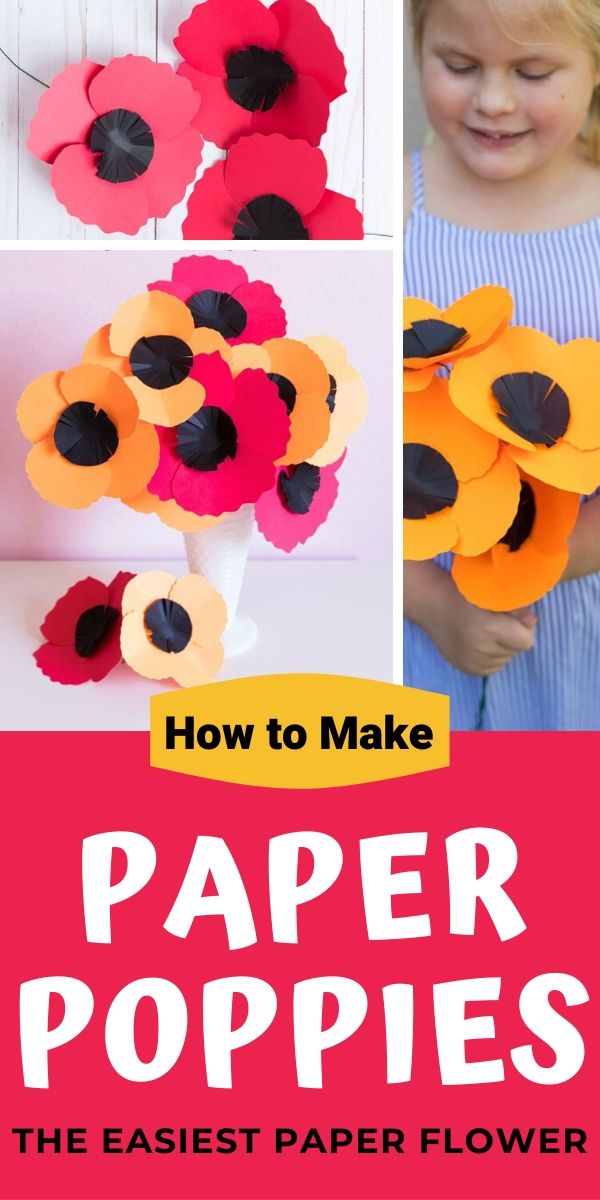 You can create a vase full of red and orange poppies like I did or stick with one color. Red poppies are especially nice for Memorial Day (read on to learn more about their connection), and orange poppies were all the rage this past spring with the poppy "Super Bloom" in California.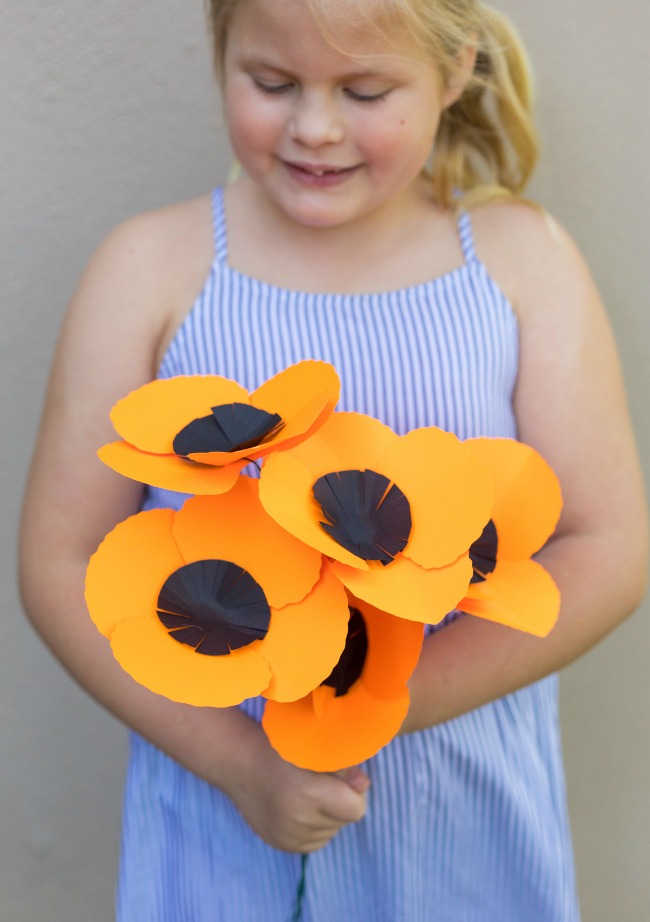 This post contains affiliate links. See my full disclosure.
Making these poppies is as simple as printing out the template, cutting out two petals and a center, and gluing them to a piece of floral wire. If you have a cutting machine like a Cricut you can even skip the cutting part! For the paper, I like using Astrobrights cardstock. Their colors are super vibrant, and using cardstock helps give the flowers a nice weight. However, you could also use regular colored paper or even construction paper if you prefer. 
Supplies for Paper Poppies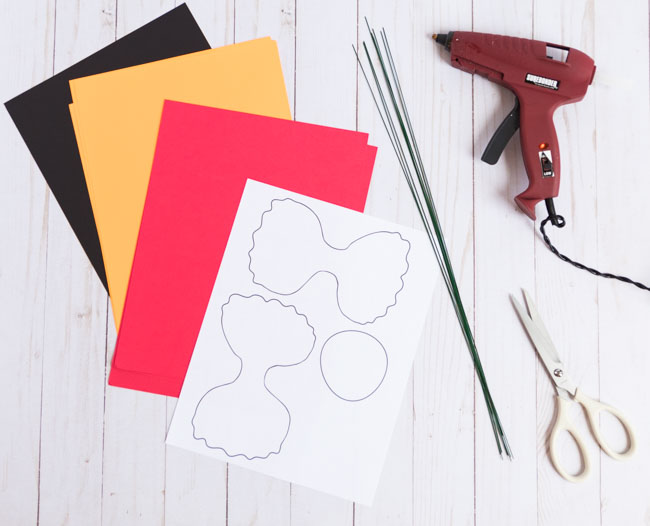 Download Free Paper Poppies Pattern 
I made a simple poppy pattern for you to download and print out. Download the printable poppy template HERE.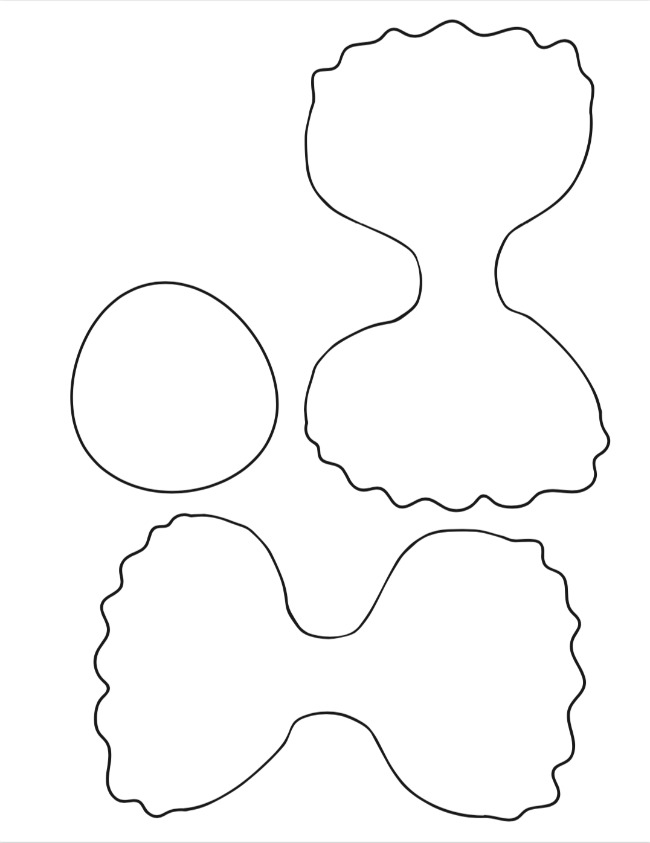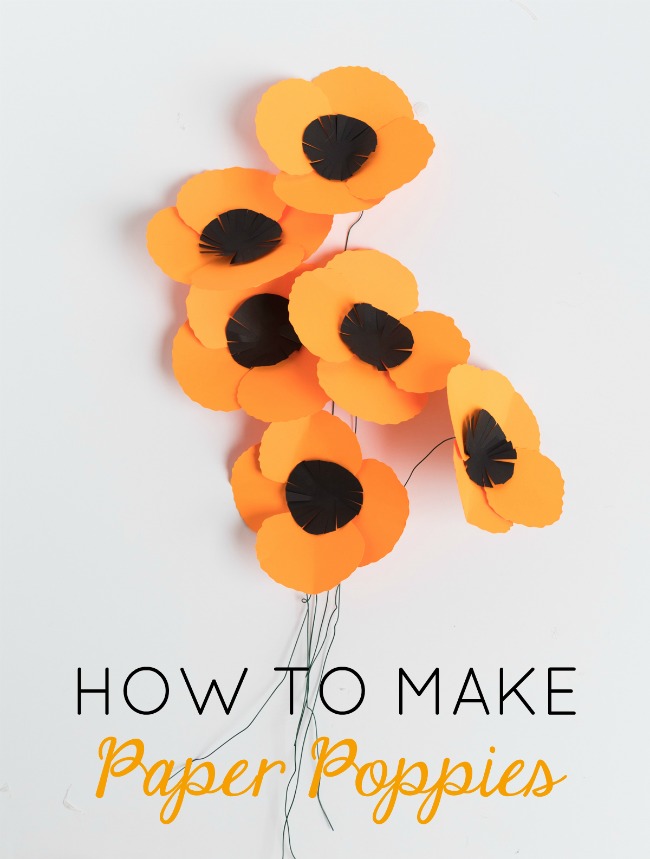 How to Make Paper Poppies Step by Step
Step 1. Cut out poppy template
Cut out the paper poppy template and trace onto cardstock with a pencil. You need two petals and one circular center for each flower.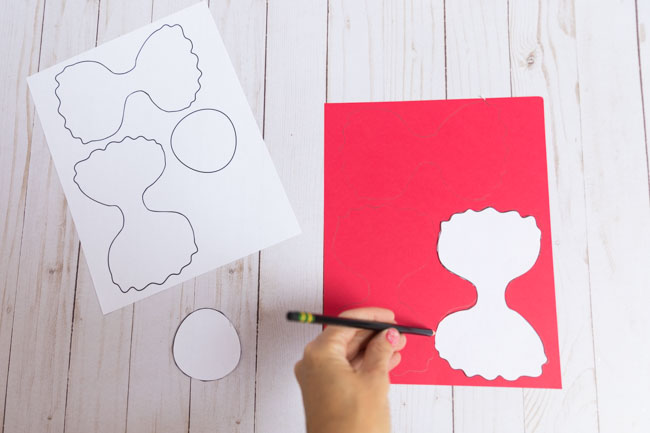 Step 2: Fringe flower center
Fringe around the outside of the flower center by cutting half inch slits all around the edge.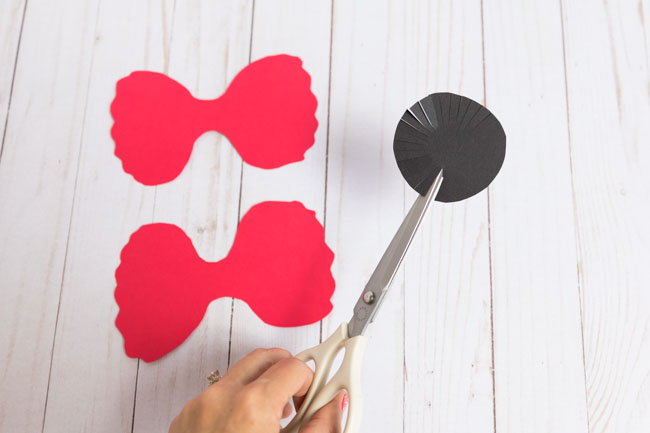 Step 3: Glue poppy to floral wire
Sandwich a piece of floral wire between two petals laid perpendicular to each other with a dab of hot glue to hold.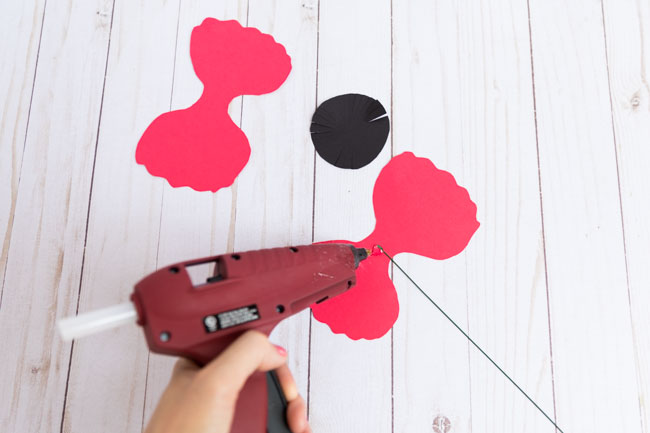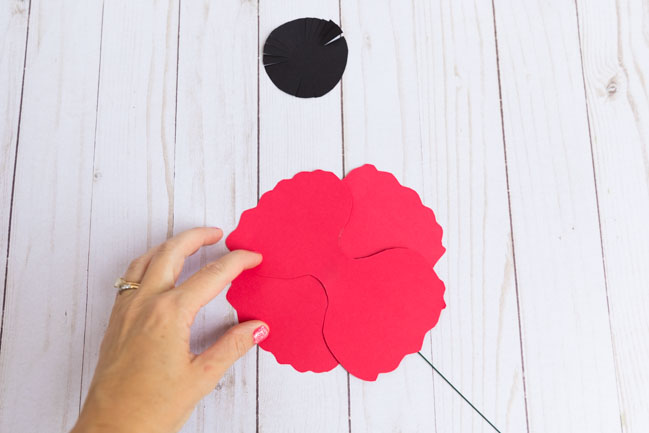 Step 4: Glue center to poppy
Glue the center to the top of the flower with a dab of hot glue.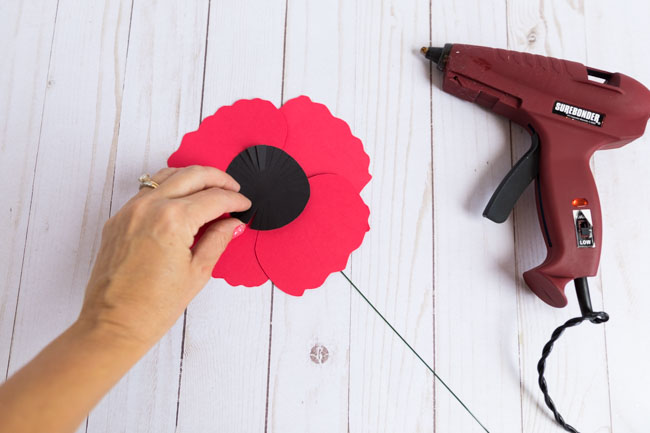 Step 5: Shape flower petals
Use your fingers to add dimension to the flower by carefully bending in the flower petals and fringed center.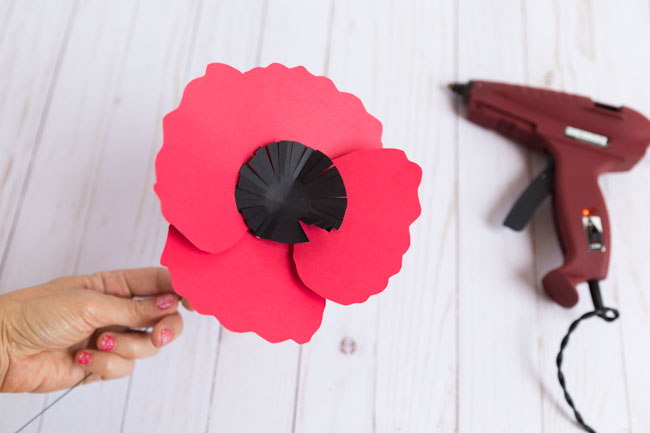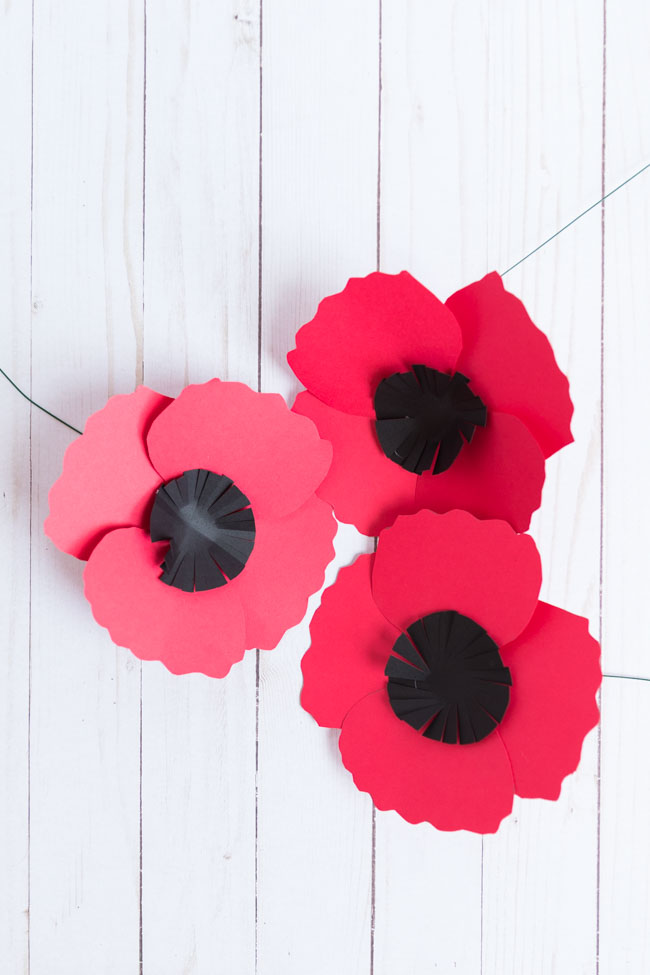 Red Poppies for Memorial Day
Did you know that the Friday before Memorial Day is designated as National Poppy Day? As a kid, I remember Veterans always distributing delicate red poppies made from tissue paper around Memorial Day. The poppies are worn as pins in honor of Veterans that have lost their lives for our country. The link between red poppies and Memorial Day dates back to after World War I when red poppies begun springing up in many prior battlefields. You can read more about the interesting history on the American Legion page. A smaller version of these paper poppies would make for a pretty pin to wear on National Poppy Day.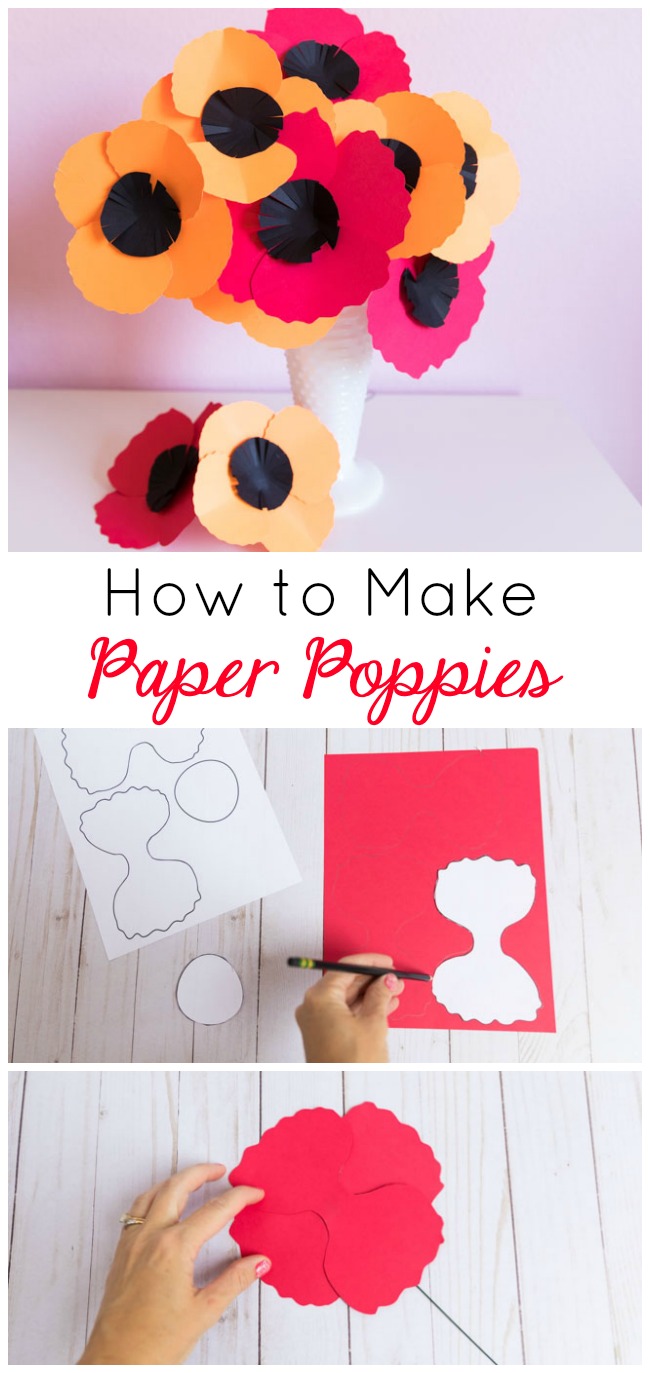 Like these paper poppies?
Then don't miss all my other easy paper crafts!