Make these Sweet Wooden Valentine Hearts!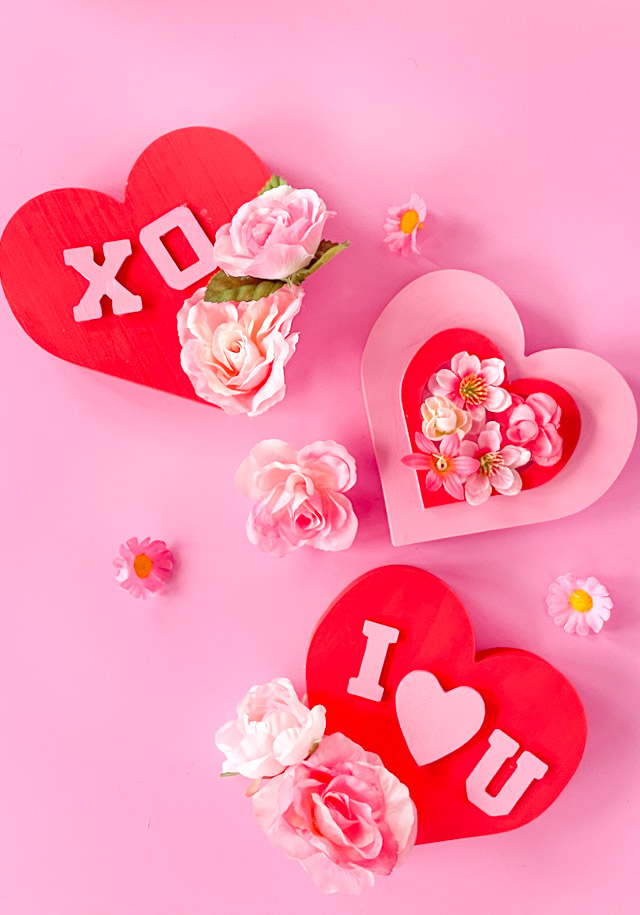 You can make beautiful wooden Valentine crafts with just a few simple materials to decorate your house for Valentines Day. I found these heart-shaped wood slices at Target for only $5 a piece and transformed them with craft paint and faux flowers for this adorable Valentine's Day craft!
This post contains affiliate links. See our full disclosures.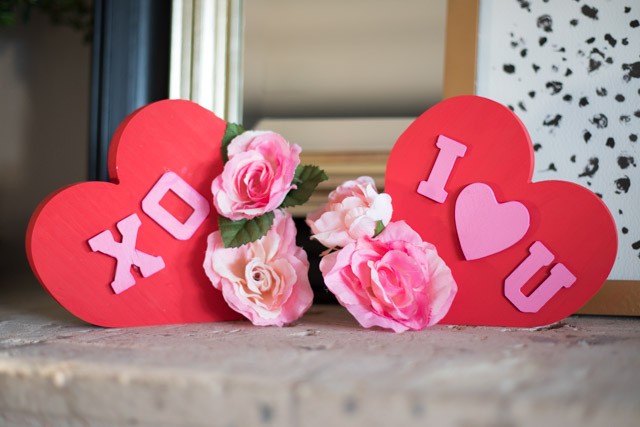 Not only is this heart craft a great way to decorate your mantel, but these hearts would also be great gifts for someone special! I love these hearts paired with these sweet love birds from Target (also only $5 a piece)!
Wood crafts don't always have to require woodworking skills. You can buy precut wood shapes and get creative decorating them with the craft supplies you have on hand.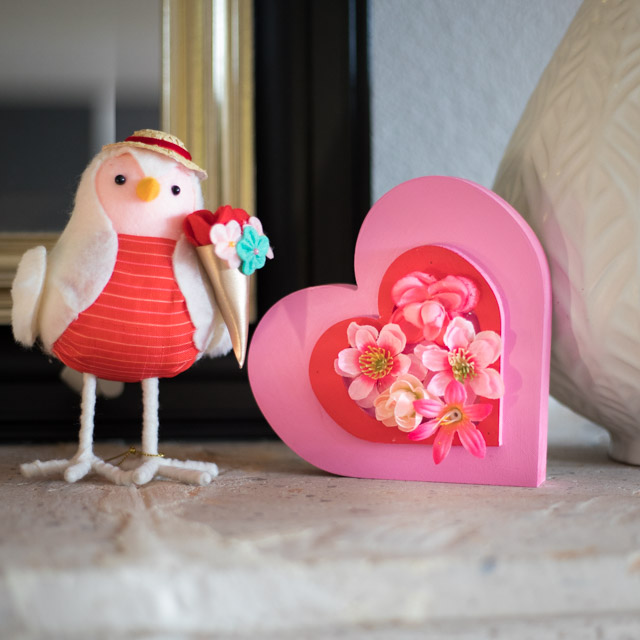 Some of my favorite crafts to make have always been Valentine's Day crafts. I just love coming up with easy craft ideas using feminine pinks, reds, and lots of flowers! Check out all of my DIY Valentine's Day Crafts here.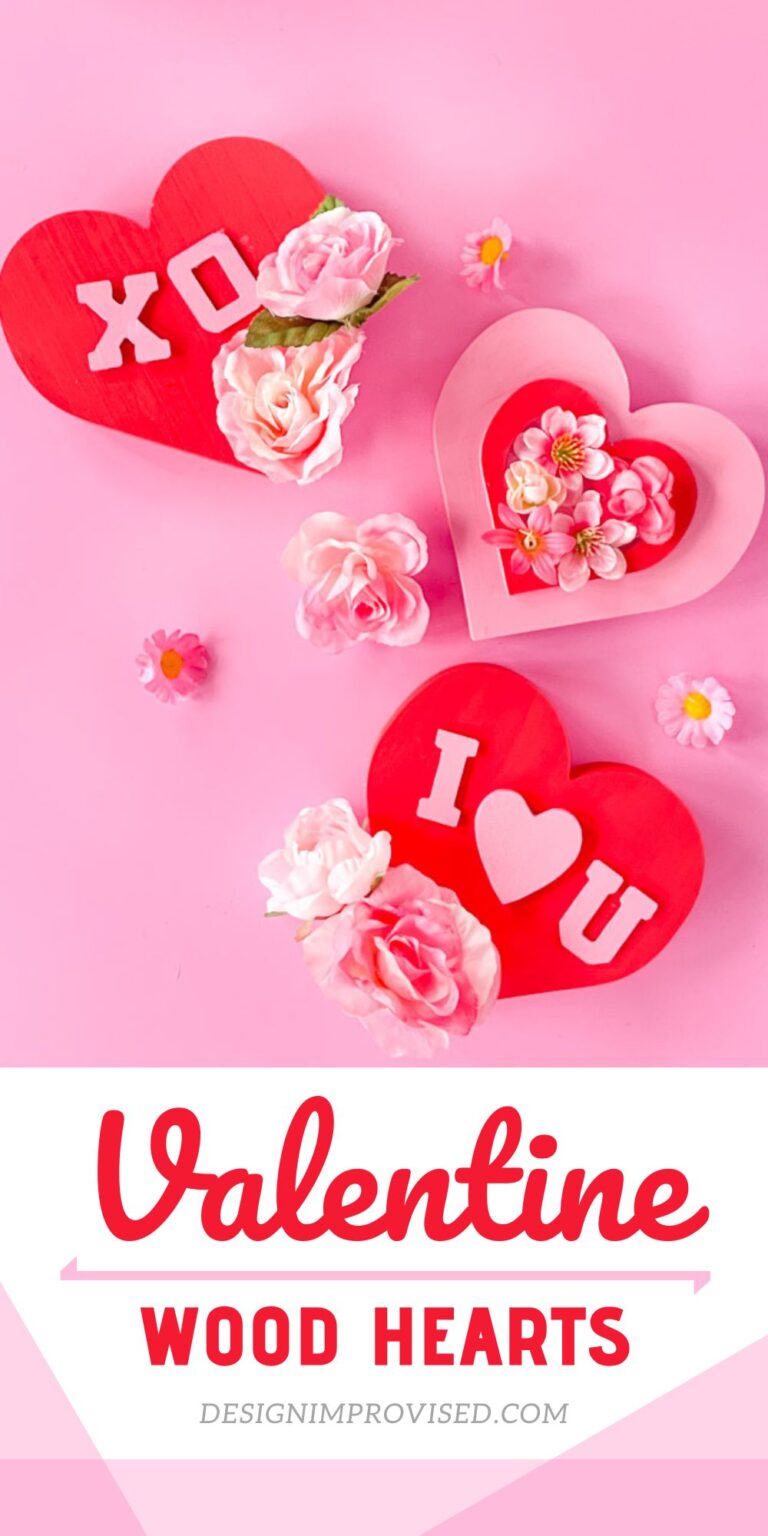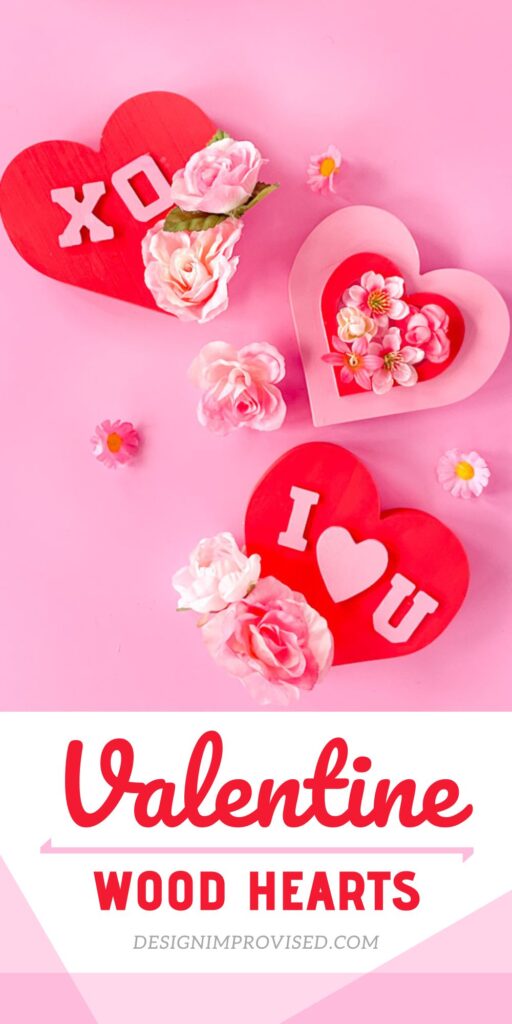 Supplies for Wooden Valentine Crafts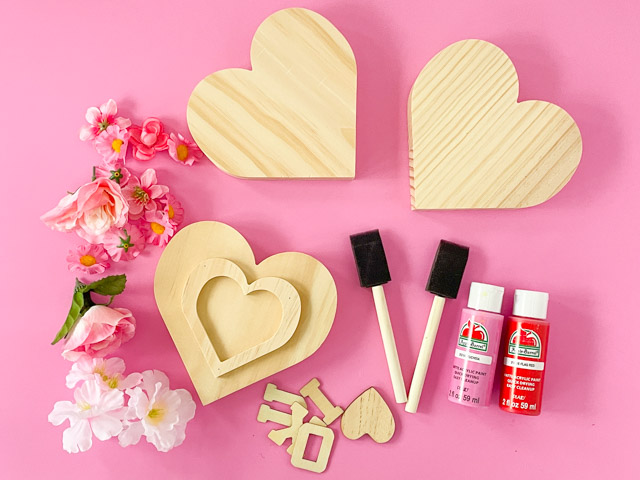 How to Make Wooden Valentine Hearts
1) Paint the wood slice valentines
Paint the hearts with acrylic craft paint and a foam brush. I chose two different heart designs from Target – a plain wood heart and a layered wood heart. I chose a light pink and bright red paint for my hearts, but you use your favorite colors!
2) Paint wood letters
If you'd like to spell some messages on your hearts like "XO" or "I heart you" you can add them with wood craft letters like I did. Or you could use a stencil, vinyl, or letter stickers to add words to your hearts!
3) Glue artificial flowers to hearts
Add a couple artificial roses to the base of your heart. Position them so they look good when you stand the hearts up on their sides.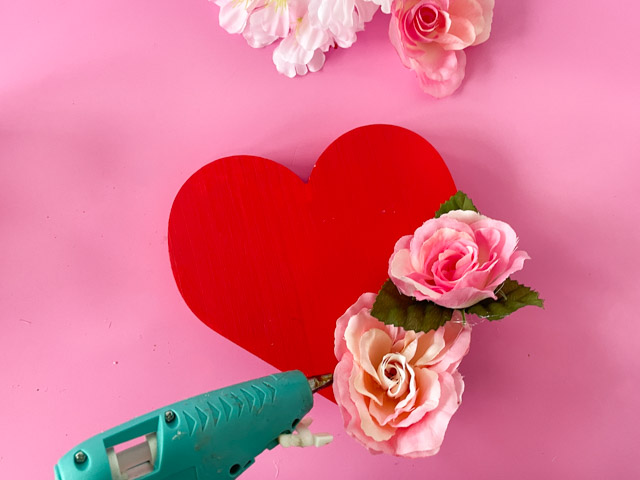 4) Glue wood letters to hearts
Use hot glue to add your painted letters to the heart. Remember to position them so they look good when the heart is standing up on its side!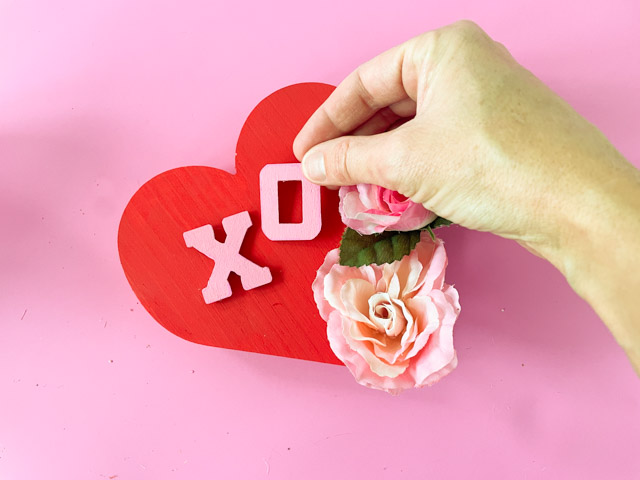 I love how this Valentine's Day art turned out. Such an easy craft for a rainy afternoon! I styled these hearts on my fireplace mantel along with these sweet little love birds from Target!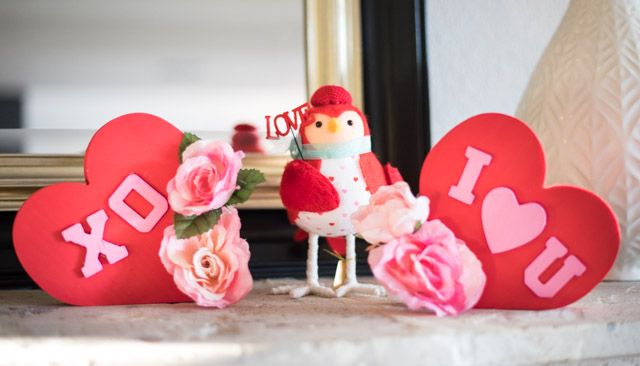 Other Wooden Valentine Crafts
1) Wood Heart Wreath
These wood heart-shaped wreaths are another simple project to decorate your wall or front door for Valentine's Day. The best part? You can customize the words (and font!) for your wood pieces using a service like CraftCuts. Get the tutorial.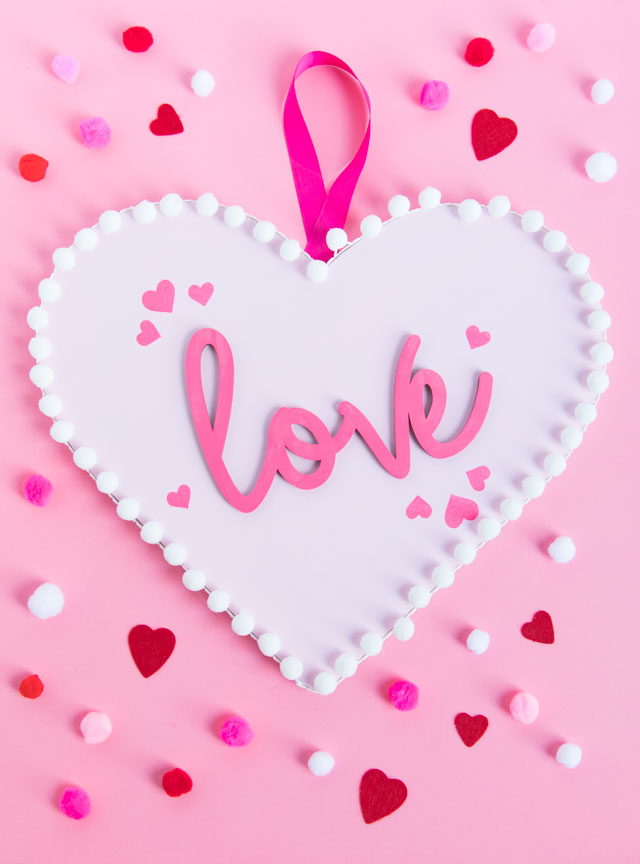 2) Wood Heart Bouquets
Here is a fun Valentine's Day craft that starts with a wood box and is filled with mason jar bouquets of wood heart and plush heart bouquets. Get the tutorial.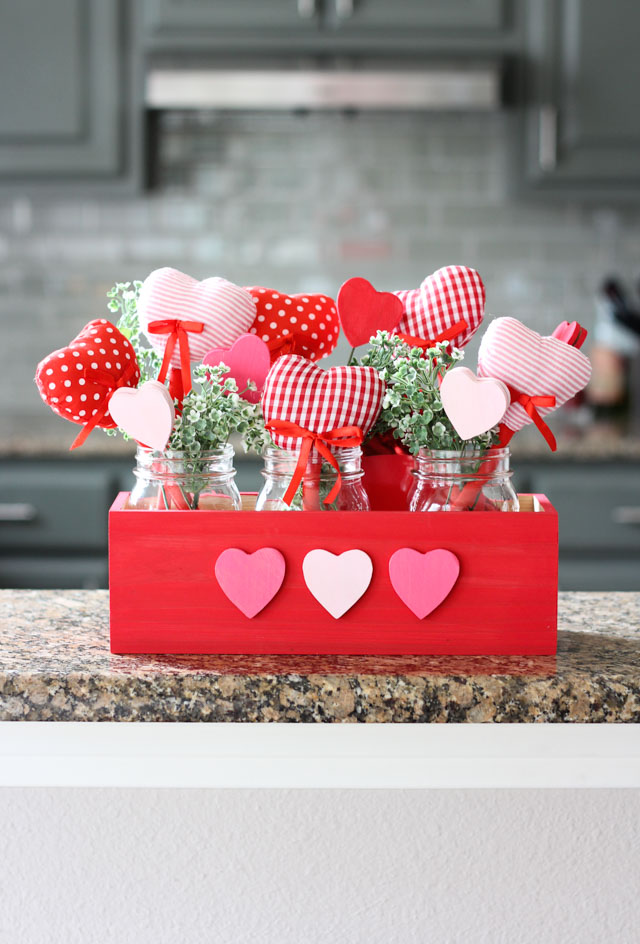 3) Floral Wreath with Wood Hearts
Painted wood hearts can make any floral wreath an instant Valentine's Day wreath. This pretty heart wreath takes minutes to make! Get the tutorial.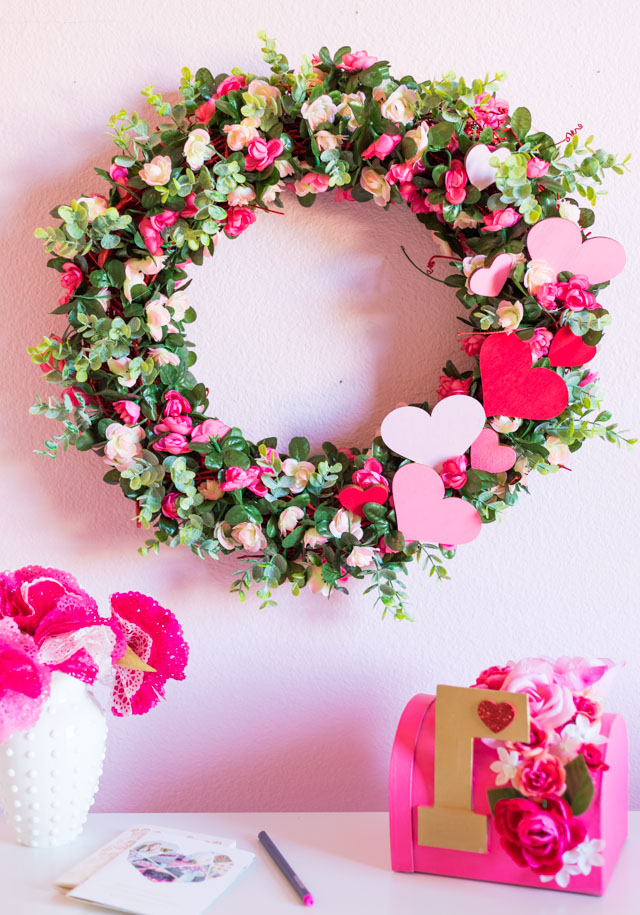 More Valentine's Day Craft Ideas!
Want other adorable Valentine crafts for every skill level? Check out these easy ideas for Valentine's Day decor, thoughtful gifts, handmade valentines, paper flowers, and dollar store crafts!