Unicorn Week: Floral Unicorn Wreath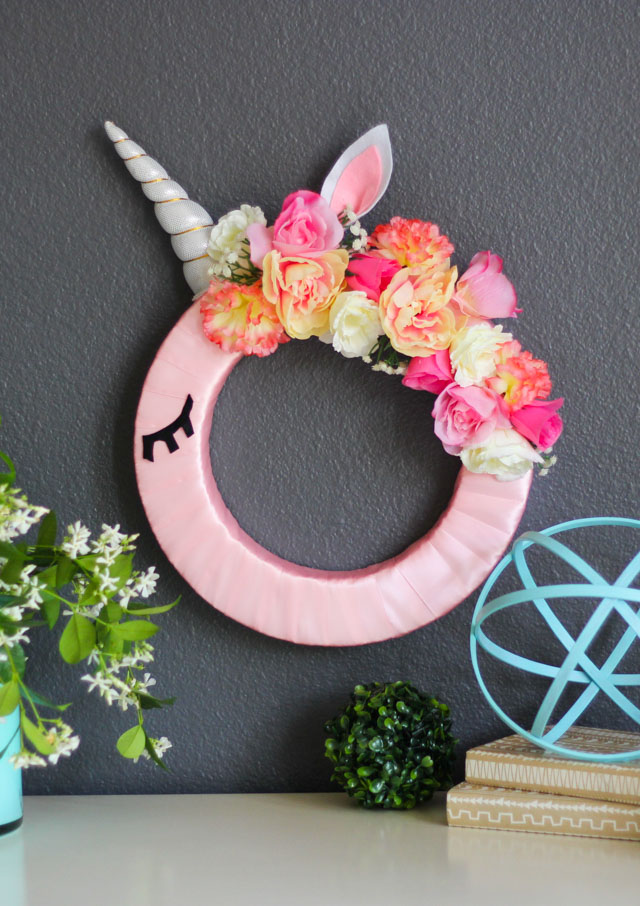 How to Make a Unicorn Wreath
It's Day 2 of Unicorn Week, and today I am sharing a simple unicorn wreath! You know wreaths are one of my favorite things to make and you really can make anything into wreath form, including unicorns! Wouldn't this look so sweet in a little girls' bedroom or a nursery? It would also make a pretty backdrop for a unicorn birthday party. Read on to see this easy project I made for Oriental Trading's Fun365.com site.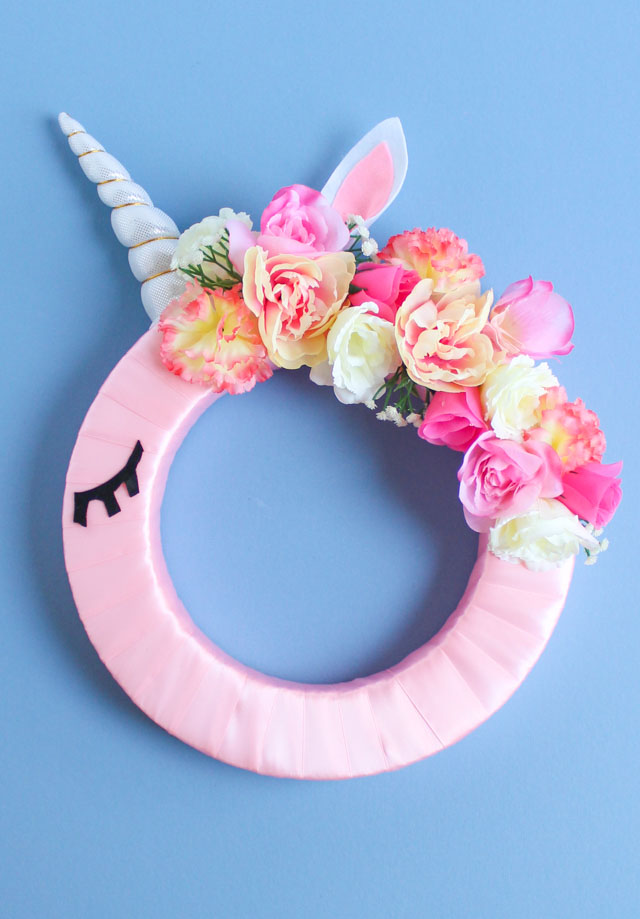 I love using faux floral in crafts and this pretty mix of flowers makes the perfect mane for the unicorn. Would you believe its horn is actually a unicorn headband? Oriental Trading sells these plush unicorn horns as a pack of 12 so you can make multiple wreaths, use them for different crafts, or have plenty left over to wear as party hats at a unicorn party!
If you have never made a wreath before, this is a fun one to start with. It couldn't be easier to make! Just grab your glue gun and follow this simple tutorial.
Head to Oriental Trading's Fun365.com for the step-by-step unicorn wreath tutorial and full list of supplies.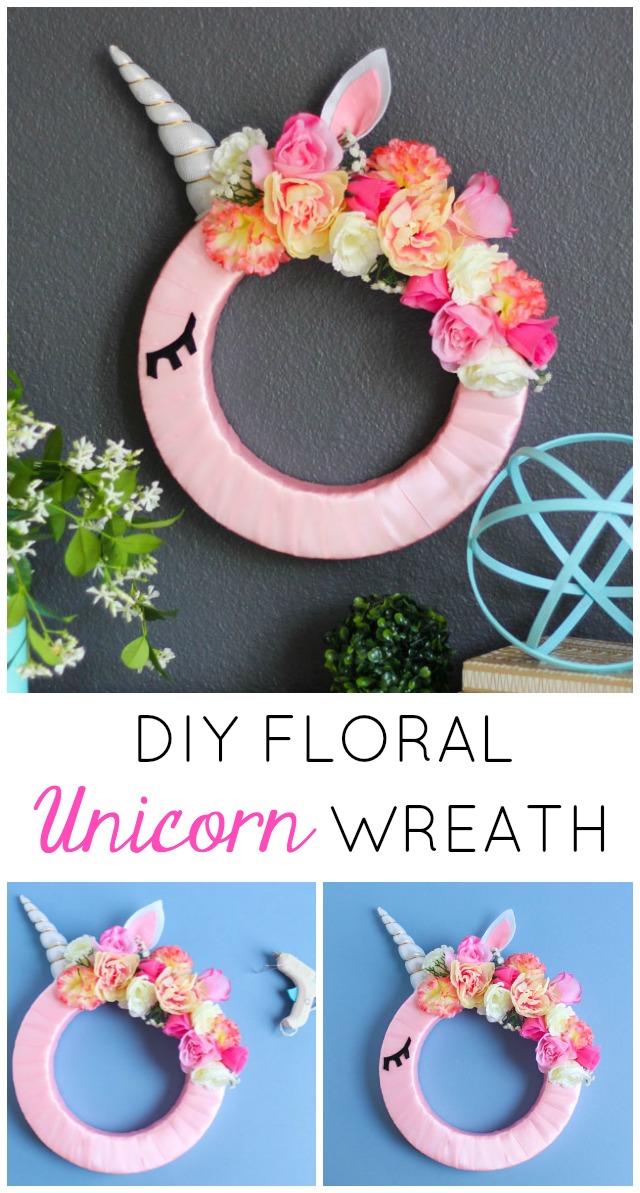 Like this unicorn wreath?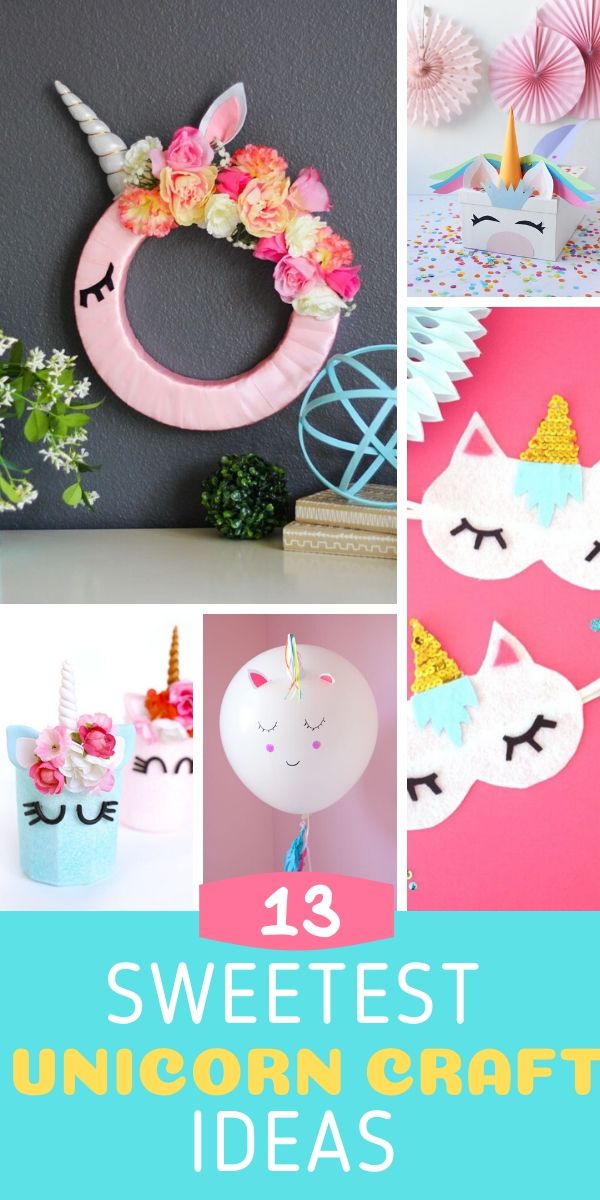 Love making wreaths?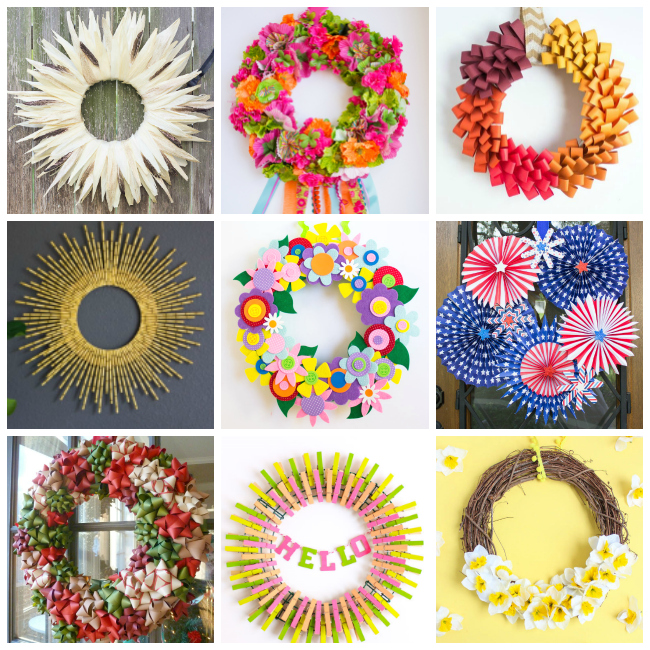 This post is sponsored by Oriental Trading.