DIY Pink Rose Wreath for Valentine's Day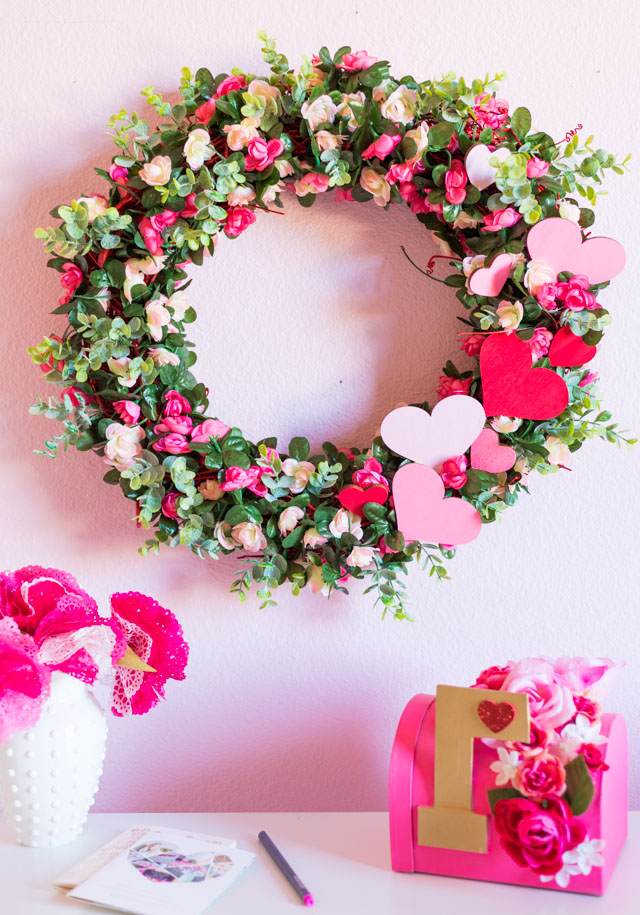 DIY Pink Rose Wreath
Want to freshen up your front door in time for Valentine's Day? This DIY pink floral wreath should do the trick! I had so much fun making this flower wreath because it was so simple to make. I used a combination of artificial rose garlands and painted wood hearts. It matches my pink office walls perfectly, but I plan on hanging it on our front door this weekend. I still have our poinsettia wreath up from Christmas!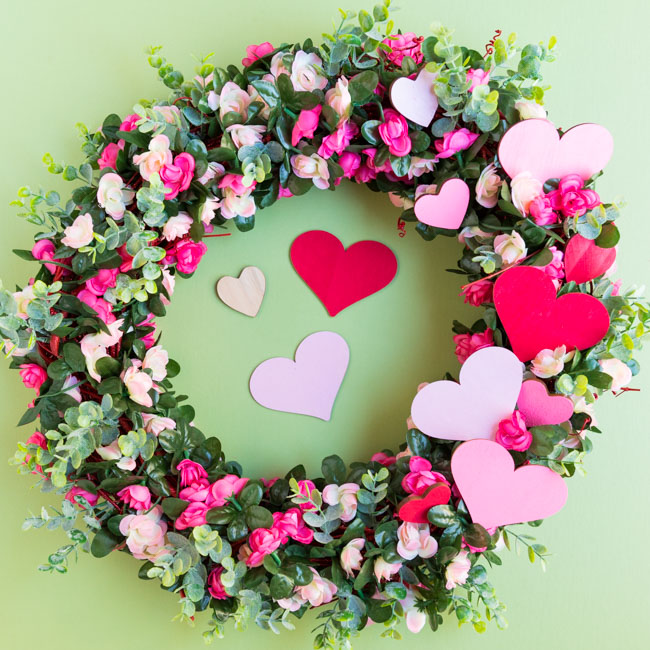 This post contains affiliate links. See our full disclosure.
I happened to have a set of these artificial rose garlands on hand. I had purchased them on Amazon for Stella's Paris themed birthday last fall. One package was the perfect amount to wrap around my grapevine wreath. However, the great part about this floral wreath is you can improvise on it with any pink artificial flowers, greenery or garland you have on hand or find at the craft store. The dollar store is also a great inexpensive source for artificial flowers!
Supplies for Pink Rose Valentine Wreath
How to Make Pink Flower and Heart Wreath
Step 1. Wrap garland around grapevine wreath
Start by wrapping a grapevine wreath with one of the pink flower garlands. My wreath just happened to be red, because that is what I had on hand, but a natural grapevine wreath works just as well! Guide the end of the garland under the grapevines and use floral wire or hot glue to secure if needed.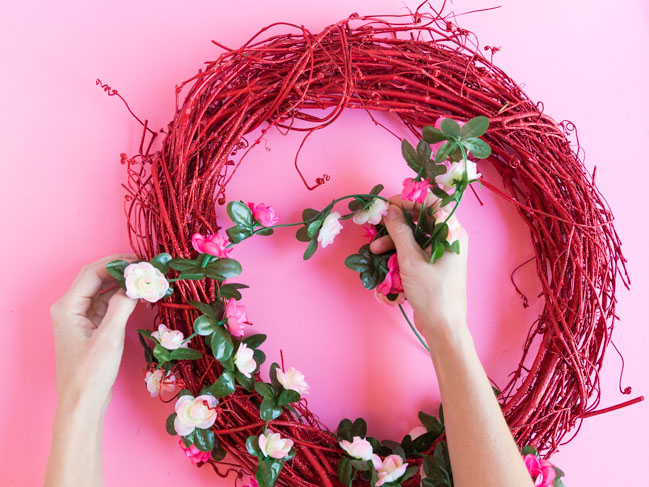 Step 2. Add additional garlands
Continue adding more garlands until you have covered your wreath. Don't worry if there are some gaps. You can fill them with greenery.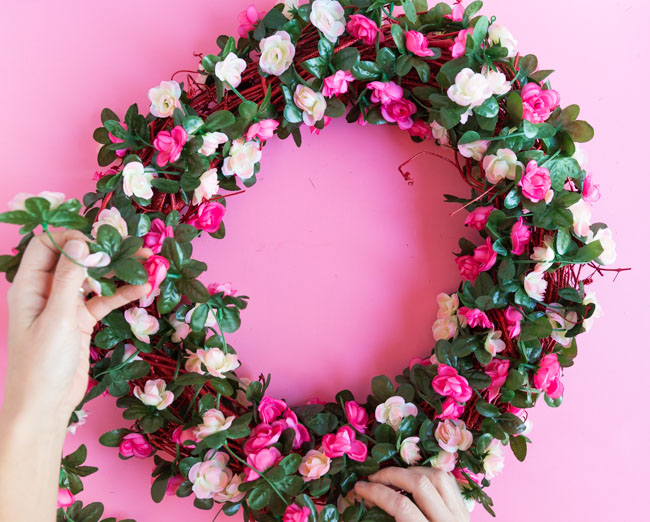 Step 3. Paint wood hearts
Paint a few wood hearts with pink and red acrylic craft paint.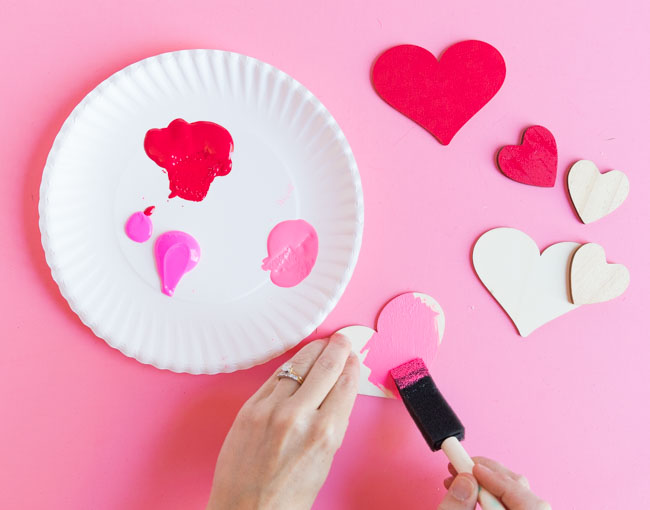 Step 4. Glue hearts to wreath
Add the hearts to one side of the wreath and secure in place with hot glue.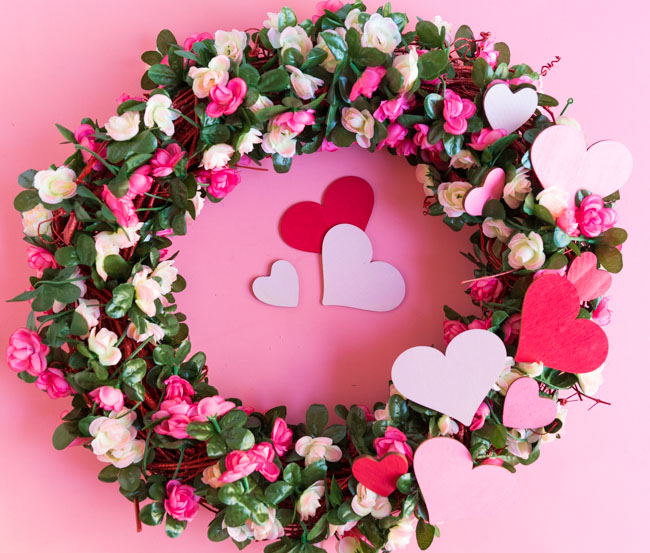 Step 5. Add additional greenery
Finish your wreath by filling in any gaps with sprigs of artificial greenery. I used faux eucalyptus for mine.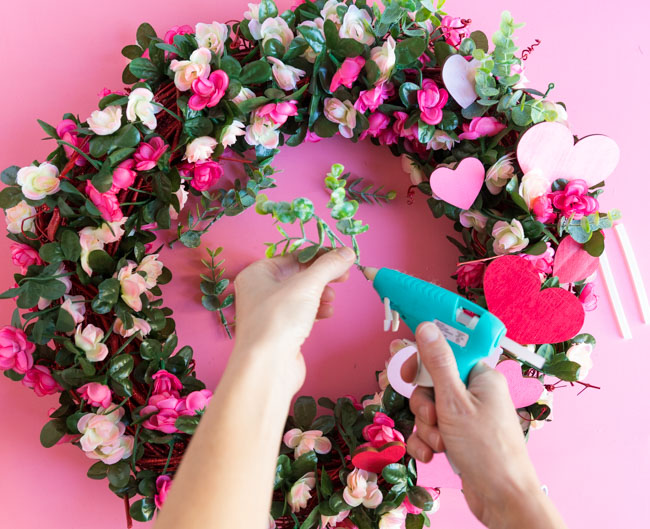 Step 6. Hang wreath
Hang your wreath by threading a ring of floral wire through the back.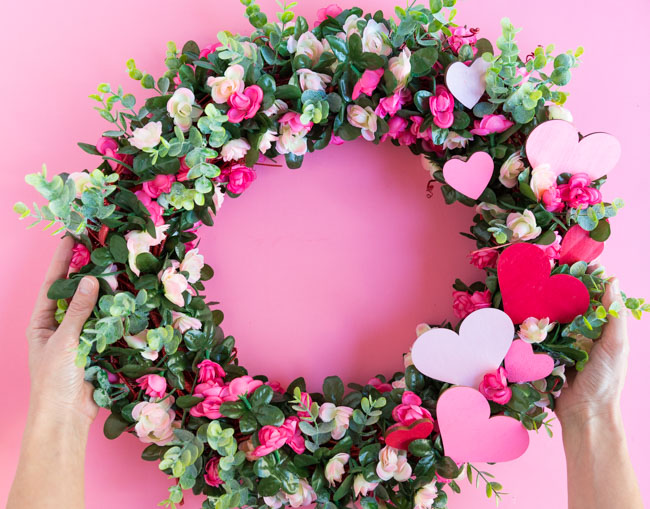 More Valentine wreath ideas!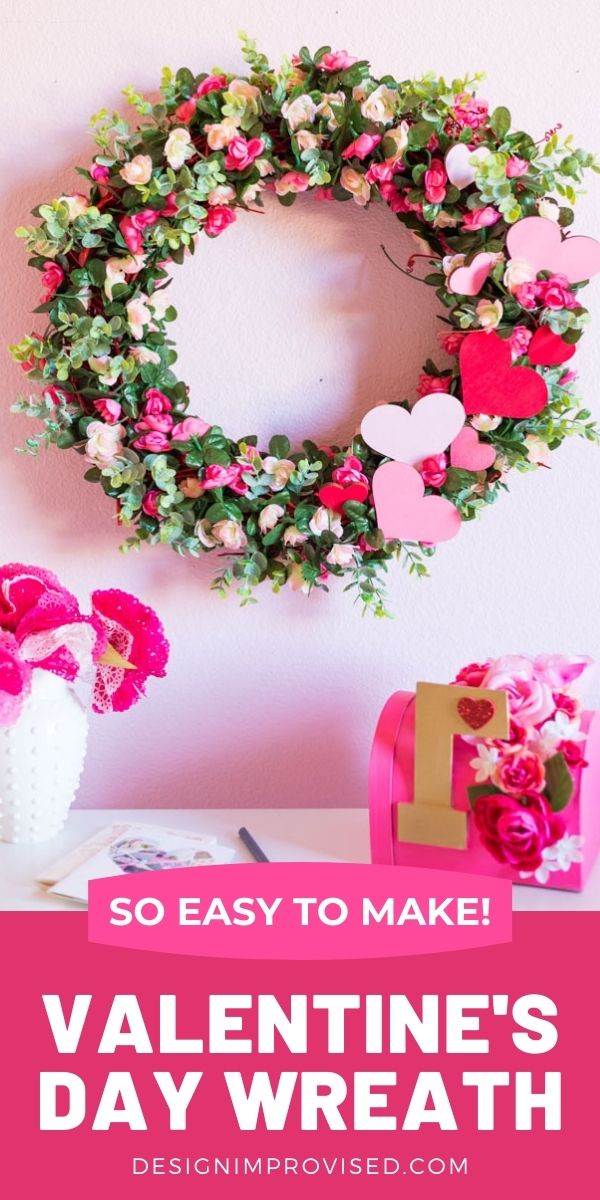 Like this DIY pink floral wreath?