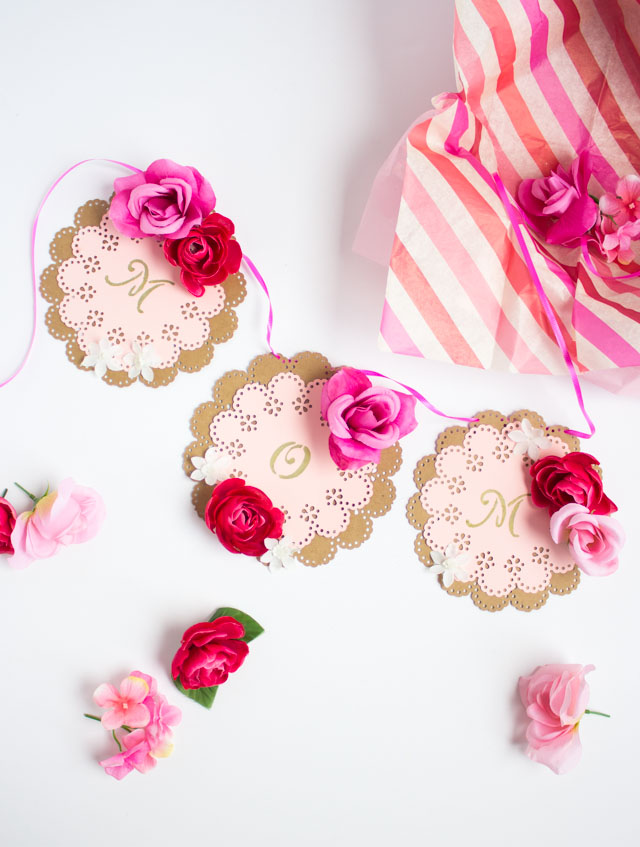 Floral Mother's Day Garland
Introducing my DIY floral Mother's Day garland! Any mom loves flowers on Mother's Day (at least I do!), but for my latest 12 Months of Martha project I figured why not mix it up this year with a floral handmade Mother's Day gift they can enjoy year after year?! I made this pretty floral Mom garland with artificial flowers, cardstock, and a couple of my favorite Martha Stewart crafting tools. I hope you like how it turned out, and above all I hope my mom likes it – as she'll be getting it in the mail soon! 😉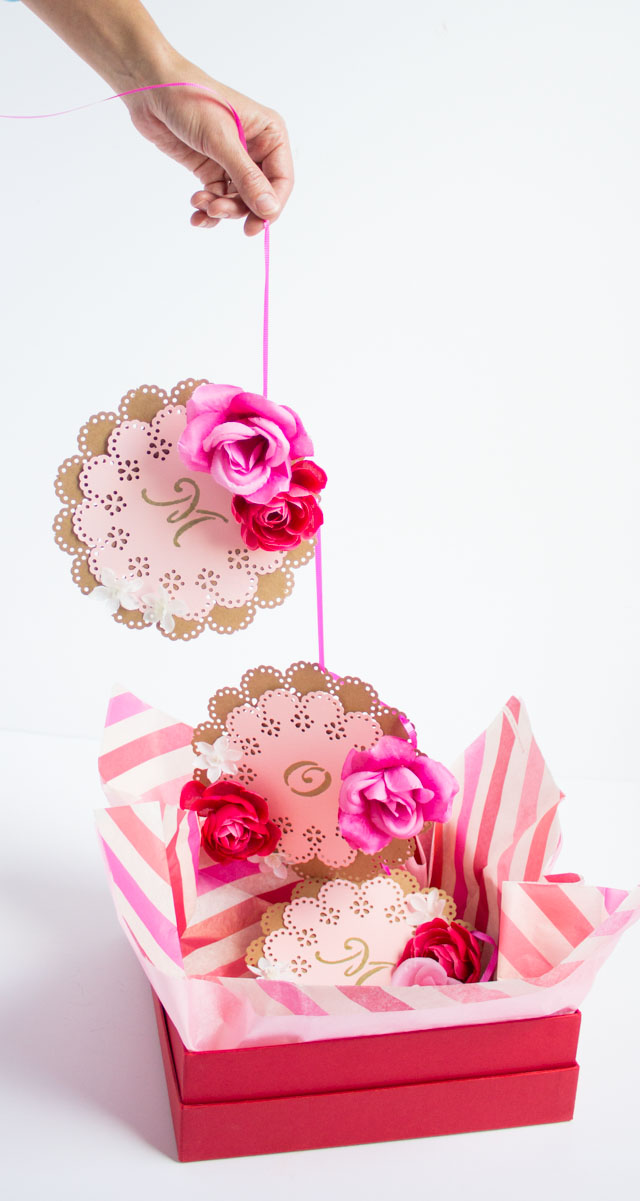 This MOM garland looks so pretty packaged up in a box with some colorful tissue paper!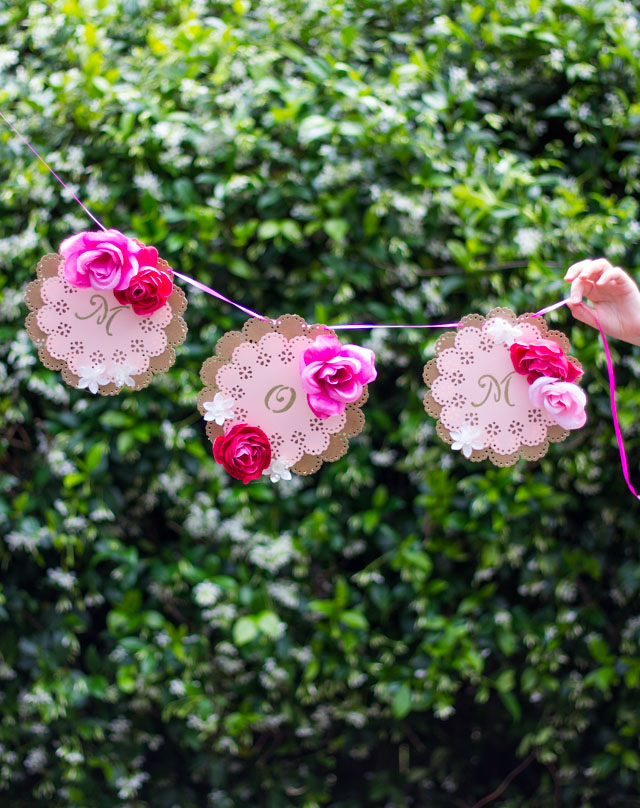 Supplies for Floral Mother's Day Garland
Martha Stewart Circle Edge Paper Punch
Martha Stewart Monogram Flourish Alphabet Stencil
Fine point gold paint marker
Kraft paper cardstock
Light pink cardstock
Artificial silk flowers
Thin ribbon or curling ribbon
Hot glue
How to Make a DIY Mom Garland
1. Use a circle edge punch to cut three 7-inch doilies out of kraft cardstock and three 6-inch doilies out of light pink cardstock. The circle edge punch is ridiculously easy to use!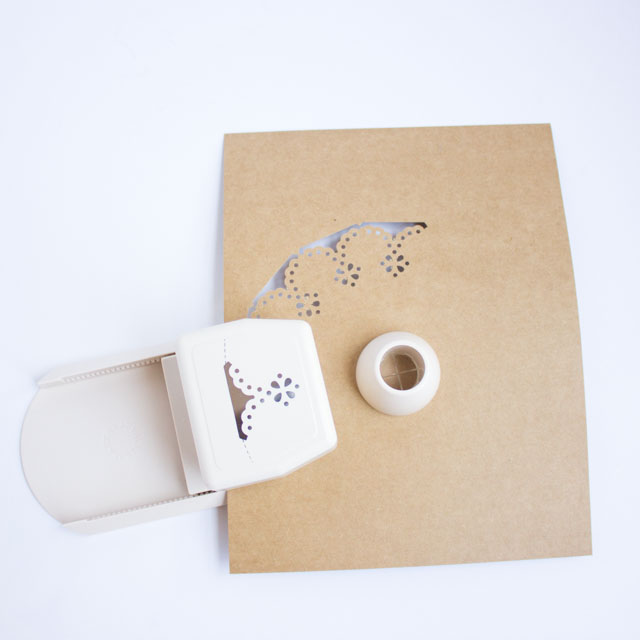 2. Layer a pink doily on top of the cardstock doily and affix with a dab of glue or double-sided tape.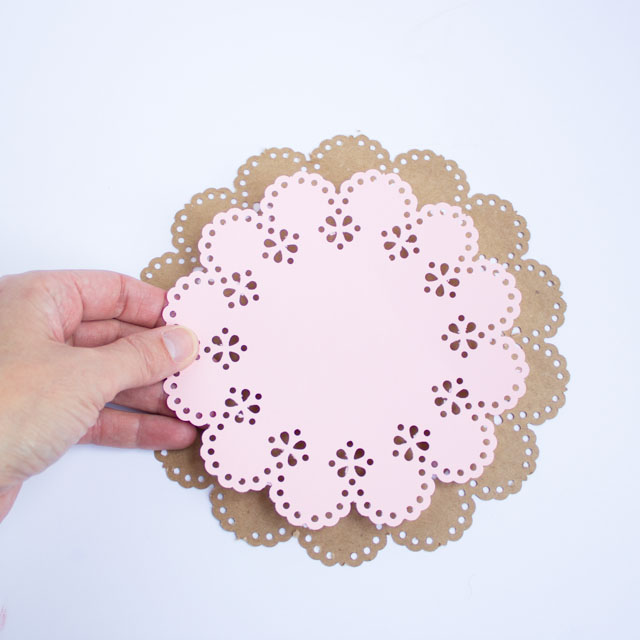 3. Use the letter stencils (as you can see, mine have been well-used!) and the gold marker to stencil a letter on each doily, making sure to center it!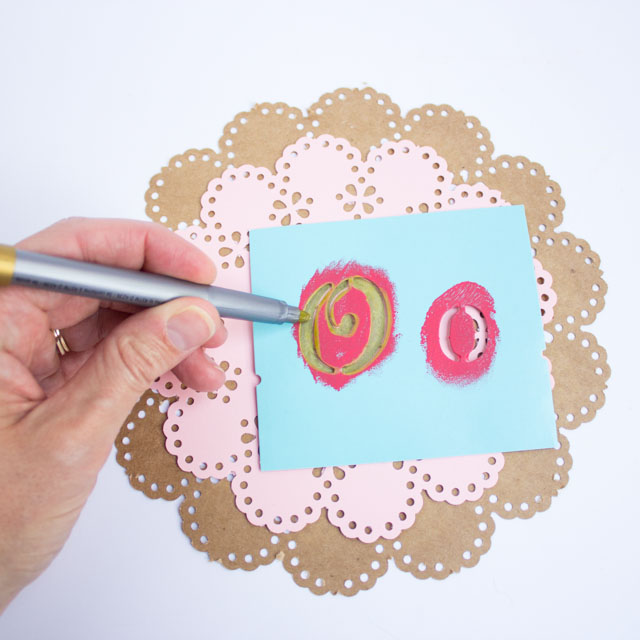 4. Snip some faux flowers from their stems using a wire cutter and add a few to each doily with a dab of hot glue.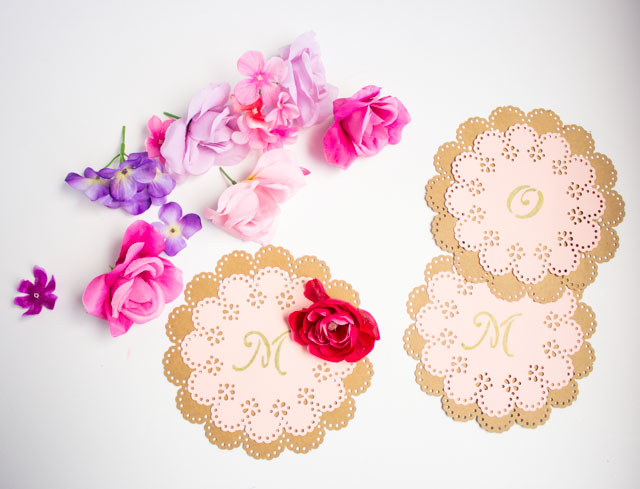 5. String a thin ribbon (I used curling ribbon) through the holes at the top of each doily to make your garland. Package in a pretty box and send to mom!
Like this floral mom garland?
Then don't miss my other sweet Mother's Day crafts!
This post is sponsored by Martha Stewart Omnimedia as part of the 12 Months of Martha program. All content and opinions are my own.