DIY Floral Butterfly Frame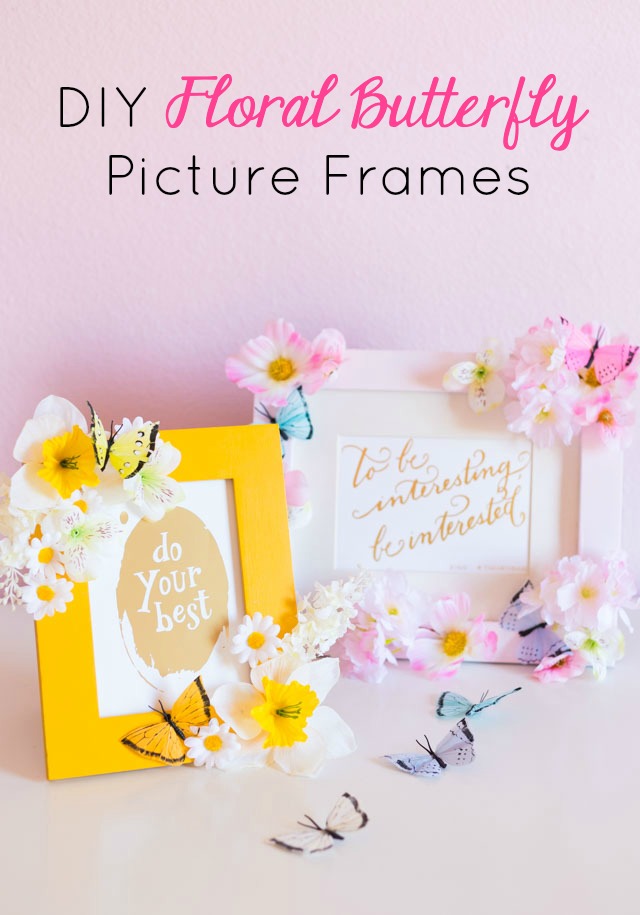 Make a Floral Butterfly Picture Frame
I hope you have been enjoying the first week of the National Craft Month celebration on Design Improvised! We started the week off with pom-poms and now we're transitioning to butterflies! This floral butterfly frame craft incorporates two more of my favorite craft materials – faux flowers and inexpensive feather butterflies. I have used these butterflies in so many crafts over the years. My latest project is a fun way to transform a plain picture frame for spring!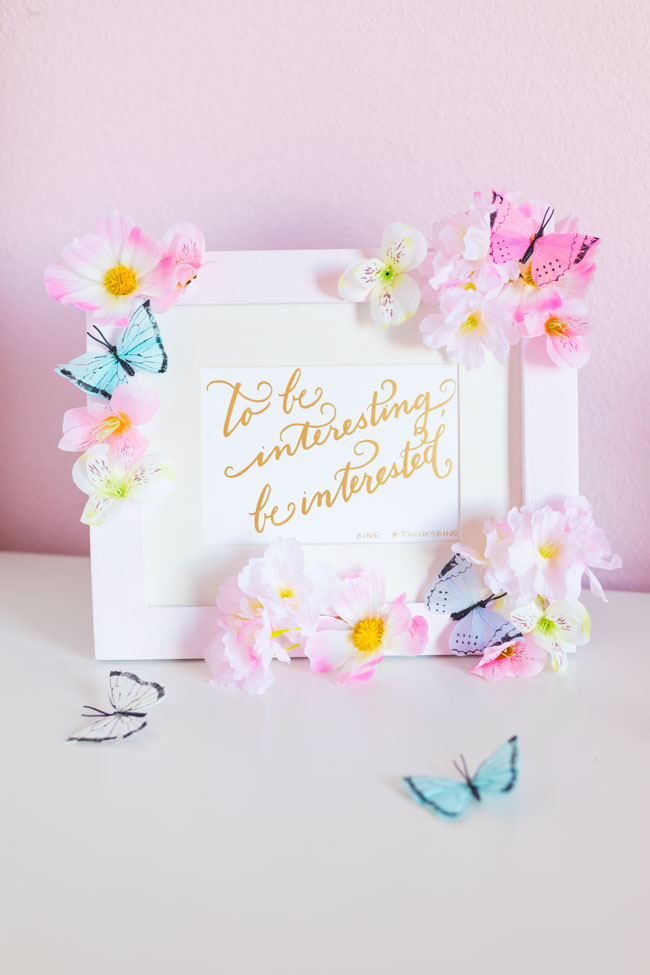 This post contains affiliate links. See our full disclosure.
This is a great way to give an old wood frame a makeover. If you don't have one on hand you can head to your local thrift store. I found my large frame at the Goodwill for $1.99 and gave it a coat of light pink paint to make it as good as new! I think these frames would make the prettiest spring decor or Mother's Day gift.
Supplies for DIY Floral Butterfly Frames
d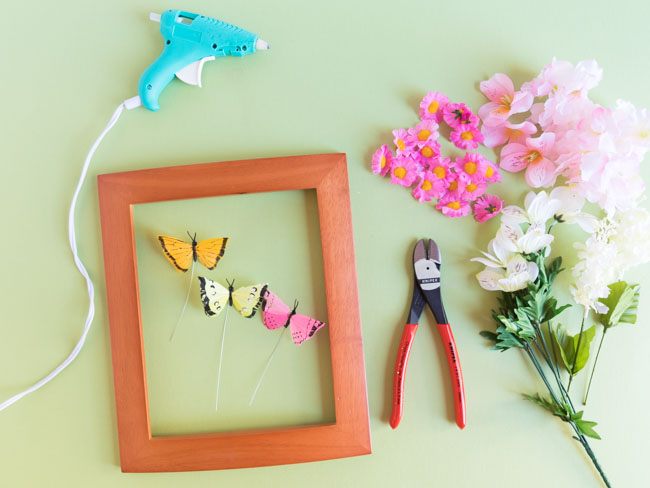 How to Make a Floral Butterfly Frame
Step 1: Clip the artificial flowers from their stems using wire cutters.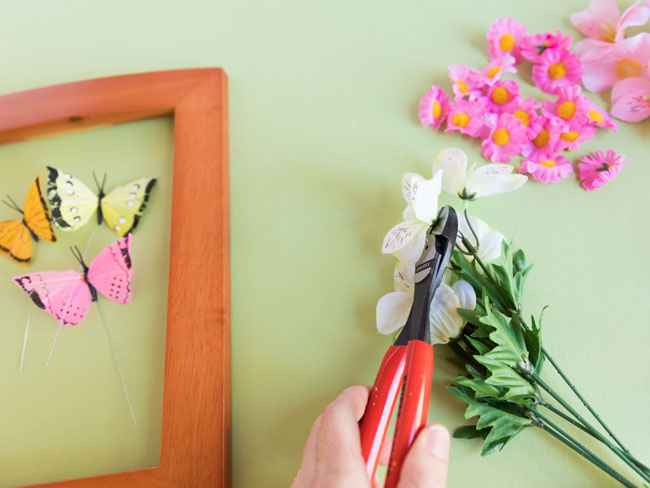 Step 2: Glue the flowers to the frame with hot glue. Start with the biggest flowers and then fill in with smaller flowers.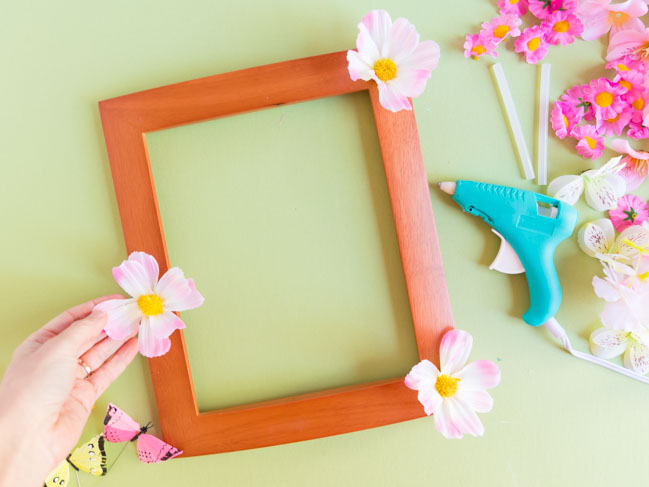 I was going to initially cover the entire frame with flowers, but then decided I liked how it looked with a few interspersed around the frame. I also decided midway through the craft that my frame needed a coat of paint if it was going to be showing. So I carefully painted around the flowers to make it pink. That is improvising in action, folks! However, if you want to paint your frame, I recommend you do it before adding the flowers. 🙂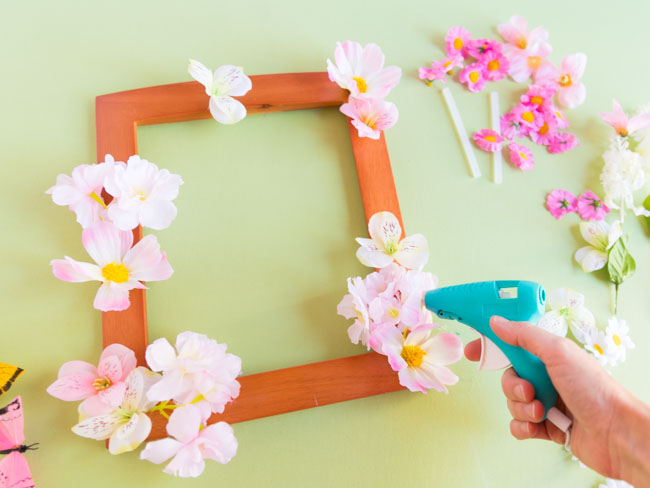 Step 3: Add a few faux butterflies to the frame with a small dab of hot glue on the back.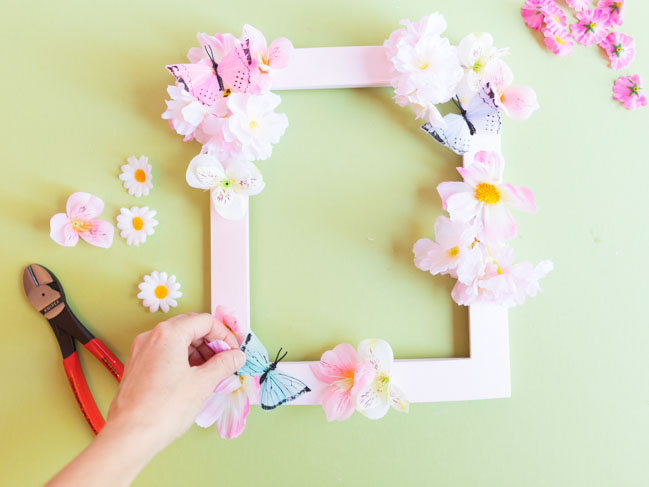 I made a yellow picture frame version as well. For a coordinated look, stick to 2-3 colors of flowers and butterflies for your frames.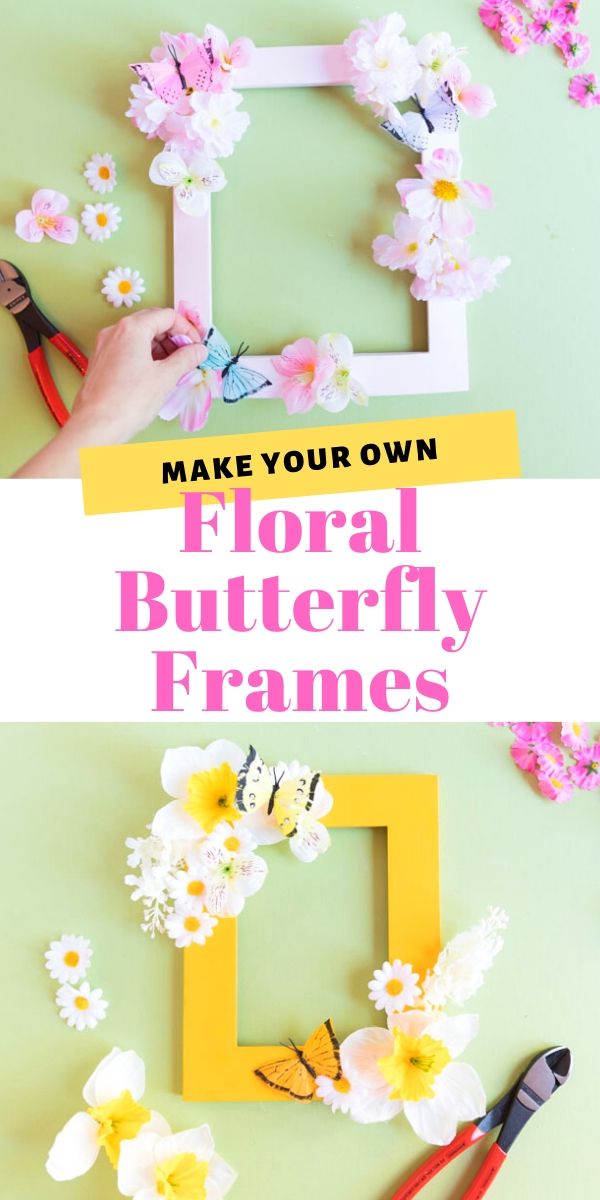 I filled my frames with two of my favorite prints. This one was created by my friend MJ of Good In Store. You can buy the print here!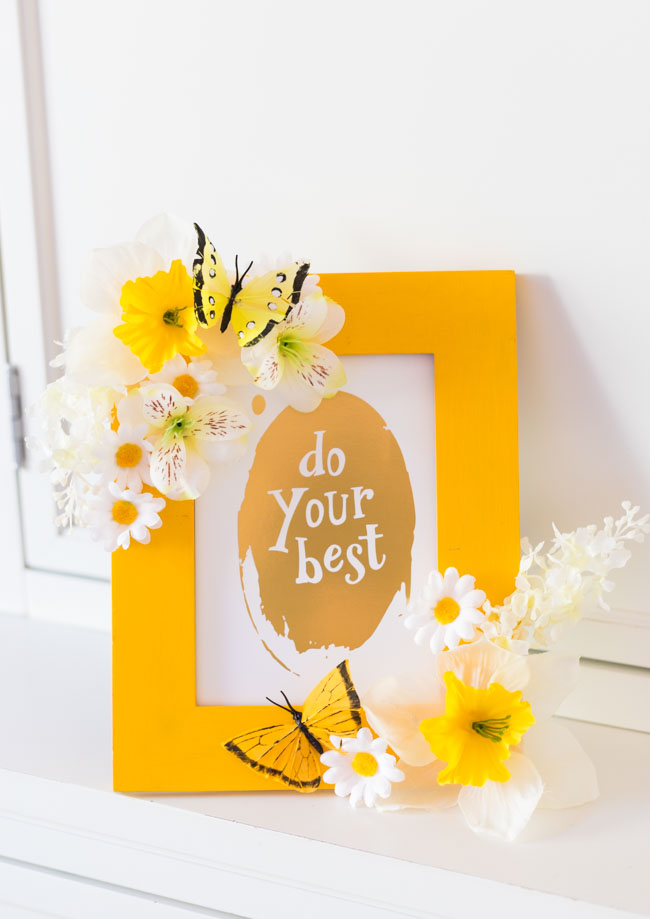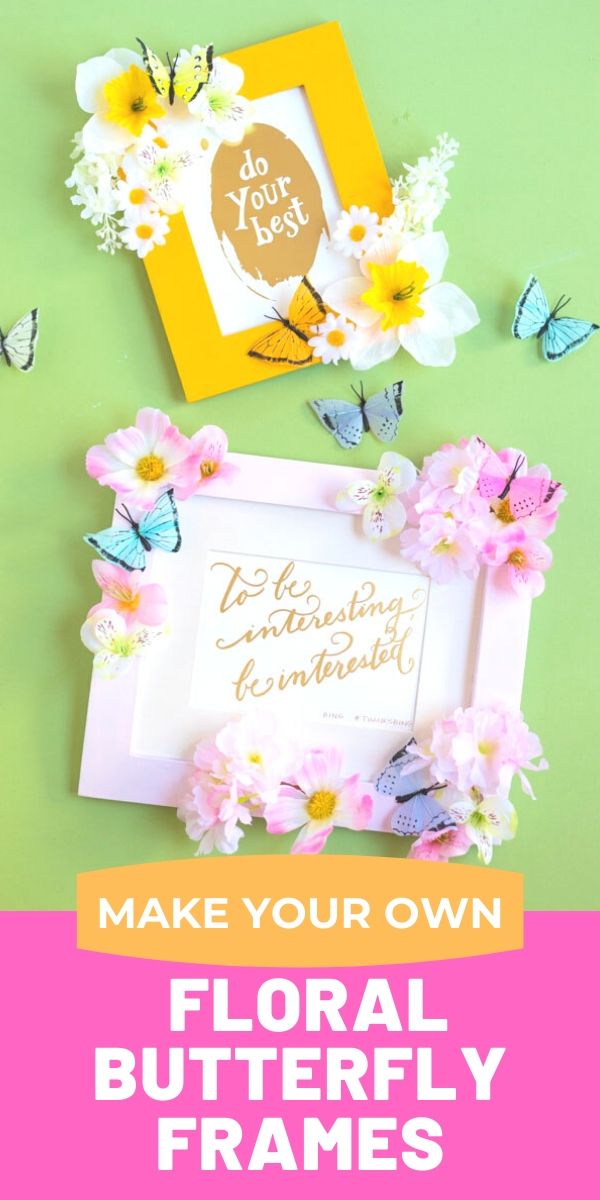 Like this floral frame idea? Then don't miss all my other DIY Flower Crafts!