Gorgeous DIY Floral Easter Eggs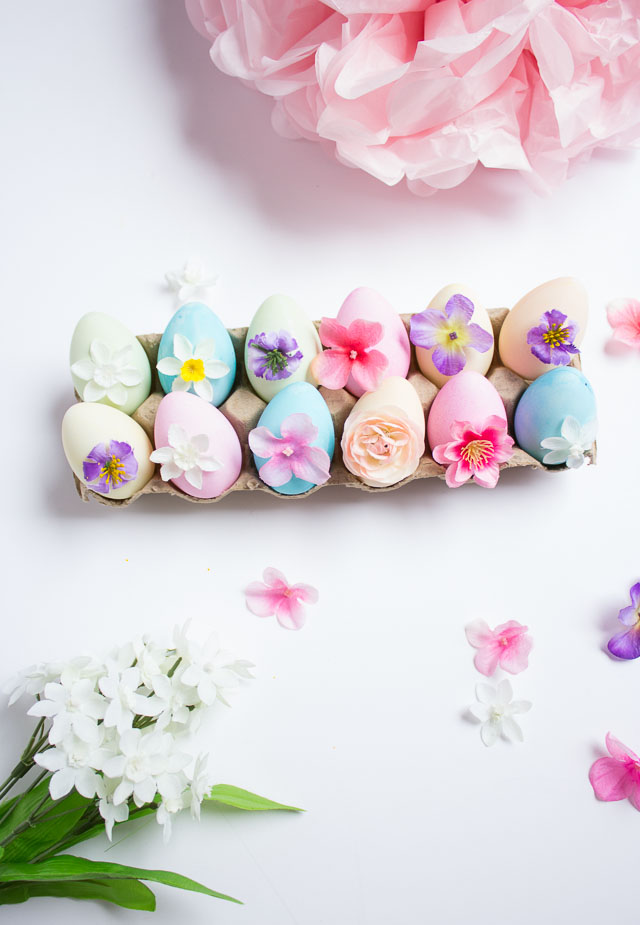 DIY Floral Easter Eggs
Introducing my DIY floral Easter eggs! Easter is less than a month away so that means it's time to get our egg decorating on! In fact, I spent all weekend concocting egg decorating ideas with the "help" of my three year old Hazel, and by the time Sunday evening rolled around we had three dozen pretty eggs and a week full of ideas for you! Is it any surprise that I would kick off Easter Egg Week with flower embellished eggs?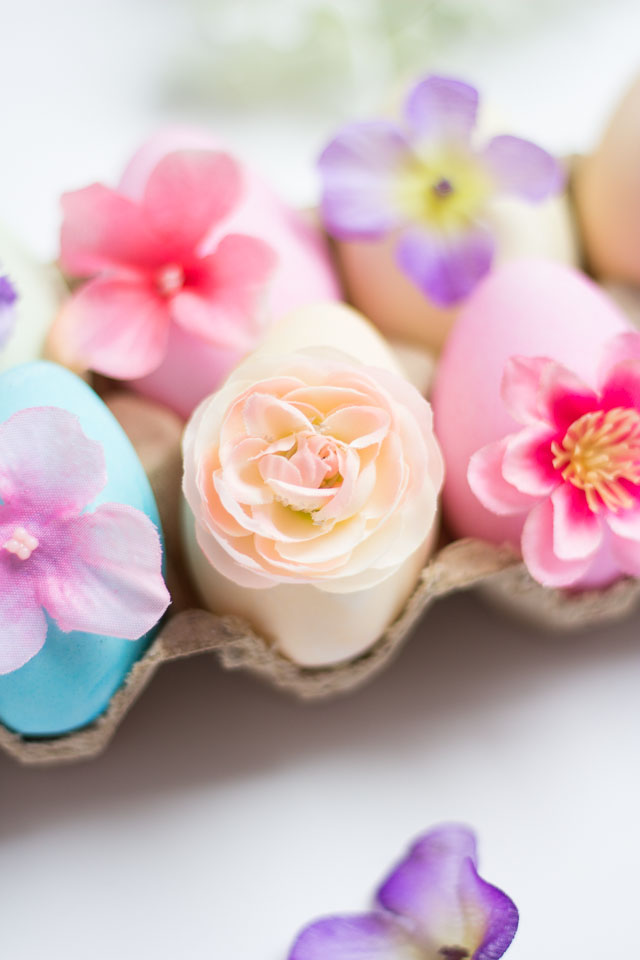 I so hope you aren't sick of my 101 uses for artificial flowers! From floral purses, to hearts, to balloons, once I find a crafting medium I love, I will pretty much put it on anything. It turns out they look awfully pretty on Easter eggs too!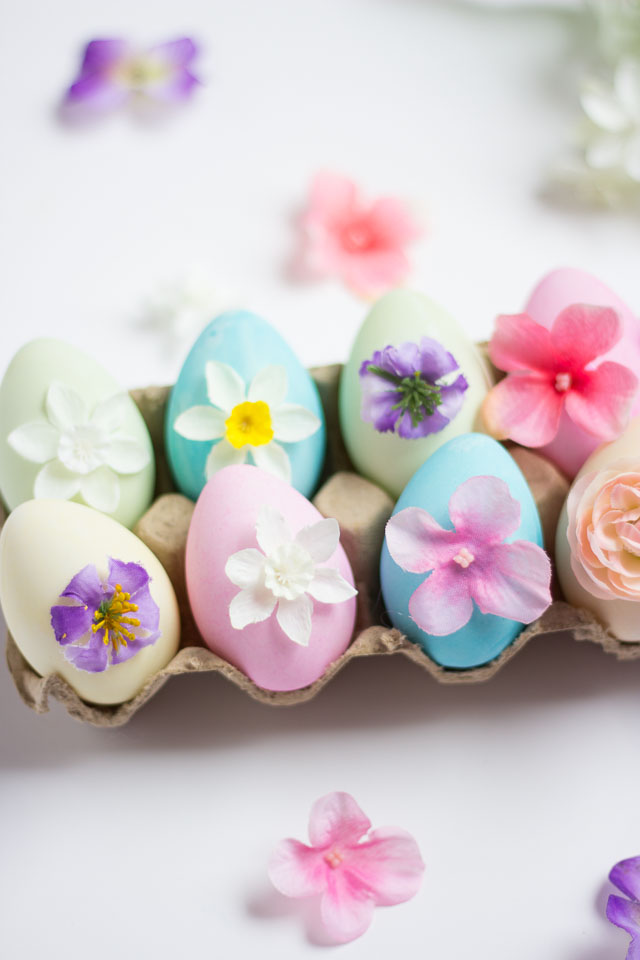 This post contains affiliate links. See my full disclosure.
I tried out a new-to-me product for this project and I loved the results. I found these "dyeable craft eggs" at Michaels for $2.99 for a dozen. They look like real eggs but unlike hard boiled eggs, they last forever! Of course, you can use real eggs if you prefer.
Supplies for DIY Floral Easter Eggs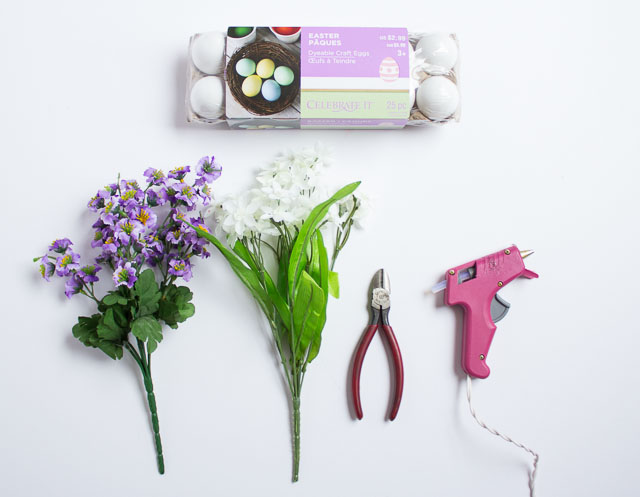 How to Decorate Easter Eggs with Flowers
Step 1. Dye eggs according to package instructions. They will come out a nice soft pastel color.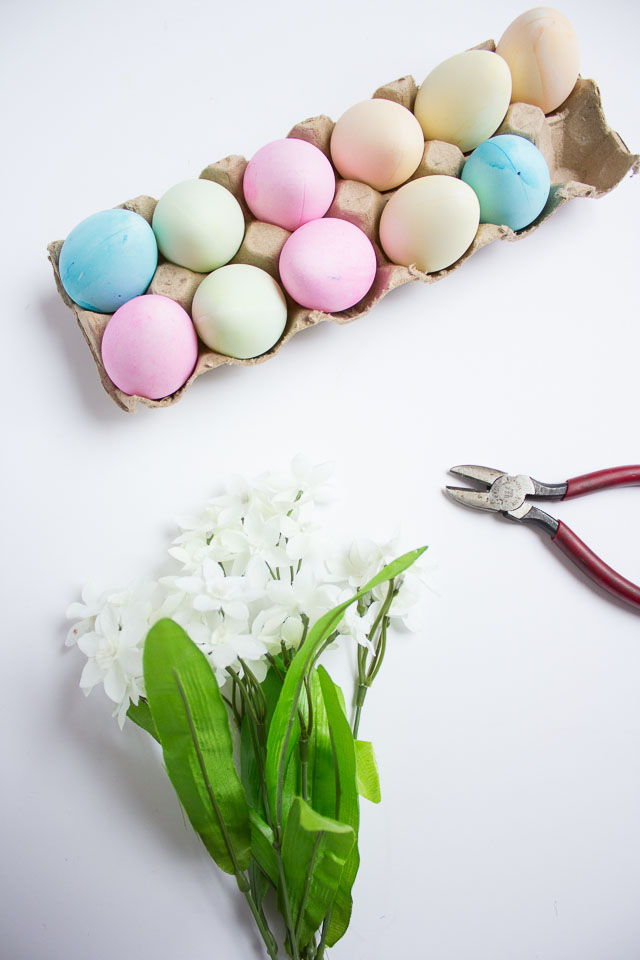 Step 2. If your flowers are in a bunch, clip the petals from the stem using a wire cutter.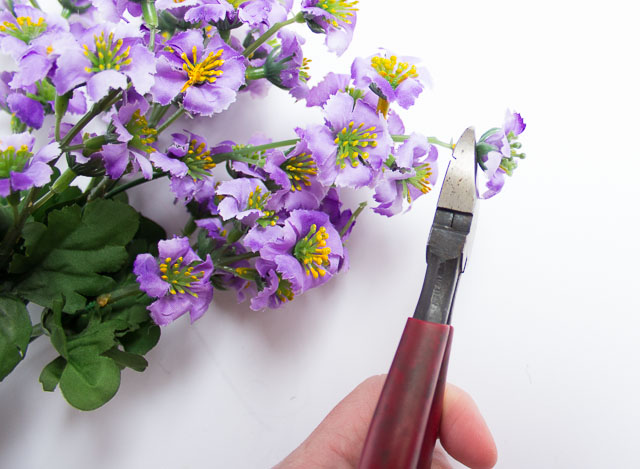 Step 3. Clip as close as you can to the base of the flower while still keeping the flower intact.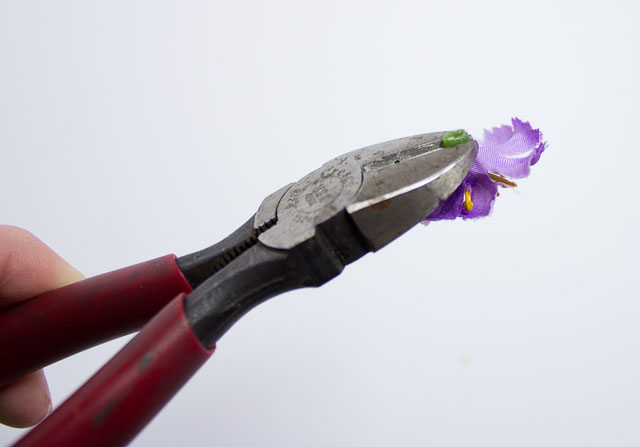 Step 4. Add a dab of hot glue to the backside of the flower and stick on the front of your egg. That's it!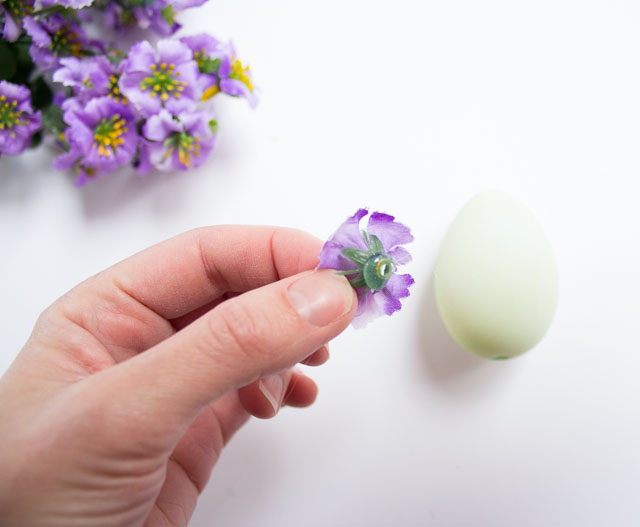 These are so feminine and delicate looking, yet I can enjoy them for years to come!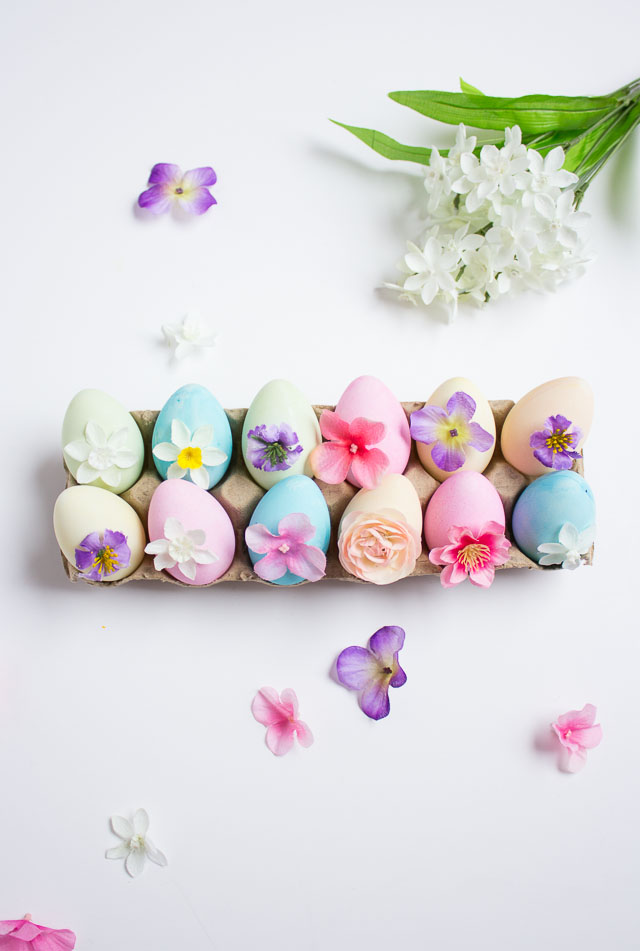 Head to your local dollar store (Dollar Tree is my favorite) for $1 bunches of small flowers to use for these floral Easter eggs. It is amazing how sophisticated dollar store flowers can look!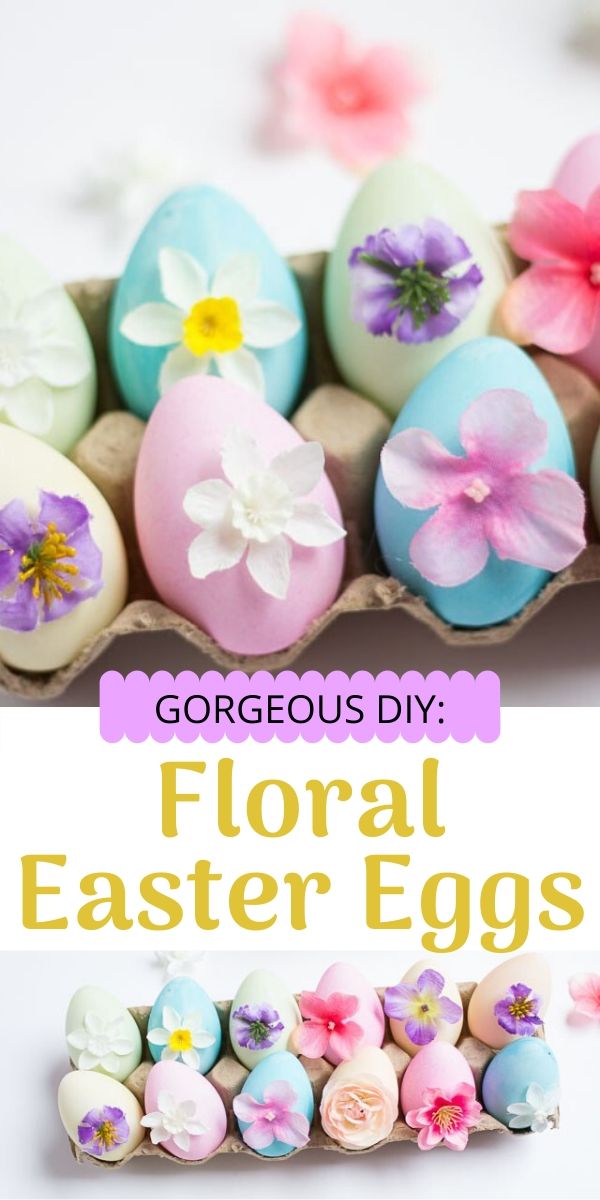 Like these floral easter eggs?