DIY Night: Painted Glass Vases
August 29, 2012 | FILED UNDER: Uncategorized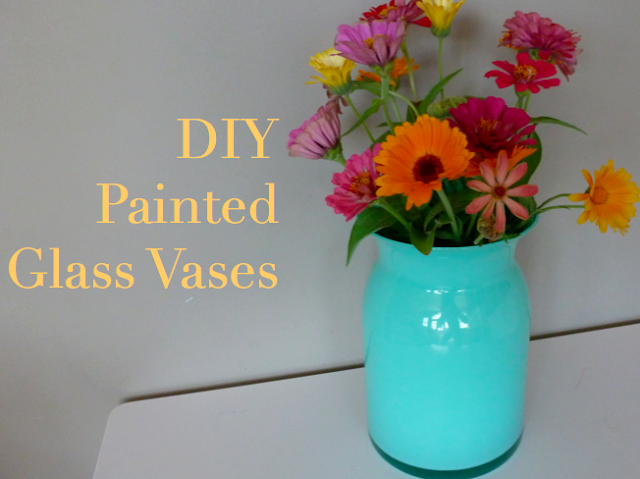 Our July
Design Improvised DIY Night
was all about turning the drab into fab by transforming plain glass vases into major pops of color for any room in the house.
Who doesn't have a few of these plain glass vases left over from a florist bouquet?  I know I have a hard time parting with them.  If you are like my mom, you might have a couple cabinets full!  You can easily paint three vases under an hour (plus drying time), so go raid your closet, grab some paint, and get started!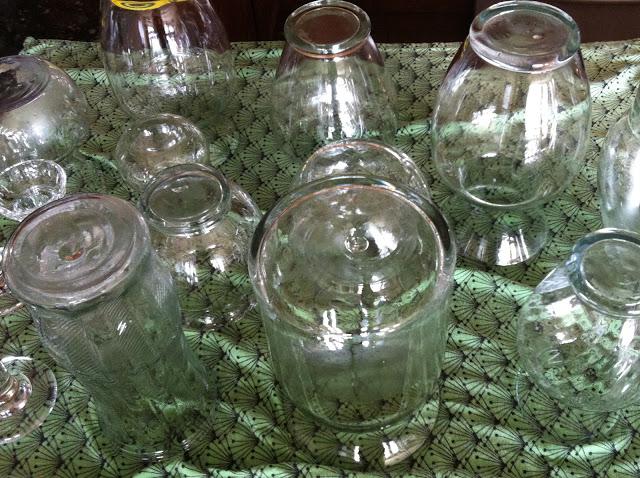 Supplies for DIY Painted Glass Vases
Clear glass vases (if you don't have any at home, your local thrift shop is bound to be stocked with them for $1-$2 a piece)

 

Craft paint that specifically works on glass (we used

Martha Stewart Multi-Surface Acrylic craft paint

, a great option as it doesn't require baking the glass in the oven like other glass paints and is dishwasher safe after 21 days of 'curing')

Small paint brushes

Rubbing alcohol

 

Your fingers! (see tip #2 below)
Who wouldn't want to do a project with this array of beautiful paints?  I literally got giddy when I opened my box of them from Amazon: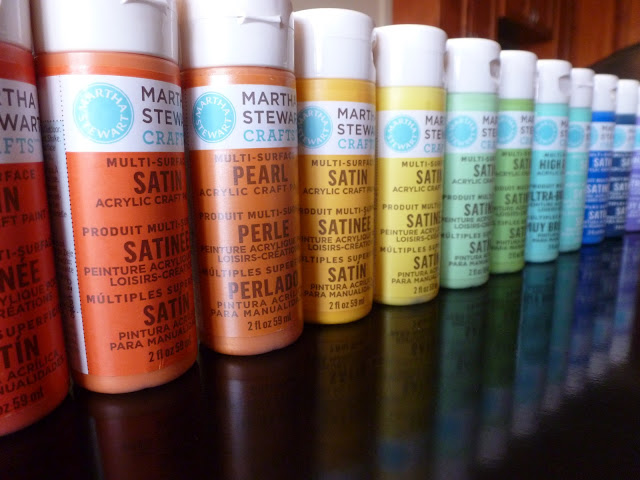 How to Easily Paint Glass Vases
Make sure you start by giving the vases a good wash with hot soapy water.  After rinsing them, pour a small amount of rubbing alcohol into the vase and swish around or rub inside with a paper towel.  Then turn upside down and let dry completely.  This step ensures that the paint will adhere nicely to the glass.

Squeeze a healthy amount of paint into the bottom of the vase and use your brush to spread it up sides. (Note: you are painting the inside, not the outside of the vase!)

Add more paint as need to cover the inside of the vase – once you start making streaky brush strokes like you are pushing around paint it is a good time to stop with the first coat.

You may need to do a second coat once the paint has dried completely (I would wait at least 24 hours before applying a second coat).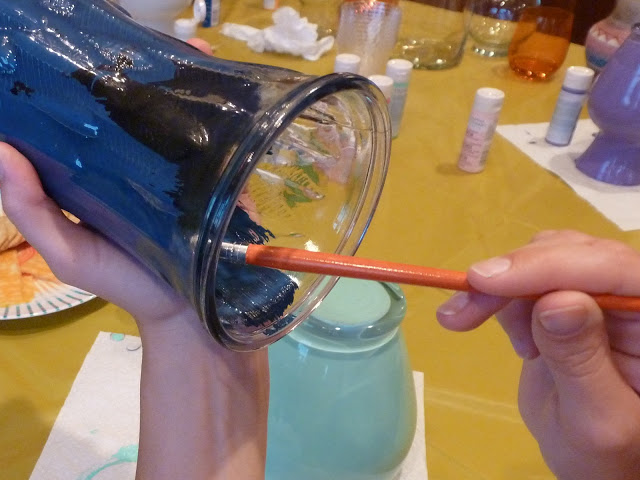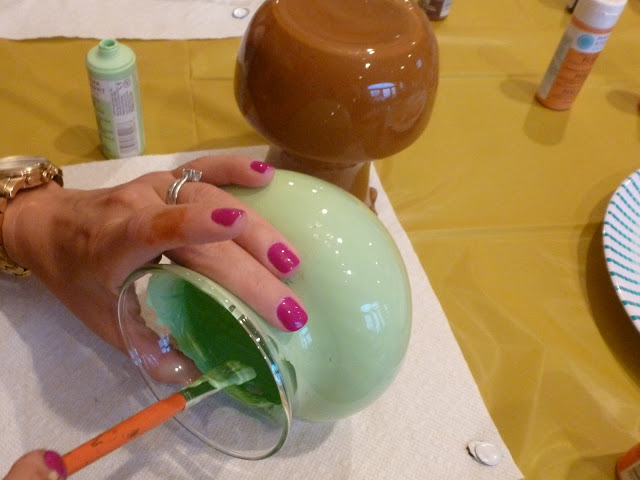 Some Tips and Tricks We Learned
1. If you plan to paint multiple vases for a grouping to display together, make sure you pick a varied selection of heights and shapes to add interest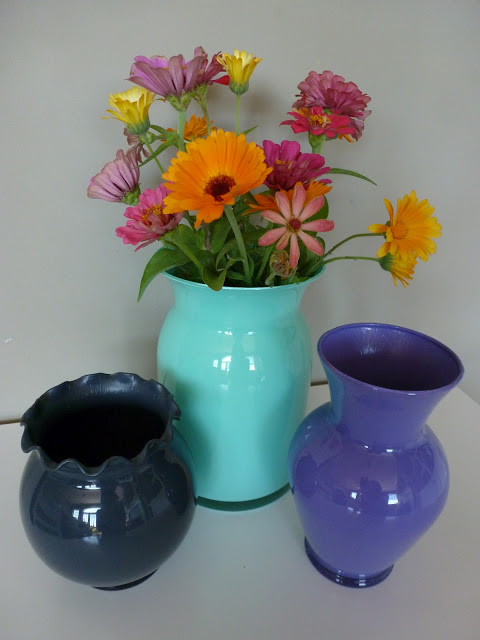 2. If you are painting a vase with a tapered neck, it is next to impossible to get a paintbrush to reach the narrow part.  Be prepared to get dirty and use your finger here.  We found it worked nicely!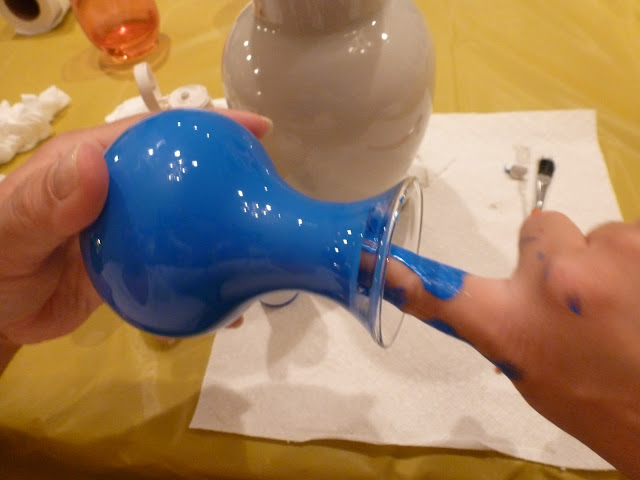 3. As you're painting, it is helpful to hold the vase up to a light to easily see where light is shining through and it needs more paint.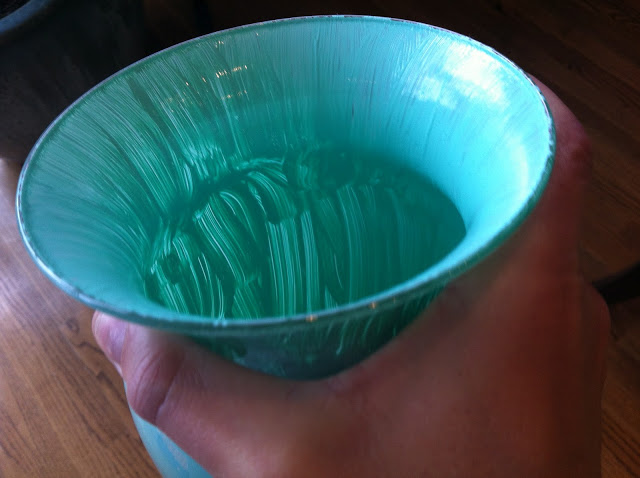 4. Make sure to let the paint cure fully (Martha Stewart paints require 21 days) before filling with water.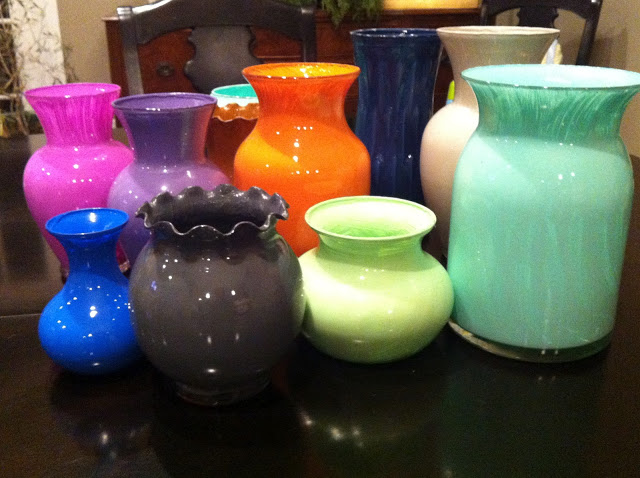 Like this thrifty craft project? Then don't miss these other fun thrift store makeovers – all using items found at my local Goodwill!