DIY Night: How to Paint Glass Vases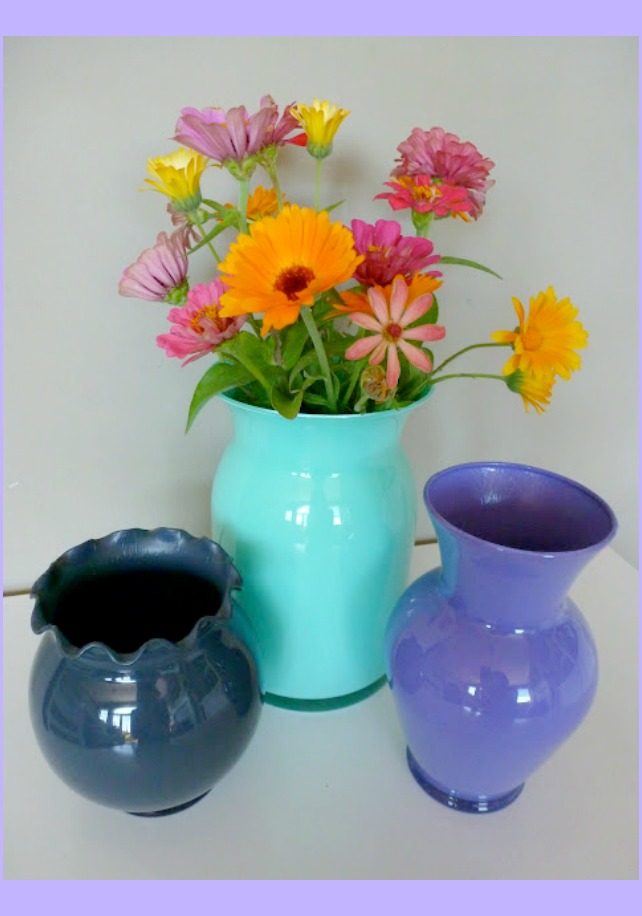 How to Paint Glass Vases
Our latest Design Improvised DIY Night was all about learning how to paint glass vases! This thrifty makeover can can bring major pops of color to your home! Who doesn't have a few of these plain glass vases on hand?  You can easily paint three vases under an hour (plus drying time), so go raid your closet, grab some paint, and get started!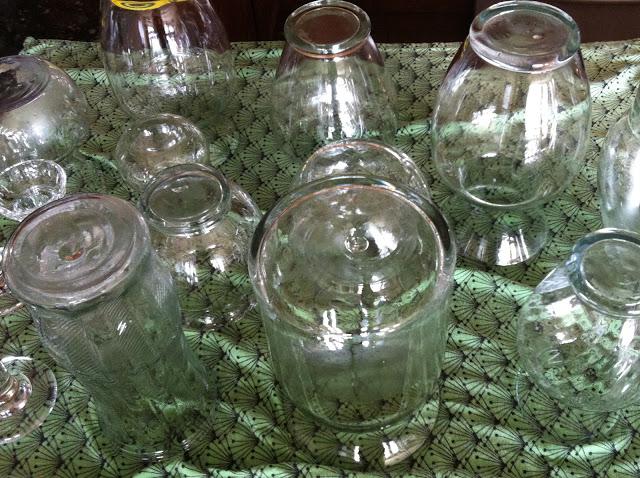 This post contains affiliate links. See our full disclosure.
Supplies for Painting Glass Vases
Who wouldn't want to do a project with this array of beautiful paints?  I literally got giddy when I opened my box of them (FYI  – these easiest place to find the full range of Martha Stewart paints is at Michaels craft store).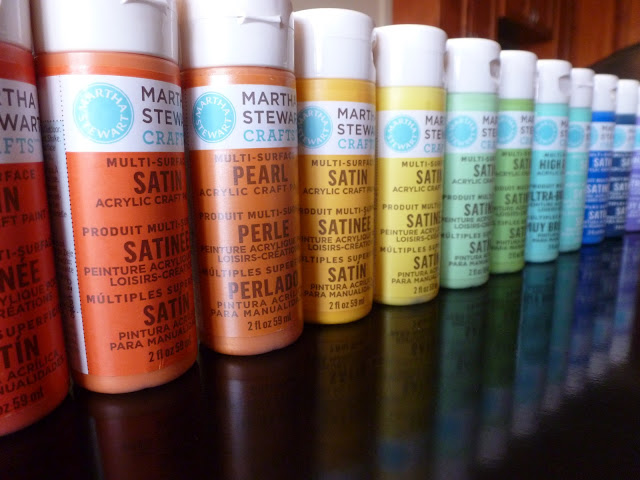 How to Paint Glass Vases
Make sure you start by giving the vases a good wash with hot soapy water.  After rinsing them, pour a small amount of rubbing alcohol into the vase and swish around or rub inside with a paper towel.  Then turn upside down and let dry completely.  This step ensures that the paint will adhere nicely to the glass.

Squeeze a healthy amount of paint into the bottom of the vase and use your brush to spread it up sides. (Note: you are painting the inside, not the outside of the vase!)

Add more paint as need to cover the inside of the vase – once you start making streaky brush strokes like you are pushing around paint it is a good time to stop with the first coat.

You may need to do a second coat once the paint has dried completely (I would wait at least 24 hours before applying a second coat).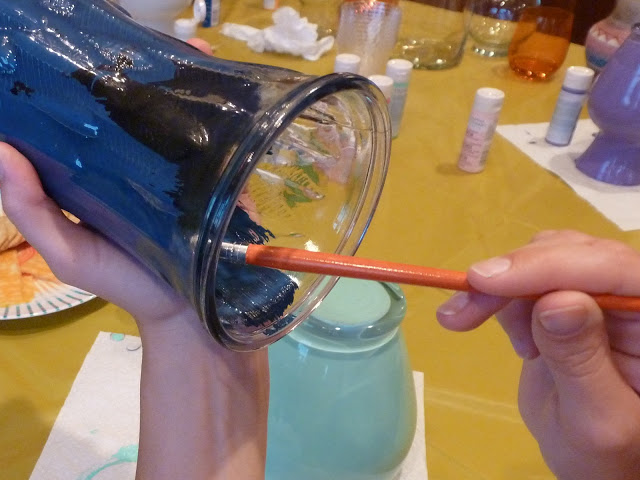 How to Paint a Vase: Some Tips and Tricks We Learned
1. Use a variety of vases
If you plan to paint multiple vases for a grouping to display together, make sure you pick a varied selection of heights and shapes to add interest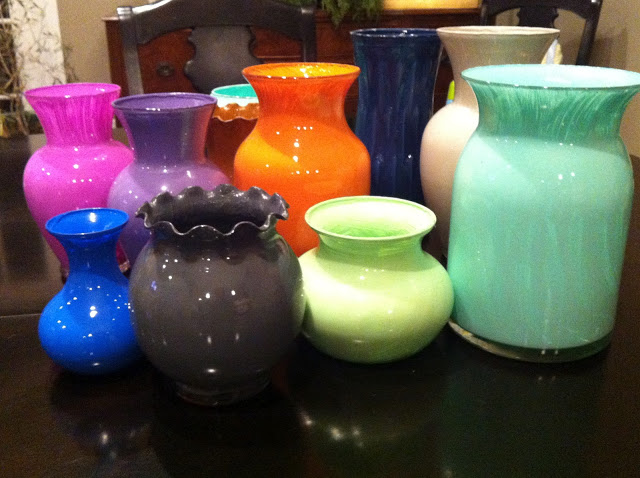 2. Don't be afraid to use your fingers!
If you are painting a vase with a tapered neck, it is next to impossible to get a paintbrush to reach the narrow part.  Be prepared to get dirty and use your finger here.  We found it worked nicely!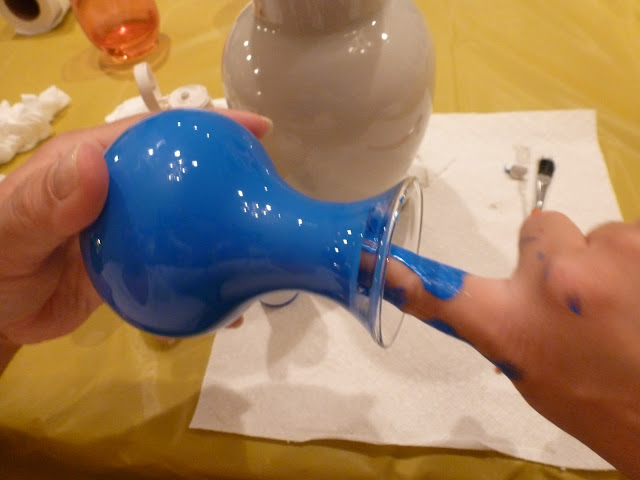 3. Hold the vase up to the light
As you're painting, it is helpful to hold the vase up to a light to easily see where light is shining through and it needs more paint.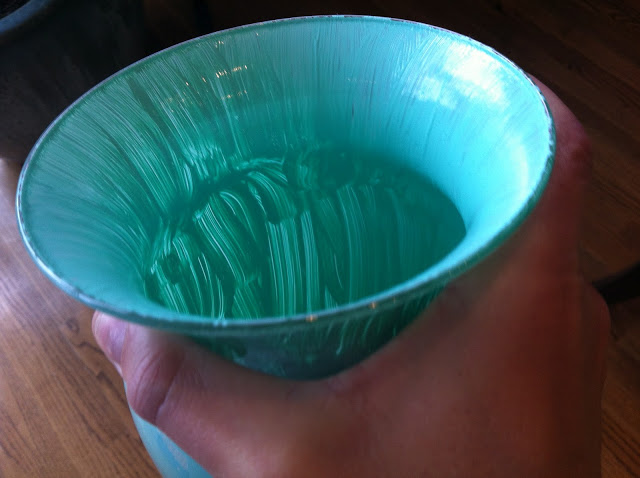 4. Be patient before using your vase
Make sure to let the paint cure fully (Martha Stewart paints require 21 days) before filling with water. In the meantime, you can insert a smaller vessel, like a juice cup, into the vase. Fill with a bouquet!
5. Give a vase to a friend!
These painted glass vases make the perfect handmade gift. Just fill with an inexpensive grocery store bouquet for a gift that anyone is sure to love. I love having several of these on hand for a quick teacher gift or neighbor gift.
Want more DIY vase ideas? Check these out!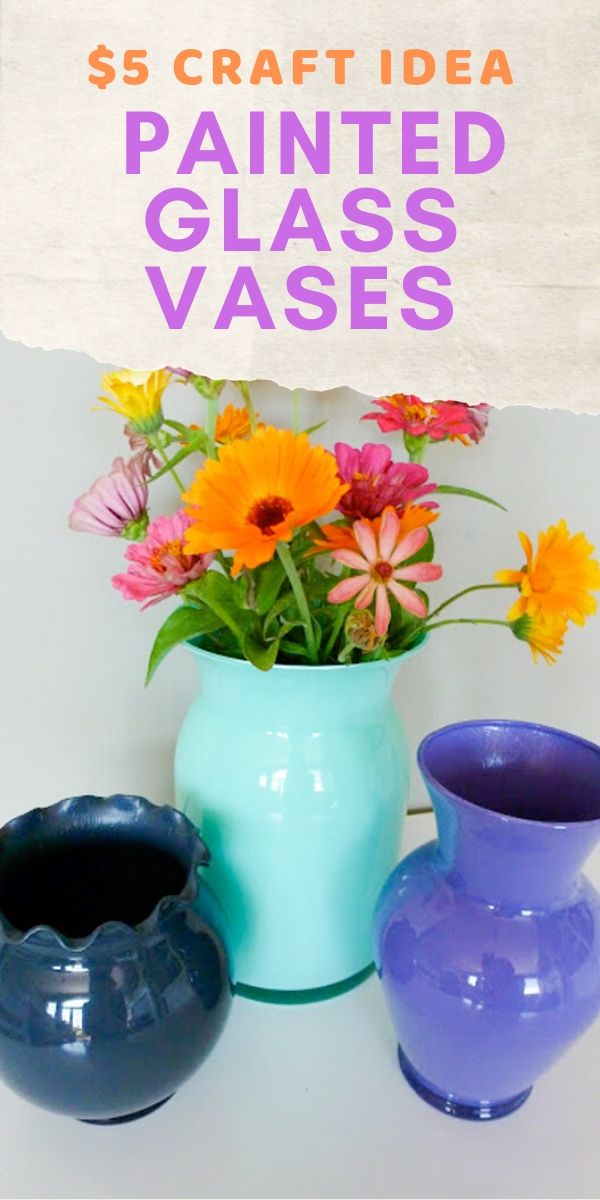 Like this thrifty craft project?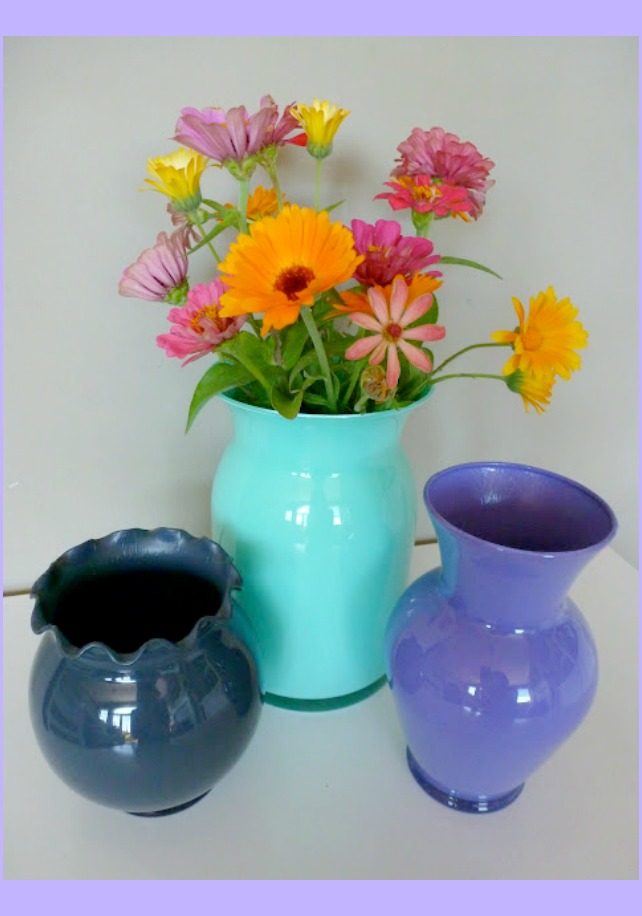 How to Paint Glass Vases (PRINTABLE INSTRUCTIONS)
Transform glass vases from the thrift store or dollar store with craft paint. These painted glass vases make the perfect handmade gift when filled with a bouquet.
Instructions
Clean the vases well with hot soapy water. Add a little rubbing alcohol to the inside of the vase and swish around. Turn over and let dry.
Squeeze a generous amount of paint into the vase. Use a small brush to draw the paint up the sides of the vase. You may even have to use your fingers to spread the paint if your vase has a curved neck!
Cover the inside of the vase as evenly as you can (hold it up to the light to look for gaps). Let dry and add a second coat of paint if needed.
Follow the paint instructions for curing the paint. Wait until the paint has completely cured before adding water.
Notes
This is a fun activity to do with friends. You can each take home several new vases! These also are great to have on hand for a quick homemade gift. Just fill with a grocery store bouquet!
Recommended Products
As an Amazon Associate and member of other affiliate programs, I earn from qualifying purchases.