Thrifty DIY: Metallic Dipped Vases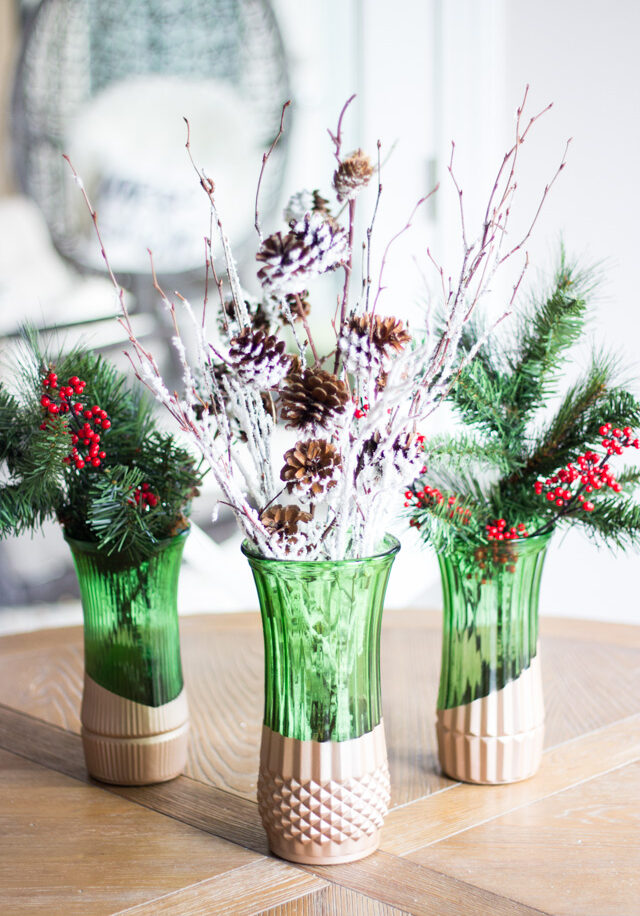 Metallic Dipped Vases
Introducing my metallic dipped vases! When I'm on one of my regular visits to the Goodwill, I almost always leave with at least one vase. It is hands down the best place to get inexpensive vases! Each Goodwill typically has a full aisle of them for $1-$2 a piece. One thing that always catches my eye among the sea of clear glass vases are these beautiful vintage green florist vases. I just love them!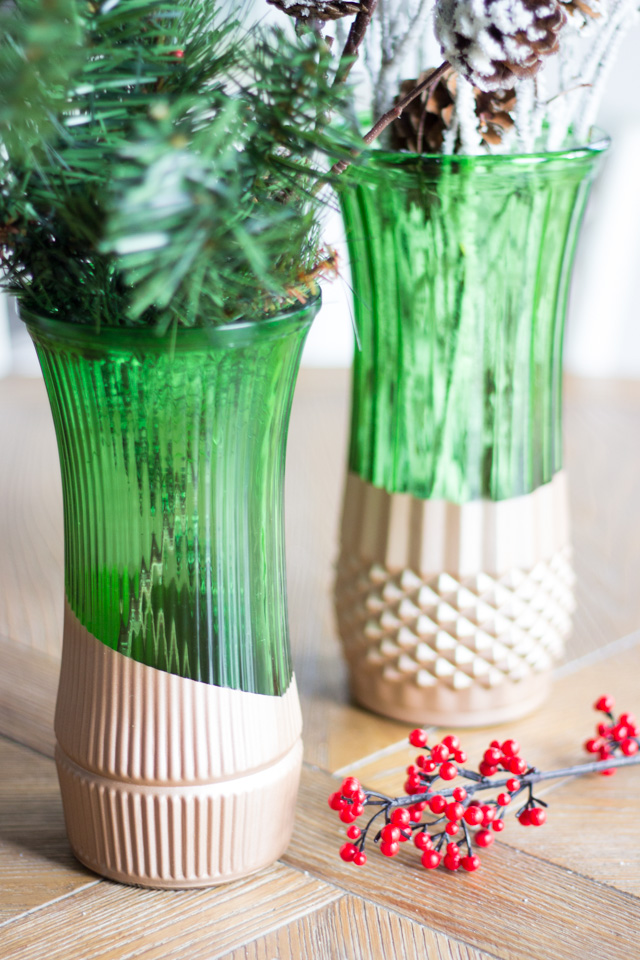 I thought it would be fun to add a DIY touch that showed off the pretty designs faceted into the glass, by "dipping" them in paint. Metallic paint of course!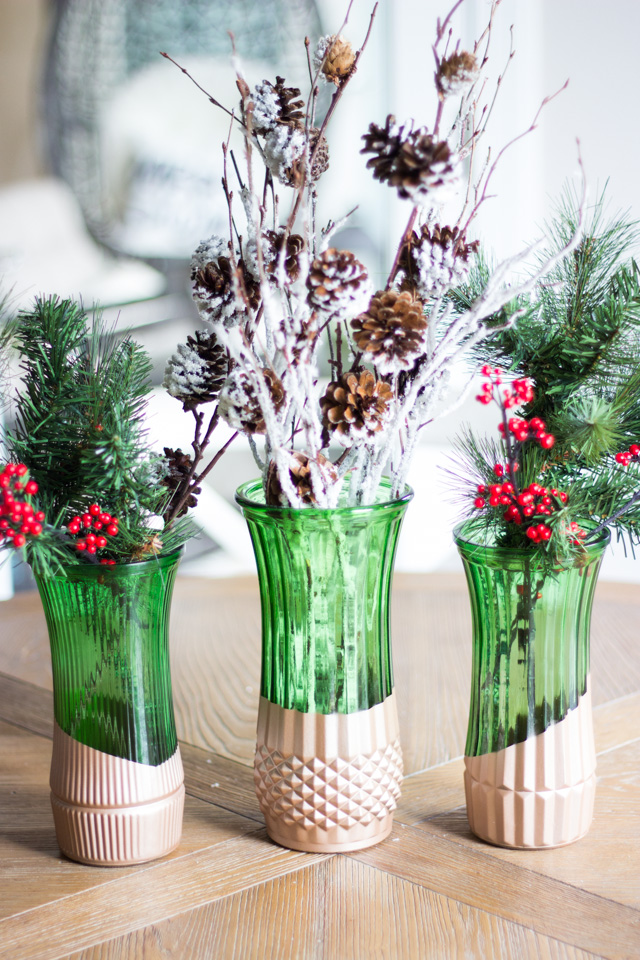 This is a super simple project and the green and metallic color combo is perfect for Christmas! You can whip up several vases for your holiday decor in under 30 minutes. Here's how:
Supplies for Metallic Dipped Vases
Vintage green glass florist vases (find them at the thrift store for $1-$2 a piece)
Metallic spray paint (I used Krylon ColorMaster paint in Sparkling Canyon)
Tape (I used Martha Stewart Crafts Stenciling Tape)
Plastic bag or something to cover the part of the vase you don't want to paint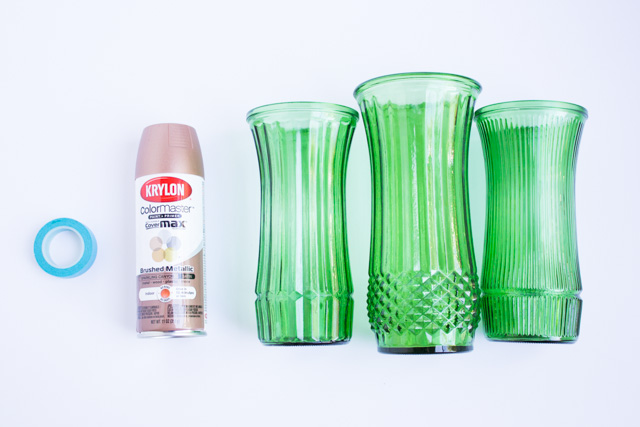 How to Make Metallic Dipped Vases
1. Tape off part of vase
Tape off area you want to paint, angling the tape for a paint dipped look if you want. I used a plastic shopping bag to cover the top half of the vase by running the tape around the edge.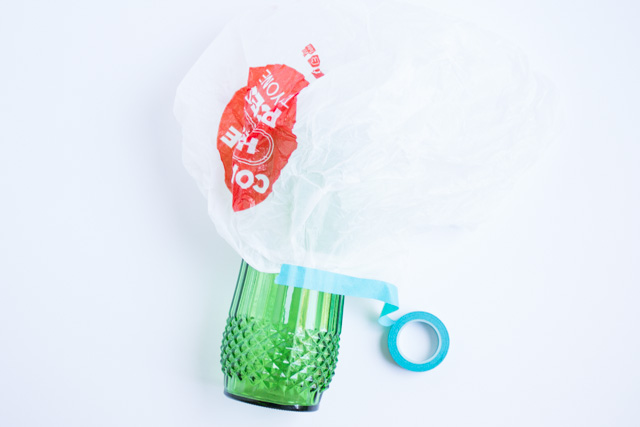 2. Press down tape to seal
Make sure the tape is flush against the vase to prevent paint from seeping underneath by running your fingernail along the edge of the tape.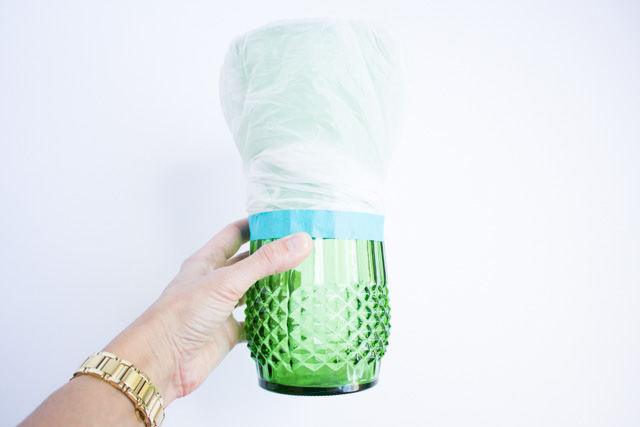 3. Cover area with spray paint
Head to the backyard and cover each vase with a couple coats of spray paint. Once dry to the touch, carefully peel off the tape! I would recommend handling these vases with care when washing. Hand wash only and minimize any scrubbing to prevent the the paint from chipping off.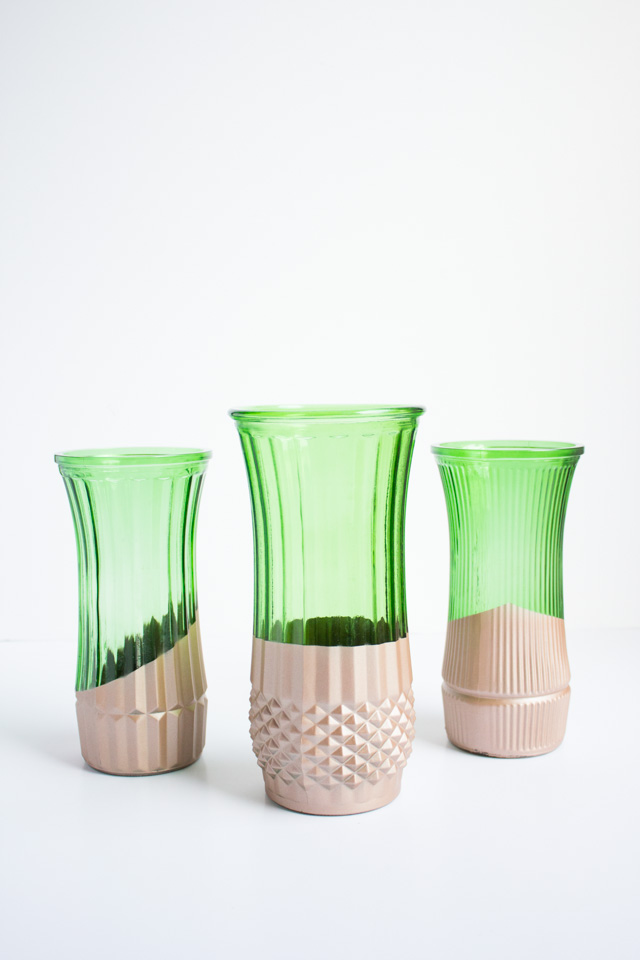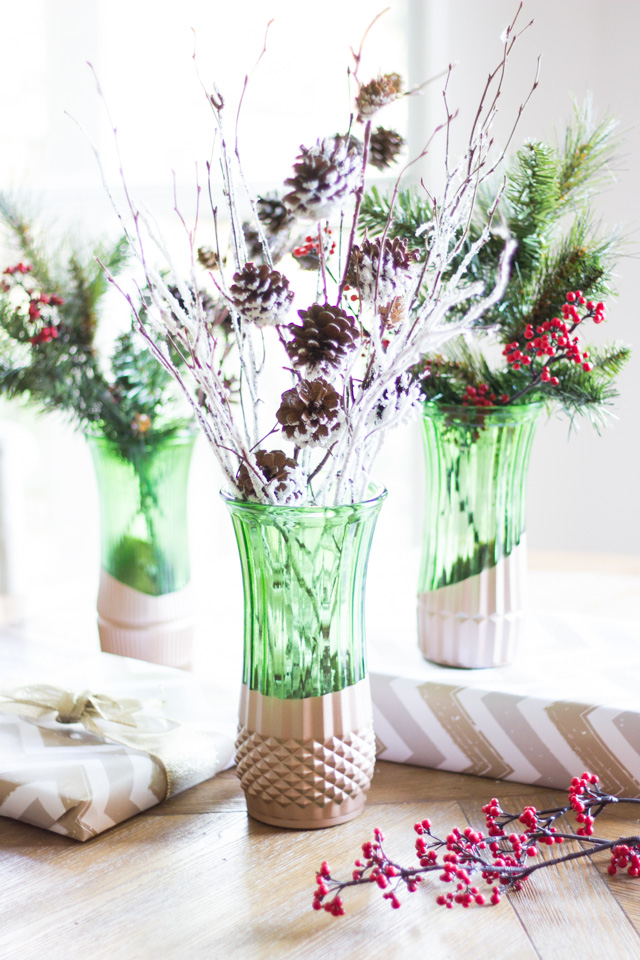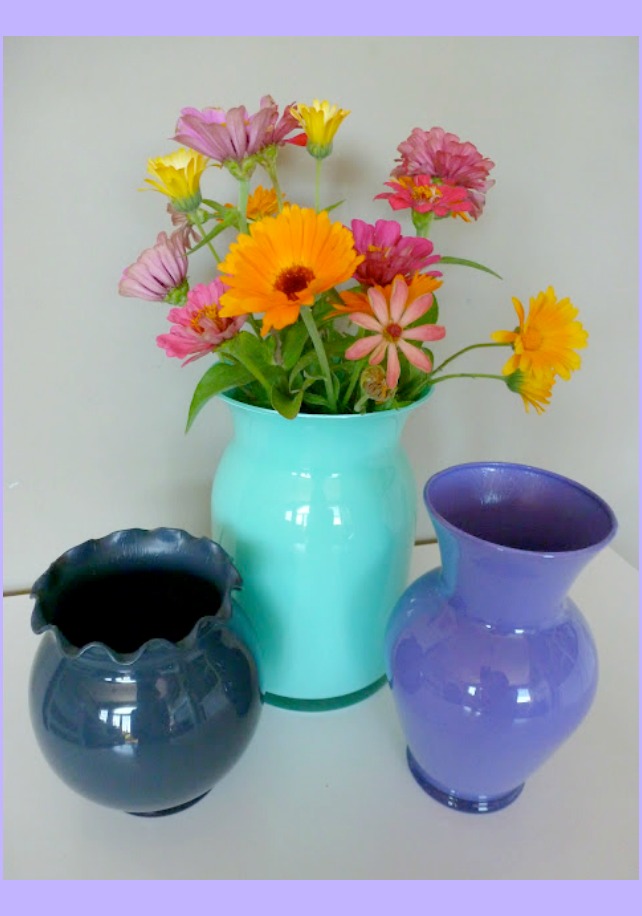 Love thrift store finds?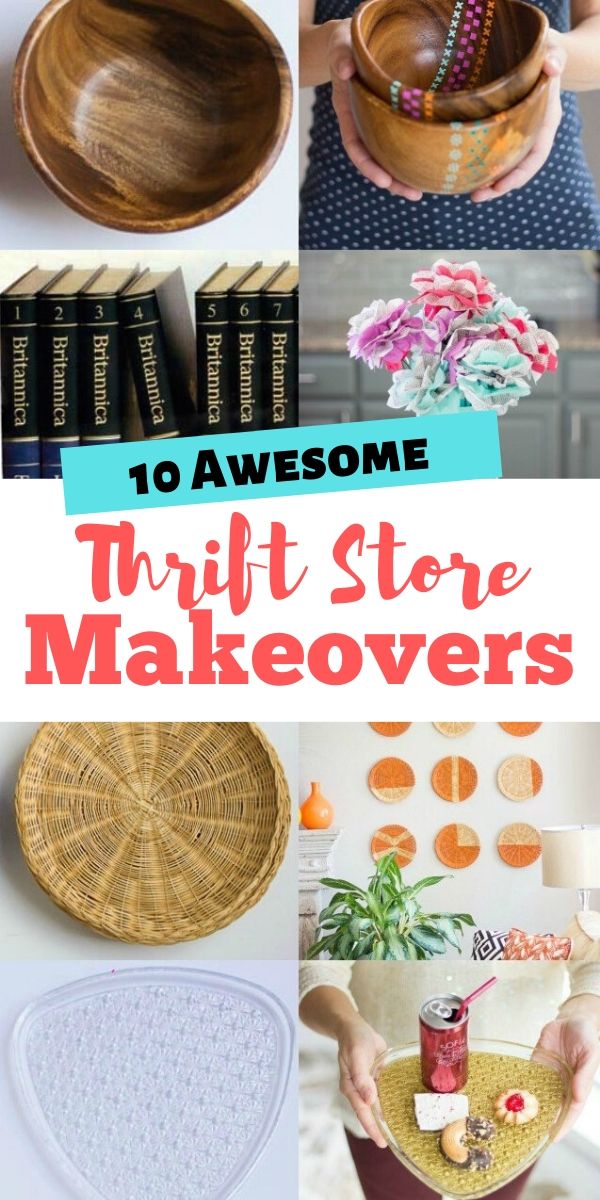 This post is written in support of the Goodwill San Antonio.