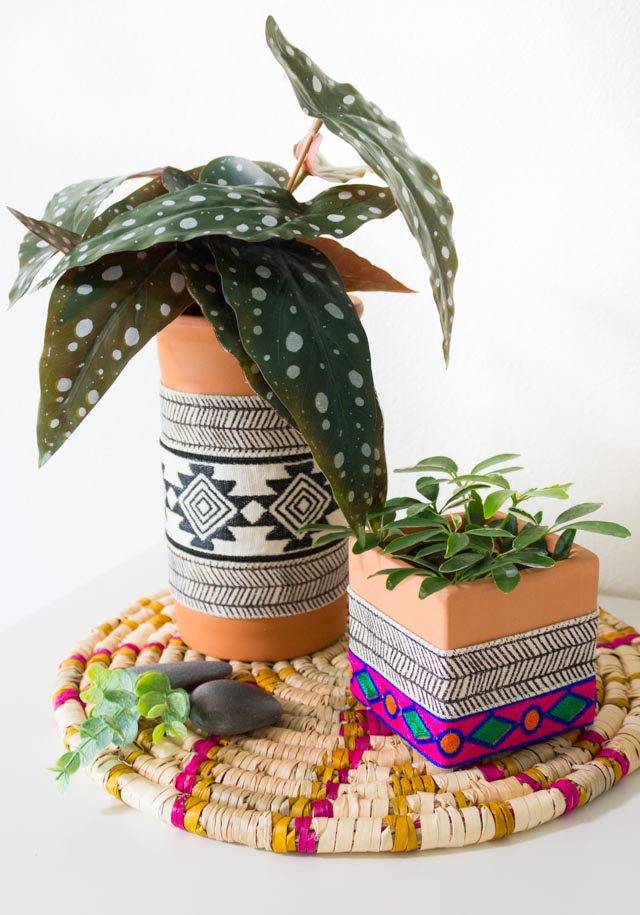 DIY Boho Vases
Want to make expensive Anthropologie looking boho vases on a budget? You can make each of these for under $10 each with a few simple supplies! These terracotta planters in modern sleek cylinders and cubes caught my eye at Hobby Lobby the other day. I thought it would be fun to give them a simple boho makeover with some colorful graphic ribbon.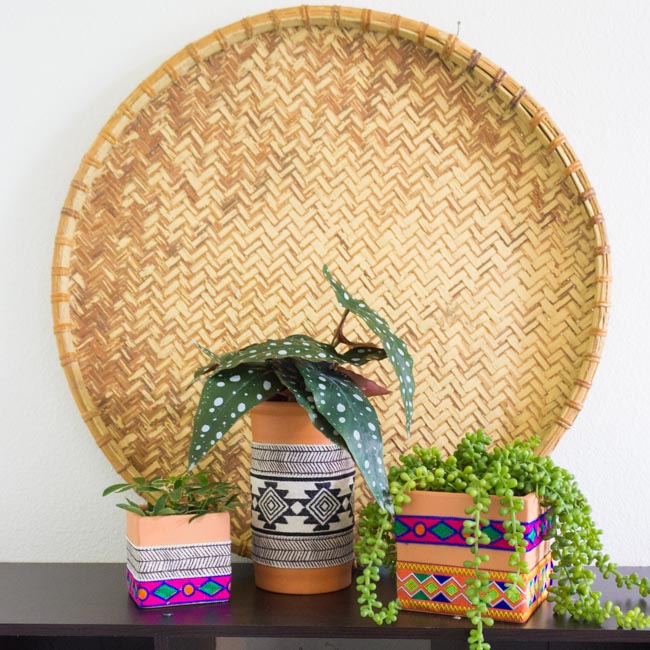 I love finding clever ways to make unique vases – here are some of my other DIY vase ideas. You can never have enough houseplants or flowers to display on the surfaces of your home! I actually filled these vases with faux houseplants. It eliminates the need to keep them watered (and alive!) and they look just as good.
This post contains affiliate links. See our full disclosure.
Supplies for DIY Boho Vases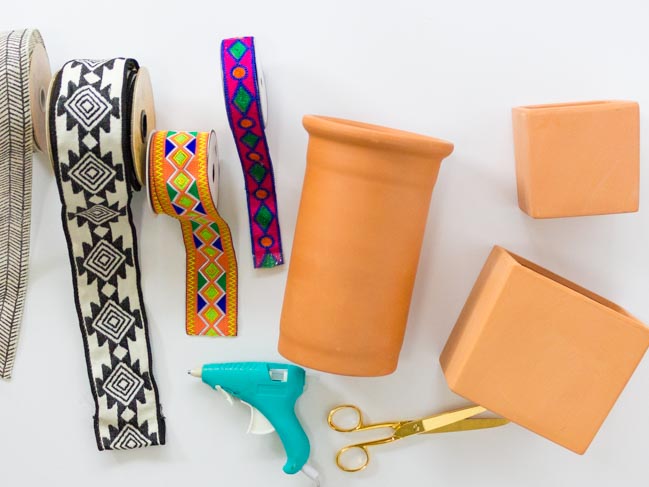 How to Make Boho Vases
1. Select your ribbons
Choose the combination of ribbons you want for each vase. I think a grouping of vases with different ribbons looks especially nice. Wrap the ribbon around the vase to determine how much you need and cut to size.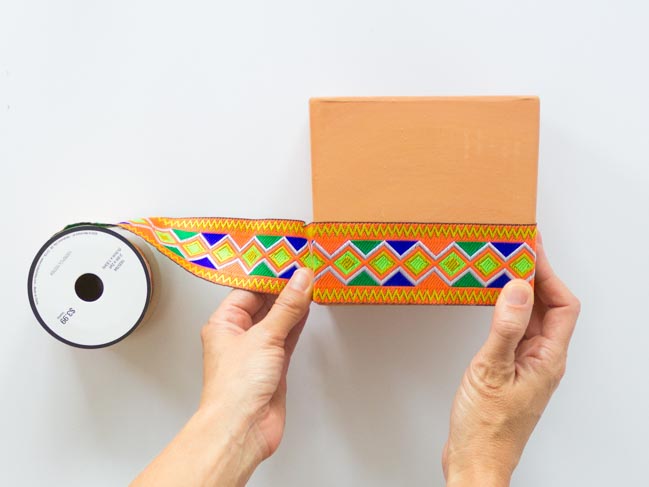 2. Attach ribbon with hot glue
Attach the ribbon to the vase by running a bead of hot glue along the top and bottom edges of the ribbon. Be careful to keep the ribbon level as you wrap it around the vase.

3. Add additional ribbons as desired
Decorate with more ribbons until you get that perfect boho look. You could even incorporate some pom-pom trim!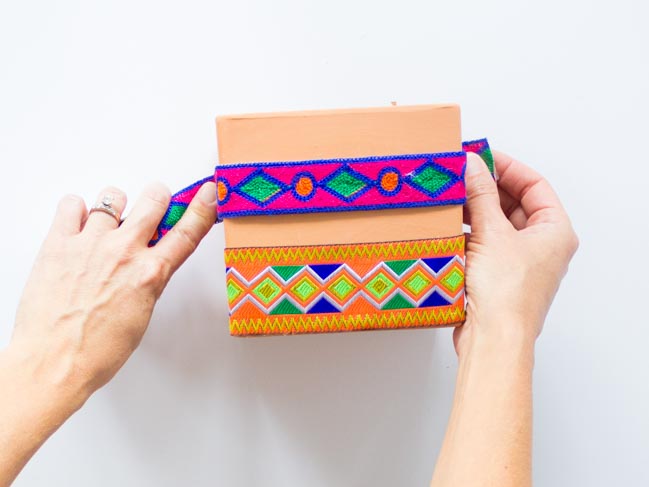 You can fill these terracotta planters with soil and a small houseplant, or a faux houseplant (the easiest option!). If you want to use these as flower vases, first put the flower arrangement in a small water-filled glass and place it inside the terracotta planter.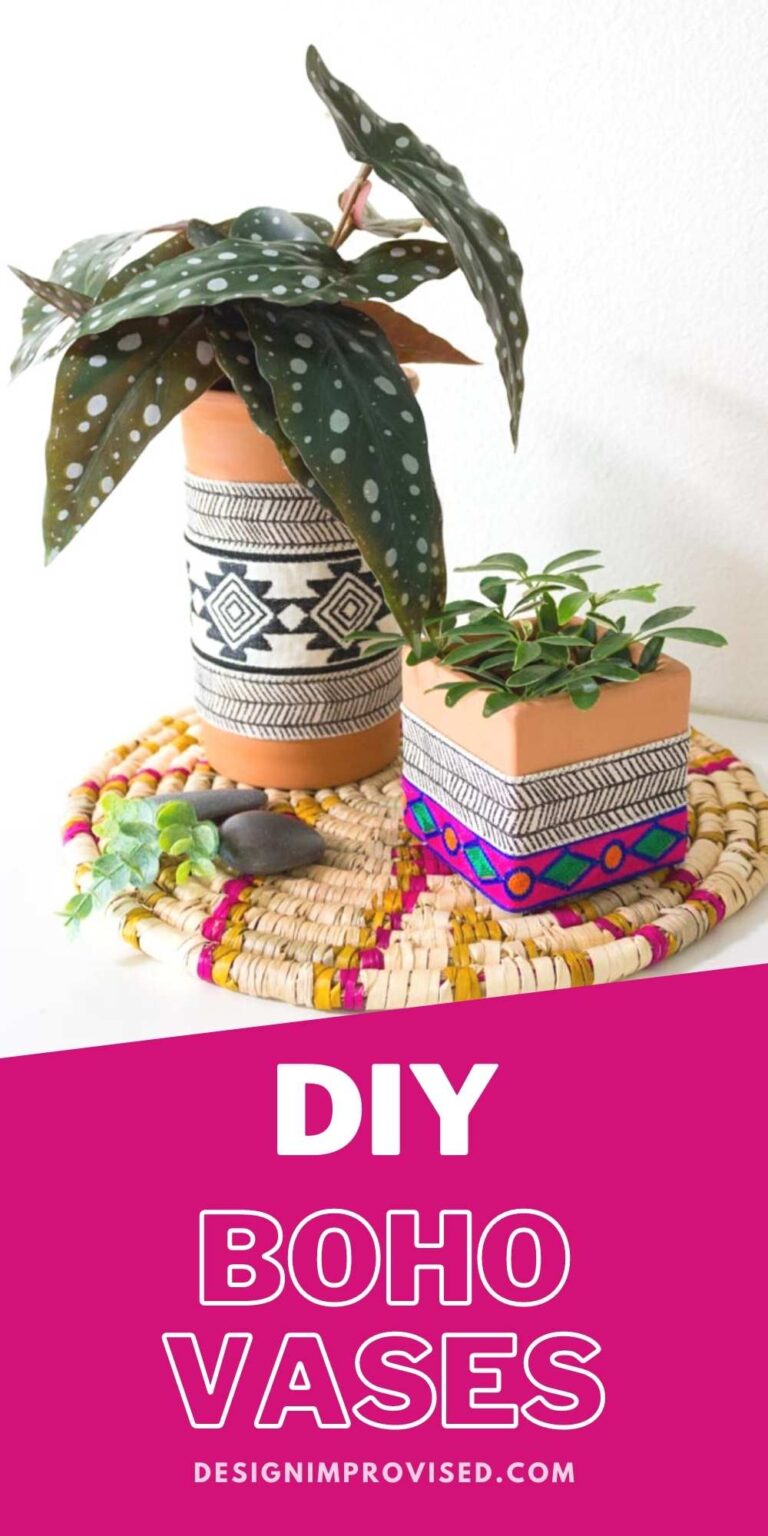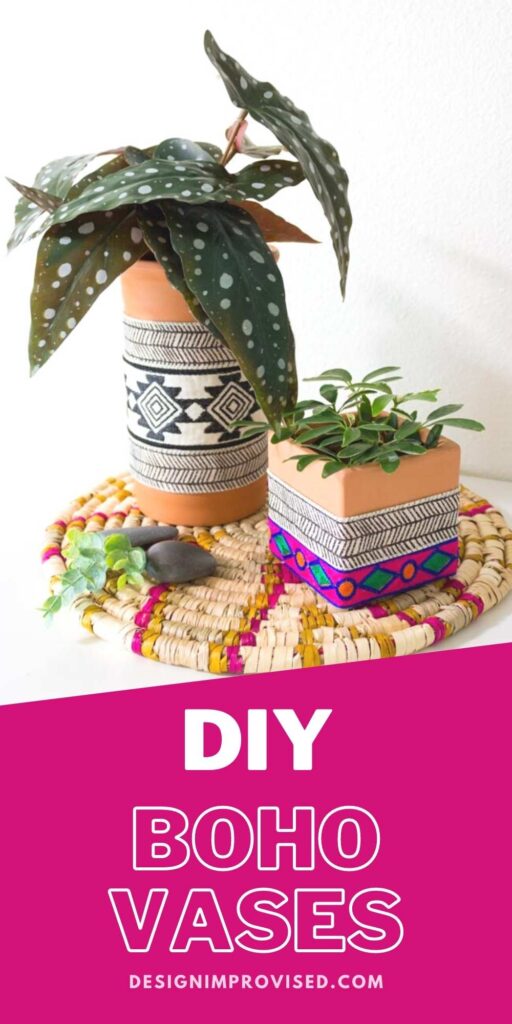 Like these boho vases?