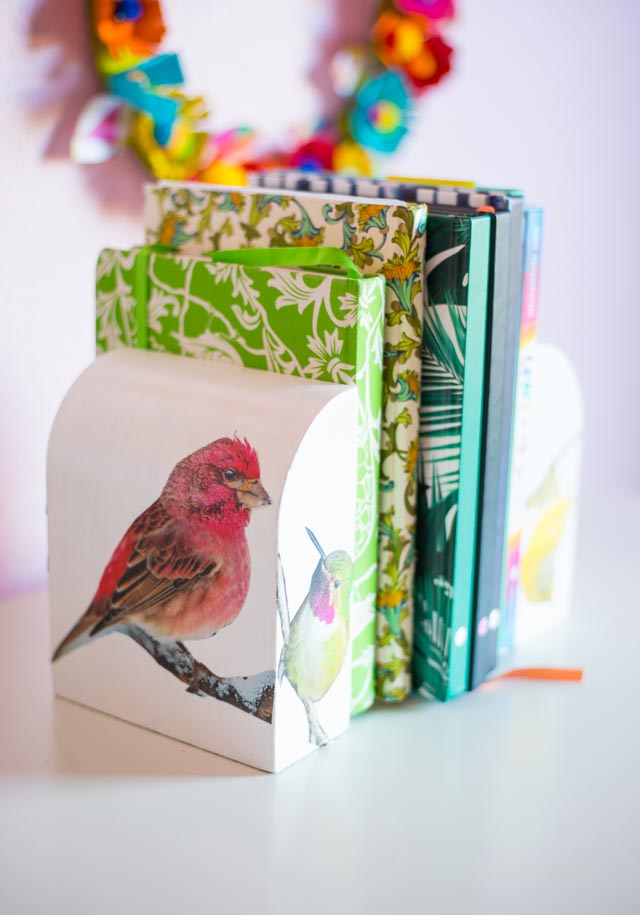 DIY Bird Bookends
I love birds. I love them so much that I subscribe to a magazine called Birds and Blooms. 😃 The same one my grandma (another bird lover!) subscribed to. It is full of beautiful images of song birds and I thought it would be fun to use them in a craft. I decided to give a whimsical update to a pair of wooden bookends that I bought at the Goodwill. Read on to see how they turned out!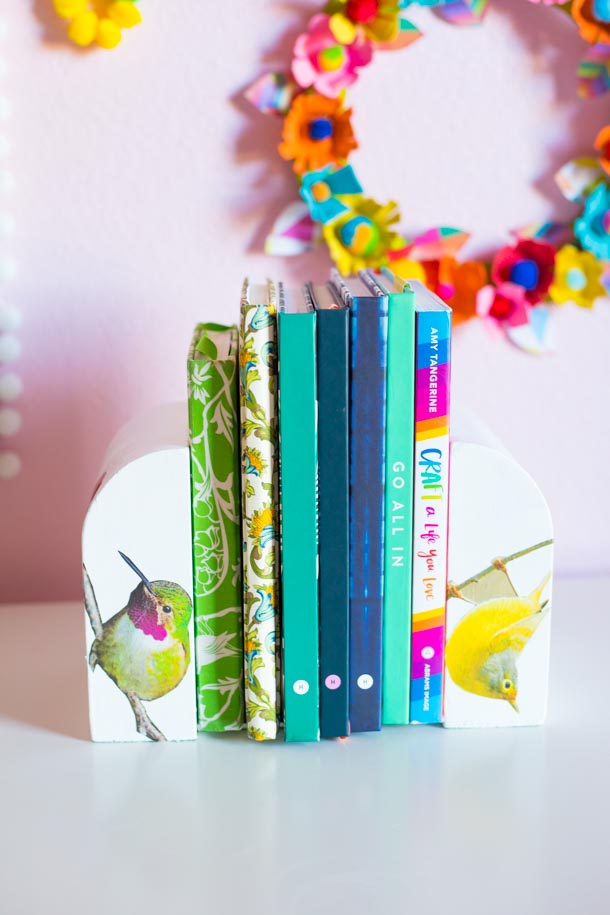 This is a fun and easy decoupage craft that uses Mod Podge to seal the birds to the bookends.
Supplies for DIY Bird Bookends
Plain wood bookends (I found mine at the thrift store. You could also make your own out of wood blocks!)
Bird images (I cut mine from my Birds and Blooms magazine!)
White acrylic paint
Mod Podge
Brush
How to Make Bird Bookends
Step 1: Paint bookends with craft paint
If you want to change the color of your bookends before adding the bird pictures, you can paint them with acrylic craft paint. I choose white paint for my bookends so that the birds would really pop!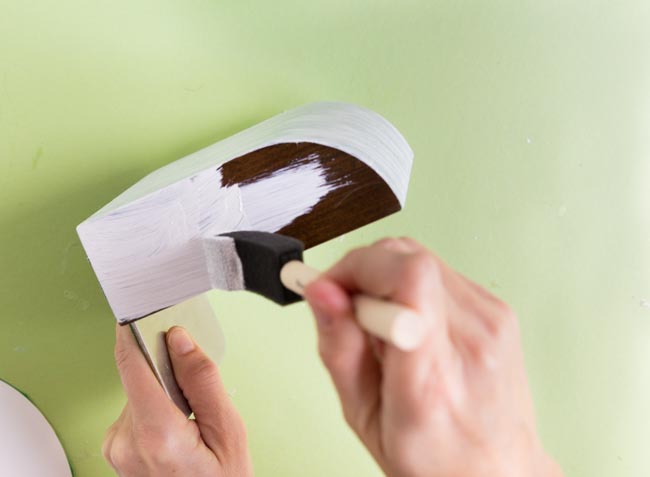 Step 2: Cut out bird images
Now for the fun part! Pick your favorite bird images to decorate your bookends. I cut out pictures from a magazine. But any bird photos or drawings would work! I cut the images as close to the birds as possible to make them look realistic.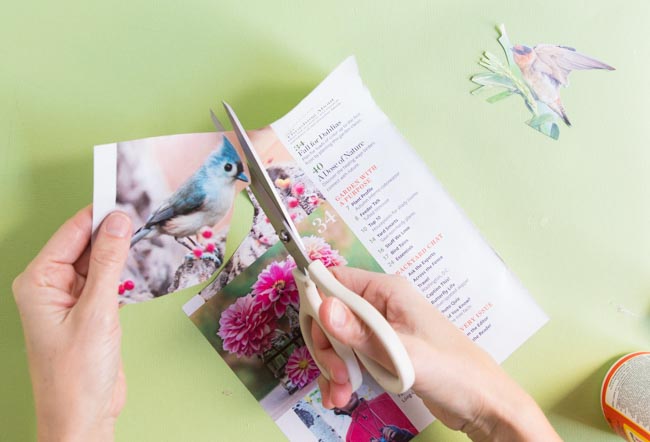 Step 3: Apply to bookends with Mod Podge
Decide the placement of your birds on the bookends. Then using a foam brush apply a thin coat of Mod Podge to the back of a bird images and smooth onto the bookend.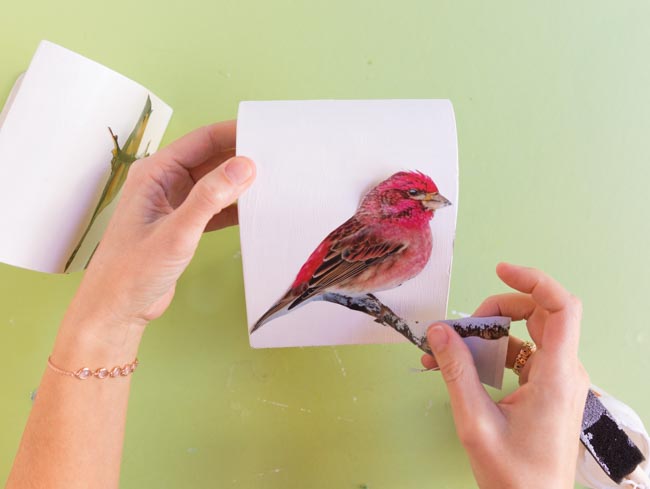 Step 4: Seal with Mod Podge
Add an even coat of Mod Podge to cover the bird image and the entire front of the bookends for a consistent finish. Let dry completely. Repeat by adding images to the sides of the bookends.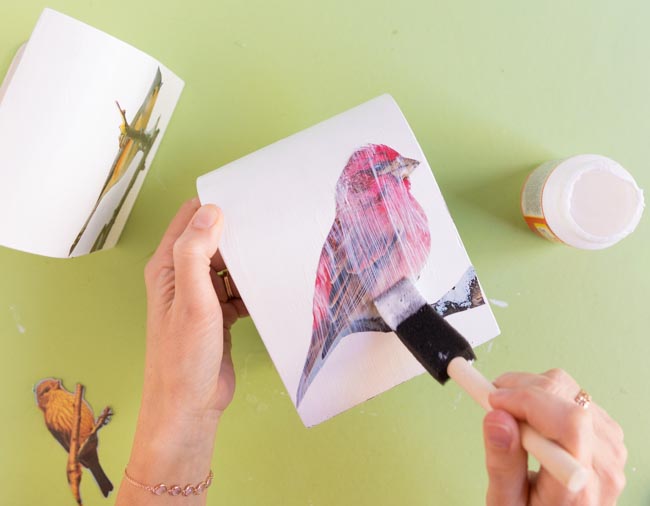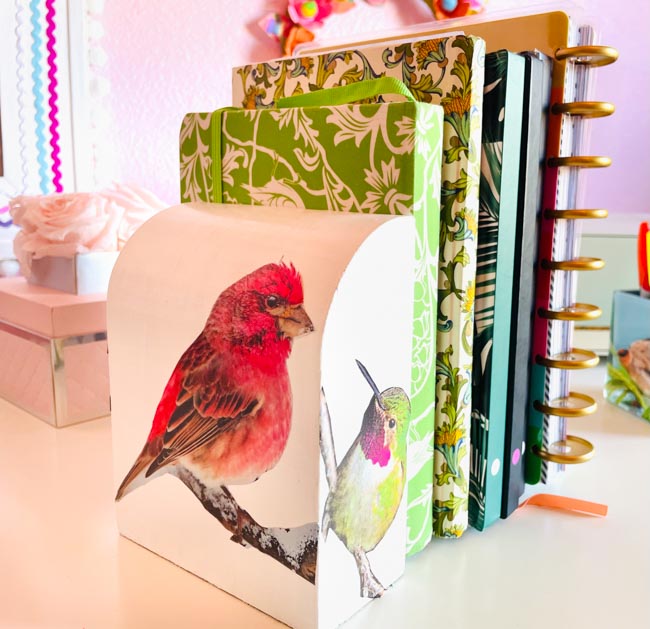 I think the birds look especially cute perched on the branches! Definitely more interesting than the previous plain wood bookends. While I used bookends, you could use this technique to update a wood tray or box!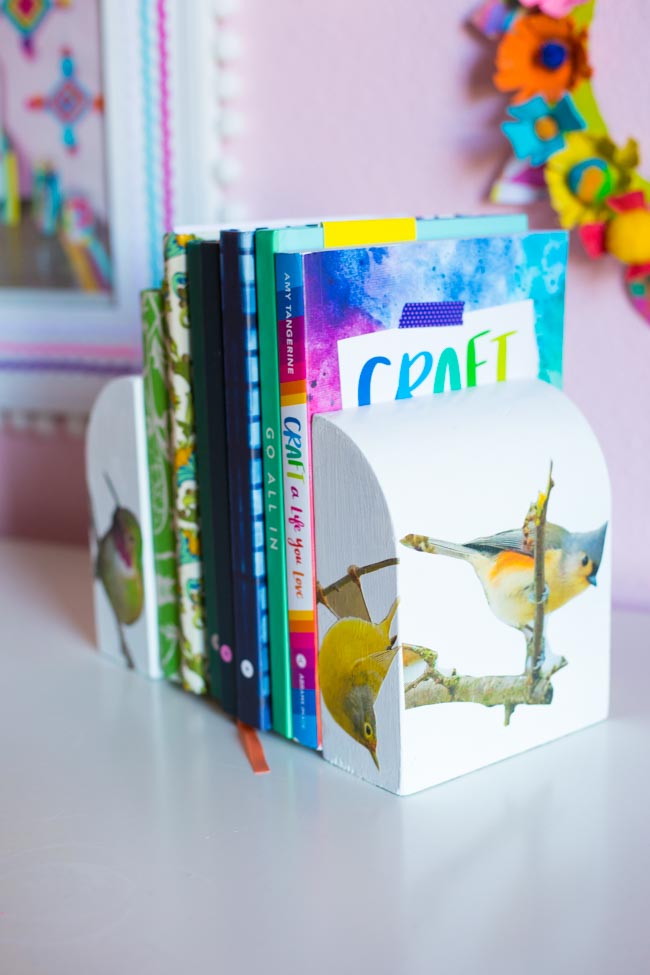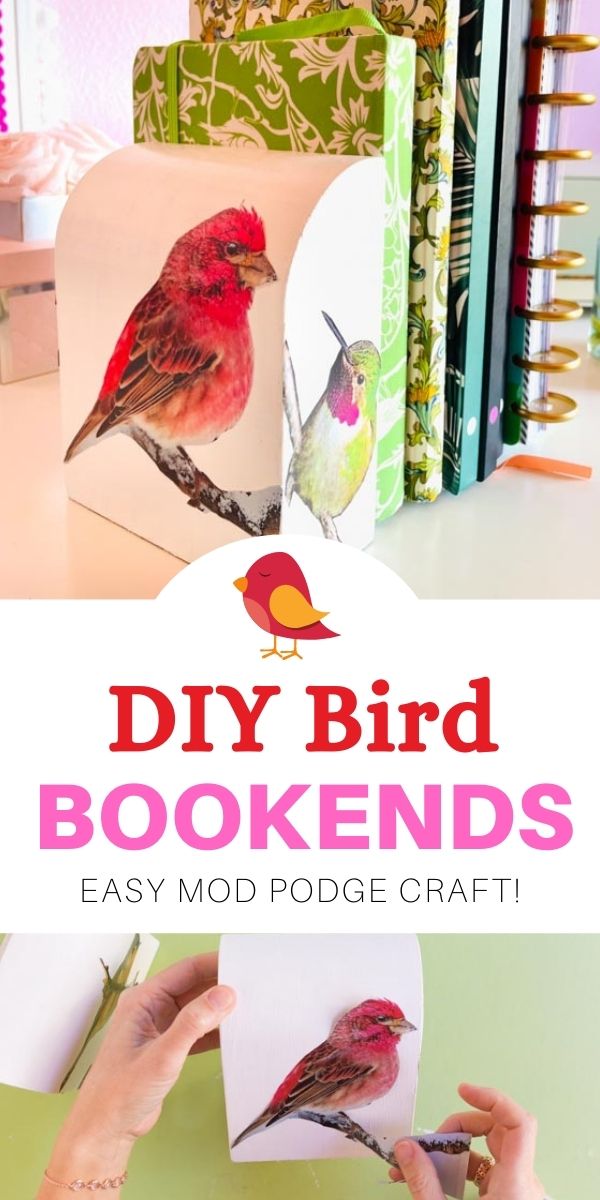 Are you a bird lover too?