Thrifty DIY: Wine Cork Vases
November 20, 2014 | FILED UNDER: Tabletop Decor, Accents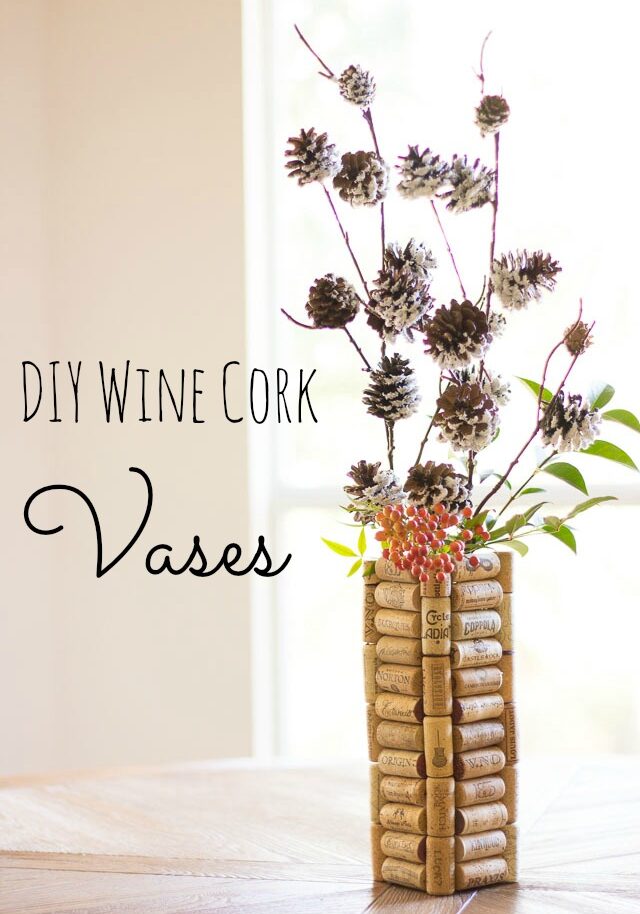 This month's Thrifty DIY is super thrifty – not only does it use florist vases found at
my local Goodwill
, but it also puts to use all those wine corks you've been saving! For about $2 (and a healthy consumption of wine) you can make these vases in time for the holidays.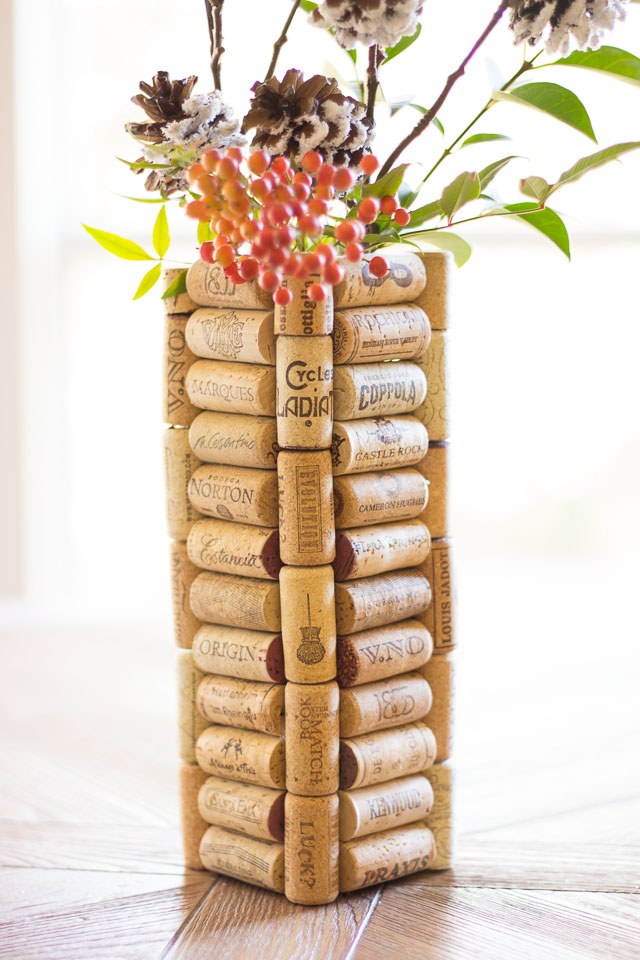 These vases can be made from any cube or rectangular shaped glass vessel. I made this tall one out of a bud vase and about 70 corks. I also made a smaller version from a square florist vase and 40 corks.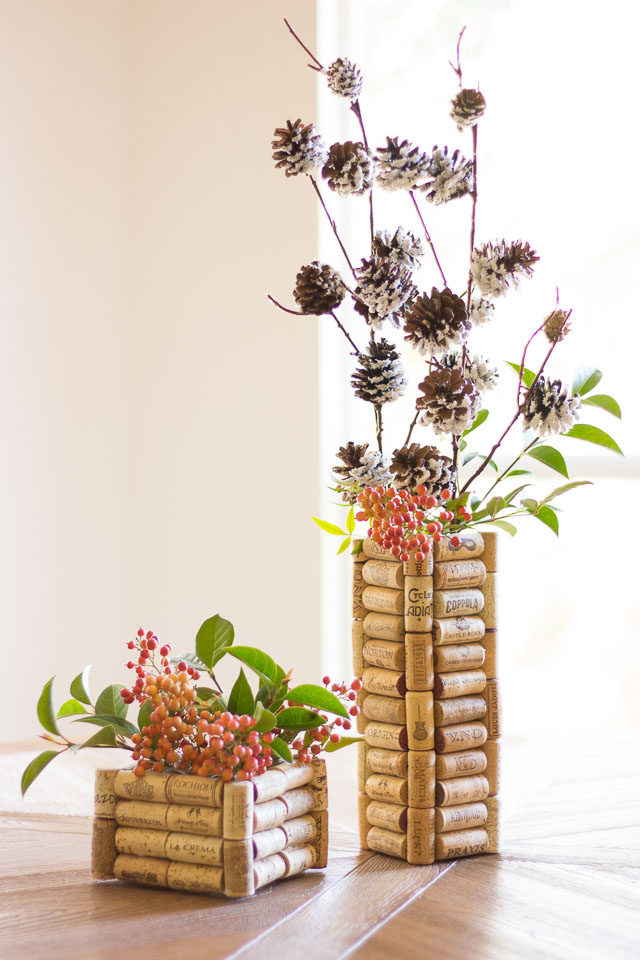 I'm always looking for a way to use my ever-growing wine cork collection, so I was excited that these were so easy to make! I think they would make for a really nice gift.
So start rounding up your corks, head to your local Goodwill for some glass vases for $1 a piece and let's get to work!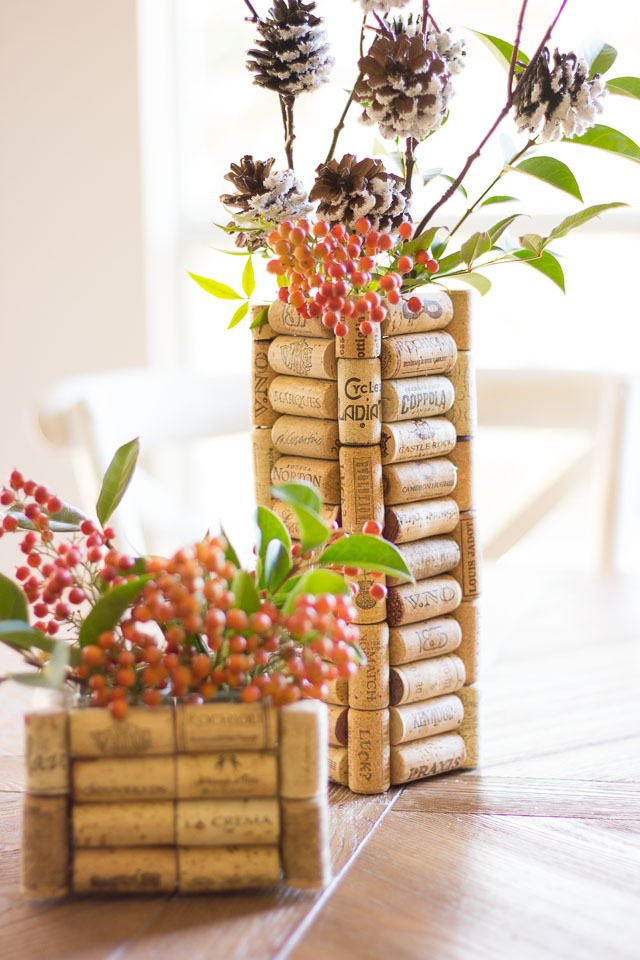 This post contains affiliate links. See my full disclosure.
Supplies for Wine Cork Vases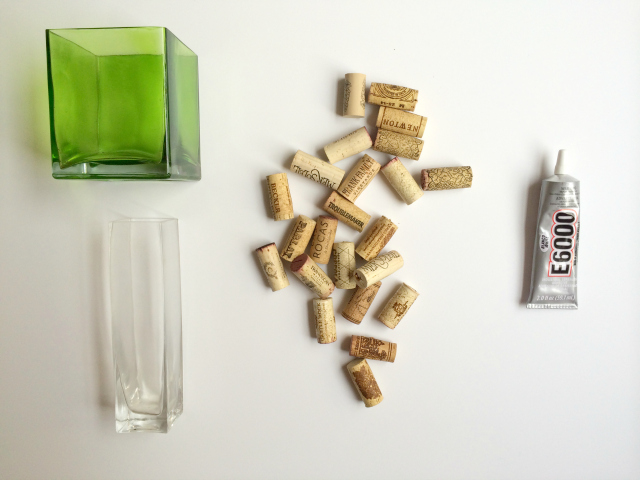 There is no shortage of glass vases at the
Goodwill
– the DIY possibilities are endless!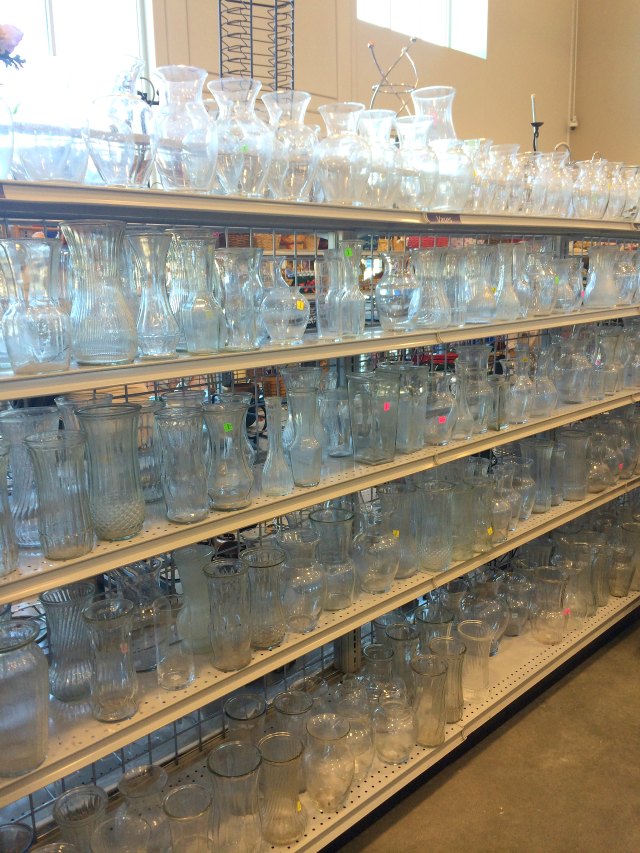 How to Make Wine Cork Vases
1. You'll want to look for
corks
of similar lengths to make the
vase
look best. Start by laying them out on one side of your vase until you find a mix that looks relatively uniform in size. This particular square vase fit two columns of corks perfectly. Depending on the width of your vase, you may have to trim some corks with a knife.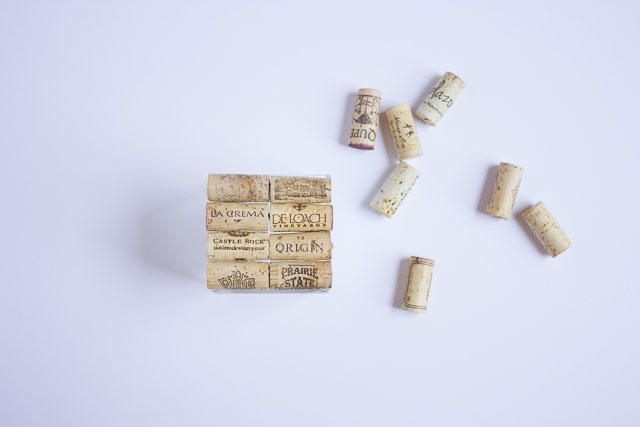 2. Start gluing the corks on one side of the vase by adding a good dab of glue (but not too much that it oozes out!) to the back side of the cork. Hold in place for a few seconds before moving on to the next cork. You can move the corks around slightly so that they are evenly positioned on the vase and all flush together while the glue is still wet. Let one side dry completely before moving on to the next side.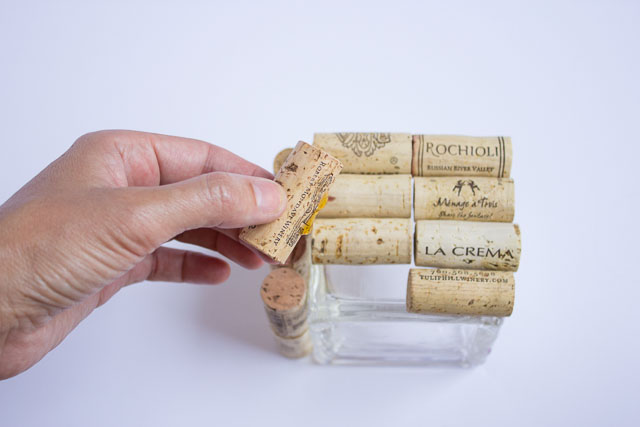 3. Finish the vase by gluing corks vertically down the side. I saved my thicker corks for the sides. You'll find that there are some corks that are wider around and slightly shorter than others. These are the ones that work great for the sides! I cut a cork in half and added it to the top of each side to fit the vase properly.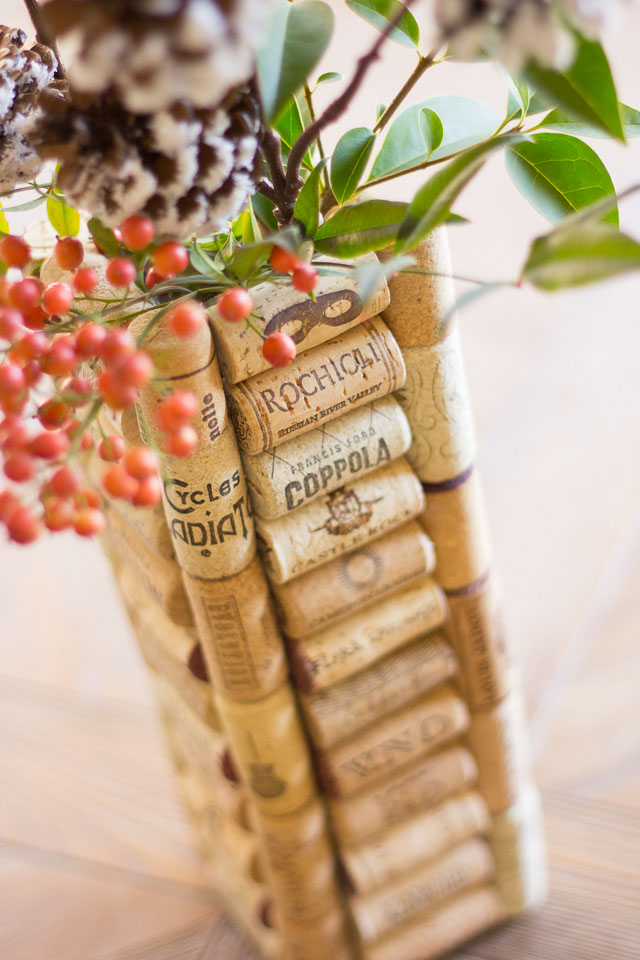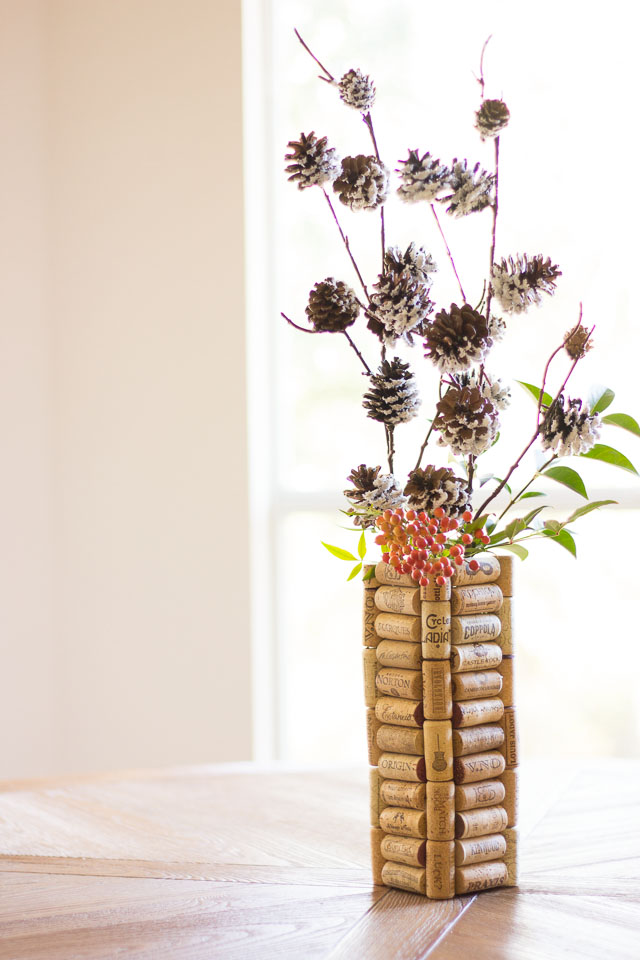 Like this thrifty craft project? Then don't miss these other fun thrift store makeovers – all using items found at my local Goodwill!
This post was written in support of the Goodwill San Antonio. All content and opinions are my own.