DIY Mason Jar Christmas Vases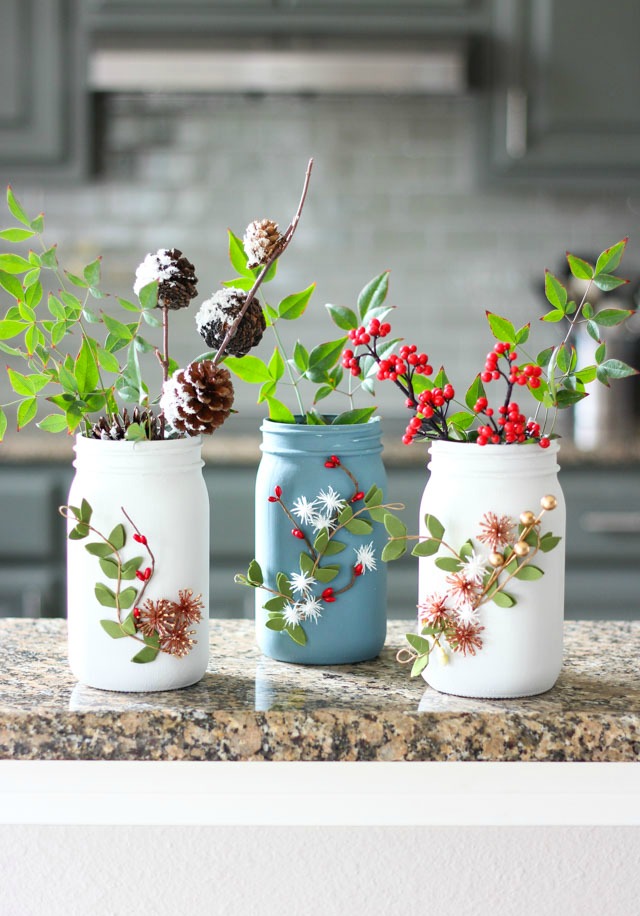 DIY Mason Jar Christmas Vases
This post is in partnership with Newell Brands, makers of Ball® Fresh Preserving Products.
I have the easiest and prettiest DIY mason jar Christmas vase idea for you! When the folks at Newell Brands, makers of Ball® Fresh Preserving Products asked if I wanted to participate in a gift exchange incorporating their jars, I couldn't resist. The possibilities for mason jar crafts are endless and I welcomed the opportunity to push my creativity to create a one-of-a-kind gift. These DIY winter floral vases are what I came up with, and I must admit, I'm in love!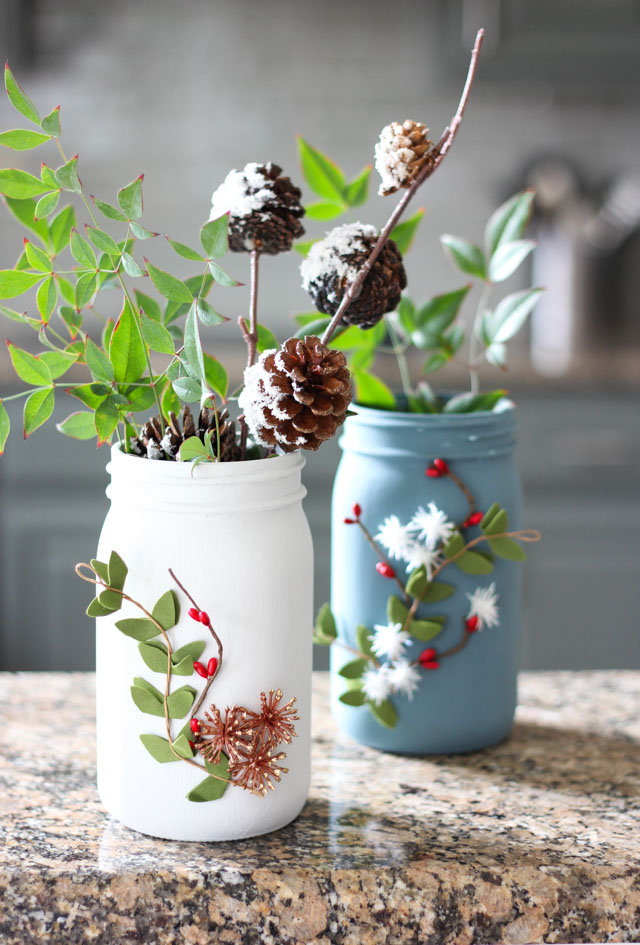 I bet if you're reading this blog post, you're a craft lover who has made at least one mason jar craft. Transforming these simple canning jars that have been around for 130 years into awesome pieces of home decor has been a huge trend recently. I've painted the inside of the jars before to use them as vases, but this time I used chalk paint on the outside and glued on some pretty faux winter foliage from the craft store.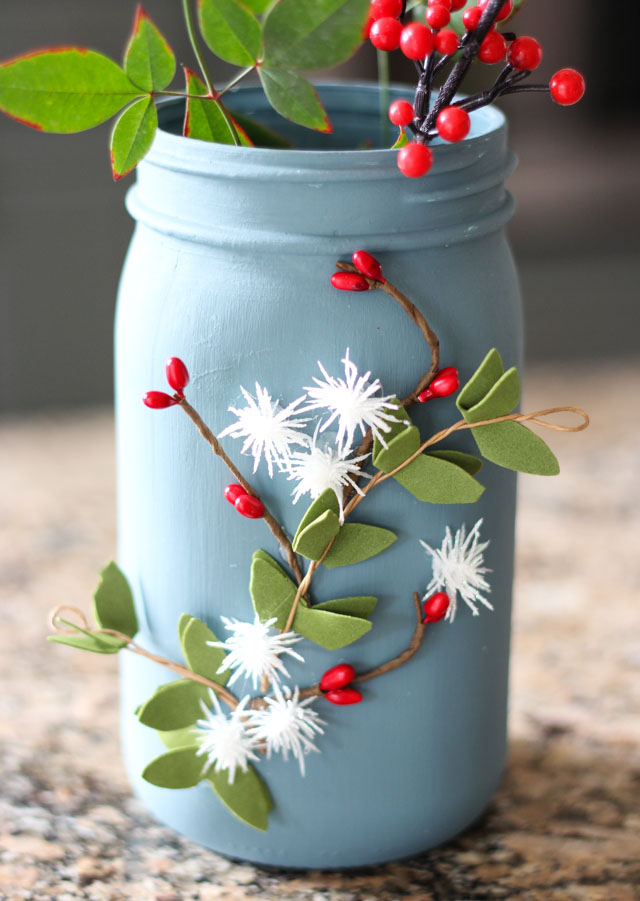 Adding the flowers to the outside is an unexpected touch and I think the added textural element makes them so chic.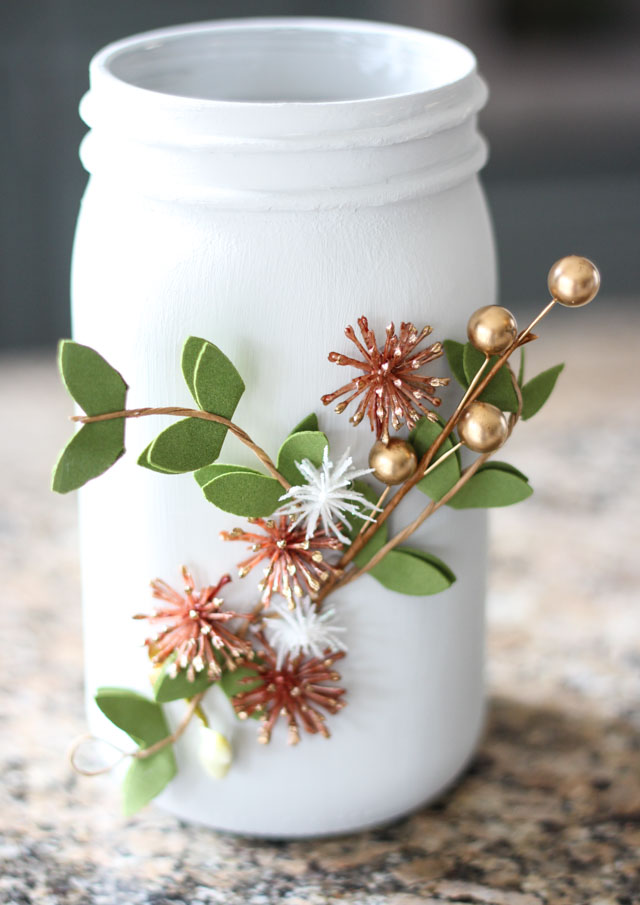 Want to make your own Ball® jar winter vases? Here's how!
Supplies for Mason Jar Christmas Mason Vases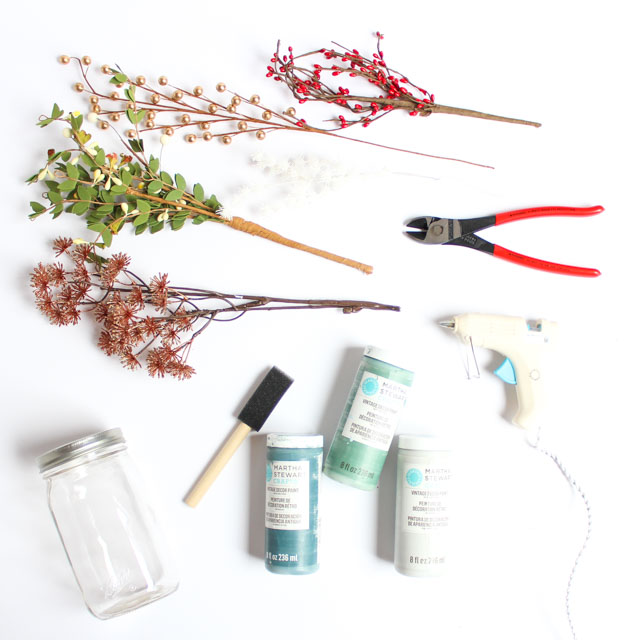 How to Make a Mason Jar Christmas Vase
Step 1. Paint with chalk paint
Paint the outside of the jar with 2-3 coats of chalk paint, letting dry between coats.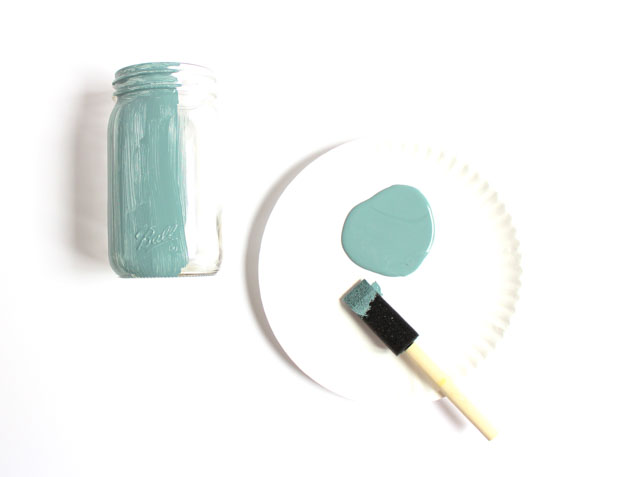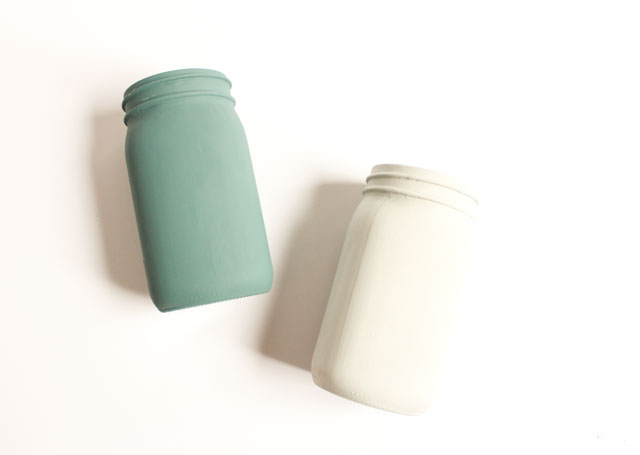 Step 2: Clip greenery from stems
If your faux greenery or blooms came in bunches, clip them from their stems using wire cutters.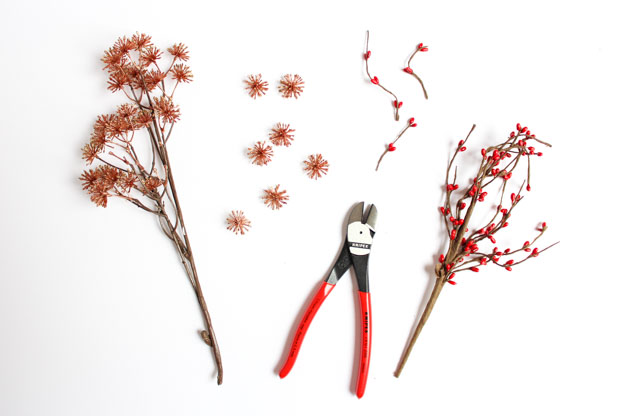 Step 3: Glue greenery to jar
Add small pieces of greenery and flowers to the front of the jar with hot glue. Get creative in how you arrange them!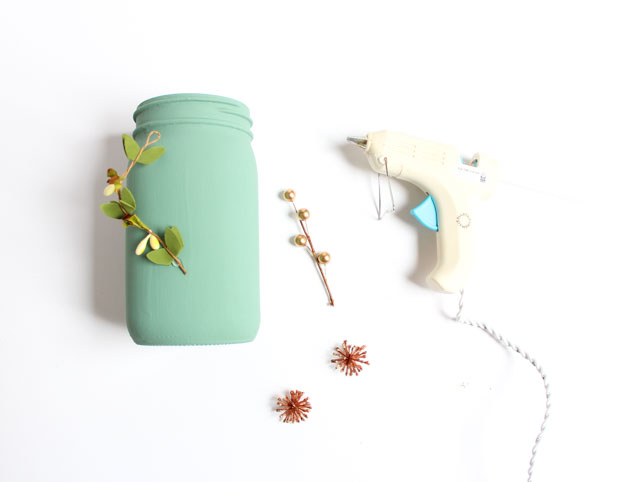 Step 4: Finish with sealant
Finish with a coat of spray sealant to protect the paint if you like. Repeat to create a variety of jars to display as a vignette or give as gifts.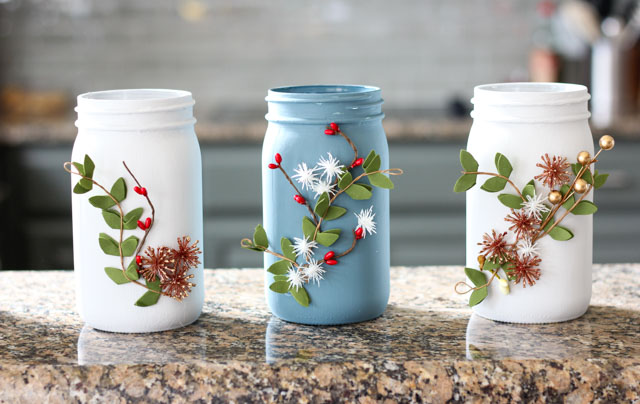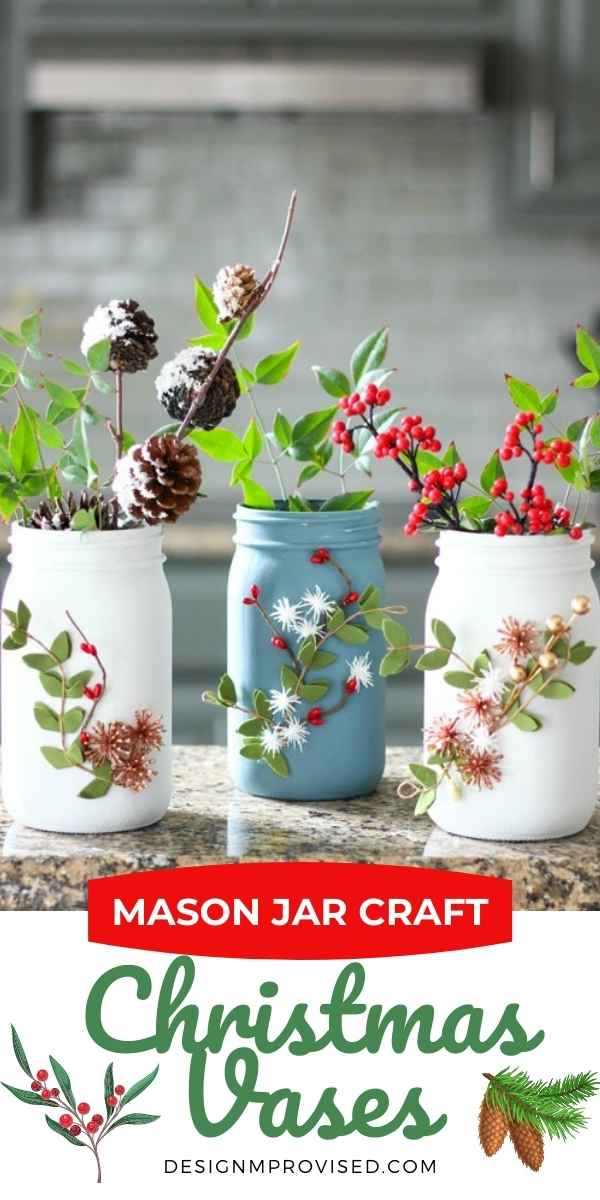 Like these mason jar Christmas vases idea?