Late Summer in the Rooftop Container Garden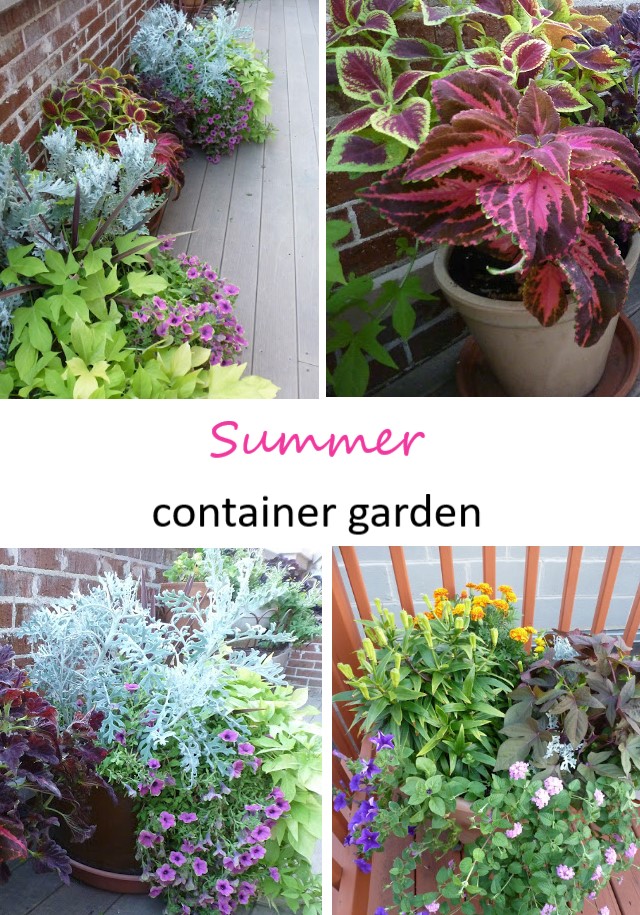 My rooftop garden is at its late summer peak. Plants are overflowing their pots (thank you Miracle Grow!) and flowers are having their last hurrah. The garden has changed a bit from my the primarily orange and yellow palette of early summer. As is often the case, I have dug out plants from one pot and moved them to another over the course of the summer if they were getting crowded out by another plant or I wanted to play around with different color combinations. Being able to switch around plants as they grow to create new arrangements is one of my favorite parts about container gardening. It is evolving all summer!
Here is our front balcony lined with plants: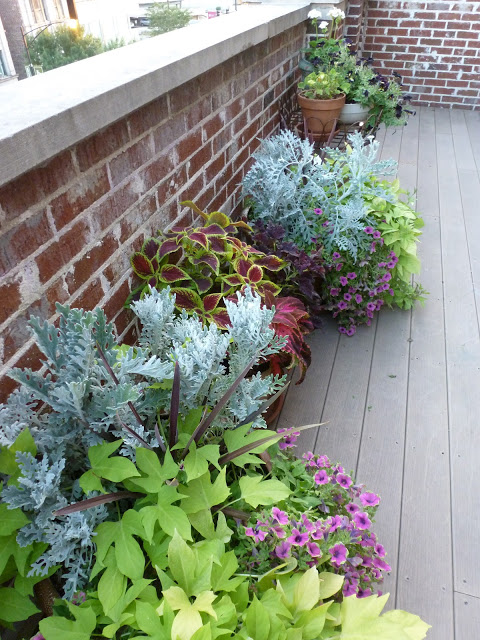 I just love the bright colors of coleus (on the left):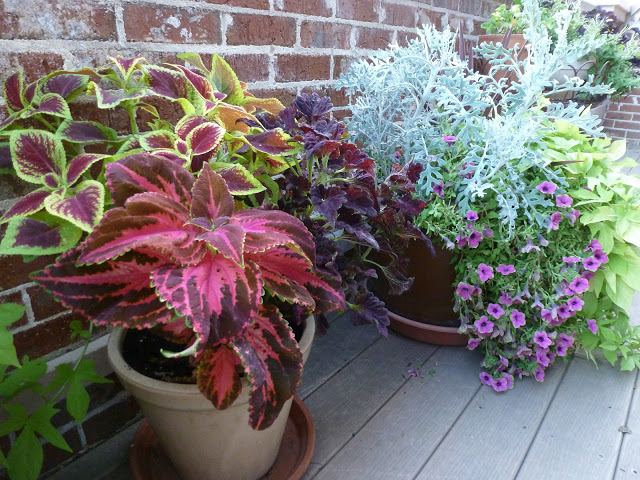 It's the first time I planted this tall taro plant in pots and it did fantastic in full sun with little care: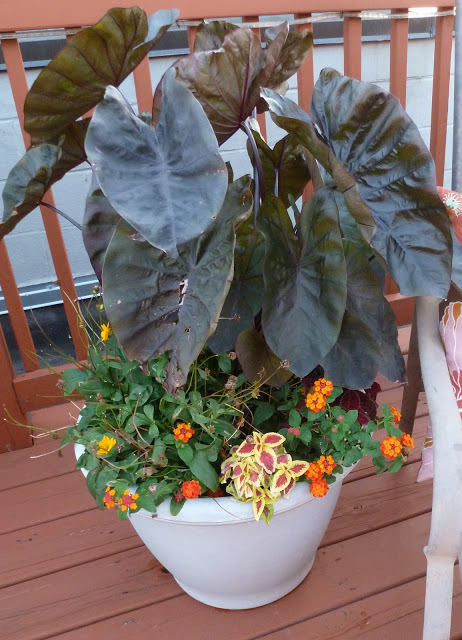 The big green sedum plant (on the left) has come back for the past 4 years and just keeps getting bigger and bigger each summer: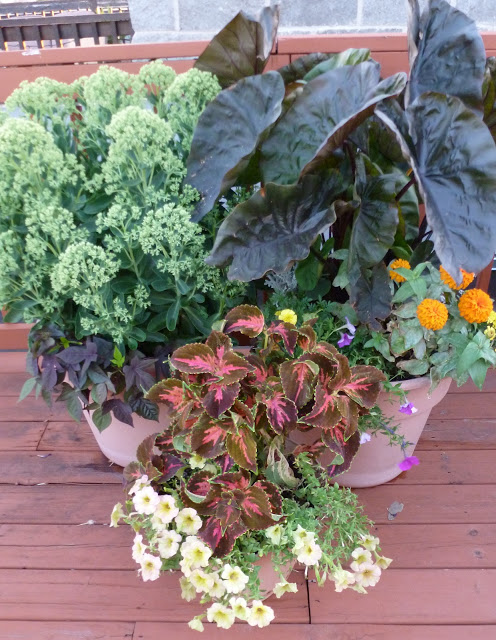 This catnip (on the left) has pretty lavender like flowers and grows like a weed. It comes back every year and bees love it: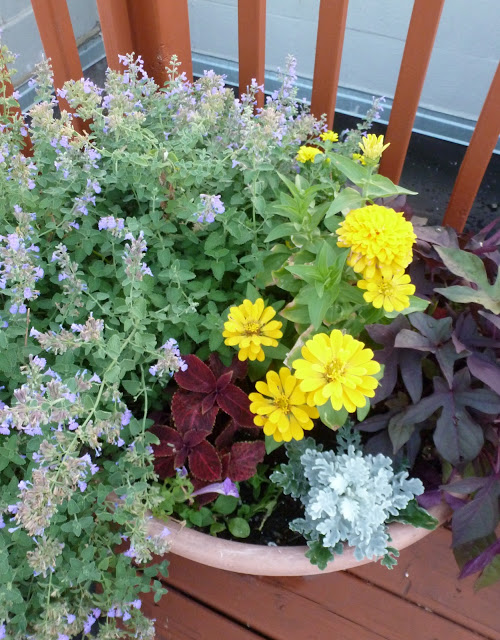 The orange irises are no longer blooming but some purple lantana, petunias, and orange merigolds have taken over: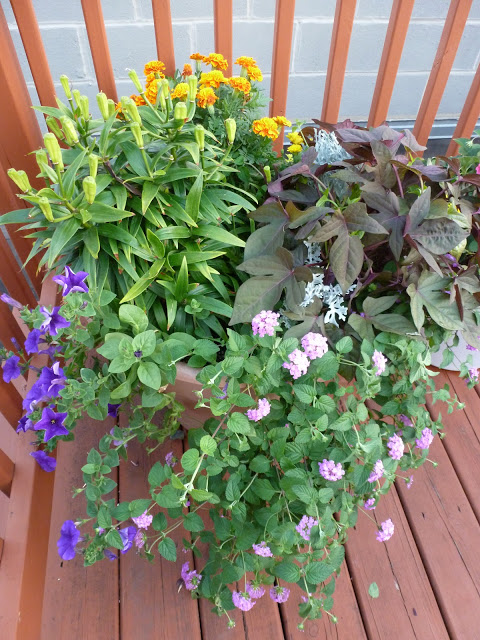 Stella's first foray into to gardening was a huge success – she planted these beautiful zinnias from seed. I think she may have a greener thumb than her mommy! These make great cut flowers and stay pretty in a vase for a couple of weeks: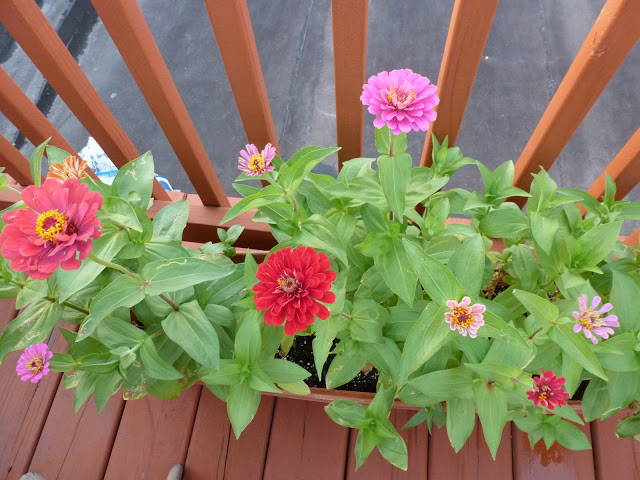 Check out my rooftop garden from
last summer
to see how it has evolved.