10 Awesome Thrift Store Makeovers for Under $20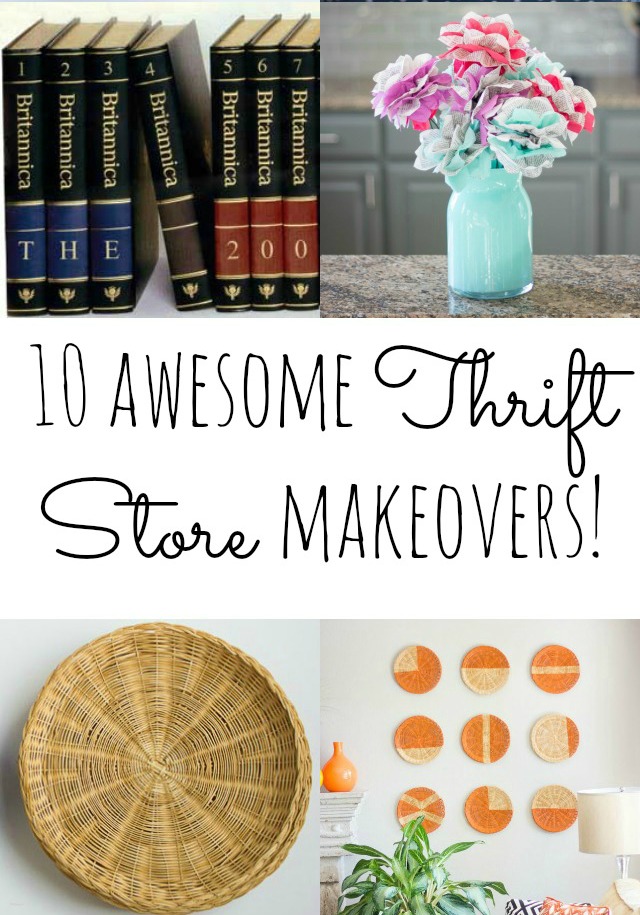 Today I'm rounding up some of my favorite thrift store makeovers – all for under $20! I've been blogging for the Goodwill for nearly a year now, and my monthly "Thrifty DIY" posts where I take a common thrift store item and give it a modern makeover, are among some of my favorite posts (and yours too!).
For my top 10 list I chose items that your local thrift store is guaranteed to have on a regular basis – straw baskets, vintage glassware, and old books, among others. Here's how you can give them a new life and turn them into colorful and chic home decor!
My 10 Favorite Thrift Store Makeovers
Colorful yarn and a darning needle can give plain baskets a modern new look. I especially love using variegated yarn for this!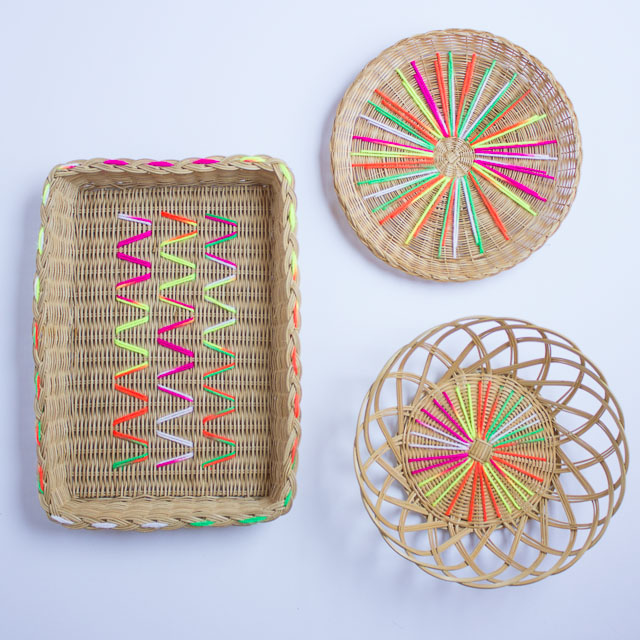 Wood bowls are a common thrift store find, and they look especially modern with a stenciled design on the outside. Use these as pretty containers to corral your desktop supplies!
You're bound to find a stray volume of an encyclopedia lingering on the shelves of your local thrift store. Save it from gathering dust and turn its pages into beautiful flowers instead!
You can often find cork boards for a fraction of the price of a new one at the thrift store. A pretty stencil gives them an entirely fresh and new look!
You'll often see sets of these vintage appetizer dishes for a few dollars. Give them a modern day entertaining spin by painting the bottom with metallic craft paint.
Old trays get a new look with some fun words and bright colored paint!
Remember these rattan paper plate holders from the 80s? They make for awesome modern art when spray painted with geometric designs and grouped together on a wall!
Use a small paint brush to add color to woven sections of the tote. Finish with pom-poms!
So easy, and so practical! Just give it a coat of metallic spray paint for a fresh look.
Never buy a new basket! Head to the thrift store for one a fraction of the cost! The addition of faux flowers and ribbon make this a gorgeous Easter basket.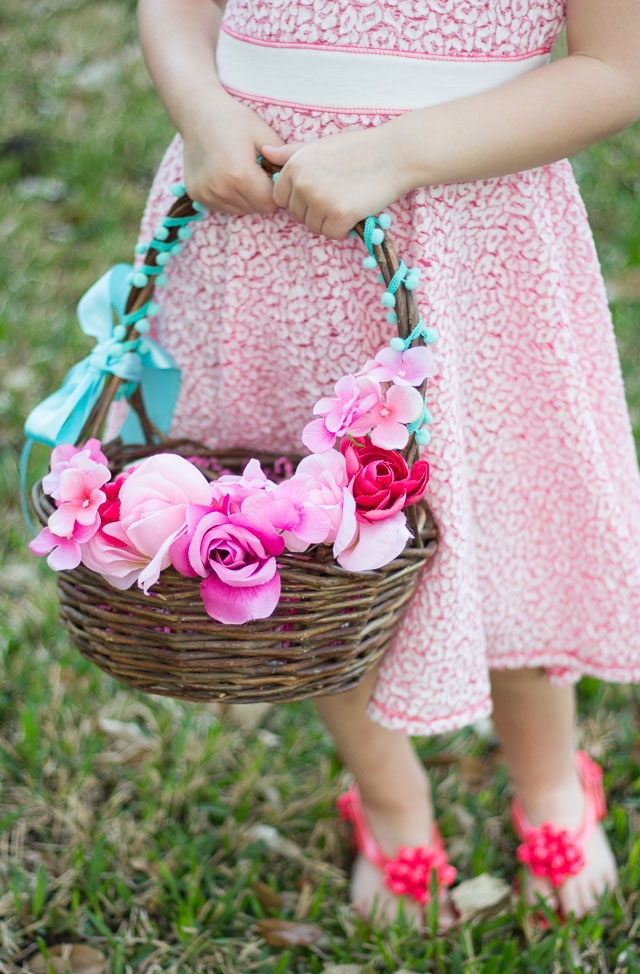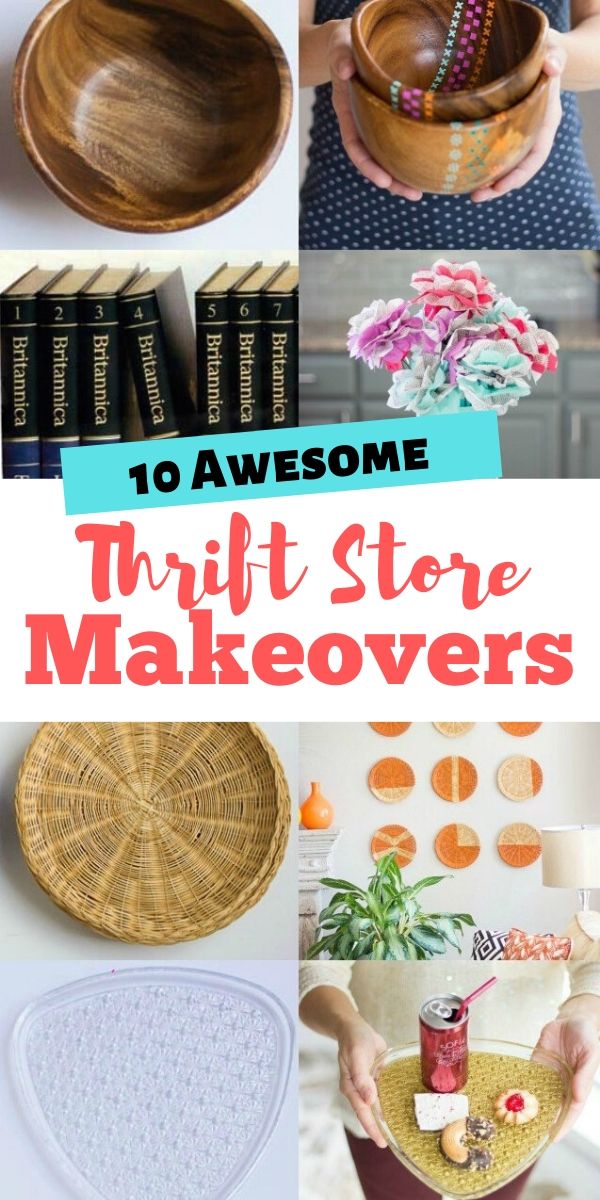 This post is written in support of Goodwill San Antonio. All content and opinions are my own.