Personalized Picture Frames
November 08, 2012 | FILED UNDER: Uncategorized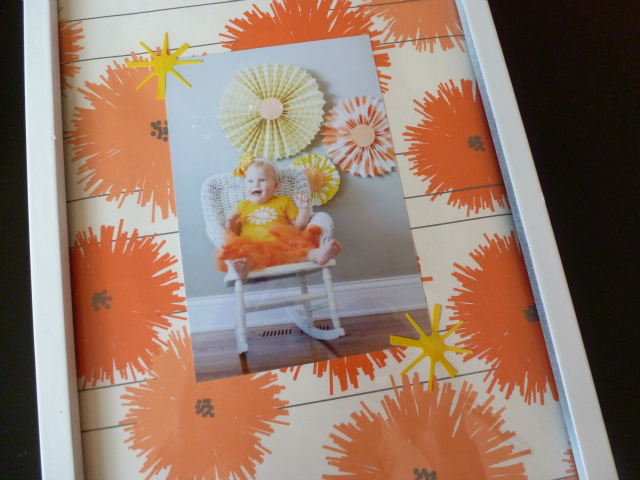 These personalized picture frames are an easy way to capture the special moment from your child's birthday party or the holidays coming up!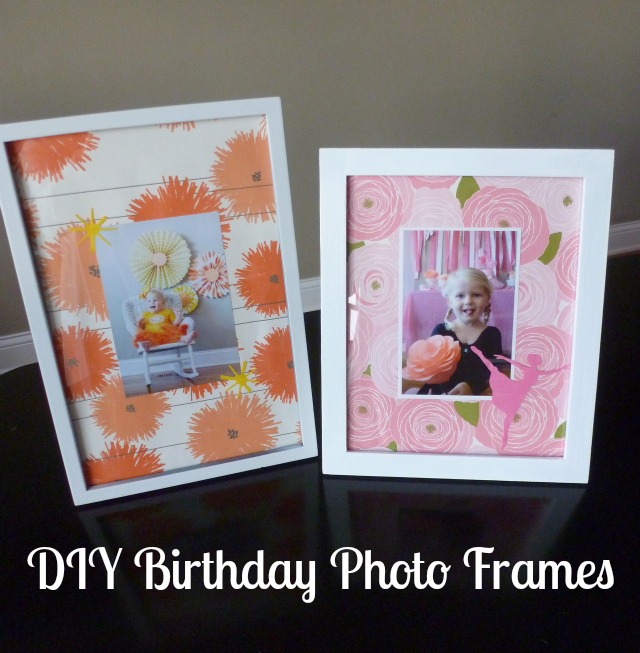 Just pick a favorite photo and save a couple momentos from the day to add to the frame – I used some of the pretty paper from the
pinwheels
at Hazel's
sunshine party
, and some of the rose paper from Stella's
ballerina party
invitations as the mat on the frame. I also kept a couple pieces of confetti from each party to add to the frame as well.
You could save a piece of wrapping paper from a favorite present, the birthday party invitation, the decorations, etc. The options are endless, as long as they are flat! You could also buy a deeper
shadow box frame
if you had some thicker momentos you wanted to include.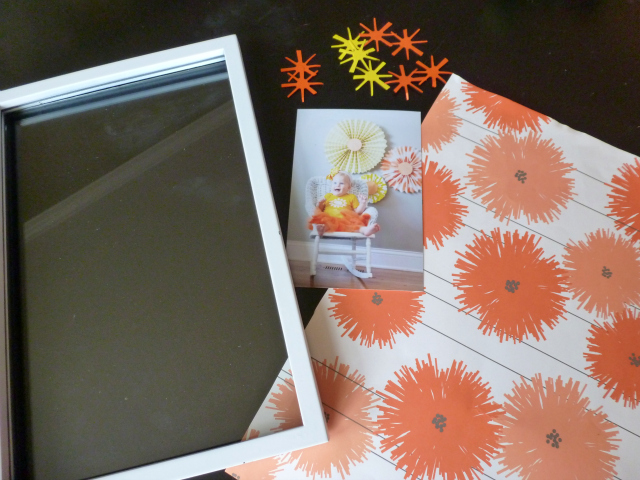 The process is simple. I just traced around the glass and cut out the paper: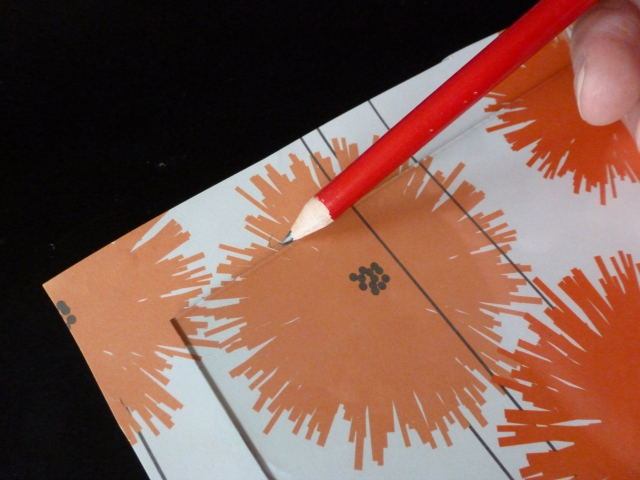 Then I used double-sided tape to affix the photo in the middle of the paper.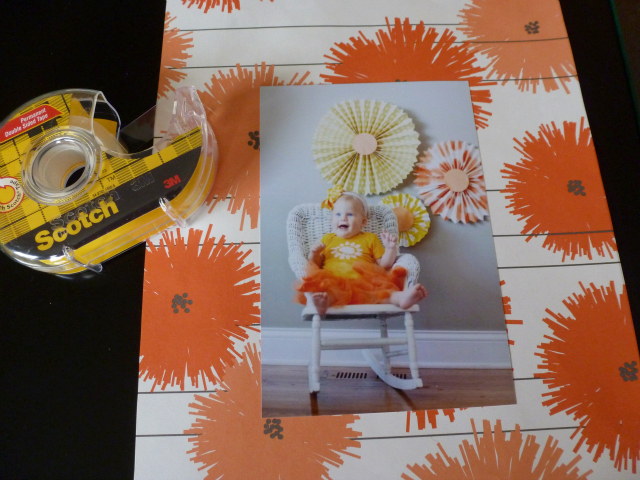 I glued on a couple pieces of sunshine confetti for a final touch!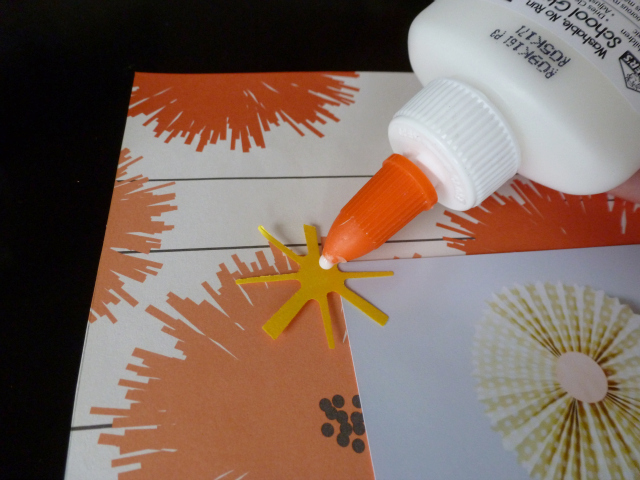 This new frame, along with the one from Stella's party are going up in their new
shared
bedroom…
more details on that to come!