7 Simple Tips for Creating a Yoga Room at Home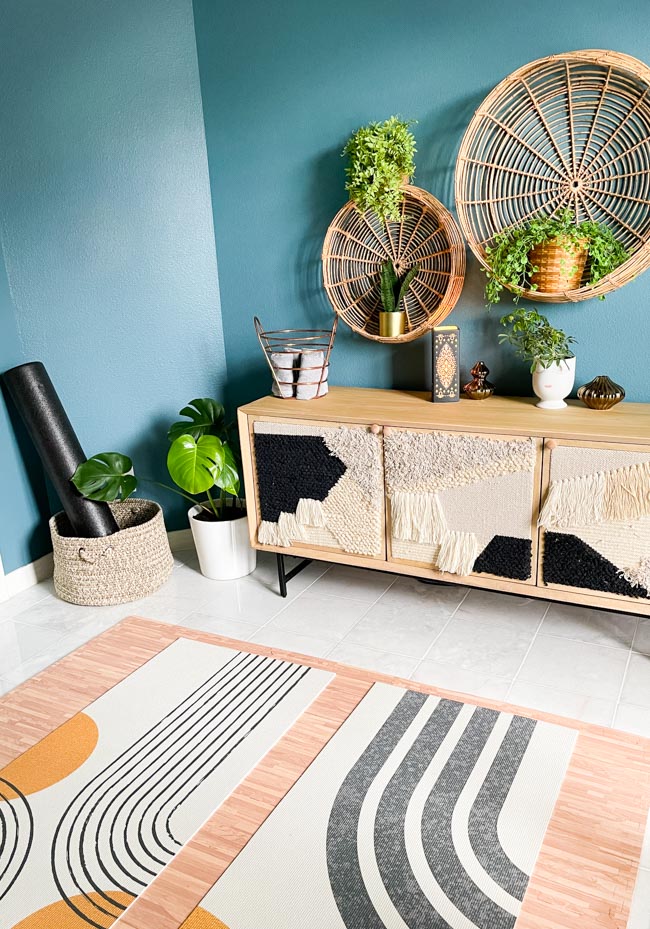 How to Create a Home Yoga Room
Want to create a yoga room at home? These seven tips will help you carve out a special space whether it is in a dedicated room or a corner of your living room or bedroom. Yoga is one of those great exercises that you can do practically anywhere, without any special equipment.
However there is something truly calming about a Zen yoga studio experience. I've tried to incorporate all the aspects I love about my local yoga studio into my home yoga room. No need to hop in the car or spend lots of money to get in a relaxing yoga workout!
This post contains affiliate links. See our full disclosure.

At Home Yoga Room: Shop the Look
Here are some decor pieces that would be perfect for a home yoga studio. These are inspired by the room I created in our home.
Click on these links to shop them: Top Row: Mid Century Yoga Mat, Artificial Pothos Plant, Yoga Poses Poster. Middle Row: Buddha Statue, Lose Your Mind Poster, Table Lamp. Bottom Row: Incense Holder, Artificial Plant, Sun Arch Double Yoga Mat.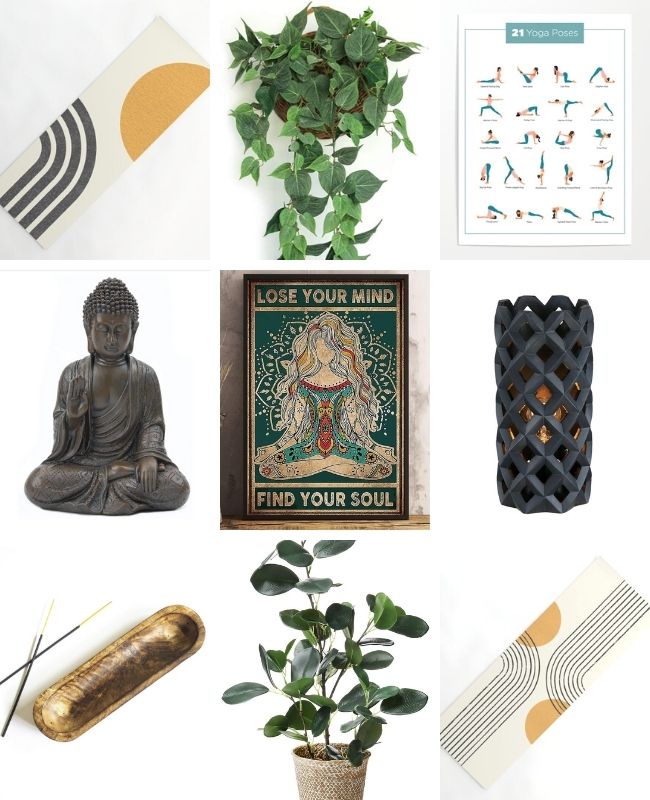 7 Tips for a Creating a Yoga Room at Home
1. Set the tone with a soothing wall color like Sherwin Williams Refuge
You want your at home yoga space to feel like a sanctuary where you can get away from the daily chaos of kids and dirty dishes! Wall color can play a big roll in creating a feeling of calm. For this yoga room, we used Sherwin-Williams Refuge paint on the walls. This soothing deep blue is the same color we have in our master bedroom. It's moody without being too dark, especially in a room with some natural light.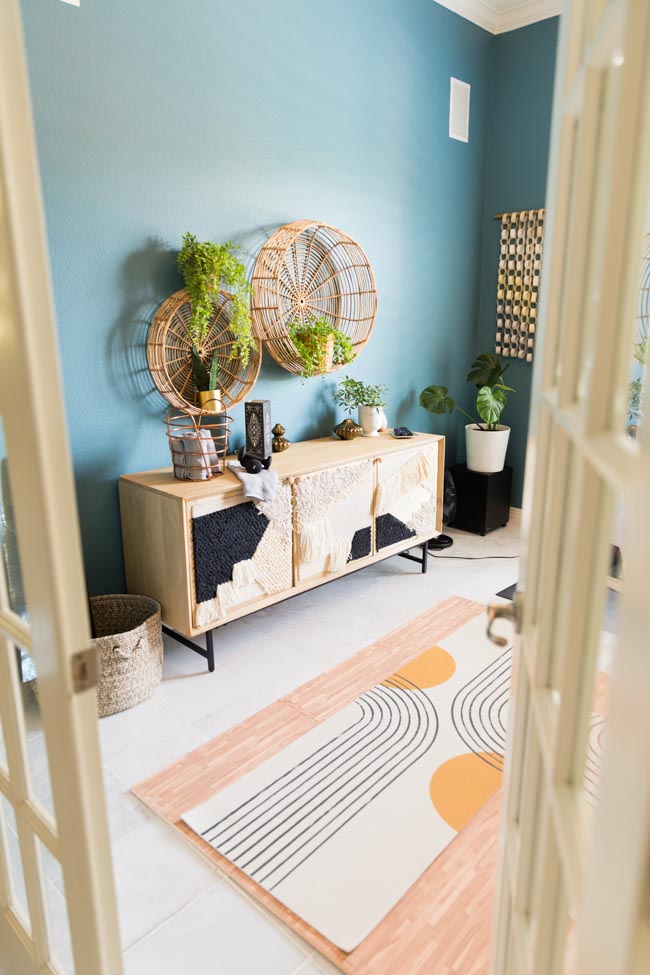 2. Get a great yoga mat
Most of us have probably been holding onto the same yoga mat for way too long! A new yoga mat can go a long way towards reenergizing your yoga routine. Especially when yoga mats come in an endless variety of fun designs. I love these Mid Century Modern yoga mats from Society 6.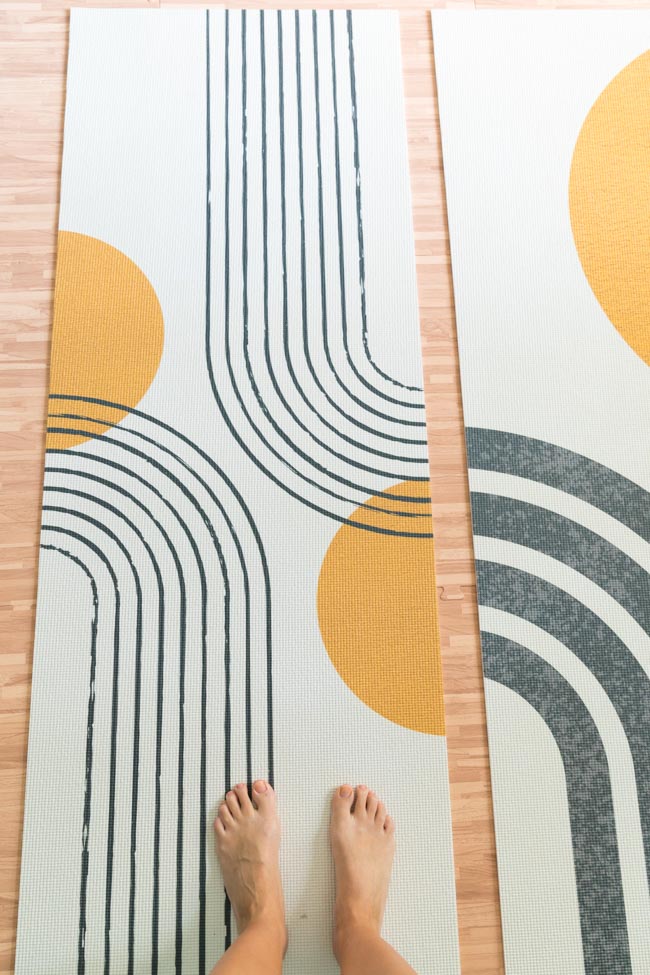 3. Incorporate some mood lighting
Yoga studios are often a little dark, perhaps with a few soft lights or candles lit. I like to do a sunrise yoga class on Zoom while in the comfort of my home. Rather than turning on the bright overhead light before the sun is up, I turn on a small lamp similar to this decorative table lamp. For a bigger lamp, I love the soft glow of this lantern style floor lamp.
4. Add lots of plants to your yoga room
If there is one must-have for setting up your at home yoga studio, it is plants! A few house plants instantly help create that natural, boho vibe of a yoga studio. Place them around the room in some fun pots. Don't have a green thumb or a lot of natural light? You can totally fake it with artificial plants. This yoga space uses a mix of live and artificial plants.
Check out Michaels for realistic plants like this faux monstera plant to incorporate into your yoga room.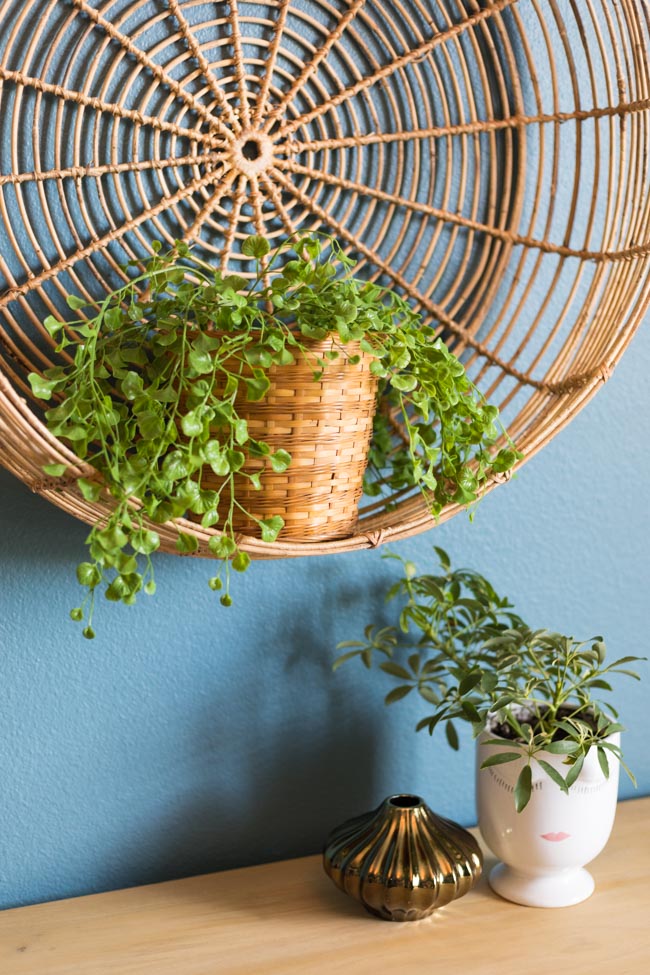 5. Reach all the senses with candles or incense
I love when a yoga instructor lights a little incense before class. That distinctive, calming scent is one of the things I associate most with my local yoga studio. However, it costs next to nothing to recreate that feel at home. You can purchase a variety of incense sticks along with a cute incense holder for under $15.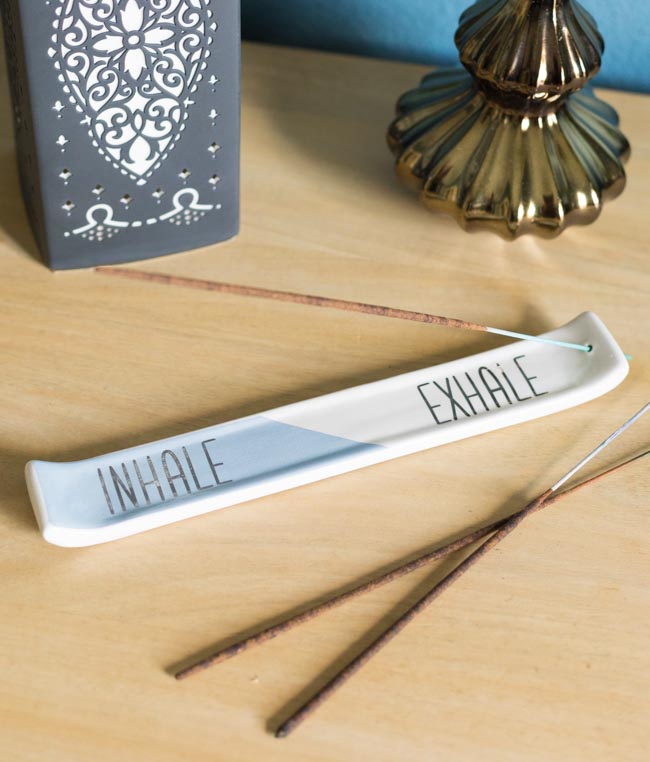 6. Check your form with a wall mirror
It helps to be able to try out new yoga poses in front of a mirror. Large mirrors can be expensive, but to get a true yoga studio vibe, it helps to go big. We were able to create our own yoga room mirror for a fraction of the cost by using this 60″ by 36″ polished glass mirror from Lowes. We then attached it to the wall along with this Metal Mirror Mounting System and these Metal Mirror Hooks. It has a sleek look and is larger than any type of standing mirror you can buy online.
I like having this bench set in front of it so I can tune into virtual yoga classes from my computer. It is at just the right height for seated poses.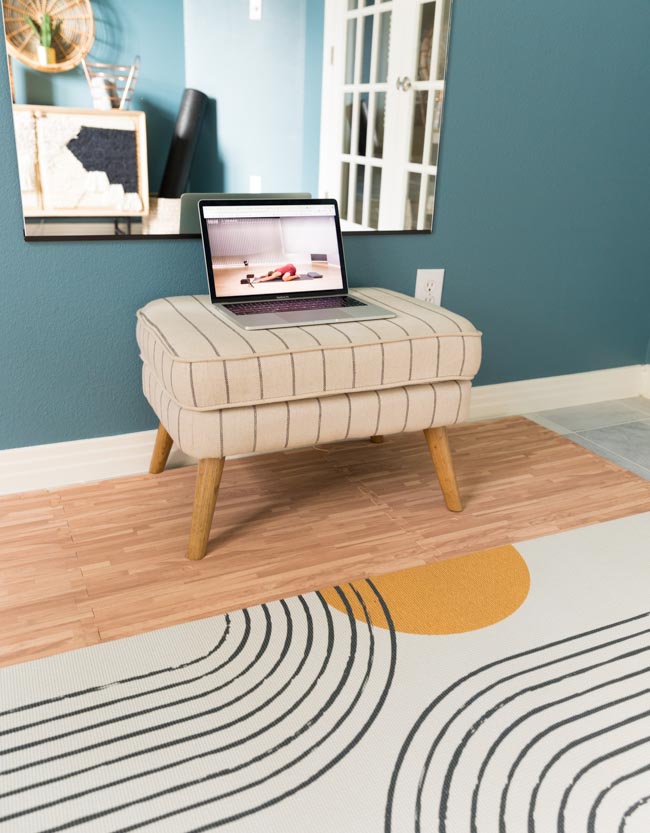 7. Finish your yoga routine with an eye pillow
I think the best yoga pose is Shavasana (rest position)! Would you agree? If you want to make your few minutes of sacred rest time after a yoga practice even more special, try a weighted eye pillow. I love a lavender scented eye-pillow. Not only does it block out any light in the room, it smells heavenly!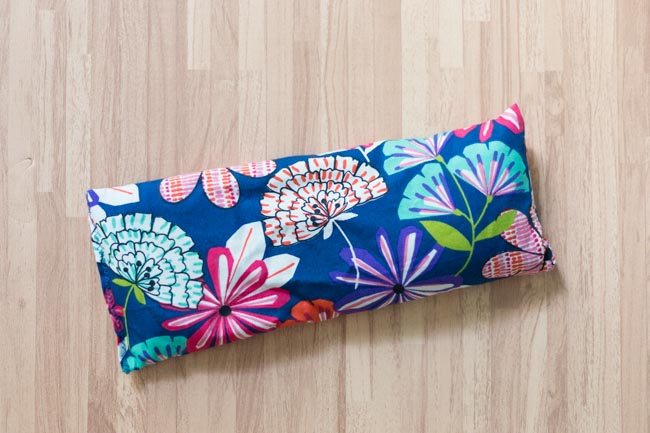 I hope you found these ideas helpful for carving out your own special yoga space at home. You don't have to go to a yoga studio to achieve total relaxation. Start with a good mat, add in some natural light and a few plants, and finish with an eye pillow.
Like these at home yoga room tips? Pin this to save them for later!