DIY Project: Lamp Revamp
May 29, 2011 | FILED UNDER: Uncategorized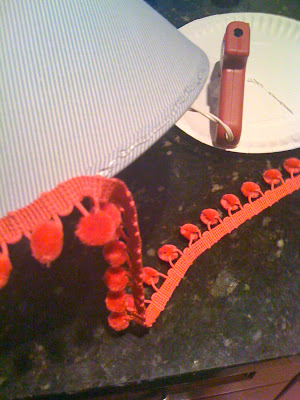 I took advantage of the one non-rainy day (ugh!) this past week to do some more spray painting. I'm finding this stuff to be quite dangerous – once I have a can of spray paint in my hands I can't stop finding things to cover with it next! Here is a picture of a few of the things I lined up for the spray paint treatment this week: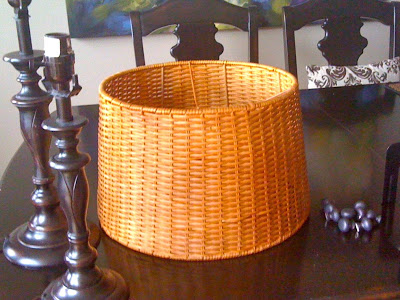 I had two old lamps that I'd been meaning to give away to the Salvation Army since I've had them since college and had gotten tired of them (that is until it occurred to me that I could spray paint them!)
A wicker drum lamp that I bought 50% off from Land of Nod for Stella's room. Problem is, I wanted it in white, but the white version was still full price… white spray paint to the rescue! (more to come in future posts on how this lamp turned out)
The little black things at the right of the picture are dresser knobs that I've already painted once before (from white to black), and are about to go hot pink
Here's a before picture of what the small bedside lamp looked like with a shade – a little blah: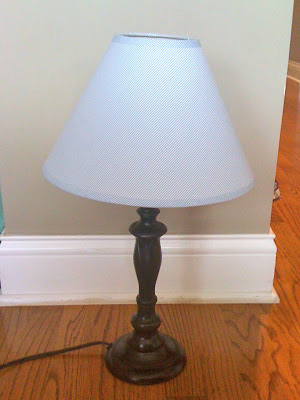 Step 1 of the transformation was to cover the cord in painter's tape and roughen up the surface a bit with some sand paper (I have no idea if I did this correctly or it will actually help the paint adhere, but figured I would give it a try anyway):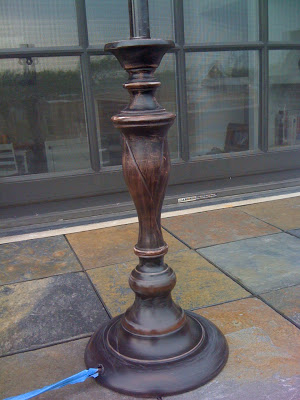 For the lamp shade, I bought a yard of pom-pom ribbon from Joann's Fabric for $3 to hot glue along the bottom and spice it up a bit!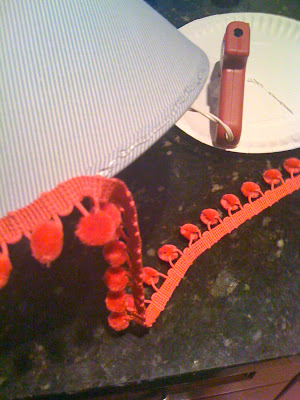 This pillow I bought for Stella's room was the inspiration for the pom pom ribbon: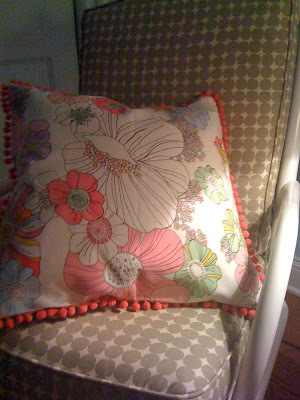 And here it is post-spray paint! It looks like a completely different lamp for a total investment of $3 and a few cents worth of paint. What do you think? Not too cheesy, I hope.