Valentine's Day Decor: DIY Floral Hearts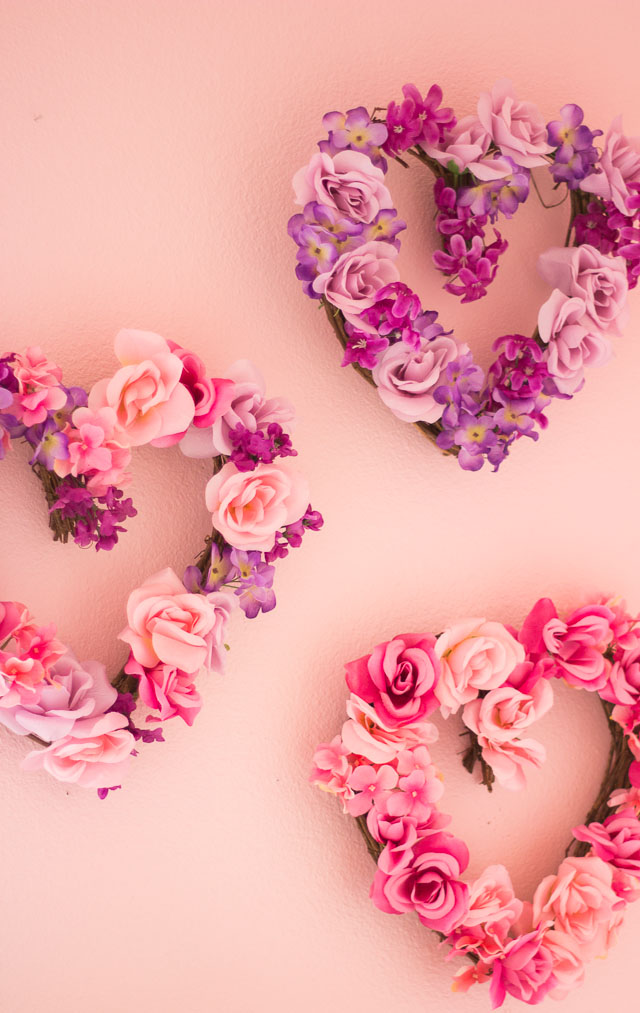 DIY Floral Heart Wreaths
How pretty are these DIY floral hearts for Valentine's Day? Would you believe they are made from $1 bunches of artificial flowers from the dollar store? Check out this video to see how easy these floral heart wreaths are to make!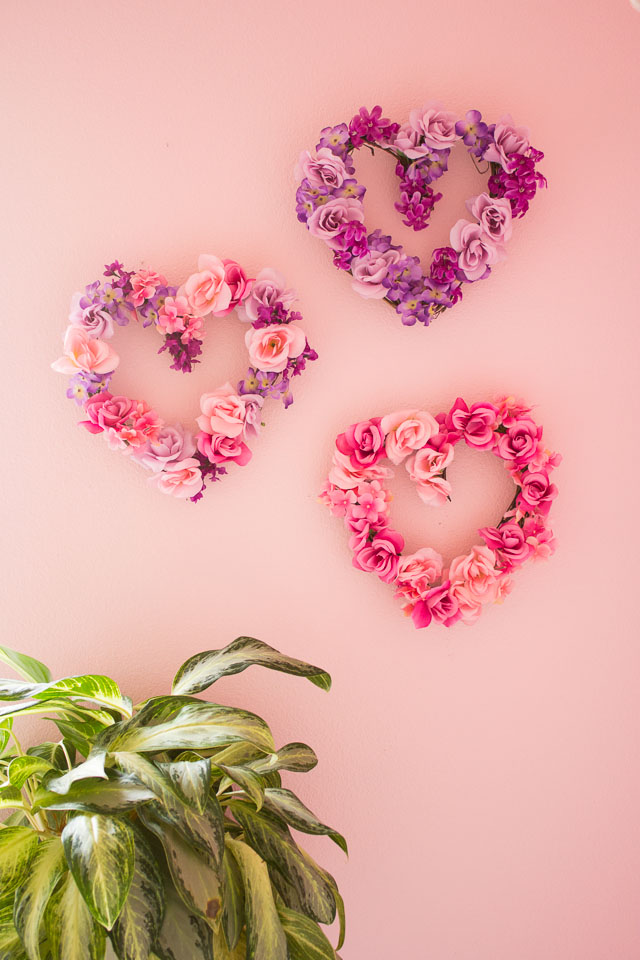 I made these to add a little Valentine's touch to my pink office. I chose a variety of different flowers (sticking to those that looked the least "fake"!) in similar soft shades of pinks and purples. Keeping them monochromatic helps give them a more modern look. I used around 5 bunches of $1 flowers for each heart, and all I did was stick them into a grapevine wreath form. It doesn't get much easier than that!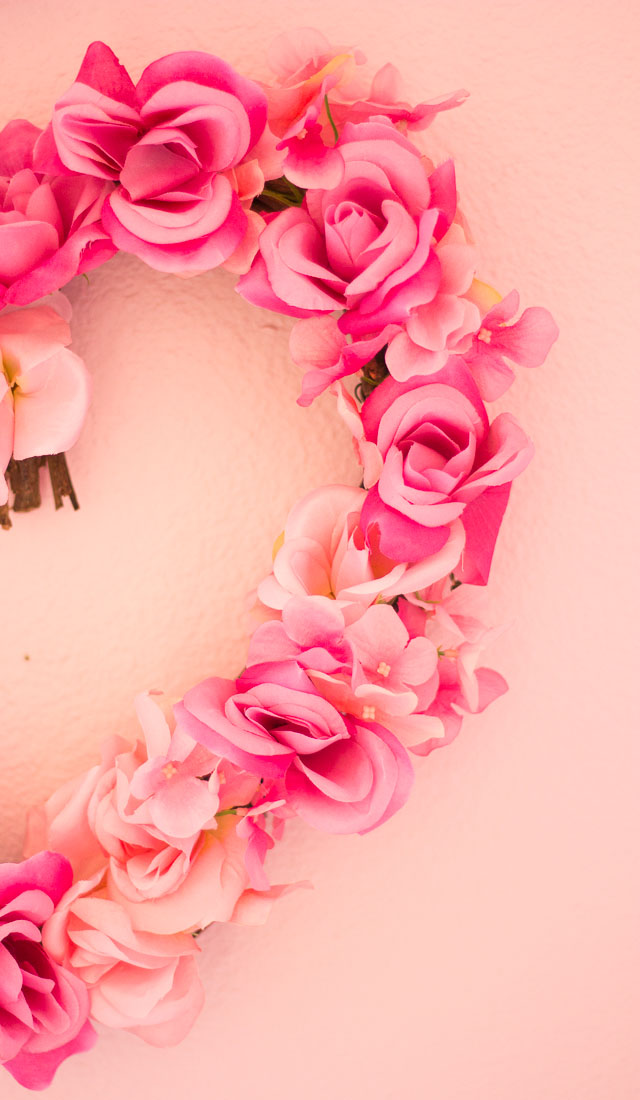 Want to Make More Wreaths? Get My Ebook!
Do you love to craft, but struggle to find time to do it?

Do you get overwhelmed with ideas on Pinterest?

Is your front door currently blank and uninviting?
In this ebook, I walk you step-by-step through the process of making a year of wreaths for your home. I promise to help you overcome any fears about wreath making being too complicated, expensive or time consuming!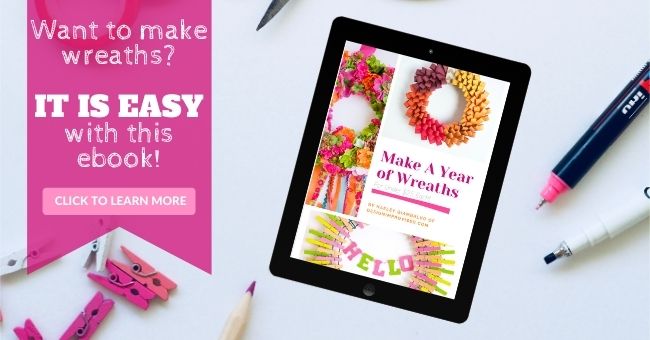 Supplies for DIY Floral Hearts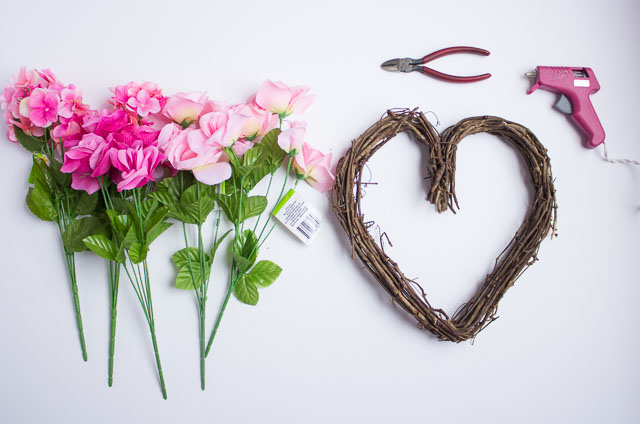 How to Make DIY Floral Hearts
Step 1: Clip flowers
Use a wire cutter to clip the flowers from their stems, leaving a good inch of the stem left.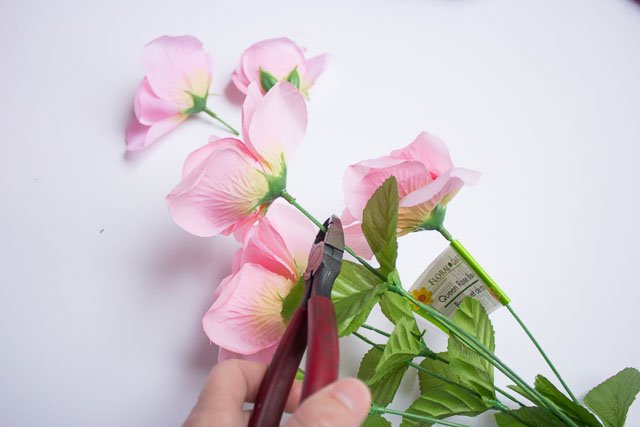 Step 2: Poke flowers into wreath
Slot your flowers into the grapevine wreath form. I just stuck mine in without glue in case I want to easily swap them out and use the wreath for something else later on. However, if you want the flowers to stay more permanently, add a dab of hot glue to the stem before sticking it into the form.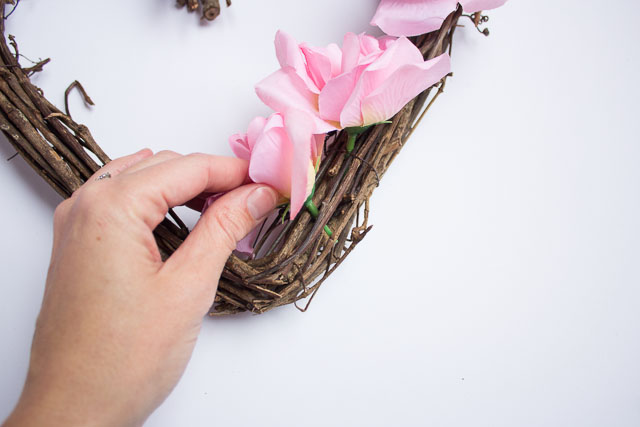 Step 3: Fill in wreath
Work your way around the wreath form. I used 3 different types of pink flowers for this wreath, and scattered them randomly around the wreath, making sure not to leave any gaps between flowers.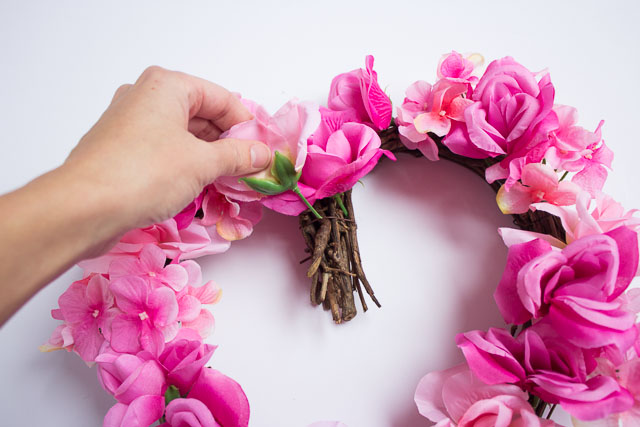 Hang your pretty floral heart on the wall! I just used a small nail to hold mine.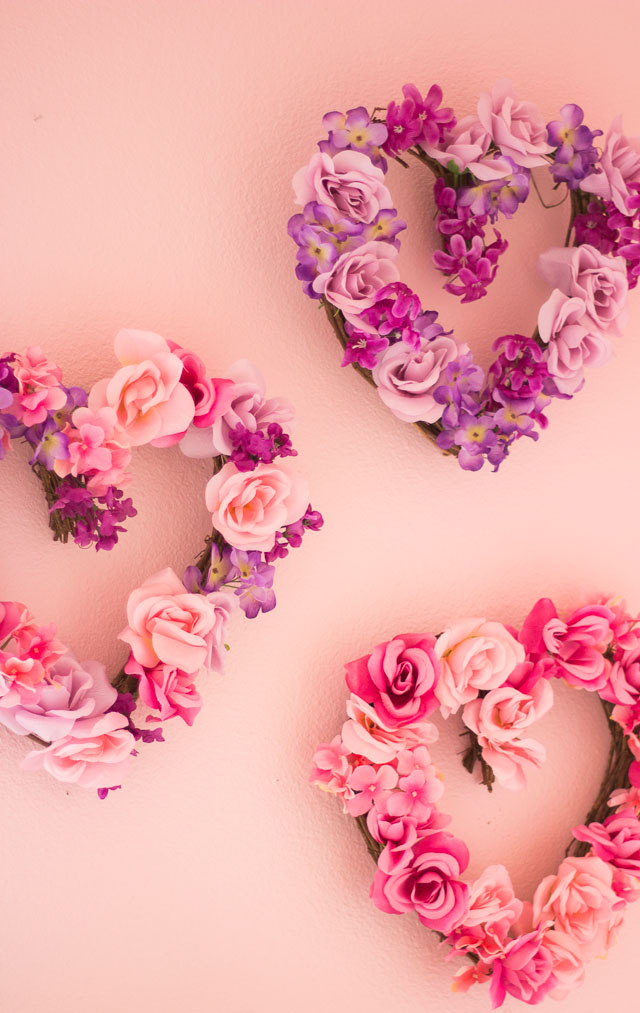 You could make just one heart to incorporate into a gallery wall for Valentine's Day (swap out some of your usual photos for a couple cute Valentine's printables – there are lots of free ones out there!). I also like these hearts grouped together. They would be pretty in an entryway!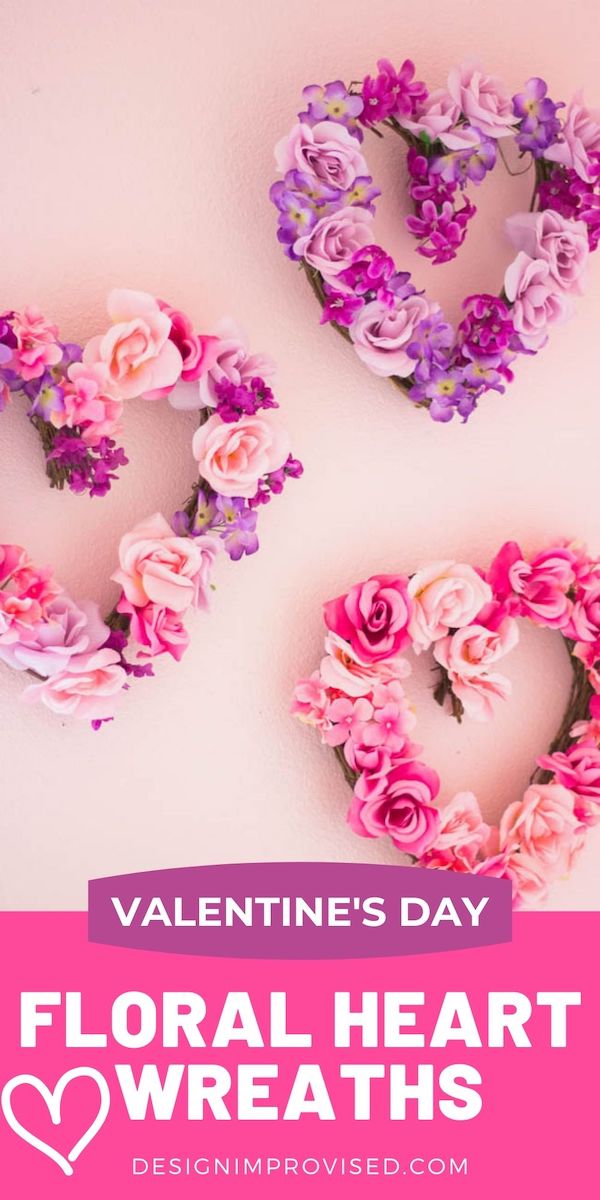 Like this pretty craft? Then don't miss these other Valentine's Day projects!