Love Week: DIY Yarn Heart Wreath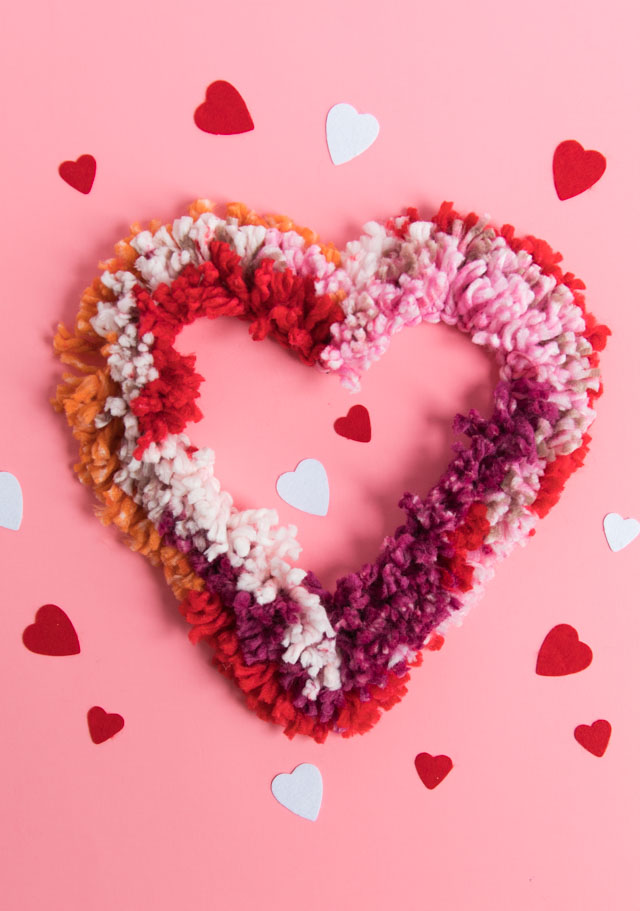 DIY Yarn Heart Wreath
Welcome to Love Week on Design Improvised! Valentine's Day just might be my favorite holiday to craft for… it is just impossible to resist all the pinks, reds, and hearts! In addition to the 30 different Valentine projects I've made over the years, I have five more ideas coming to you this week, starting with this simple and sweet yarn heart wreath. It requires just two supplies – chunky yarn and a wire wreath form.
This easy yarn heart wreath is the perfect TV watching craft that you can do over the course of an evening and have a pretty new piece of decor in time for Valentine's Day.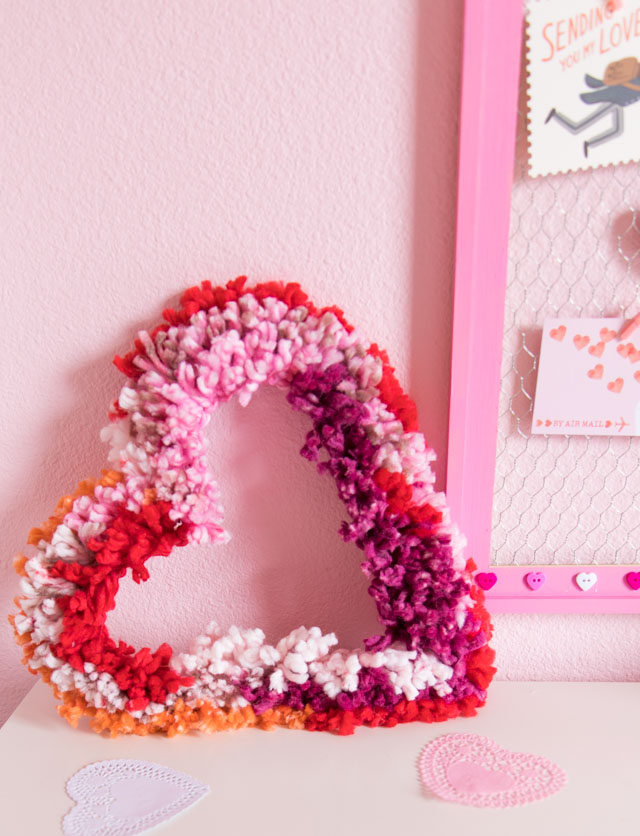 When making this wreath you'll want to use really chunky yarn. I used a skein of 3.5 oz variegated yarn that I found at Hobby Lobby called Yarn Bee Sweet Shades. You can use variegated yarn like I did, a single color of yarn, or three rows of different colored yarn to make your wreath. There are lots of different options that would look great!
Want to Make More Wreaths? Get My Ebook!
Do you love to craft, but struggle to find time to do it?

Do you get overwhelmed with ideas on Pinterest?

Is your front door currently blank and uninviting?
In this ebook, I walk you step-by-step through the process of making a year of wreaths for your home. I promise to help you overcome any fears about wreath making being too complicated, expensive or time consuming!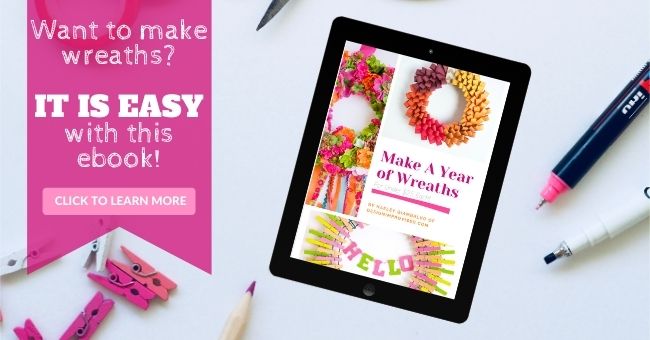 Supplies for Yarn Heart Wreath
Wire heart wreath frame
Super chunky yarn (3.5 oz) – I used one skein of Yarn Bee yarn in shades of pink and red
Scissors
Ruler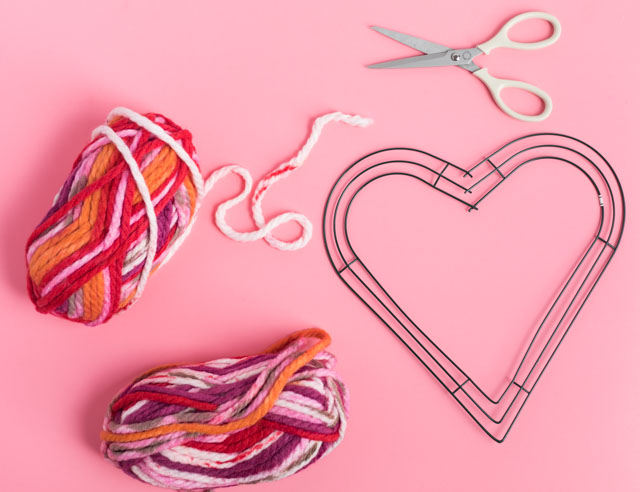 How to Make Yarn Heart Wreath
Step 1: Cut strips of yarn
Cut a number of lengths of yarn into roughly 5 inch long pieces. They don't have to be exact. I measured the first one and then lined that piece up to the yarn to use as a guide for cutting the others. If you are using variegated yarn, keep the pieces in the order you cut them to maintain the variegated effect when you add them to the wreath.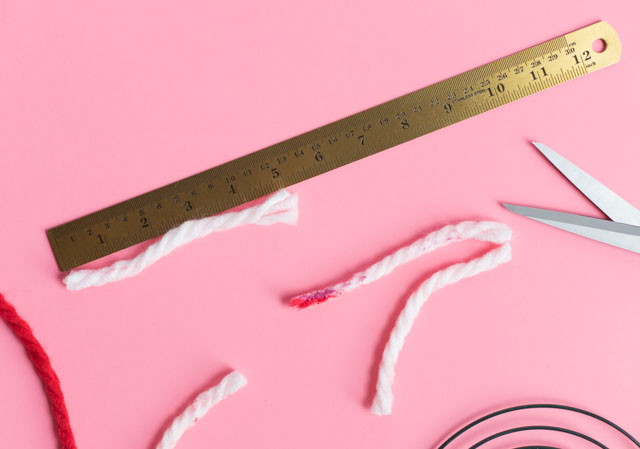 Step 2: Tie yarn to outside ring of wreath
Start on the outside wire of the heart wreath frame and loop a length of yarn behind the wire.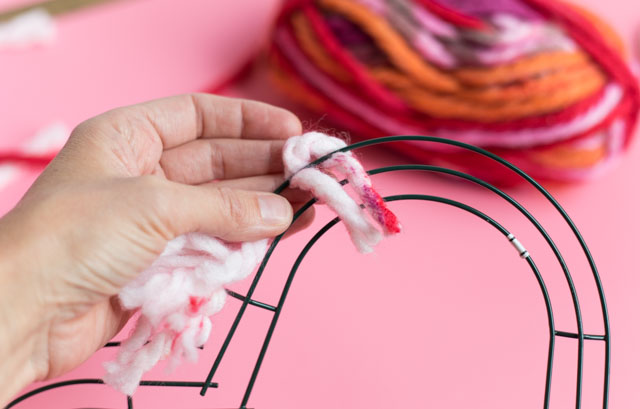 Step 3: Add more yarn to outside ring
Create a knot by pulling the two ends of the yarn up through the loop and pulling taut. Continue with more pieces of yarn, working your way around the outside of the wreath frame.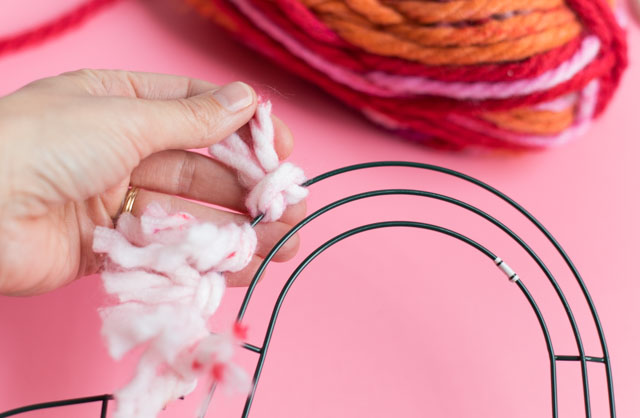 Step 4: Repeat steps to fill in next ring
Once you have filled the outside row with yarn "fringe" start on the next row using the same process.
Step 5: Continue with third ring
Continue until you have filled up the entire wreath form with yarn. The three layers create a nice full variegated effect. You could also make the heart in a single color of yarn.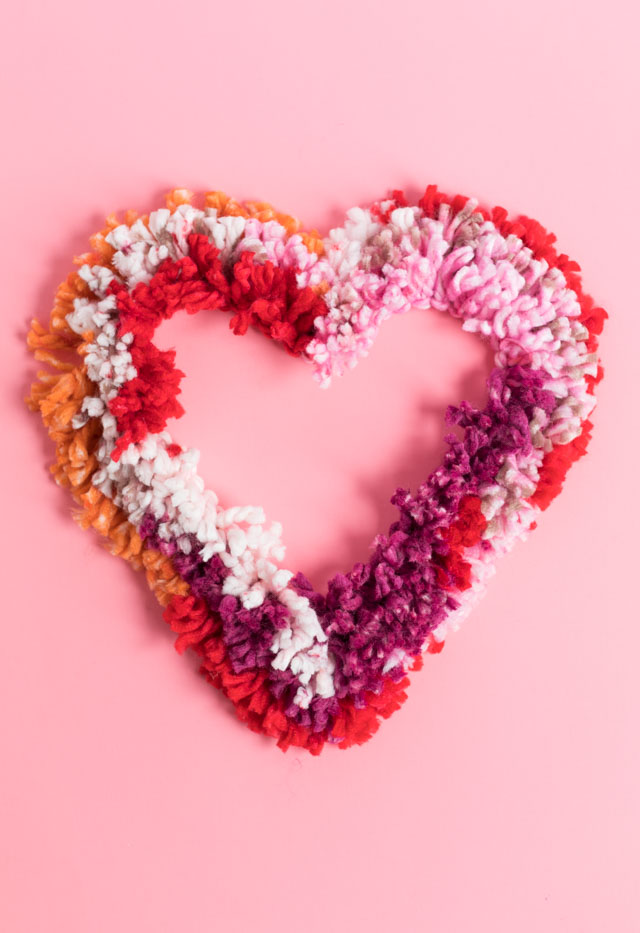 Hang your heart wreath on your wall or front door – have it up for Valentine's Day or year-round!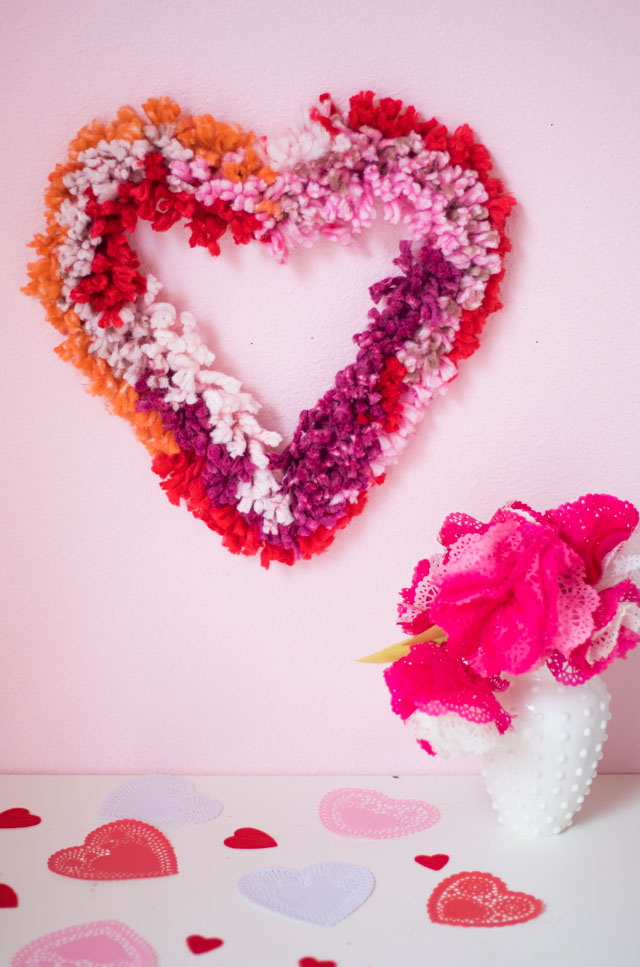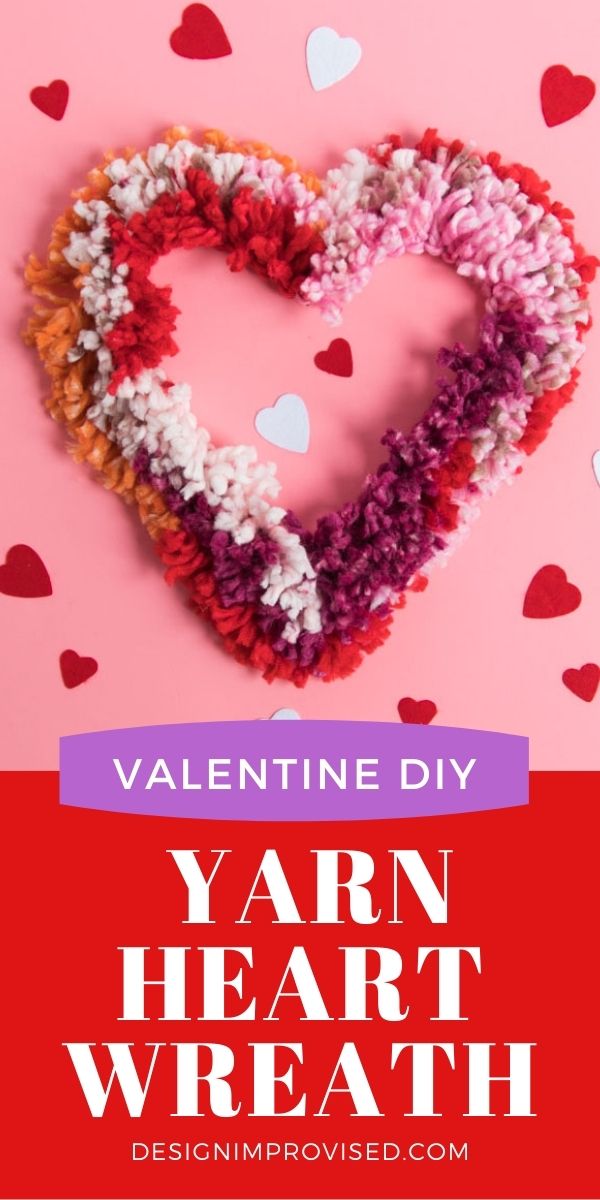 Love this heart wreath?