DIY Pom-Pom Heart Wreath
Introducing my pom-pom heart wreath! Valentine's Day is a little less than a month away, so I thought I would sneak in a little Valentine wreath tutorial!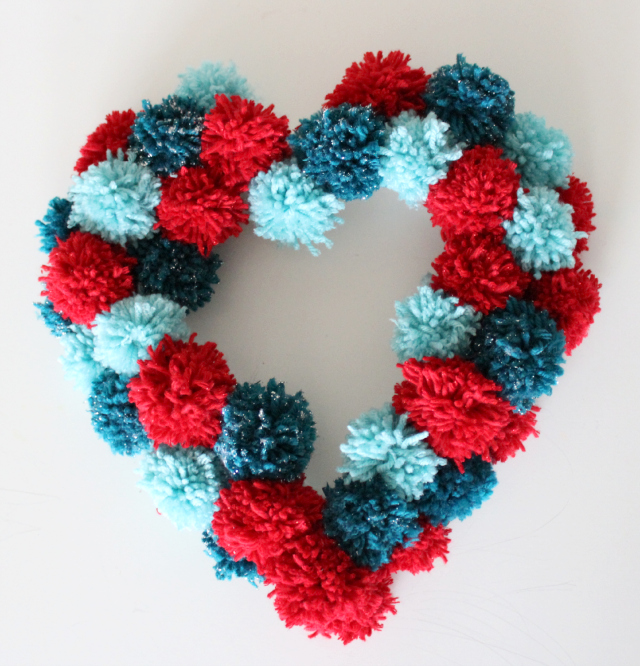 If these pom-poms look familiar to you, it's because they were previously ornaments on my Christmas tree! I was wondering what I was going to do with them next as I was taking them off the tree. Then the idea hit me! I figured the red and blue color palette could still work for Valentine's Day, even if not entirely traditional. I may very well be the first person to ever repurpose Christmas ornaments for a Valentine's Day craft. 😉
More Valentine Wreath Ideas!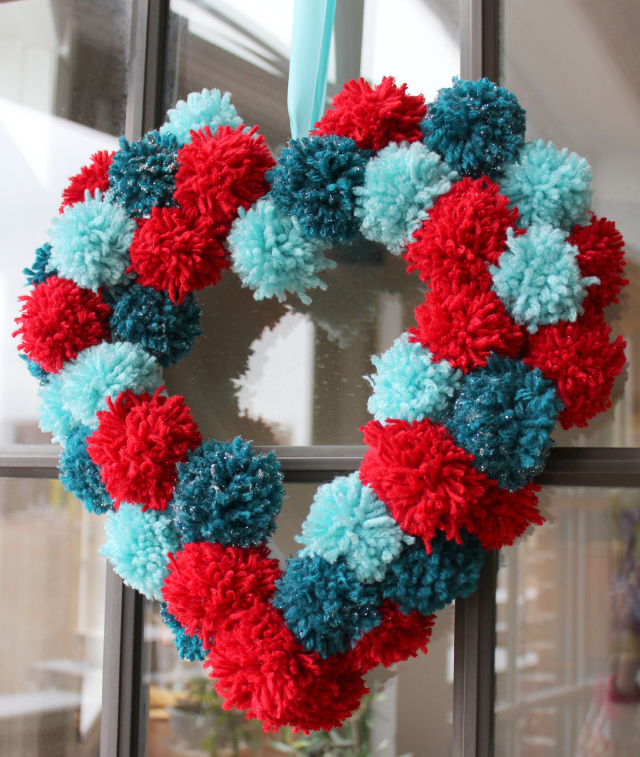 Supplies for Pom-Pom Heart Wreath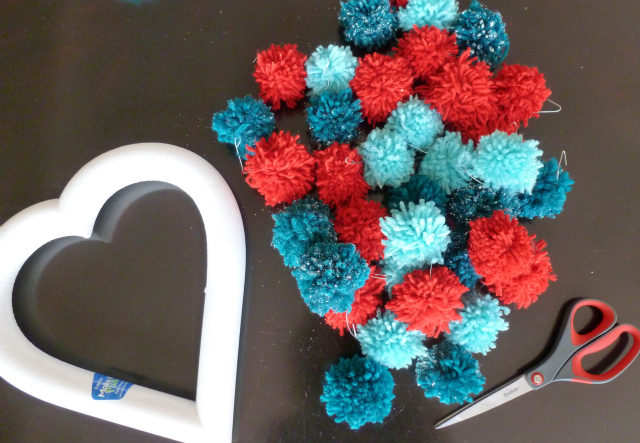 How to Make a Pom Pom Heart Wreath
Step 1. Make pom-poms
You'll need to make 40-50 yarn pom-poms for this wreath. Check out my tutorial to make pom-poms with your hands or use a pom-pom maker. Pick a fun color combo – Valentine's Day doesn't have to be just red and pink!
Step 2: Glue pom-poms to wreath
Start gluing the pom-poms onto the wreath form with a generous dab of hot glue.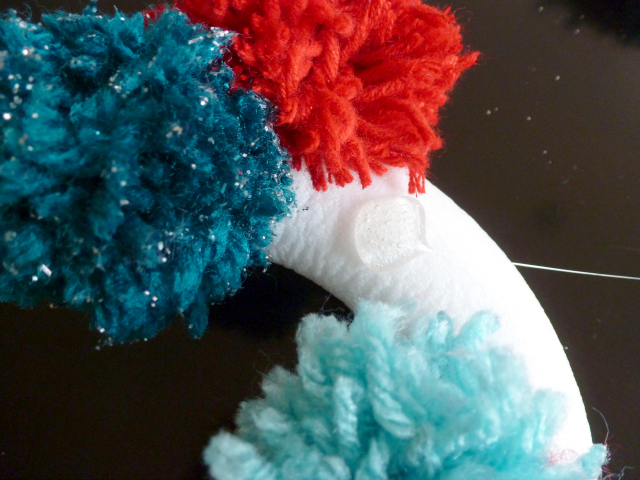 Step 3: Fill any gaps
Continue around the wreath, somewhat randomly spacing the different colors. You don't want it to look too uniform, so position a couple of the same color next to each other in certain spots, and alternate colors in others.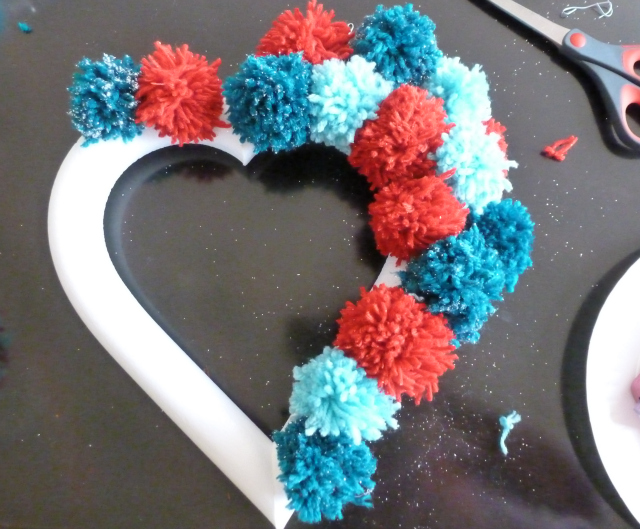 Keep going until you fill in all the visible holes (or in my case, run out of pom-poms!). I magically had just enough to cover the wreath, but there was definitely an "oh crap" moment midway through when I thought I was only going to have enough for 2/3 of the wreath…. and after making all of these, I wasn't about to make more pom-poms!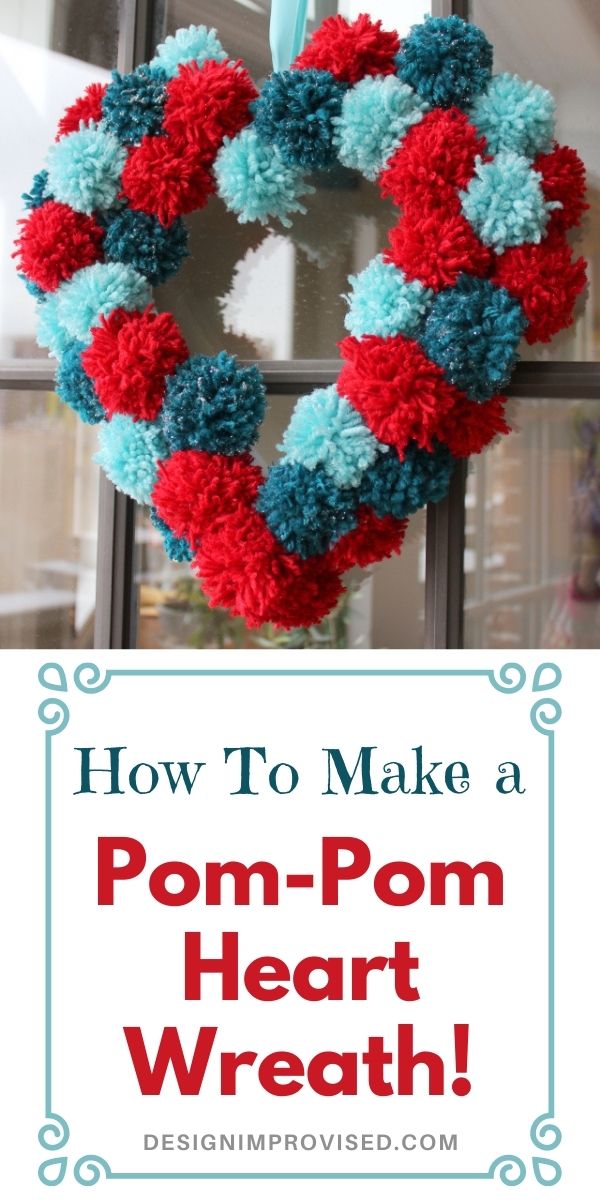 Like this pom-pom heart wreath?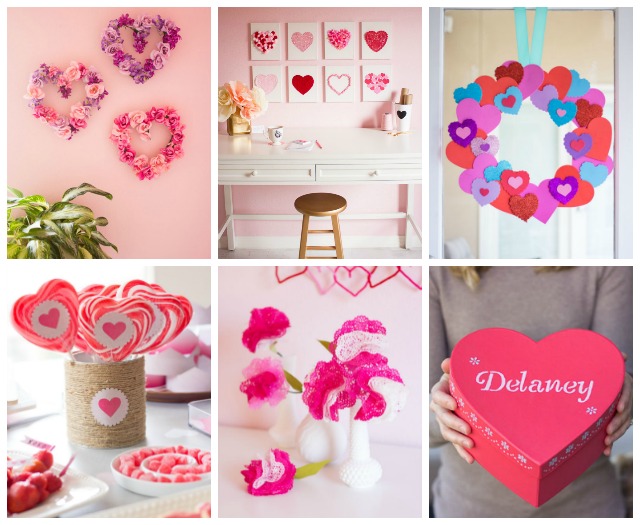 Love all things pom-pom?