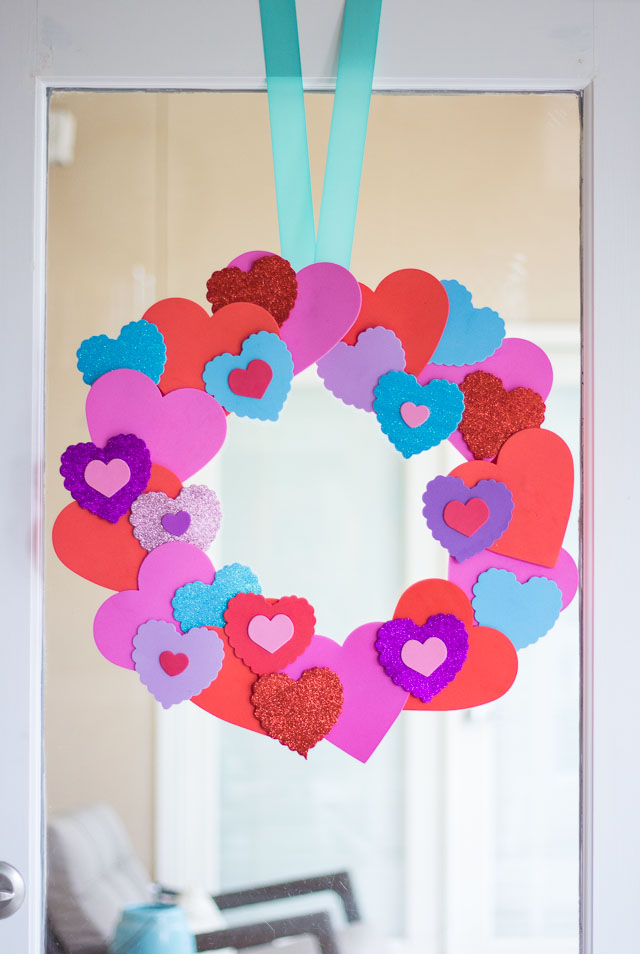 Easy Foam Heart Wreath
Are you ready for some Valentine's Day crafts? I've been scheming the last couple weeks and ended up buying half of the Valentine's aisle at Hobby Lobby! Needless to say, I've come up with some fun ideas that I can't wait to share – the first is this Valentine's Day foam heart wreath!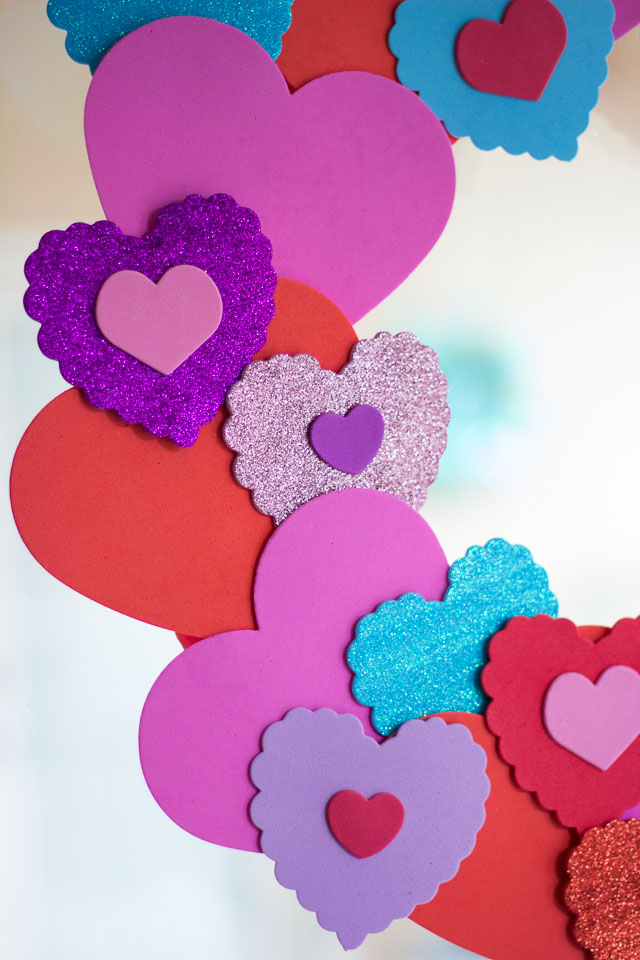 This wreath is colorful, playful, and under $15 to make thanks to a variety of inexpensive foam hearts! When you think of Valentine's Day, you don't necessarily think of teal, and that's why I love the unexpected pop of color that the few teal hearts bring to the wreath! I used a similar combination for my pom-pom heart wreath a couple years ago.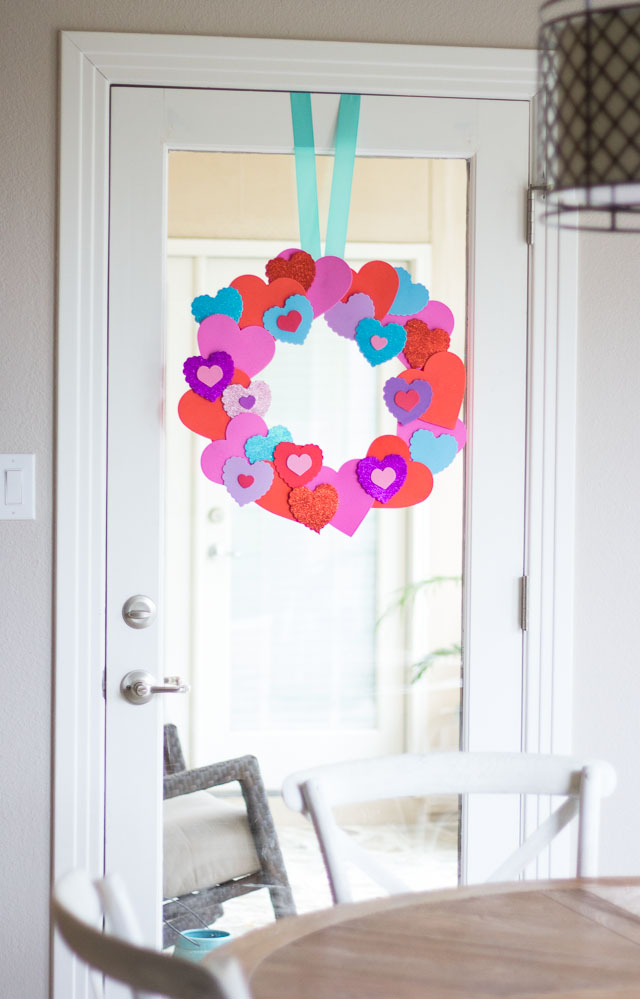 This post contains affiliate links. See my full disclosure.
More Valentine Wreath Ideas!
You can whip up this wreath in under 30 minutes. Here's how!
Supplies for Foam Heart Wreath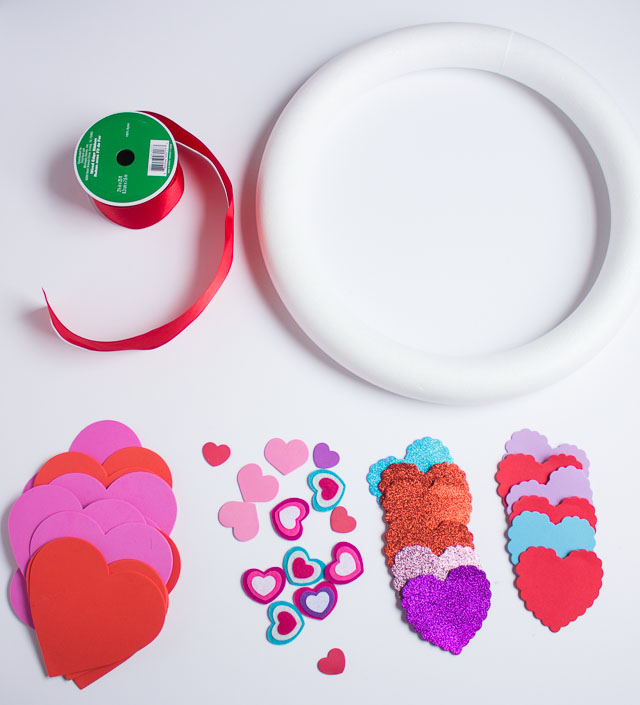 How to Make Foam Heart Wreath
1. Wrap styrofoam wreath with ribbon
Cover the foam wreath form by securing the ribbon with a dab of hot glue and wrapping it around, slightly overlapping the ribbon as you go. Once you've covered the whole thing, secure the other end with another dab of hot glue.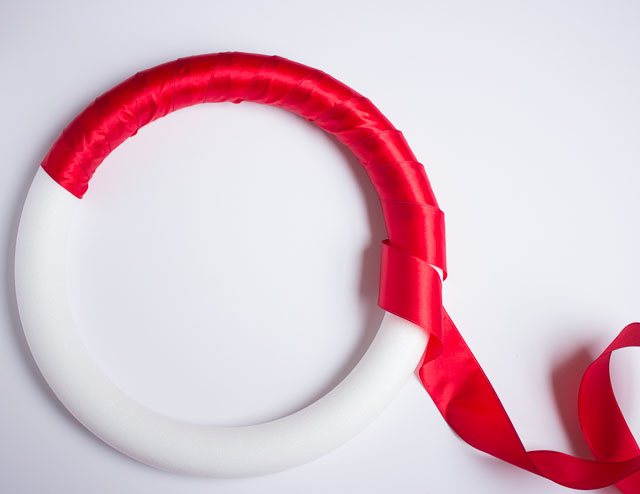 2. Lay out largest hearts
Lay out your largest hearts around the the wreath, slightly overlapping them. I alternated colors but you can do whatever you want.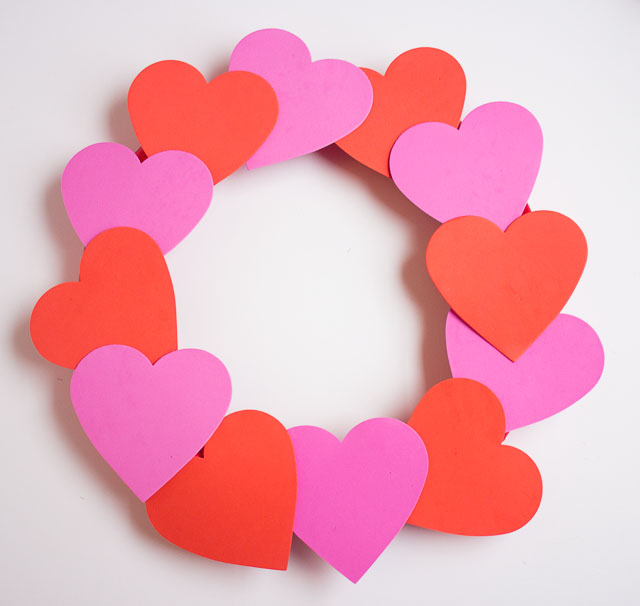 3. Secure in place with hot glue
Once you have the placement you want, secure each heart in place with a dab of hot glue on the back.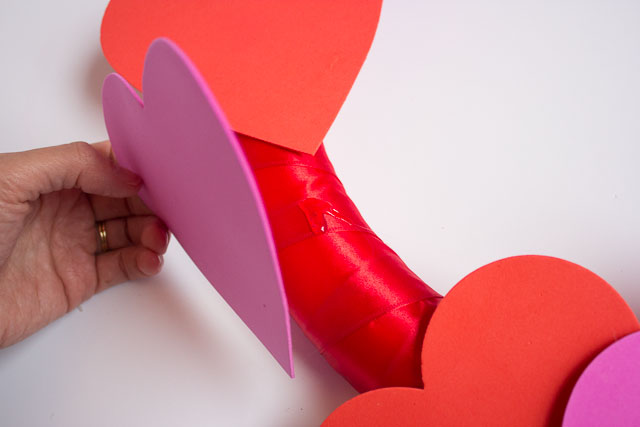 Step 4: Layer on medium hearts
Next, add the medium sized hearts, tucking them under some hearts, and positioning them on top of others. Add as many as you want until you think it looks good! Once you have the arrangement you want, secure them with hot glue.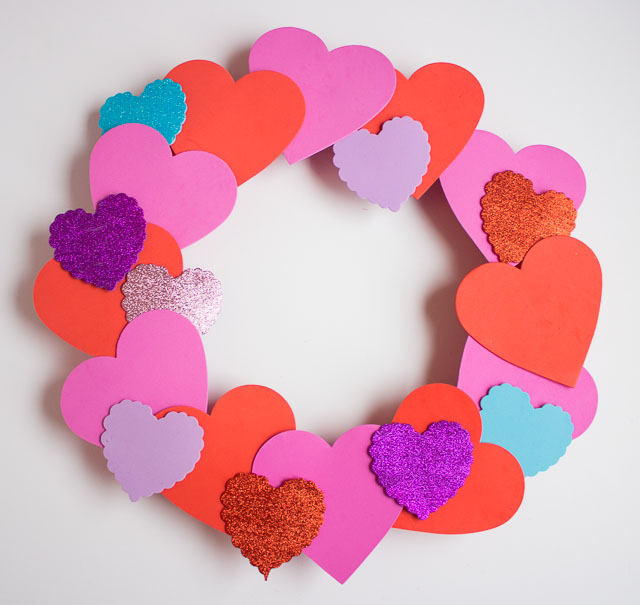 5. Finish with small hearts
Finish off your wreath with a few small hearts. I positioned my smallest hearts in the center of the medium hearts. Since I used heart stickers for these, I just peeled off the backing and stuck them on without any glue.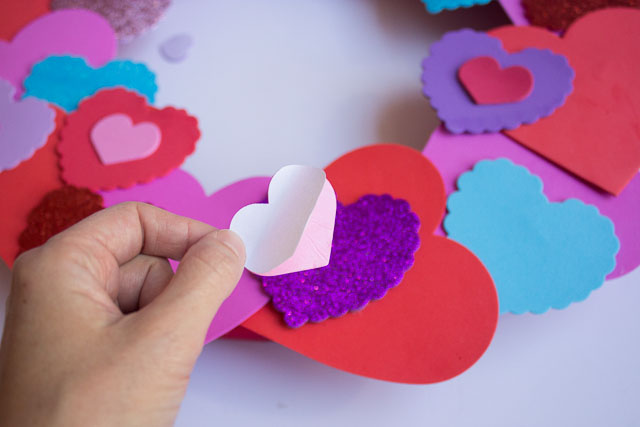 Hang with a pretty ribbon and you're done!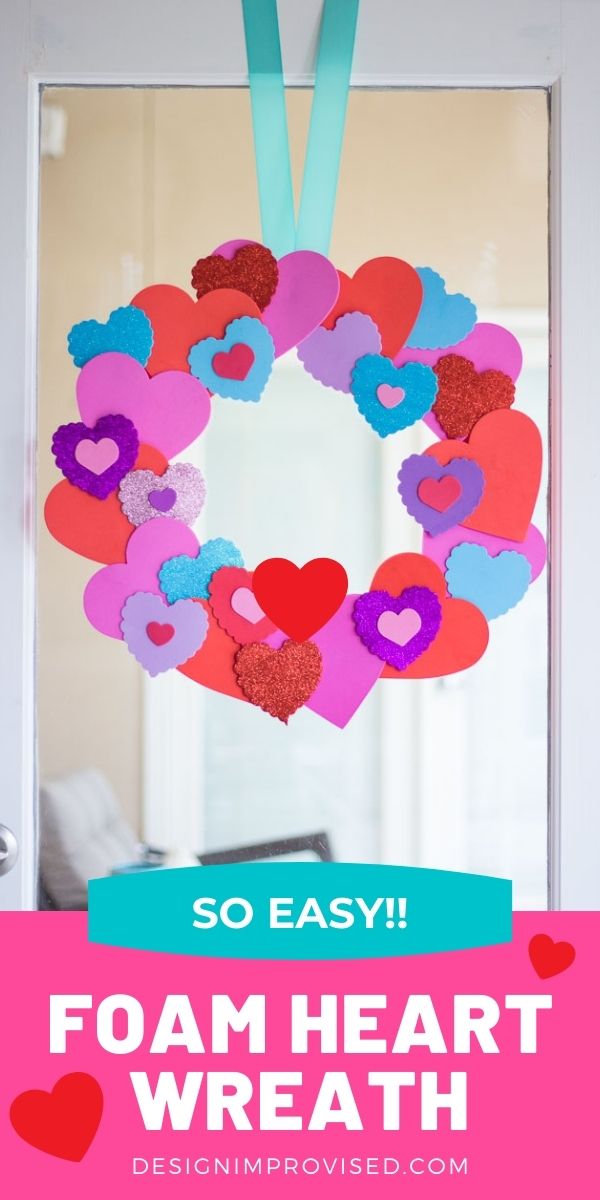 Love this foam heart wreath?
Then don't miss all these other heart-filled crafts!