Poinsettia Wreath
December 13, 2013 | FILED UNDER: Christmas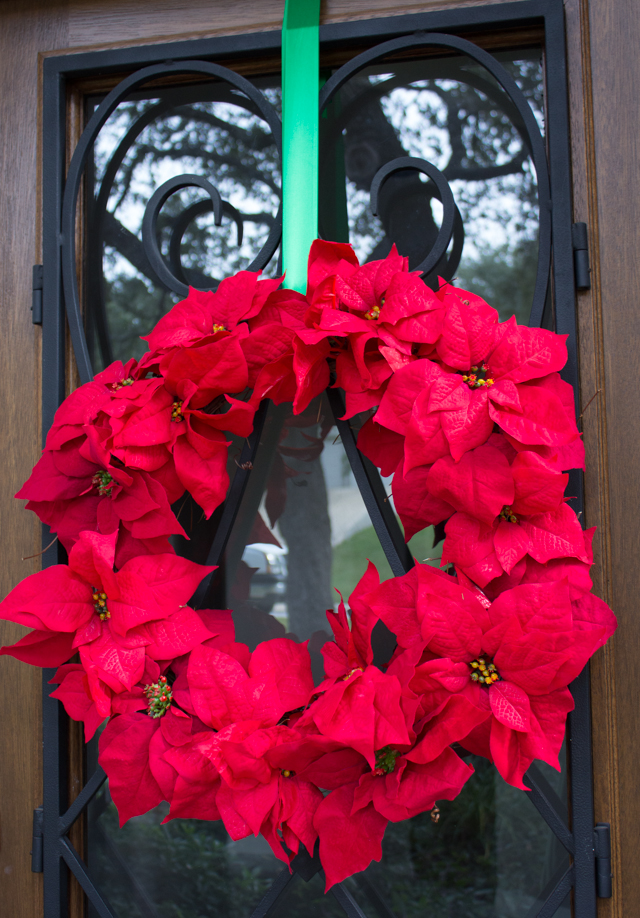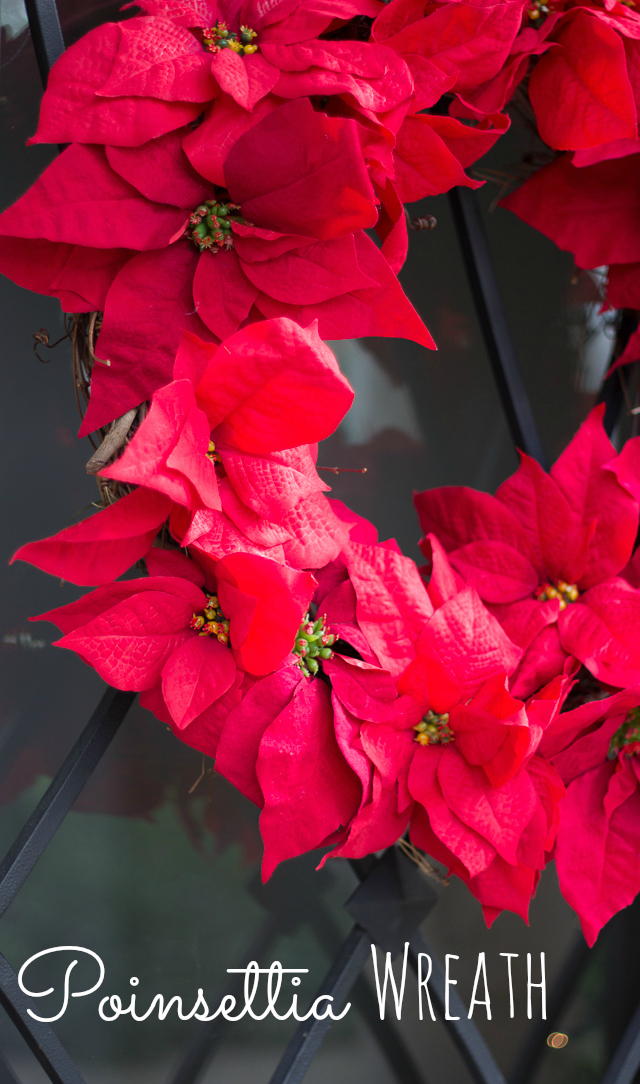 I'm typically not a fan of artificial flowers, however I make an exception for poinsettias. In my mind they are very hard to distinguish from the real thing, and often even look better! I've used the same faux poinsettia flowers in my decor the past couple Christmases – last year they were
on the mantel
, the year before they were part of my
Christmas tablescape
.
I was about to keep them boxed up this year when I decided to try them as a wreath last minute. I had bought just a plain evergreen wreath for our front door, but it wasn't doing for me. It needed a big injection of color and the poinsettias did just the trick!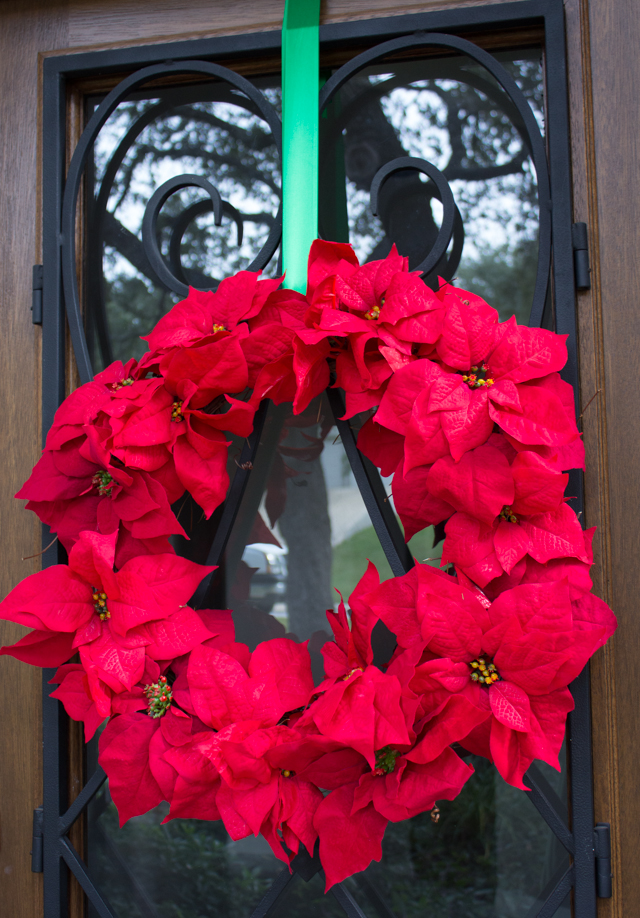 I headed to the craft store for some more poinsettias to add to my wreath. I also chose a grapevine wreath this time instead of the usual foam wreaths I craft with. Since our front door is glass, I wanted it to look pretty from both sides. It worked great! Here's how:
Supplies for Poinsettia Wreath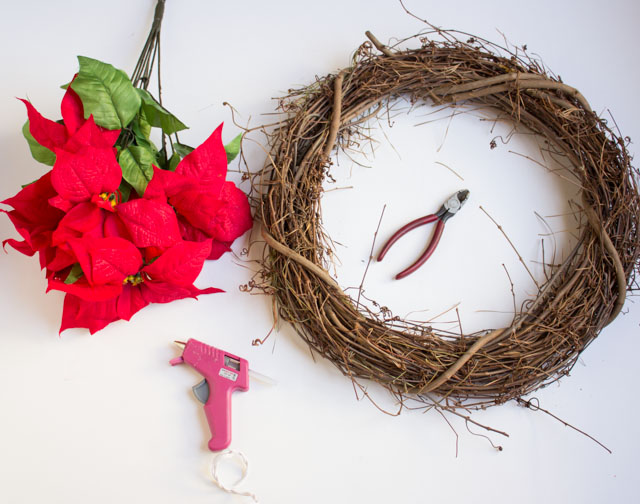 How to Make a Poinsettia Wreath
1. Use wire cutters to cut each flower off the bush leaving a few inches of stem: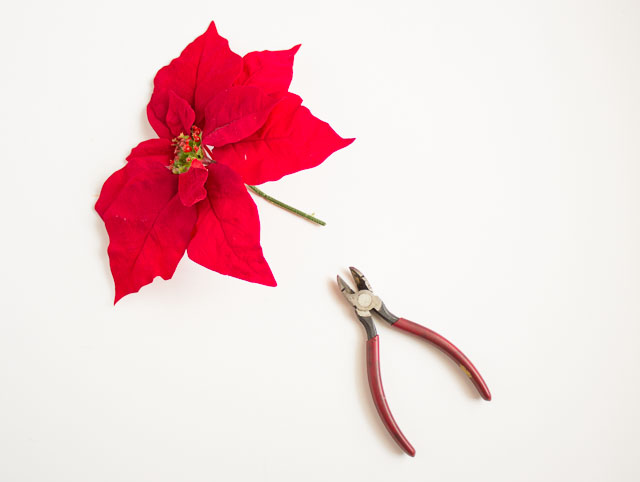 2. Insert the flower into the wreath. It should stick nicely into the grapevine wreath without glue. I didn't end up using glue because I liked the option of being able to take out the flowers down the road and use the wreath form for something else.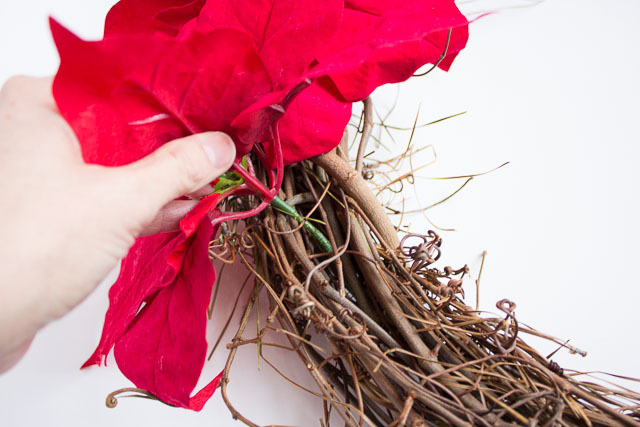 3. Keep working your way around the wreath adding as many flowers as you want.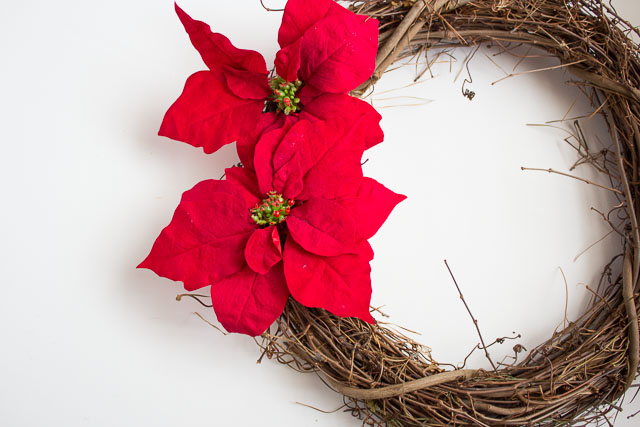 This wreath honestly takes 15 minutest to make and you can make it for under $20. I was happily surprised with how nice it looks on our front door. The fake flowers on the wreath look better than the real potted poinsettias below it – I'll be lucky if I keep them alive until Christmas!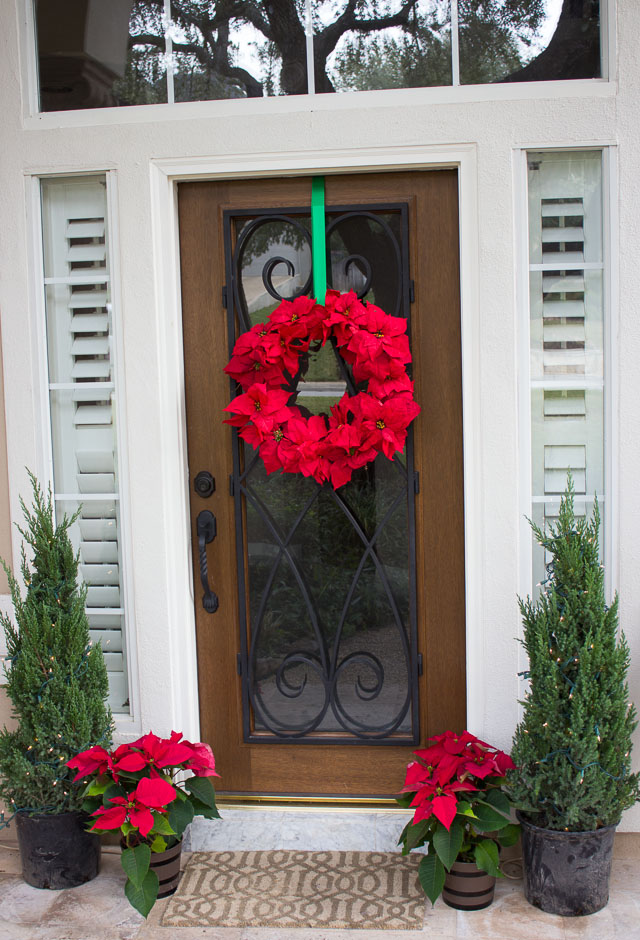 If you don't make this for this Christmas, I would recommend hitting up your local craft store during their after Christmas clearance and buying a few bushes to use for next year.