Simple Origami Heart Flower Bouquet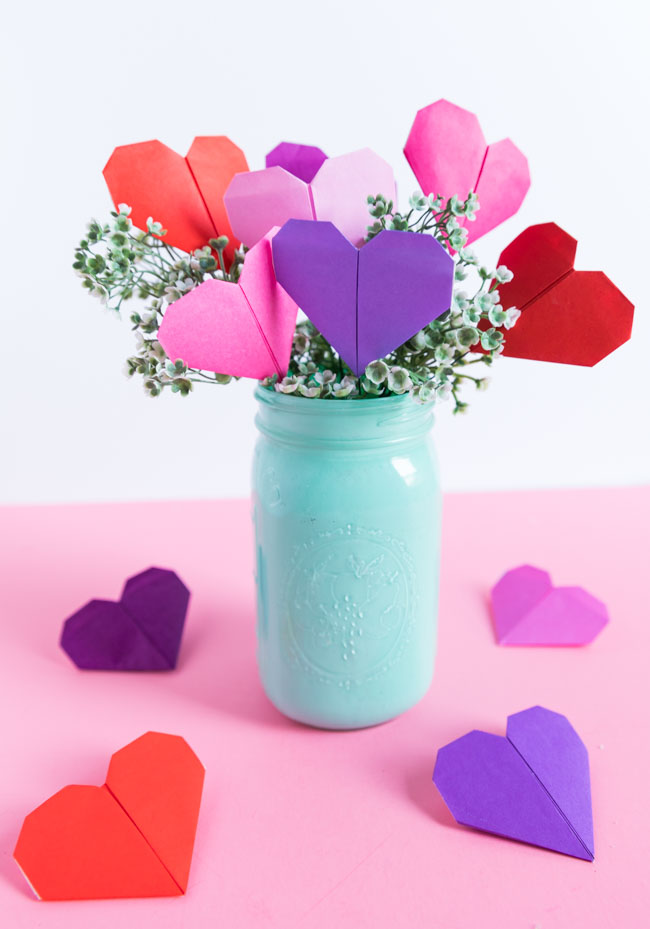 How to Make a Paper Origami Heart Bouquet
Have you ever made a paper origami heart? It is so simple and downright satisfying once you have the technique down. I ended up whipping up 10 of these pretty paper hearts to make a Valentine's Day bouquet. I love the idea of giving a non-traditional paper flower bouquet as a gift. In addition to this origami flower bouquet, I've also made these doily flowers, encyclopedia flowers, and this heart bouquet.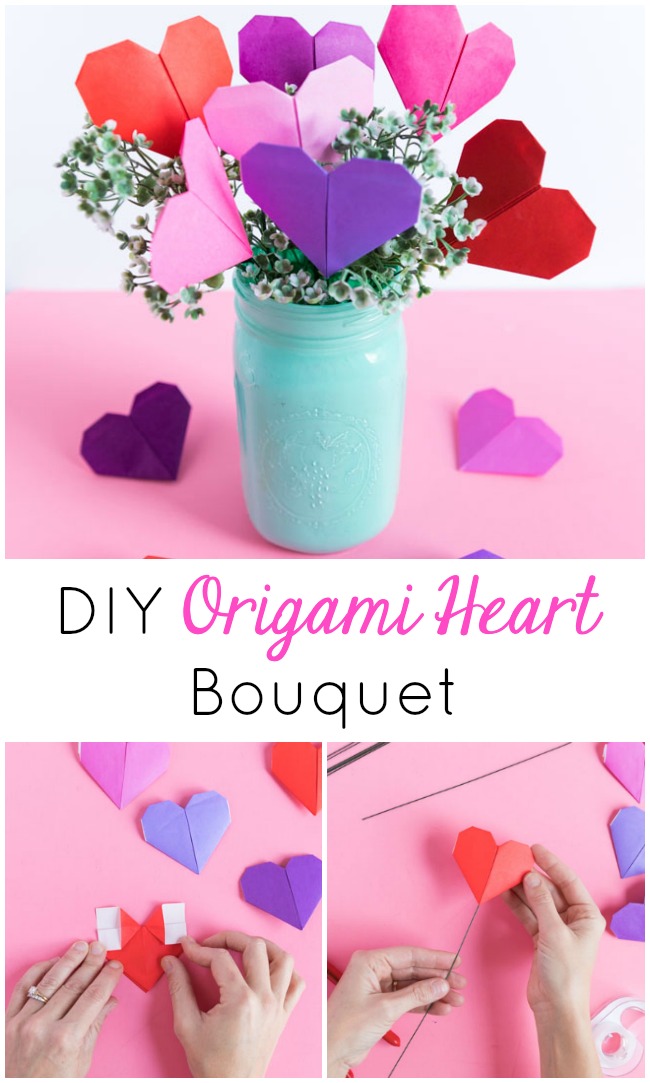 This post contains affiliate links. See our full disclosure.
Supplies for Simple Origami Heart Bouquet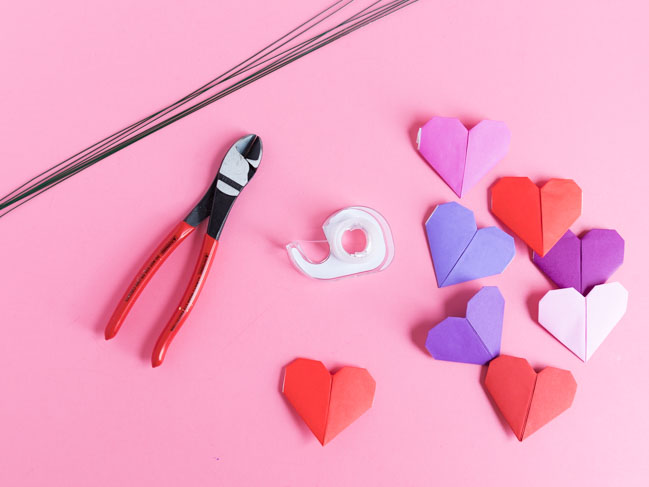 How to Make Paper Origami Flowers
Step 1: Make around 10 paper origami hearts with a variety of pink, purple, and red origami paper. Watch the video above for step-by-step folds. Or check out this simple paper heart tutorial on YouTube. It moves you through the heart step-by-step process slowly so you quickly pick up the technique and can easily replicate it to make more flowers. Warning, making these simple hearts can be addicting!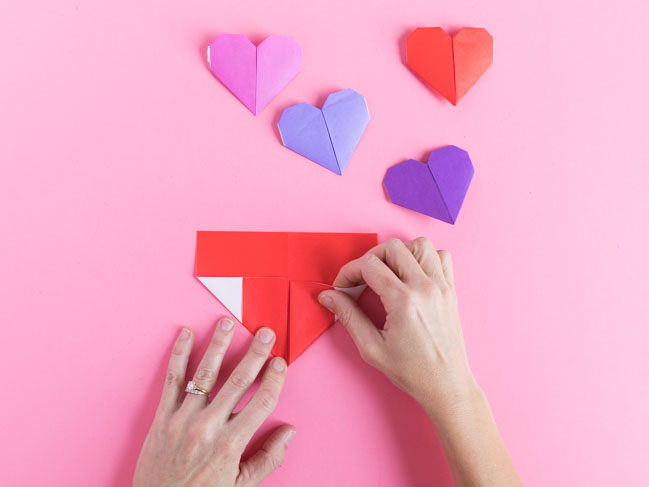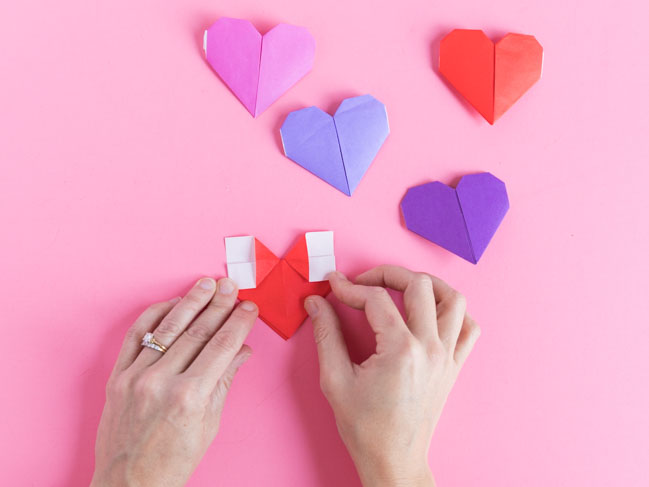 Step 2. Each heart will contain a little pocket opening in the back. This is where you will insert the flower stem.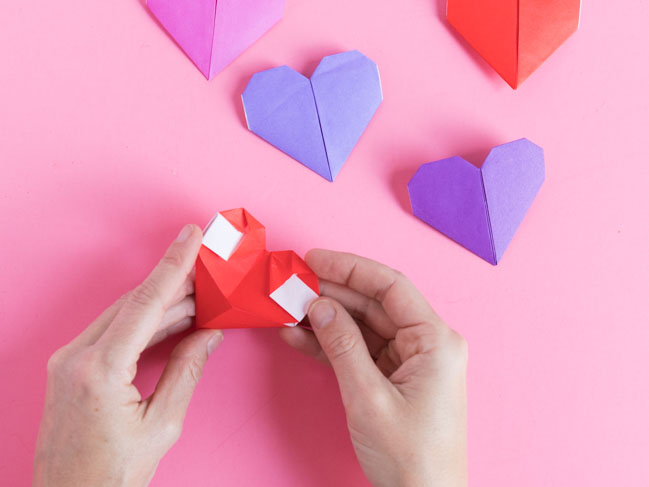 Step 3: Cut a piece of florist wire in half with wire cutters. Poke the wire into the backside opening of the heart and through the base of the heart. Secure the top of the stem to the back of the heart with a small piece of tape.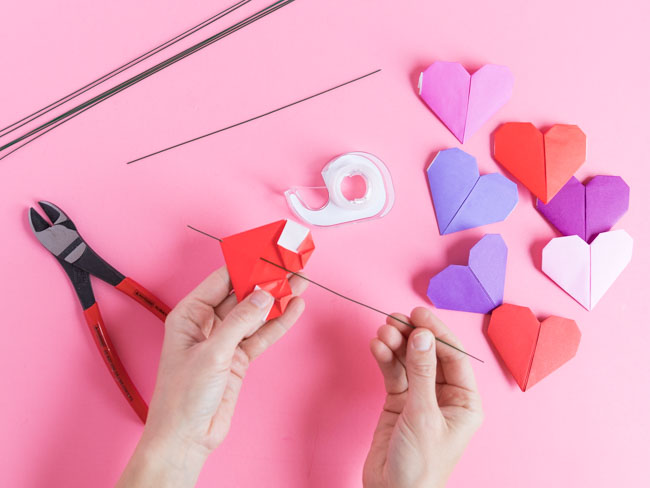 Continue making more flowers. You can vary the length of the florist wire to give the flowers different heights in the arrangement if you want.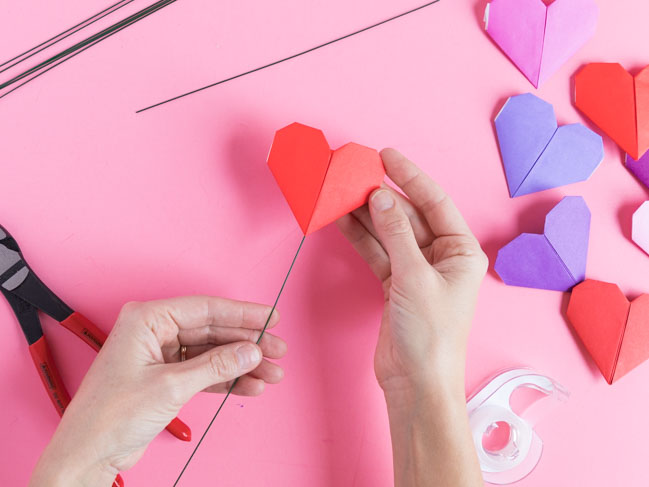 Step 4: Add a piece of florist foam to the base of a vase. If you like this painted mason jar vase, be sure to check out my simple tutorial on how to paint the inside of a vase!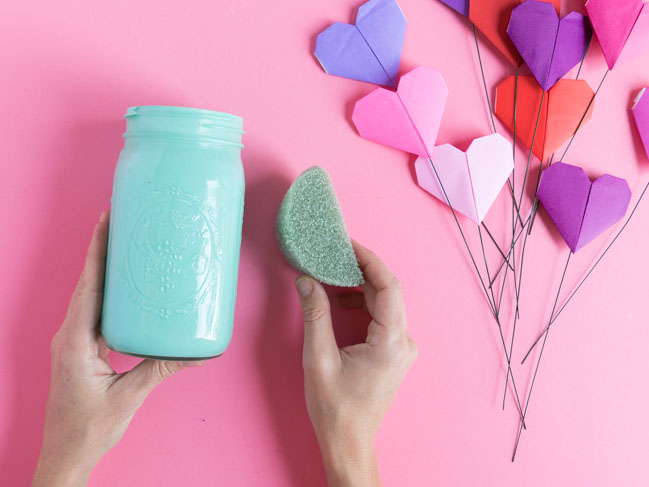 Step 5: Fill the vase with the flowers and some faux greenery. You're done!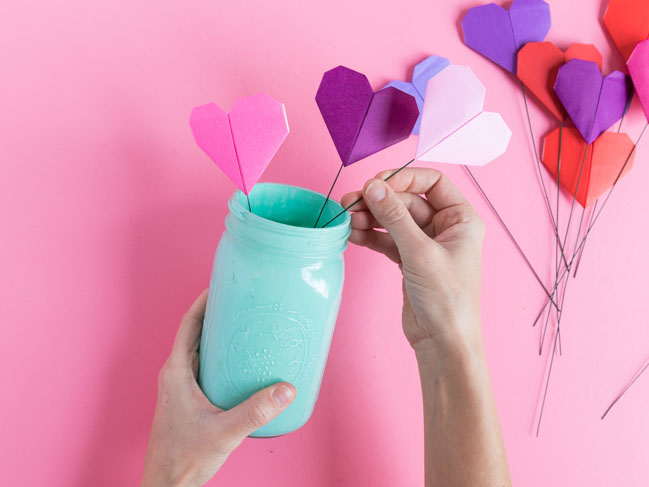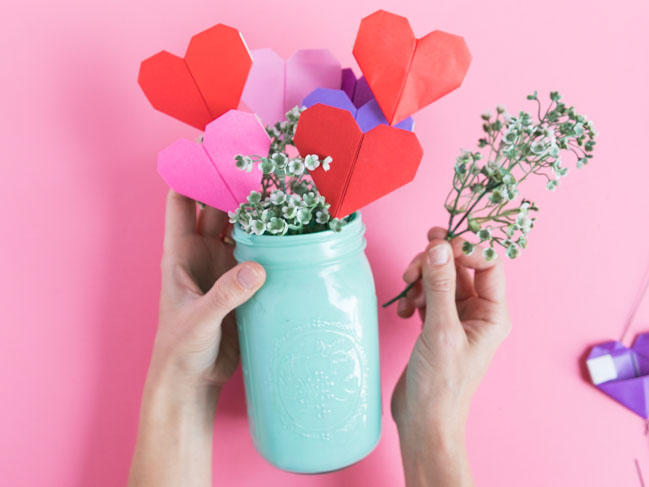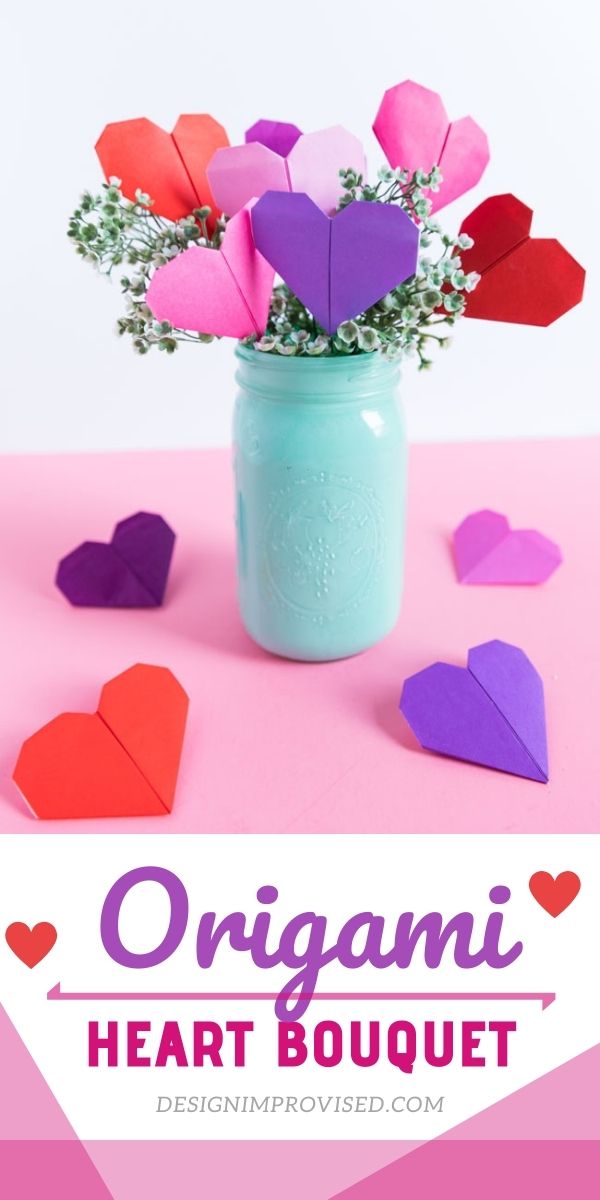 Like this simple paper origami craft?
Then be sure to check out my other paper craft ideas!