5 Easy Spider Craft Ideas for Halloween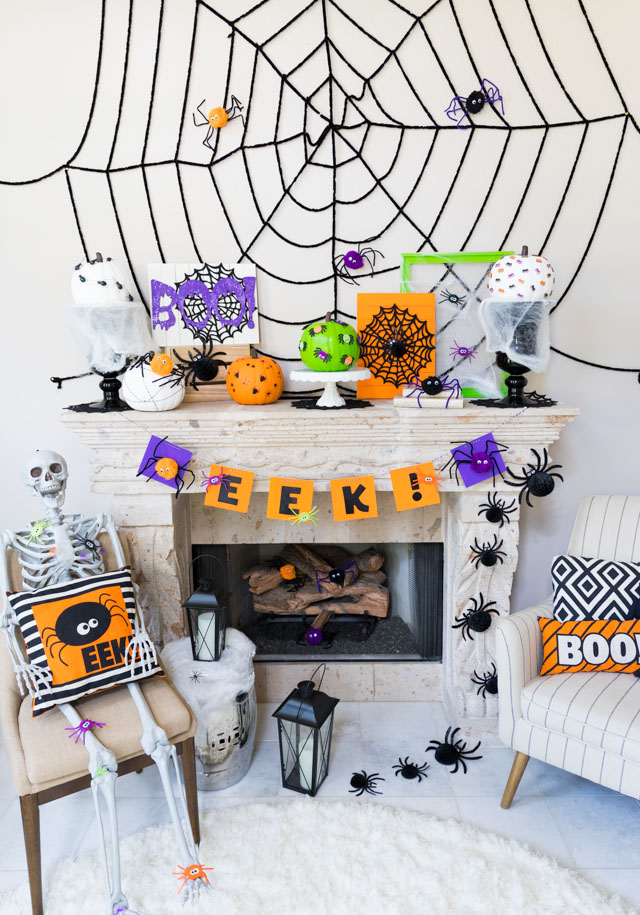 Easy Spider Crafts for Halloween
I noticed something when I was looking through my past Halloween crafts – spiders are my thing! Unintentionally, I've done a lot of spider crafts over the years, and now I've come up with an entire Creepy Crawly Spider Mantel for Oriental Trading's Fun365.com! I think I like spiders because they are more cute than scary. I'm sure there is a way to make them scary and gross, but I prefer the more cute pom-pom spider variety! Below I'm sharing 5 easy spider craft ideas that I incorporated into my Halloween mantel this year.
5 Halloween Spider Craft Ideas
1. Hang a Giant Spider Web
This giant spider web from Oriental Trading makes a big statement over a mantel or blank wall. I added a couple pom-pom spiders to mine.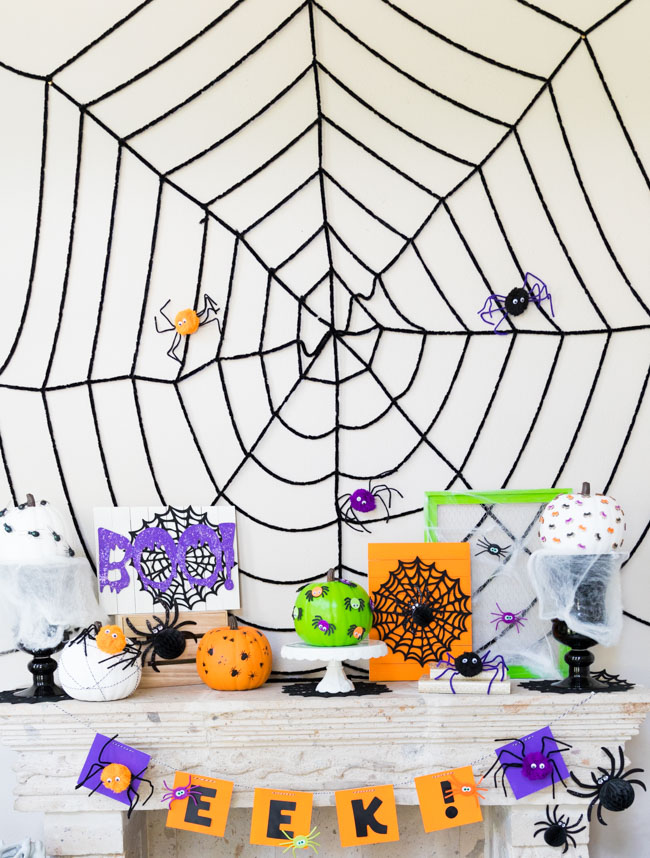 2. Make Spider Web Art
Use stretchy cobwebs spread over a chicken wire frame, or add a spider web placemat to a wood plank sign. Top with spiders!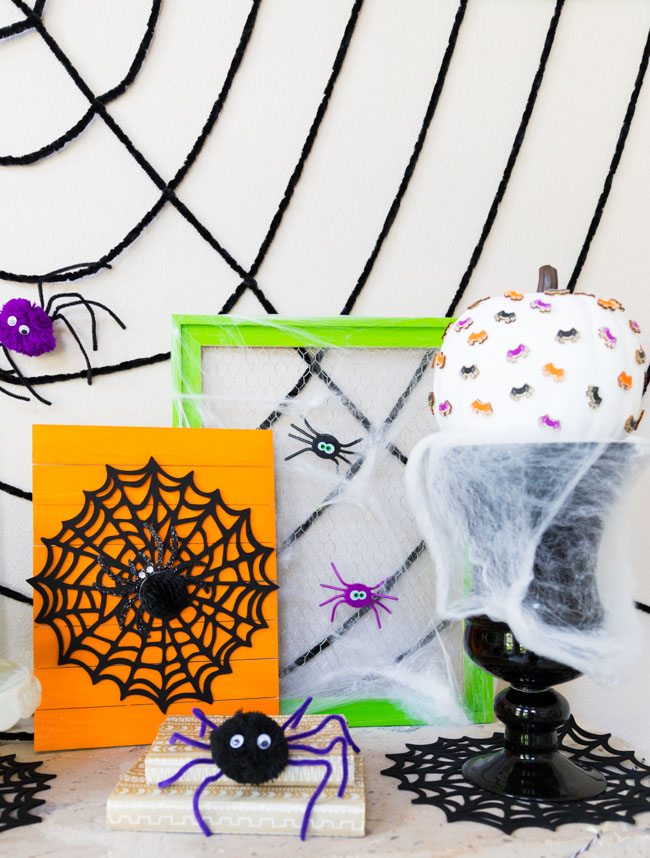 3. Decorate Pumpkins with Spiders
I have lots of ideas for you to decorate pumpkins with spiders – from wrapping them with a twine web, to adding spider stickers, to covering them with spider tattoos. You can find all my spider pumpkin ideas here!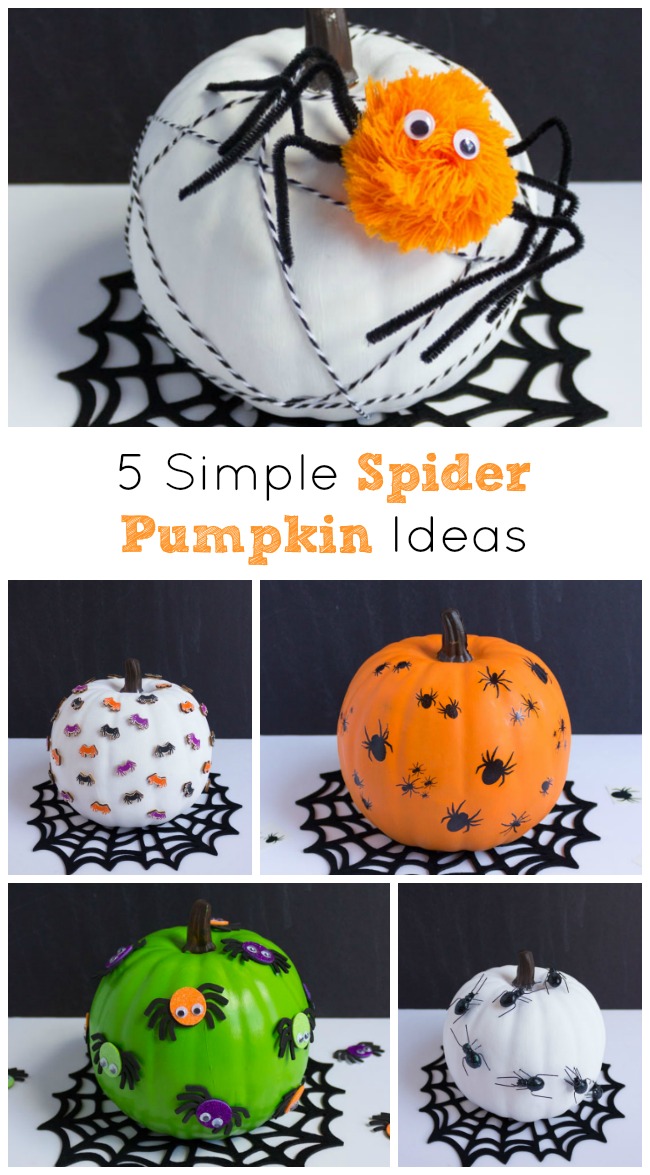 4. Create an EEK! Spider Banner
EEK! is the perfect word to associate with spiders. Make an EEK banner and top with a few spiders. Click here for the tutorial!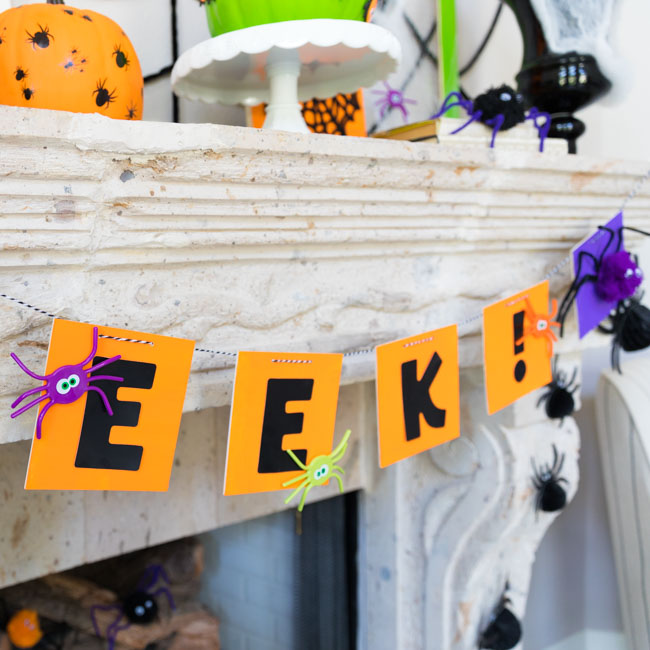 5. Cover a Skeleton with Spiders
A skeleton crawling with spiders is as scary as I get! Use a variety of plastic spiders to glue onto a life size skeleton.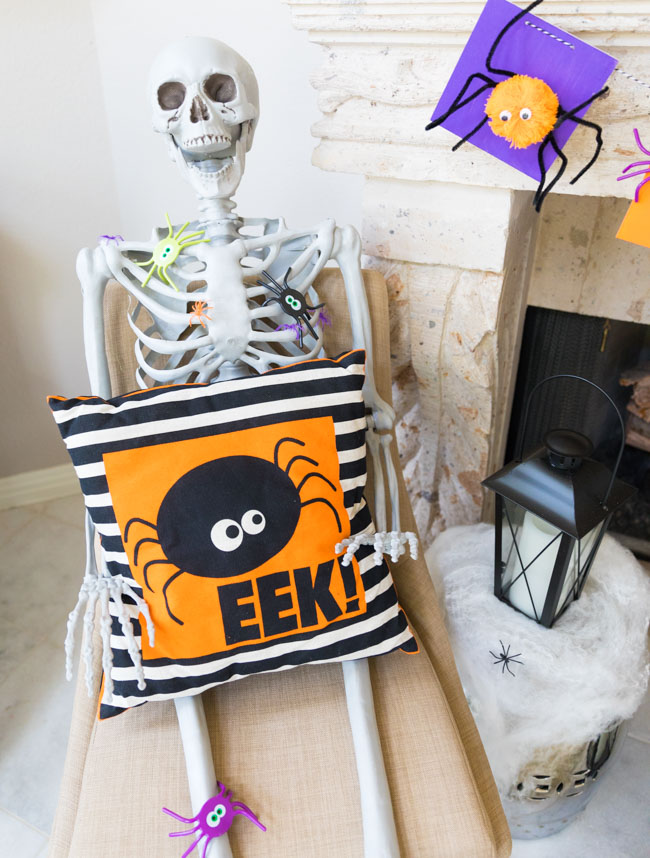 More Spider Craft Ideas!
Here are some of my other simple spider craft ideas from past years: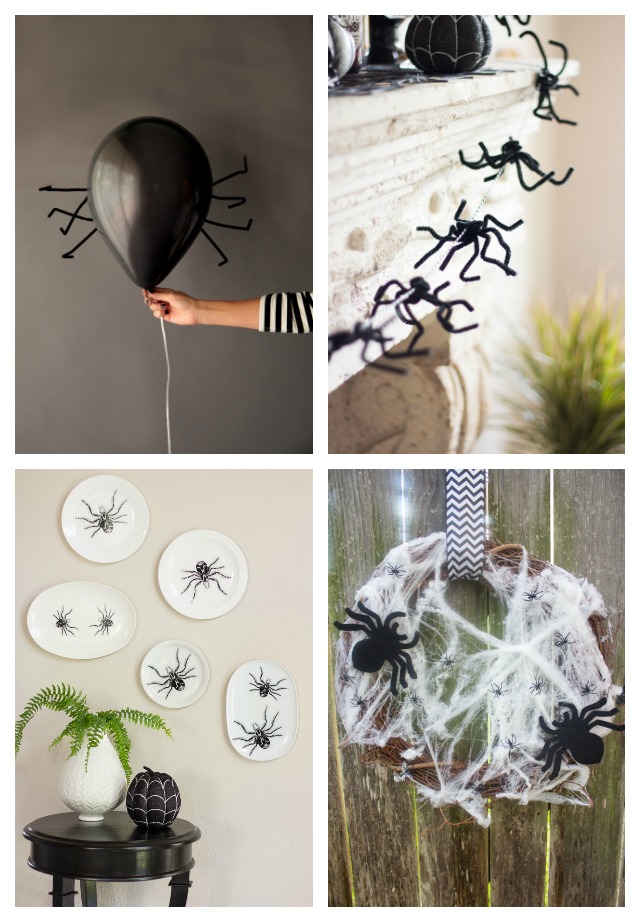 I hope you've liked these spider craft ideas!
Head to Oriental Trading's Fun365.com for all the details of my Creepy Crawly Spider Mantel and a full list of supplies. This post is sponsored by Oriental Trading.