Decorate Your Halloween Porch with Balloons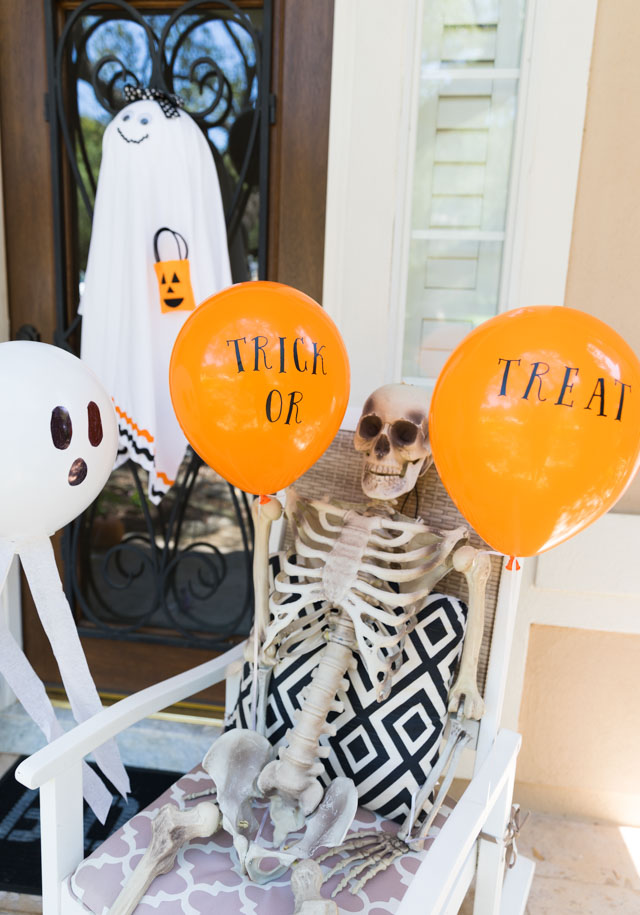 How to Decorate Your Halloween Porch
This halloween porch post has been sponsored by Balloon Time®. All thoughts and opinions are my own.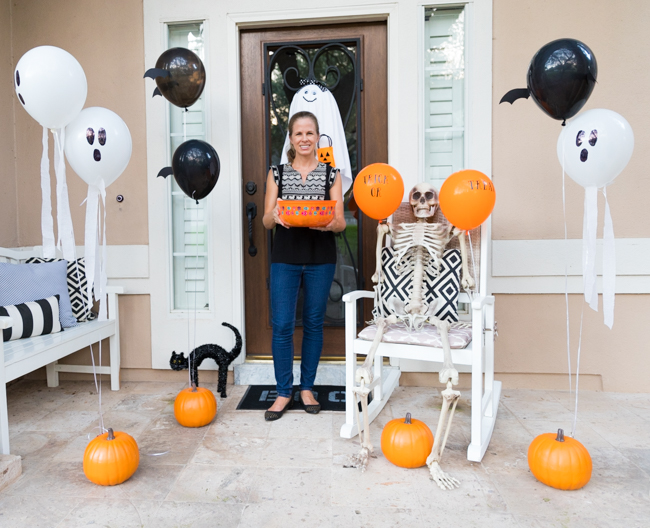 Surprise trick or treaters with a balloon filled porch this Halloween! Trick or Treat might look a little different this year so I'm thrilled to be able to add some extra spirit with these Halloween themed DIY balloons. The Balloon Time® Jumbo Helium Kit makes it easy to fill up balloons quickly at home. A few simple additions like paper wings and pipe cleaner legs transform black balloons into spooky bats and spiders. Just a few balloons are all you need to add a touch of whimsy to your front porch. Find Balloon Time at a retailer near you!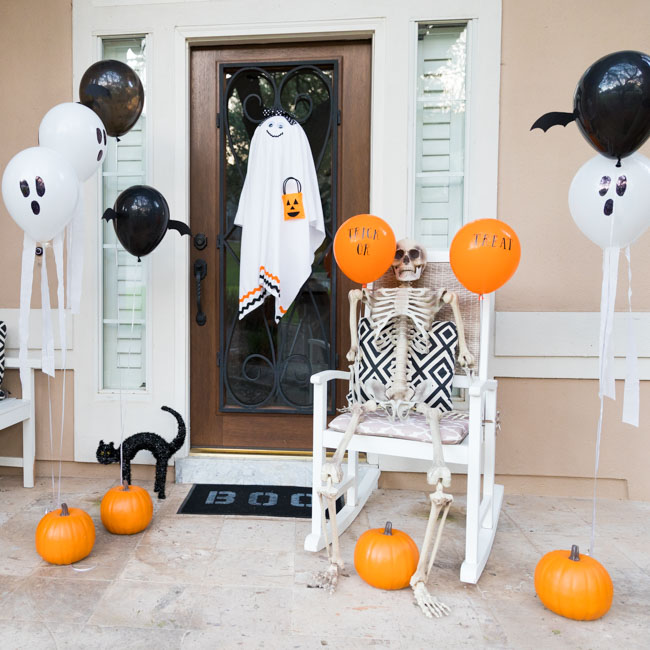 Balloon Time Helium Tanks
I was so excited to partner with Balloon Time on this post because I have been a loyal user of the portable helium kits for years. I was a convert after trying to cram six helium balloons into my car after having them filled at a party store. Two of them ended up popping in the process. From then on, I decided to only inflate my helium balloons at home!
You know I love balloon crafts, and I especially love the spontaneity of getting to blow up a few balloons for a last minute celebration. Over the quarantine, my daughters and I tied balloons onto gift bags and dropped them outside their friends' doors on their birthdays!
Balloon Time Tanks are portable and easy to use and store. I keep mine in my hall closet next to my gift bags and wrapping paper. The tanks will last you a long time if you use them to inflate a few balloons here and there. A jumbo tank can fill up to 50 nine-inch latex balloons or 27 eleven-inch latex balloons! Once you've finished a tank it is recyclable.
4 Simple Halloween Balloon Ideas
I love to find clever ways to dress up plain latex helium balloons while keeping them afloat, and these simple ideas require just a few supplies and minutes to make.
Bat Balloons
Inflate an 11″ black latex balloon with helium. Use a template like this one to cut wings from black paper. Tape the wings onto the balloon with a small piece of clear tape.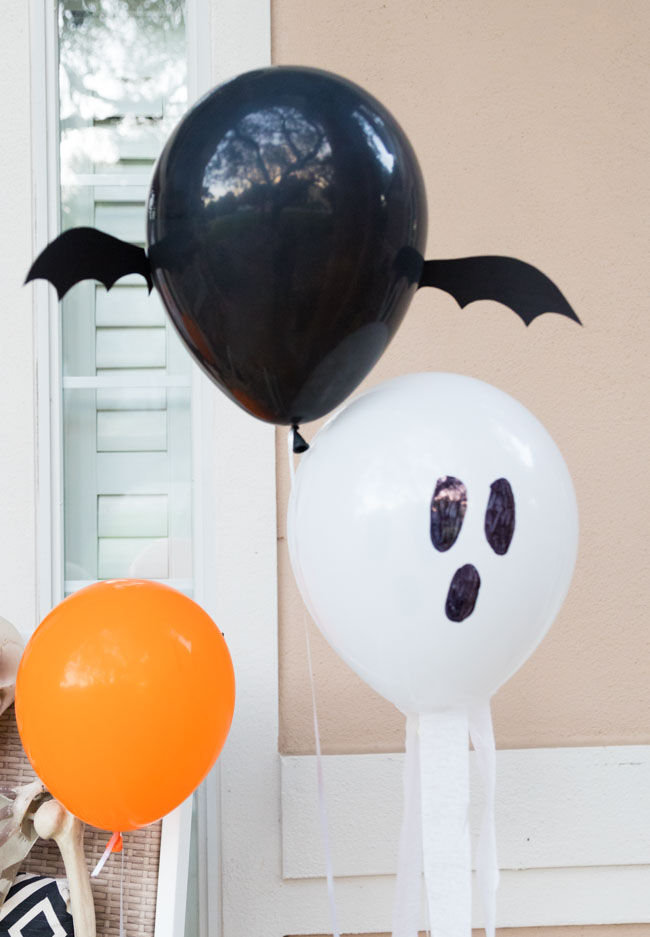 Spider Balloons
Inflate an 11″ black latex balloon with helium. Bend a black pipe cleaner in half. Then bend each end of the pipe cleaner up to create a pair of spider legs. Repeat with three more pipe cleaners. Tape the legs to the balloon with clear tape.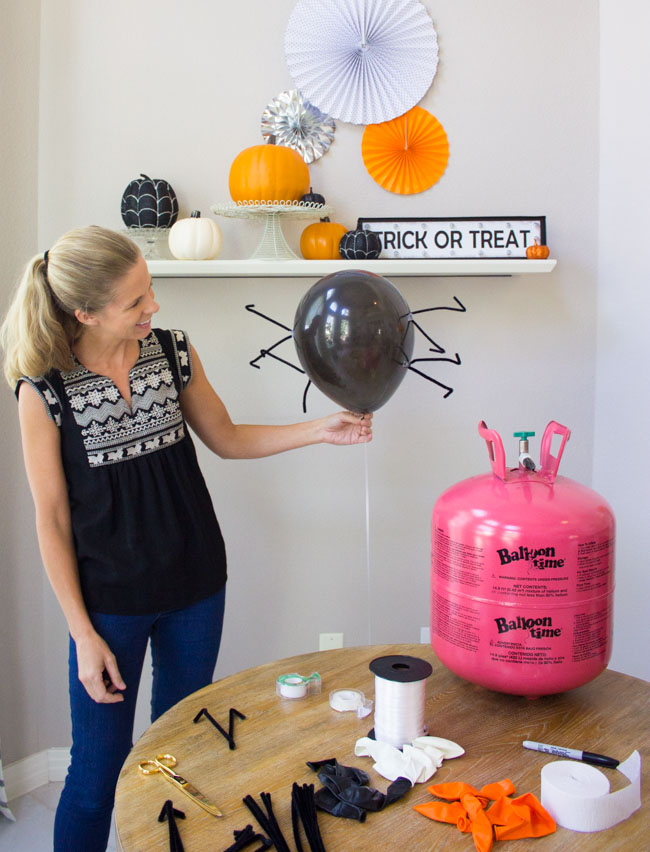 Ghost Balloons
Inflate an 11″ white latex balloon with helium. Draw two ghost eyes and a mouth on the balloon with a black permanent marker. Tape three strips of white party streamers to the bottom of the balloon with clear tape.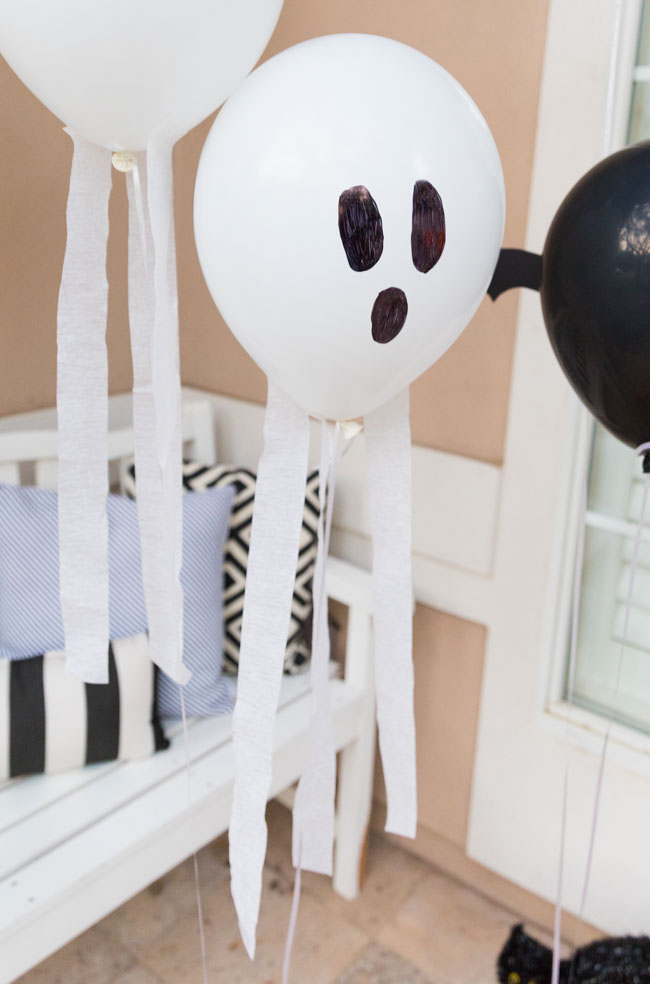 Trick or Treat Balloons
Inflate two 11″ orange latex balloons with helium. Use a cutting machine to spell "Trick or Treat" in black vinyl. Add the letters to each of the balloons. You can also use lightweight letter stickers in place of the vinyl.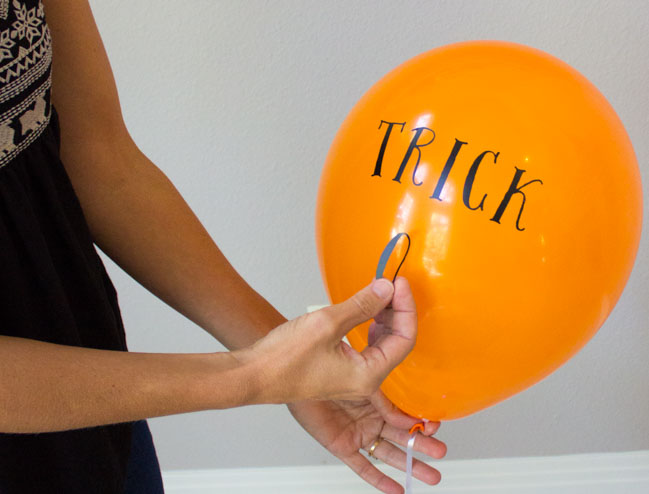 Tips for Making Halloween Helium Balloons
The decorated balloons will stay afloat for about four hours, so inflate and decorate them as close to trick or treating time as possible.
Prepping your supplies (cutting out the bat wings, bending the pipe cleaners for spider legs, etc.) can be done in advance to make your decorating time even quicker.
Make sure to use helium-quality latex balloons. Also, the bigger the balloon, the longer it will stay afloat after being decorated. I recommend using at least 11″ latex balloons.
Use balloon weights to display the balloons on your front porch. I put a pumpkin in front of each of my balloon weights to disguise them.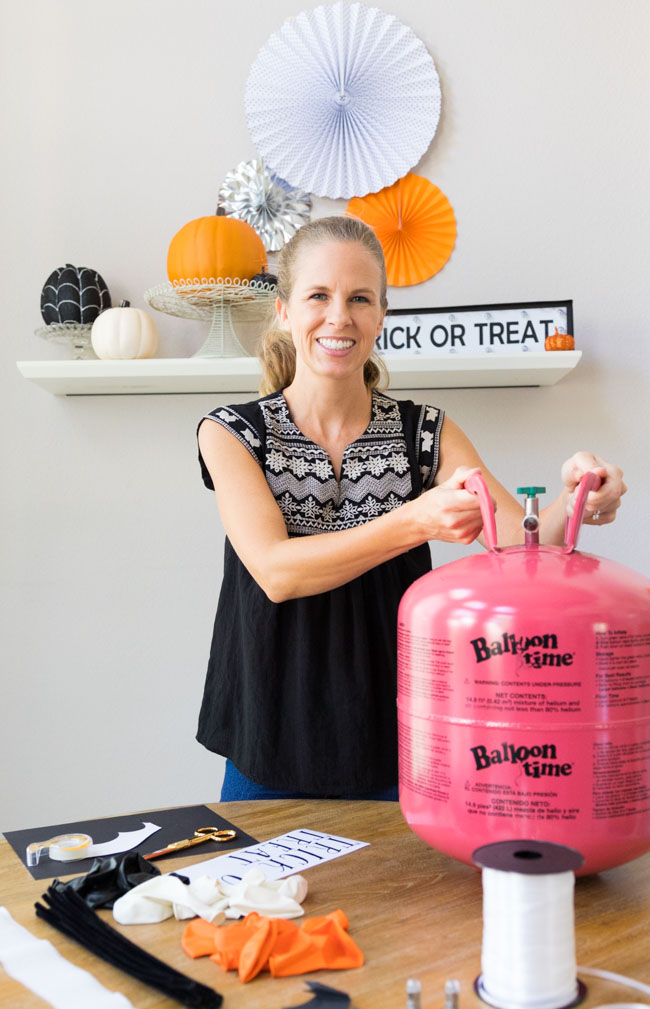 Decorating Your Halloween Porch
With the balloons being the star of the show, you don't need much in the way of additional decorations for your Halloween front porch. However, having a skeleton to hold the "Trick or Treat" balloons is a fun addition! I propped our skeleton up in a rocking chair by the door and tied the balloons to his hands. Then I placed a grouping of balloons on each side of the door and used pumpkins to disguise the balloon weights. I love that everyone can enjoy these decorations, even from a distance if needed!

Grab your own Balloon Time tank at a retailer near you in time for Halloween!