Halloween Spider Web Wreath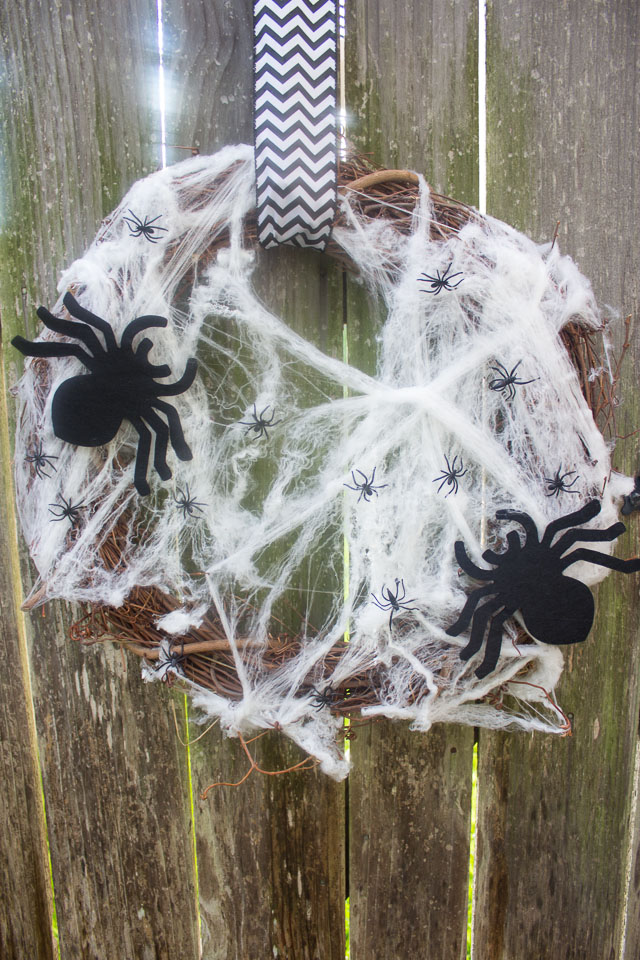 Halloween Spider Wreath
This Halloween spider wreath is perhaps the easiest wreath I've ever made!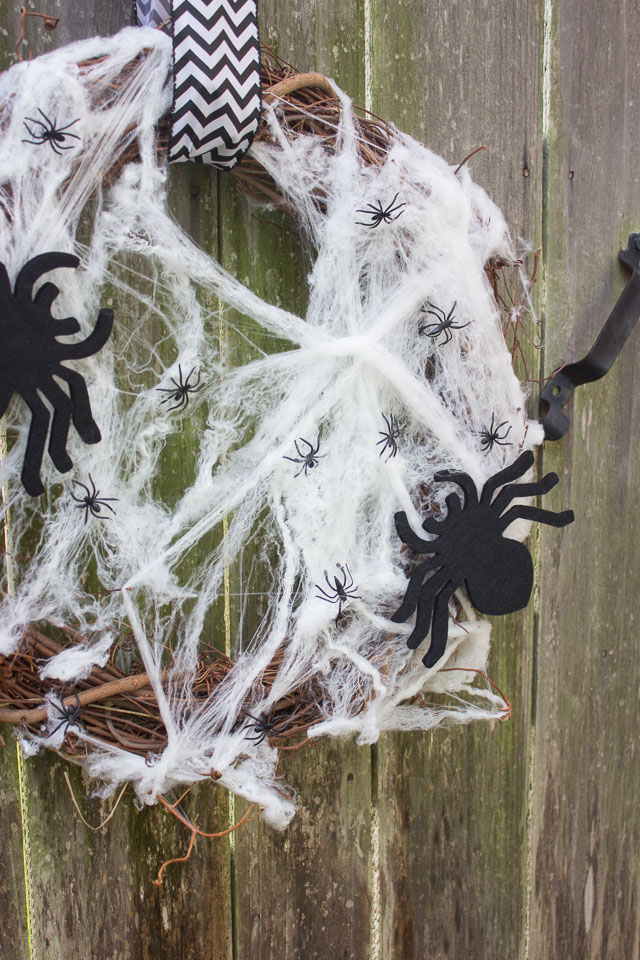 I'm telling you, it doesn't get much easier than this wreath. If you'd like to make something handmade to decorate your house this Halloween, but don't want to spend more than 5 minutes doing it, this is the project for you.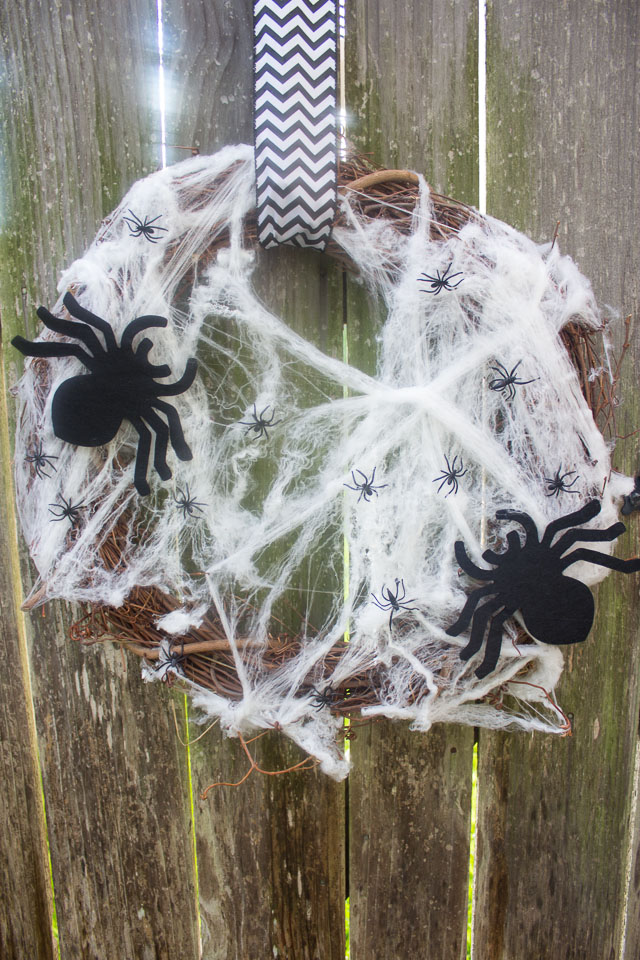 Supplies for DIY Spider Wreath
Plastic spiders
Large felt or cardstock spiders (I purchased mine at Hobby Lobby in the Halloween aisle, but you could also trace a template onto black felt and cut out!)
Hot glue
Scissors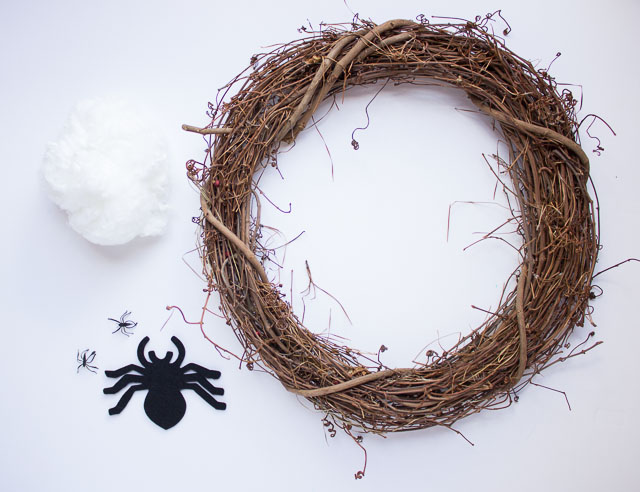 How to Make a Halloween Spider Web Wreath
Step 1: Stretch out spider web
Take a chunk of the spider web and start stretching it across your wreath by catching it on part of the grapevine and pulling it across to the other side. Keep stretching until you get the look you want, adding more web or trimming as needed.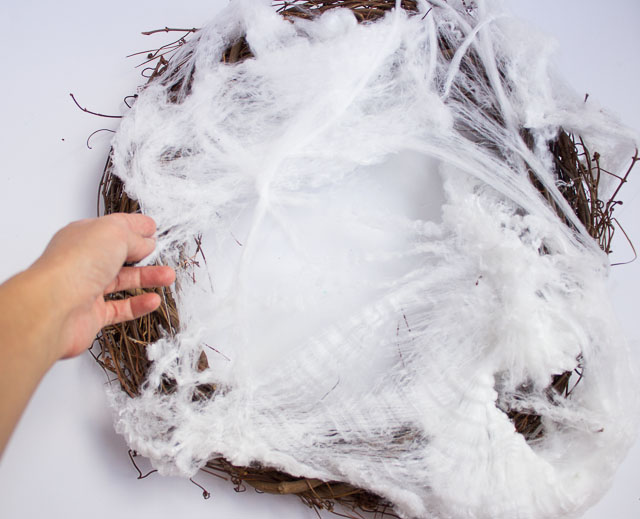 Step 2: Glue large spiders to wreath
Position the big felt spiders where you want them on the wreath. You can add a dab of hot glue to the back to secure them in place.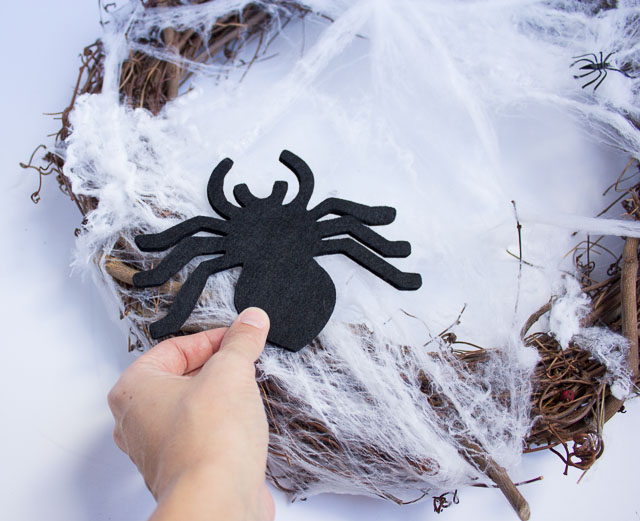 Step 3: Add plastic spiders to the wreath
Fill in the rest of the wreath with little plastic spiders. Their legs should catch easily in the web without requiring any extra glue.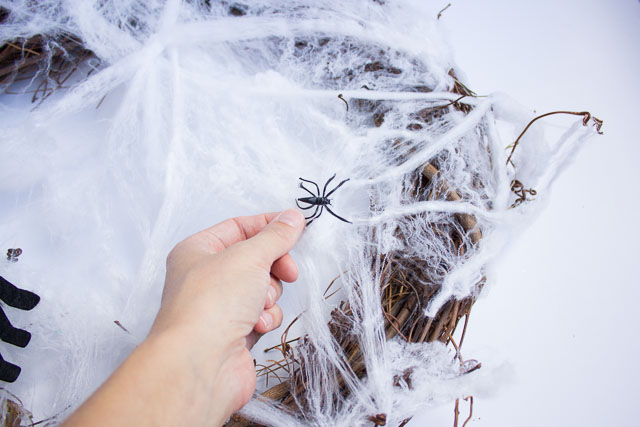 Step 4: Hang with a ribbon
Add as many spiders as you want and then hang with a ribbon. Five minutes later you have an awesome handmade Halloween wreath!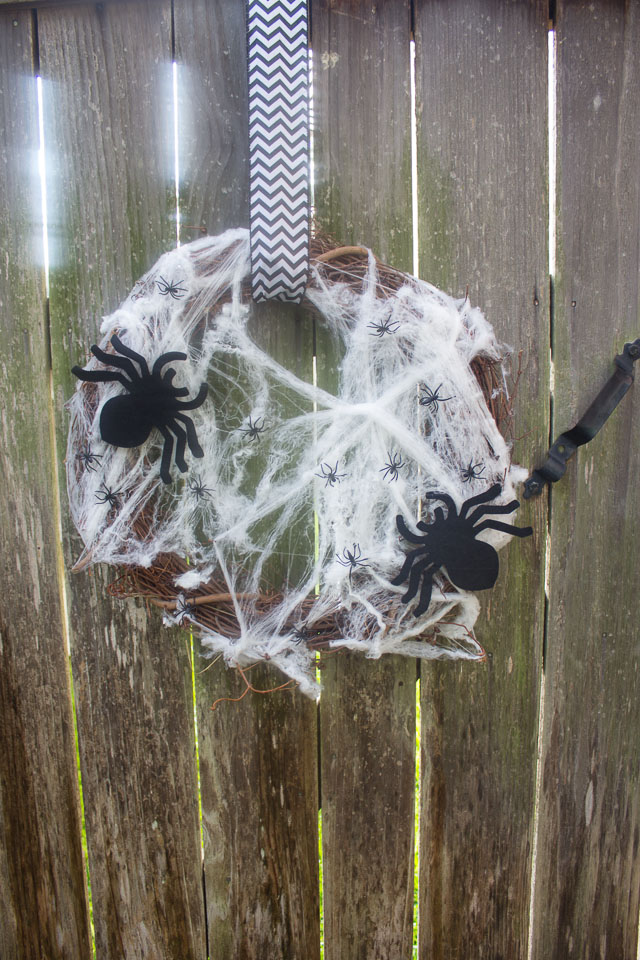 Want the prettiest front door in your neighborhood?