Halloween Spider Balloons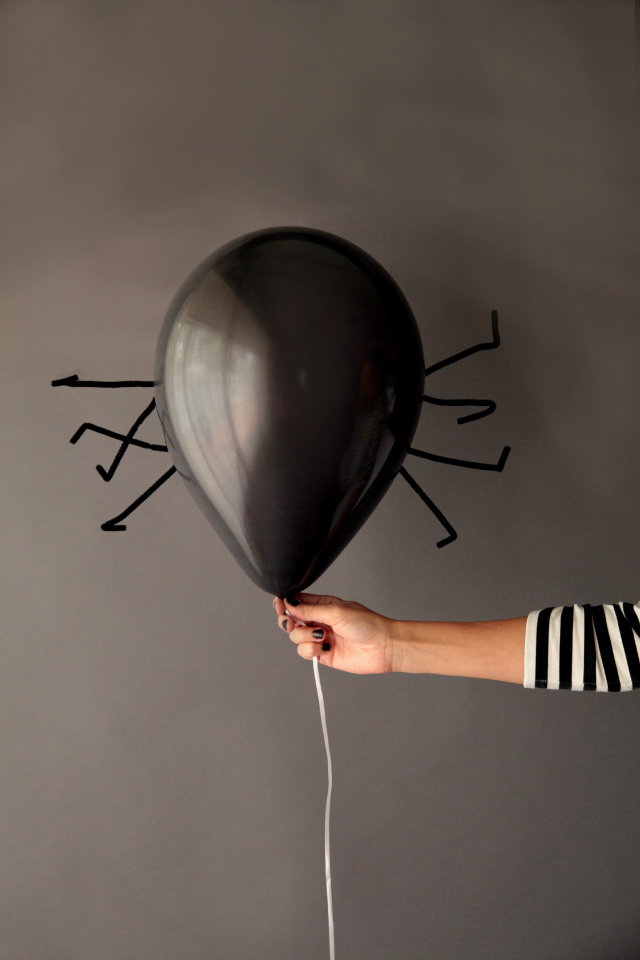 Halloween DIY Spider Balloons
Introducing my DIY Spider Balloons! I hope you guys have gotten a kick out of Halloween Balloon Week. As you can tell, I had more than a little fun coming up with these ideas. Thanks so much for humoring me by following along! I'm capping off the week with some creepy crawly spiders.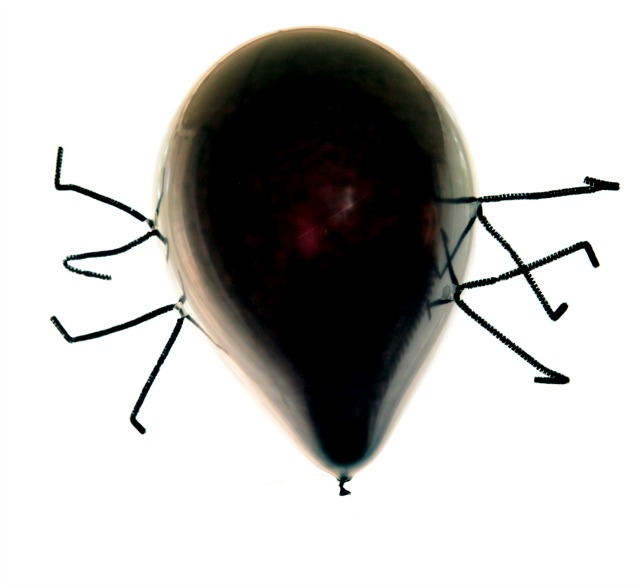 These spiders would look cute in a bunch, or mixed in with other balloons. Why not throw in an orange and black pom-pom balloon while you're at it. 😉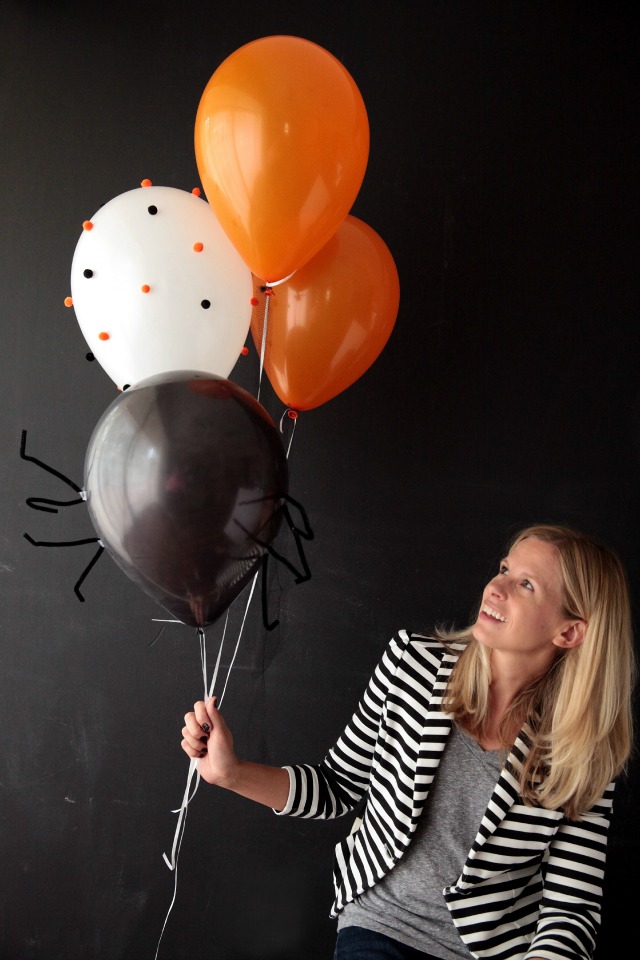 Supplies for Spider Balloons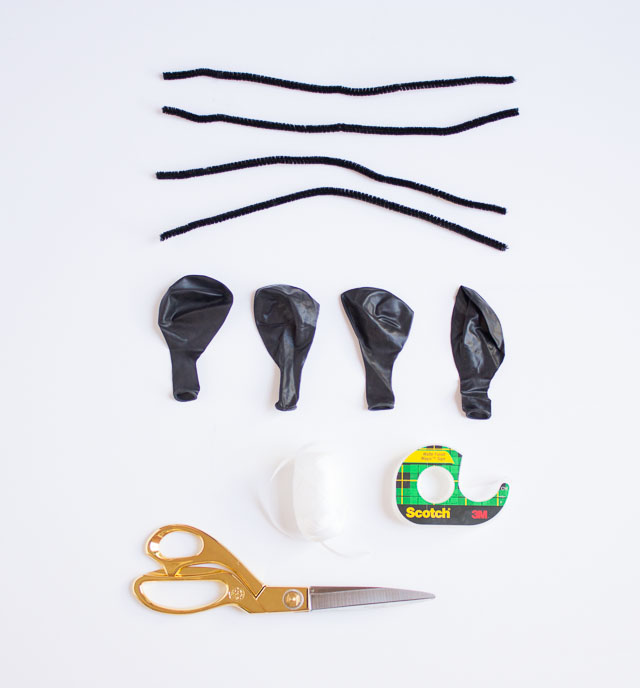 How to Make Spider Balloons
Step 1. Inflate balloons
Inflate 12″ black latex balloons with helium. I like to use the Balloon Time personal helium tanks. Note that these balloons will stay afloat for about 4 hours. You'll want to make them as close to the start of your party or event as possible. As a longer lasting alternative to helium balloons, you can use air filled balloons on balloon sticks. These will last for days!
Step 2: Make pipe cleaner legs
Bend a pipe cleaner in half and turn up each end to make two spider legs. Repeat the same step for four pipe cleaners per balloon.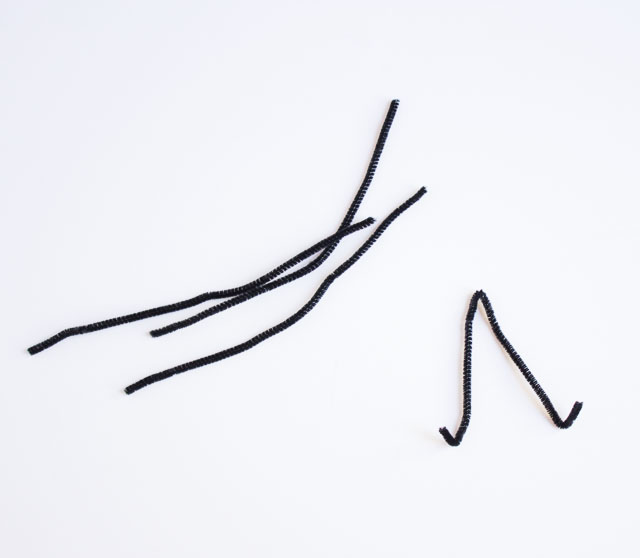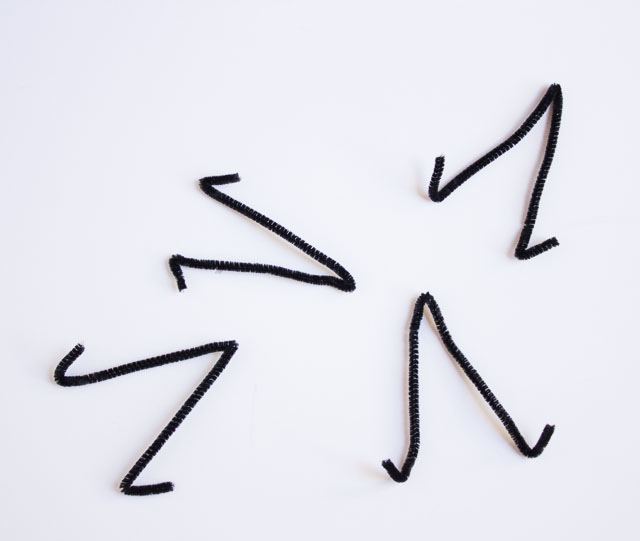 Step 3: Tape legs to balloon
Use a strip of clear tape to adhere two pipe cleaner legs to each side of the balloon.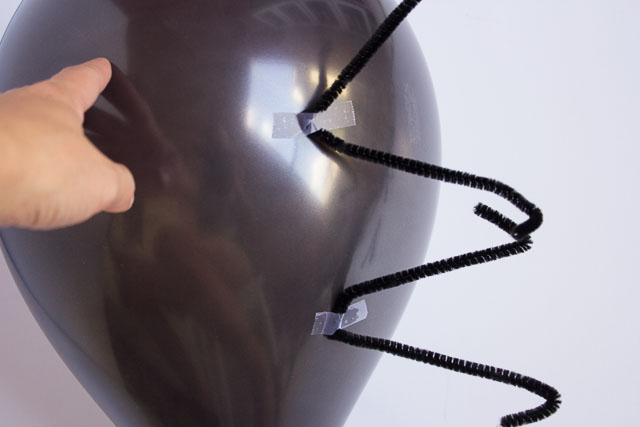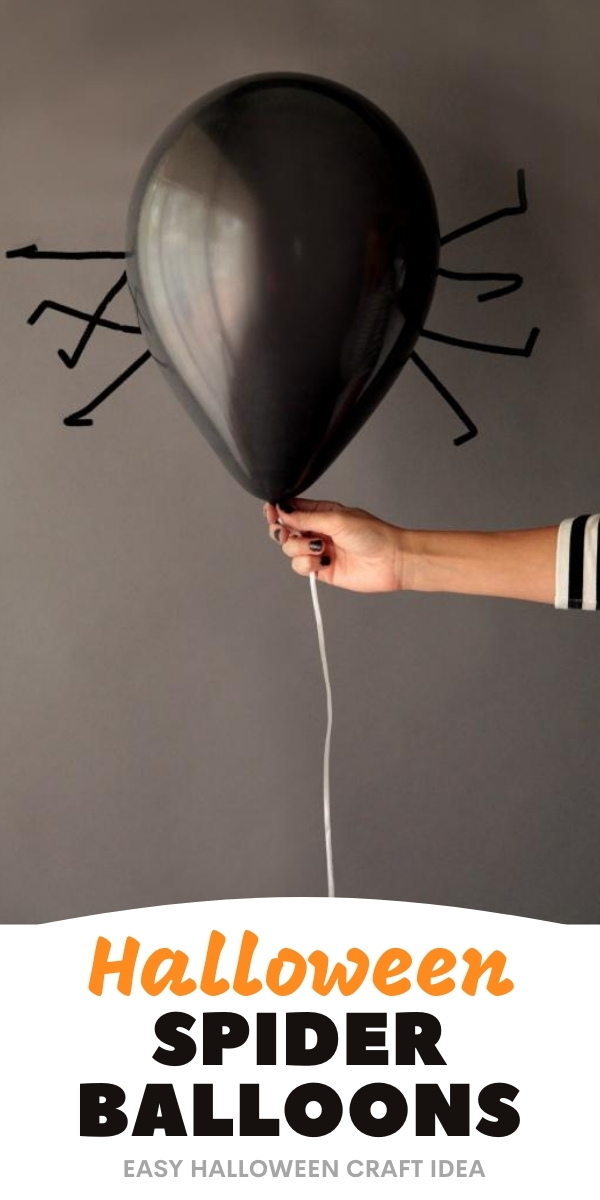 Check out these other Halloween Balloon Ideas!