Halloween Spider Balloons
September 26, 2014 | FILED UNDER: Balloons, Halloween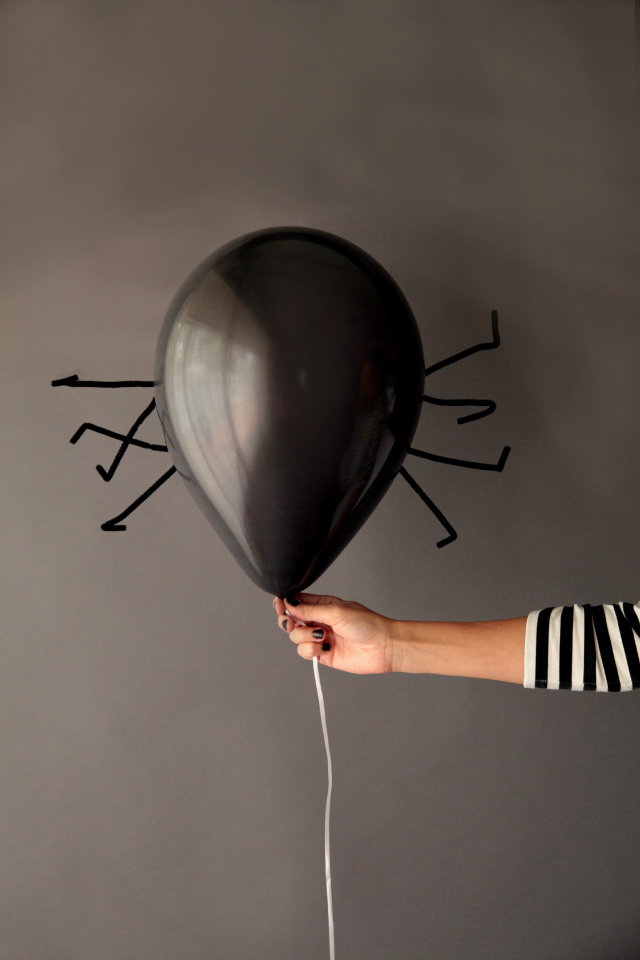 I hope you guys have gotten a kick out of
Halloween Balloon Week
! As you can tell, I had more than a little fun coming up with these ideas. Thanks so much for humoring me by following along! I'm capping off the week with some creepy crawly spiders.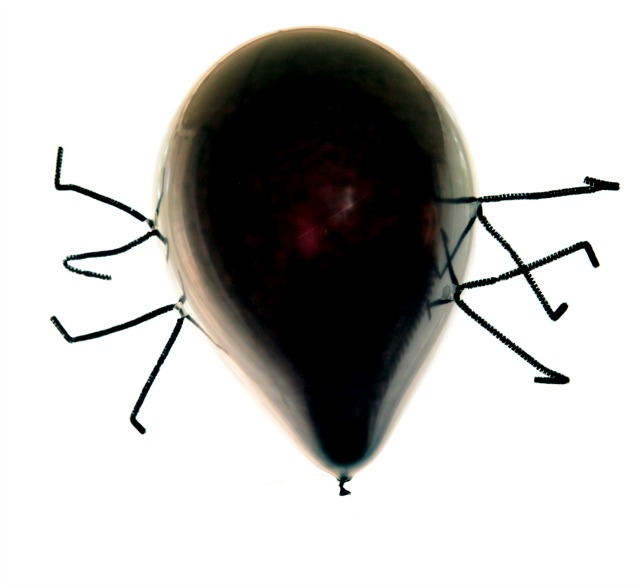 These spiders would look cute in a bunch, or mixed in with other balloons. Why not throw in an orange and black
pom-pom balloon
while you're at it. 😉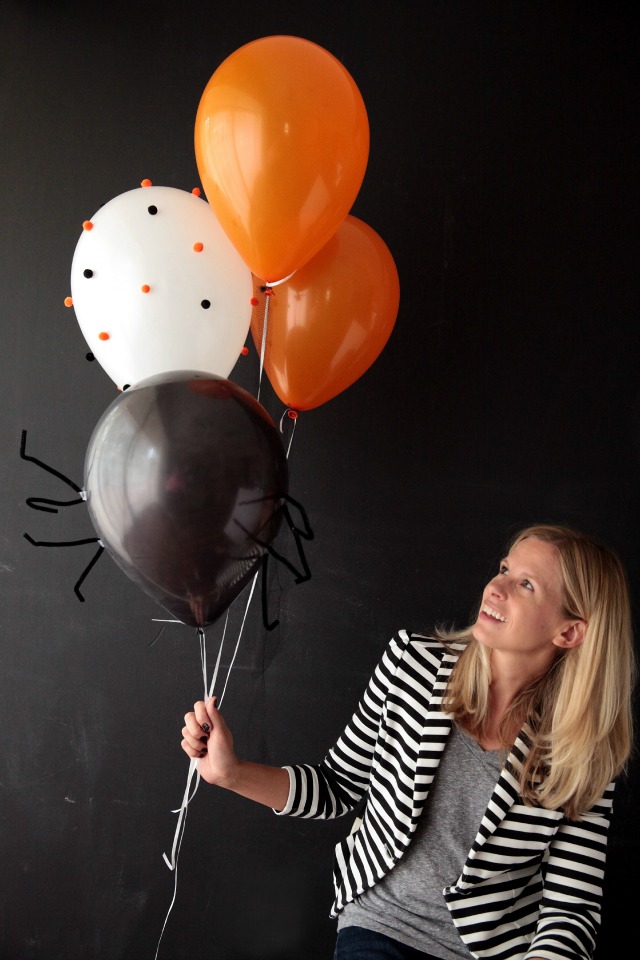 Supplies for Spider Balloons
Black 12″ helium grade balloons
Black pipe cleaners
Scotch tape
Scissors
Curling ribbon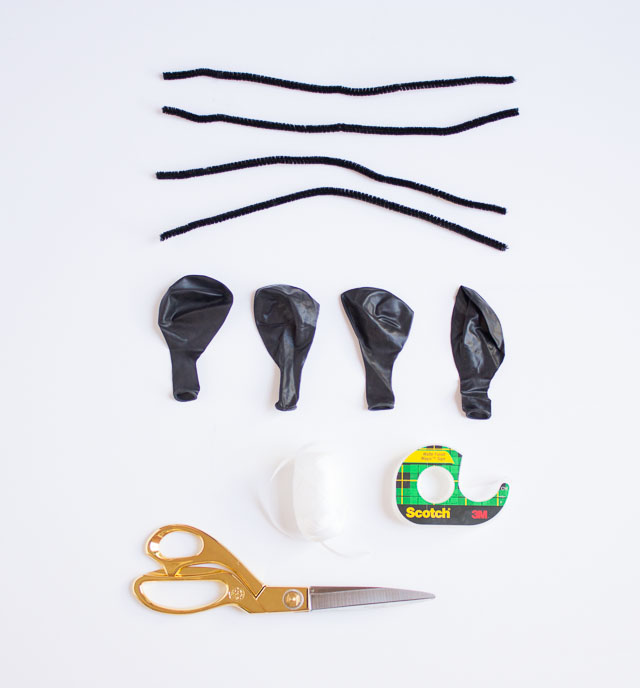 How to Make Spider Balloons
1. Inflate your balloons with helium. If you want them to stay afloat for more than 6 hours, have your local party store fill them with Hi-Float which will make them last a couple days.
2. Bend a pipe cleaner in half and turn up each end to make two spider legs.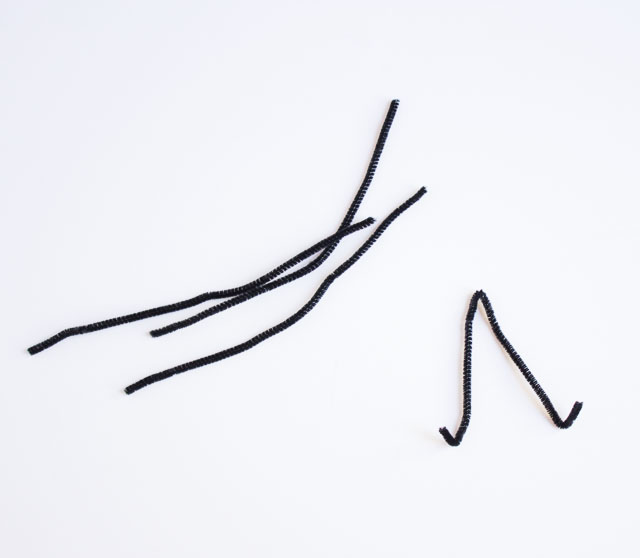 3. Repeat the same step for four pipe cleaners per balloon.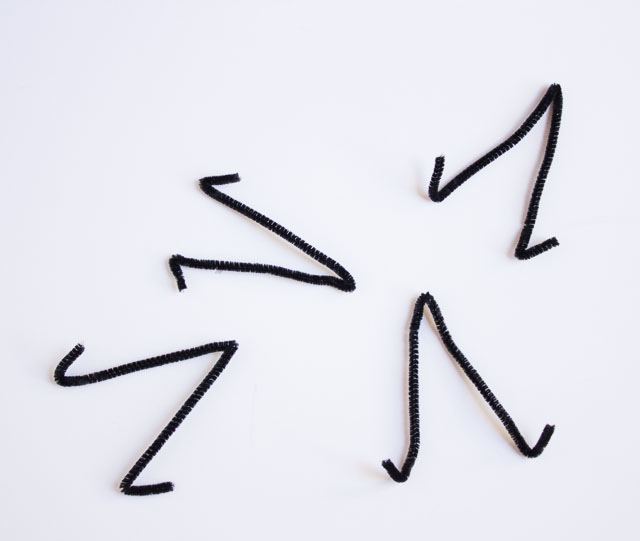 4. Use a strip of tape to adhere two pipecleaners to each side of the balloon.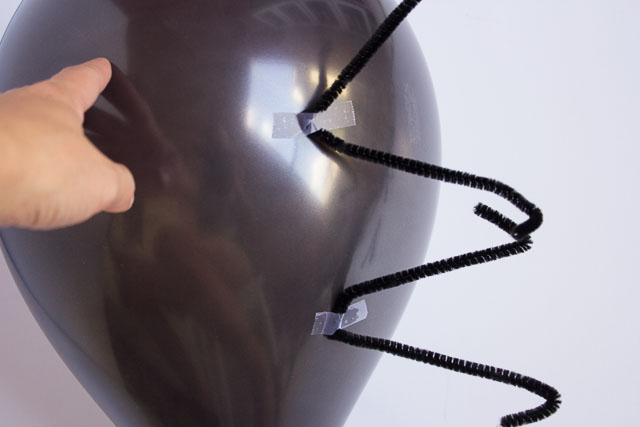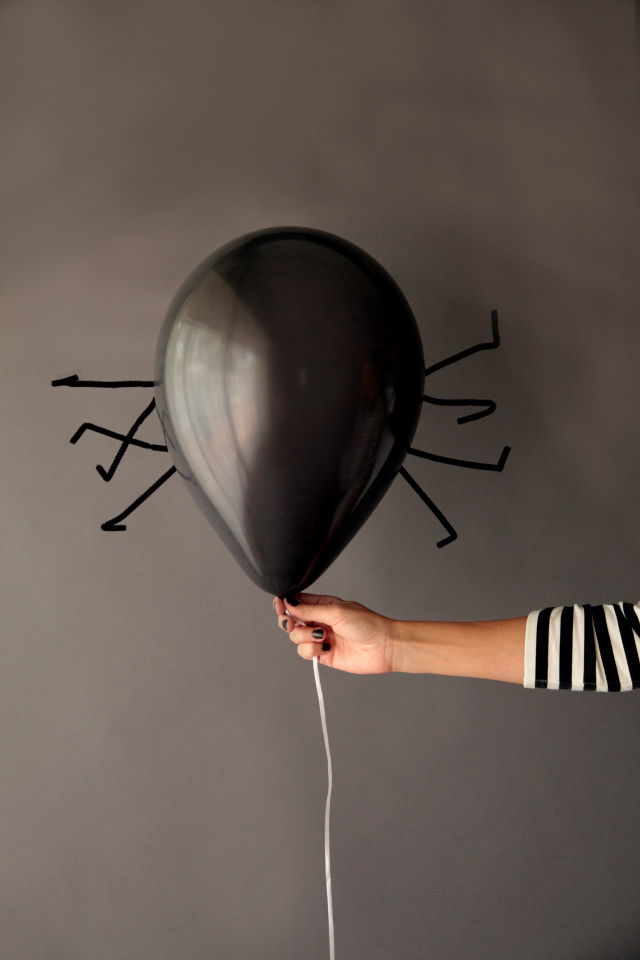 I challenge you to make one of these Halloween balloons this year – if you do, please share a pic! Here is a recap of all the ideas from Halloween Balloon Week ideas: