DIY Tinsel Garland Ornaments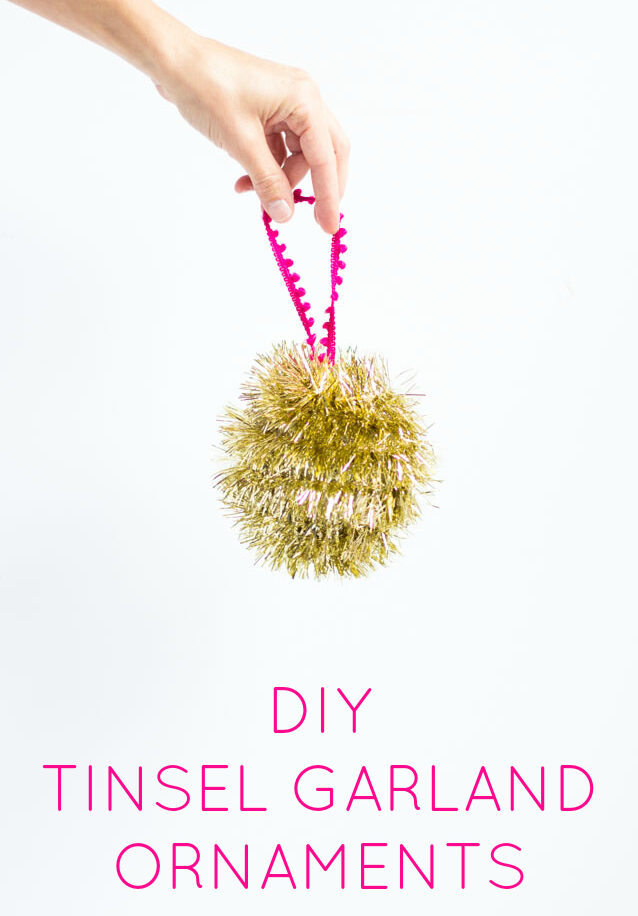 DIY Tinsel Ornaments
I've been on an ornament making binge this Christmas and for my latest idea I'm taking traditional tinsel garland off the tree and onto an ornament! I love finding ways to give new life to old things, and tinsel garland on its own is a bit dated. But these DIY tinsel garland ornaments are sparkly, fluffy balls of fun! Paired with a bright colored ribbon they look modern and fresh.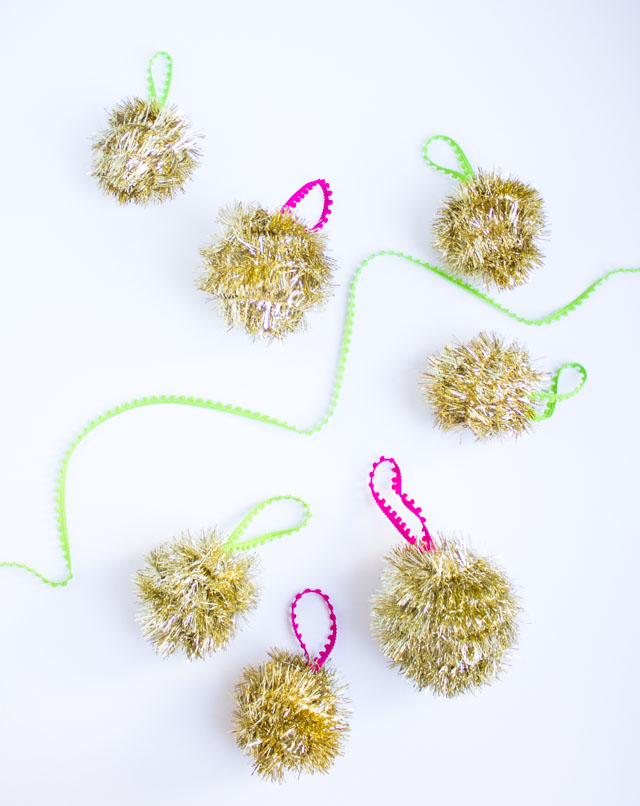 Oh, and did I mention I made them with a 99 cent roll of garland (Walmart has them in several colors!)? Doesn't get much better than that!
These large ornaments are fun to sprinkle in among your traditional ornaments. You just need a few supplies to make these fun additions to your tree. Read on to see how!
Supplies for DIY Tinsel Ornaments
Tinsel garland (I found mine at Walmart for 99 cents for 15 ft!)
Foam balls (I used 3 inch and 4 inch balls)
Hot glue
Scissors
Ribbon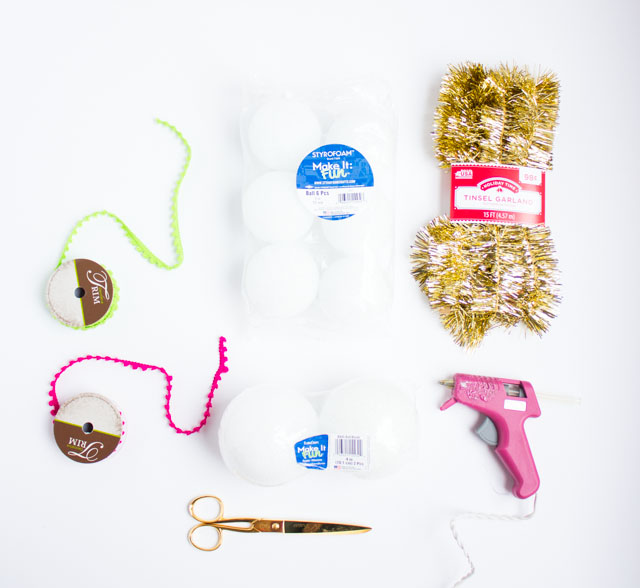 How to Make Tinsel Garland Ornaments
1. Add a dab of hot glue to the top of the foam ball and press in garland. Start wrapping the tinsel around the ball by adding a bead of hot glue and pressing the tinsel on top of it.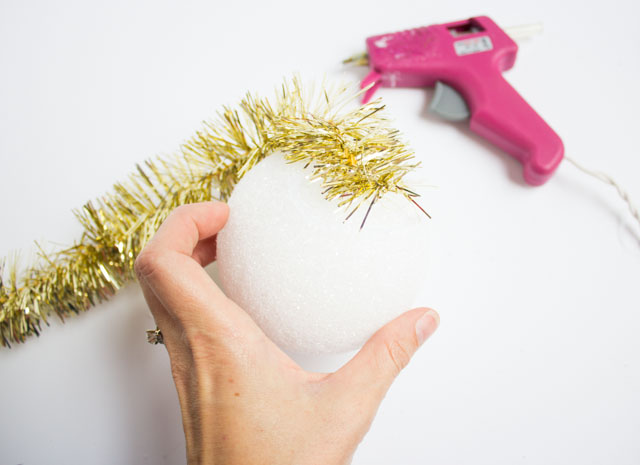 2. Continue wrapping the tinsel around the ball, making sure to wrap it close enough so that none of the styrofoam shows through. Use a generous bead of hot glue so that the tinsel sticks securely.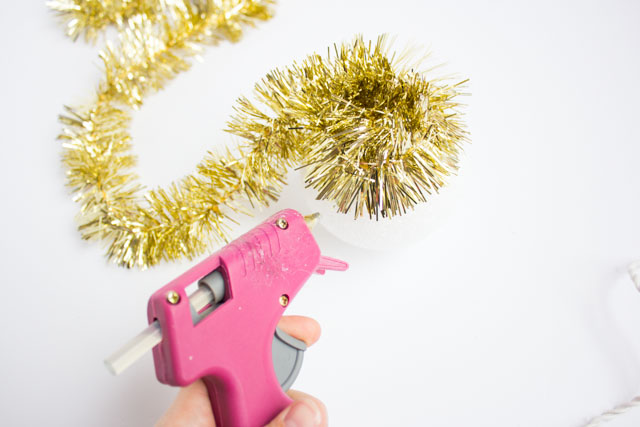 3. Once the ball is covered, trim the end of the garland and glue down. Cut a pretty ribbon and make a loop to hang the ornament with, securing with a dab of hot glue. I also added a pushpin on the top of mine to make it extra secure…and pretty!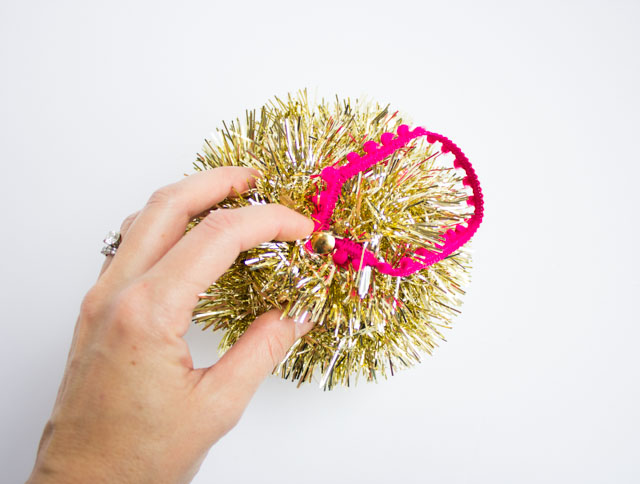 4. Hang on your tree and watch it sparkle with all the light bouncing off it it!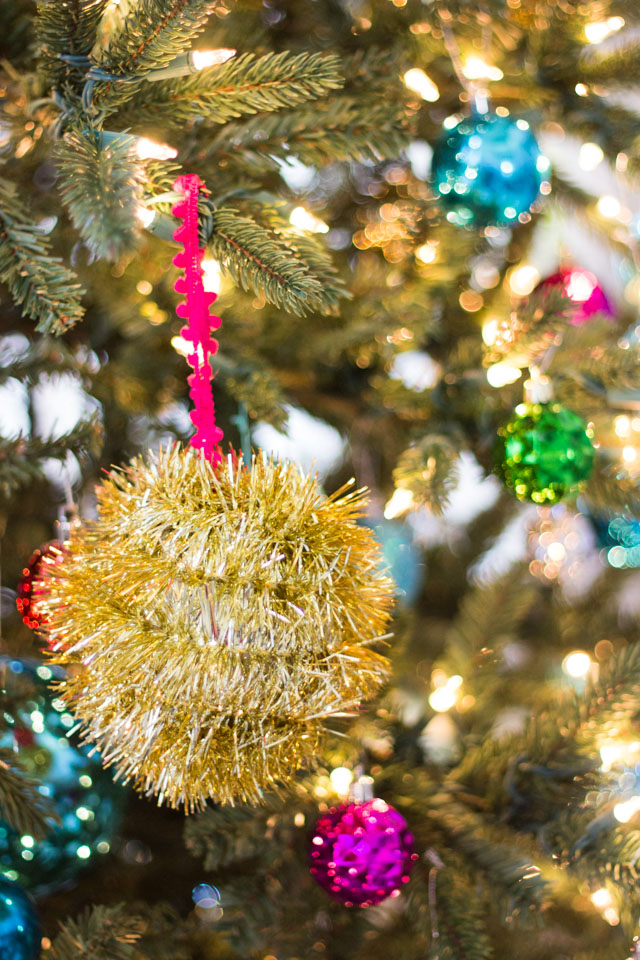 Check out these other DIY ornament ideas!