Clear Stenciled Snowflake Ornaments
December 12, 2018 | FILED UNDER: Holiday Crafts, Paint, Christmas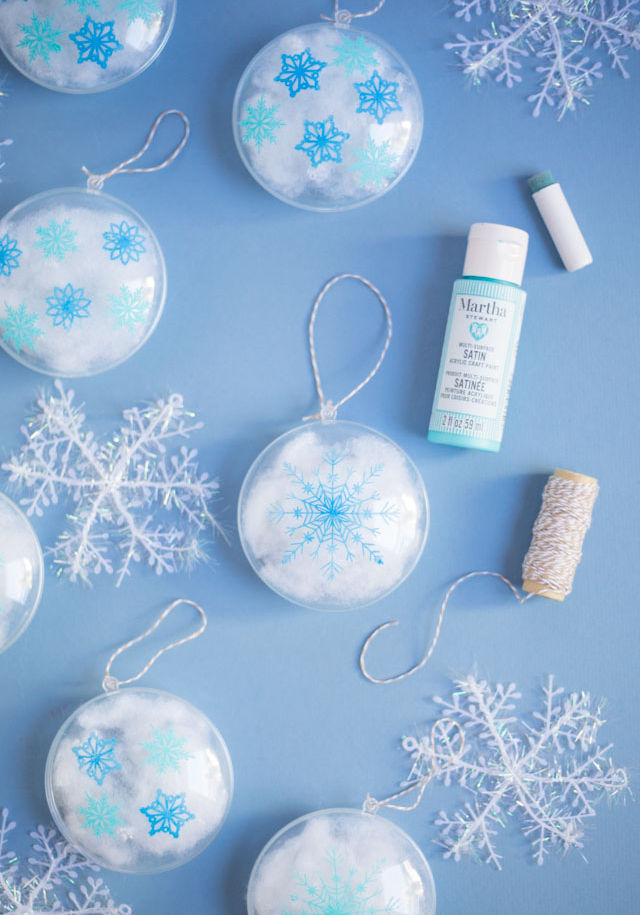 Bring a little snow into your home with these simple stenciled snowflake ornaments that I made in partnership with Martha Stewart and Plaid Crafts! I love making Christmas ornaments, and each year I try to come up with a new idea or two, often involving my favorite Martha Stewart supplies, like these
jewel-tone painted ornaments
and these
glitter ball ornaments
I made a couple years ago.
For the snowflake ornaments, I started with clear disc ornaments, filled them with "snow" and stenciled the front with pretty snowflake designs using 
Martha Stewart stencils and paints
. Read on to see how easy these are to make!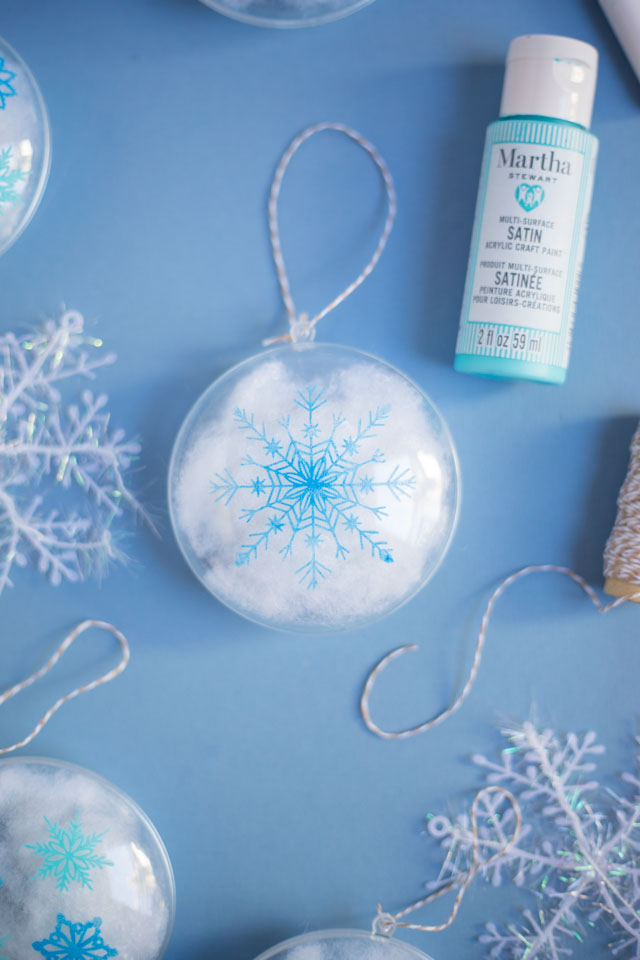 This was one of my first time using a silkscreen. The first time was to make these pretty
stenciled Christmas boxes
. If you are unfamiliar with them, they are like flexible stencils made out of a fabric material. They are great for making highly-detailed designs on anything from fabric, to wood, to glass. The
Martha Stewart silkscreens
are slightly adhesive to help them stay in place. Definitely give one a try if you never have!
Supplies for Clear Stenciled Snowflake Ornaments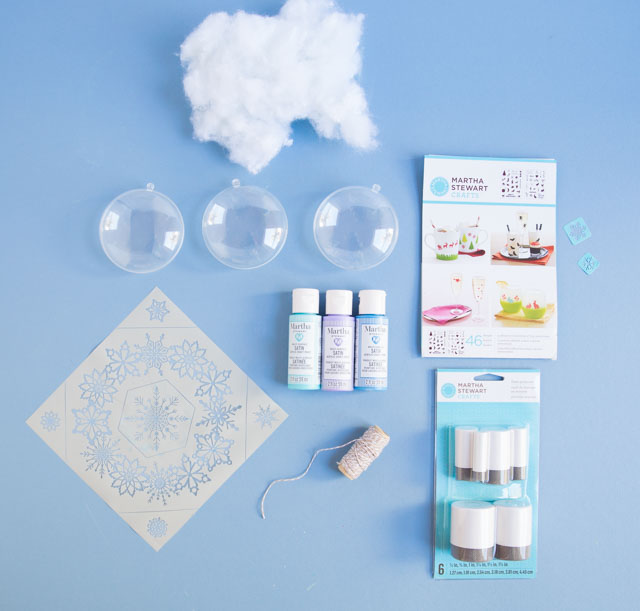 How to Make Clear Stenciled Snowflake Ornaments
1. Start by cutting the
snowflake silkscreen
with a pair of scissors. I used the main snowflake in the center of the silkscreen along with the four smaller snowflakes at the corners. You can also use these
adhesive holiday stencils
instead if you like.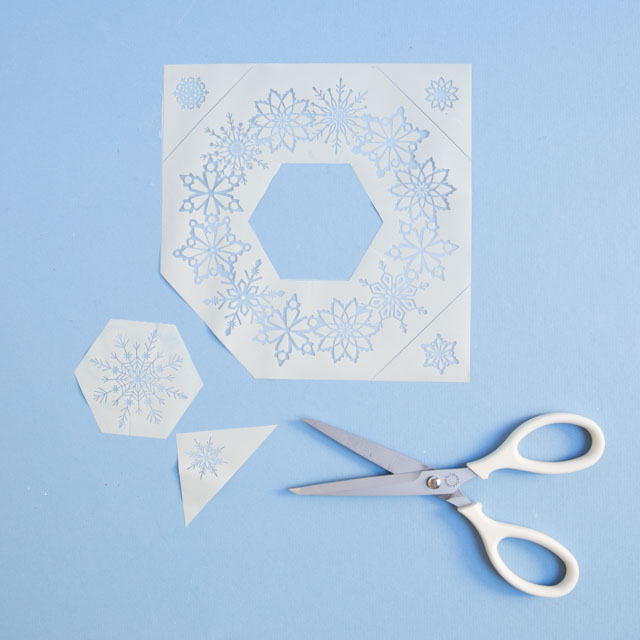 2. Center the silkscreen on the front of the disc ornament. You'll want to use flat discs for this project, not the clear round ornaments. The silkscreen is slightly adhesive which helps it stay in place once you have positioned it.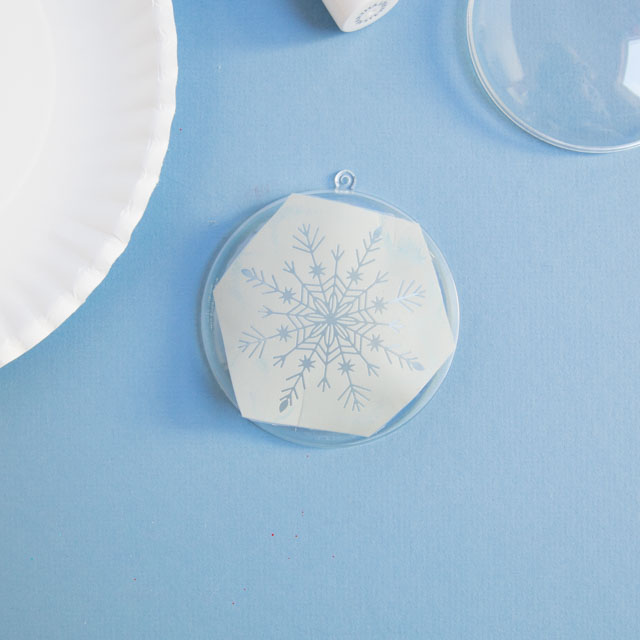 3. Use a foam pouncer to apply a small amount of paint in an up and down blotting motion. Start in the middle of the snowflake and work towards the outside edges of the silkscreen. You will need to press down the silkscreen around the sides with your fingers as you go to make sure it lies flat against the curved disc.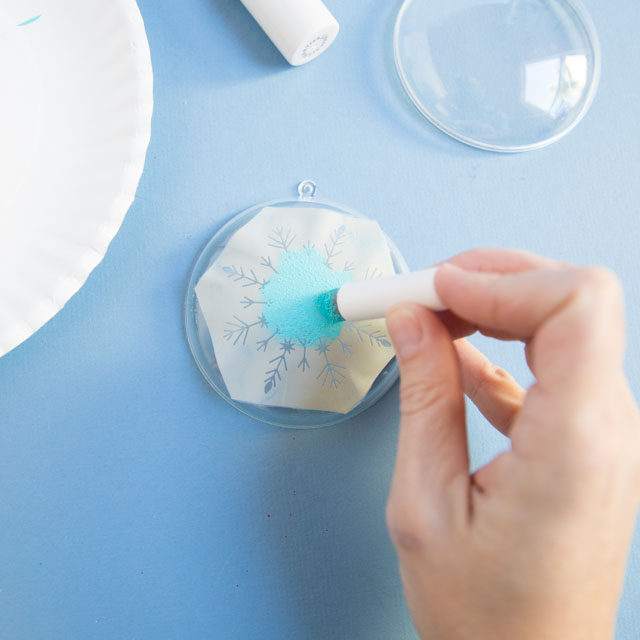 4. Peel back the silkscreen to reveal your pretty design! Wash and dry off the silkscreen immediately afterwards before using it on your next ornament.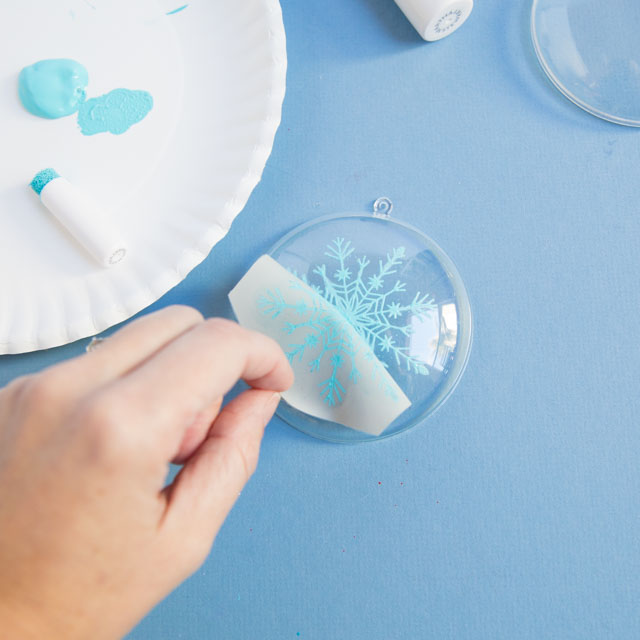 Here is an ornament using the smaller snowflake silkscreens in two different shades of blue.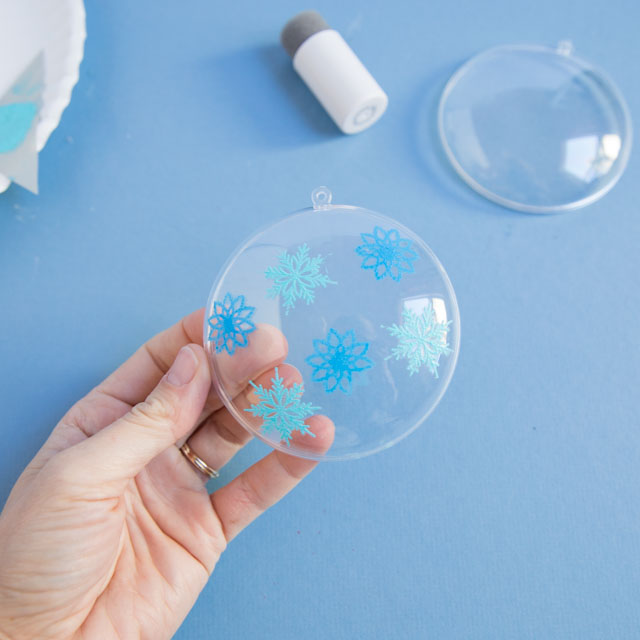 5. Fill your ornament with a little polyester fiber stuffing to serve as the snow!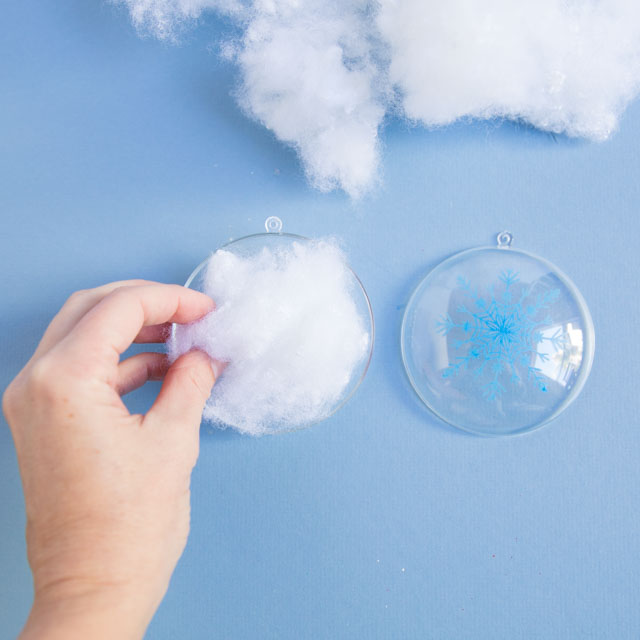 6. Cut a length of baker's twine and tie into a loop to create a hanger for your ornament.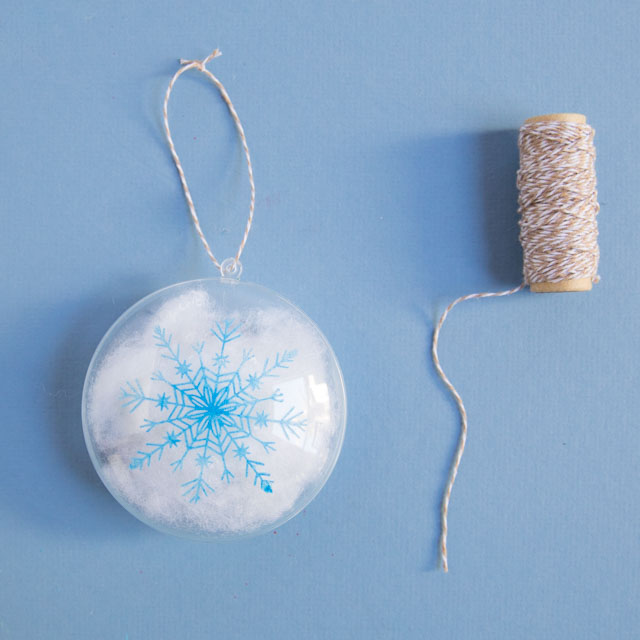 7. Repeat until you have enough ornaments to cover your tree with snowflakes!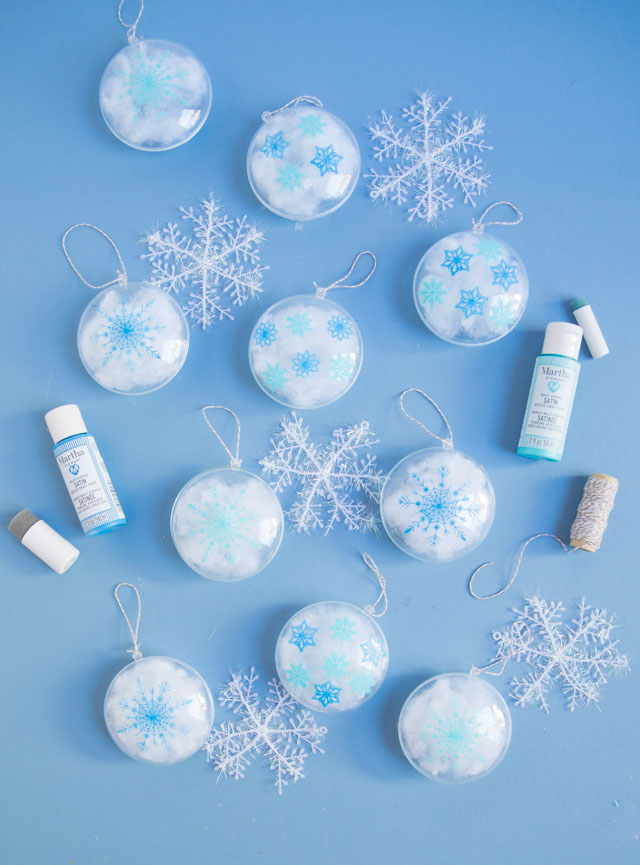 They look so pretty hanging from the tree. I love how the snow in the clear ornaments allows some of the light to pass through!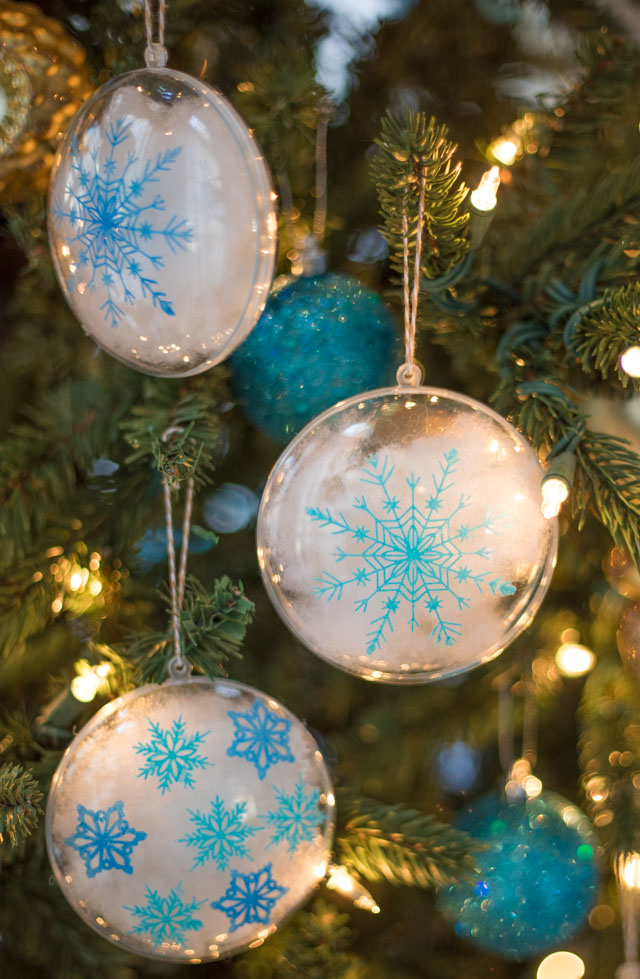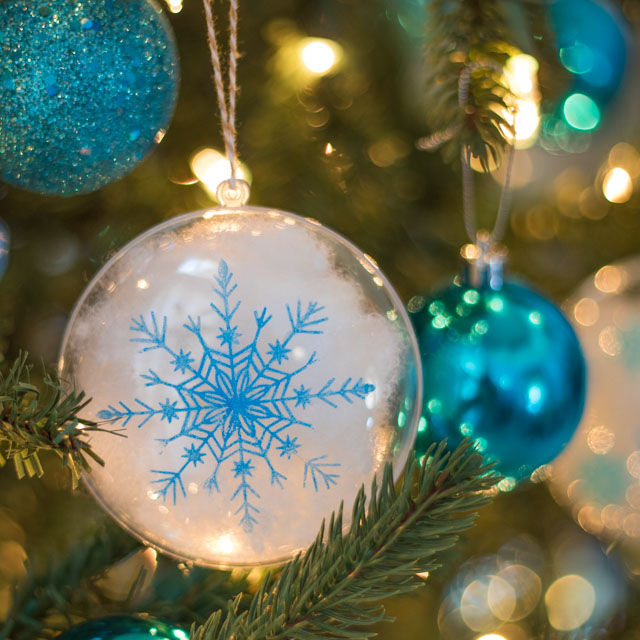 Find the new Martha Stewart stencils and paints exclusively at Michaels!
This post was sponsored by Martha Stewart Living Omnimedia and Plaid Crafts. All expressed opinions and experiences are my own.