Cute Paper Christmas Decorations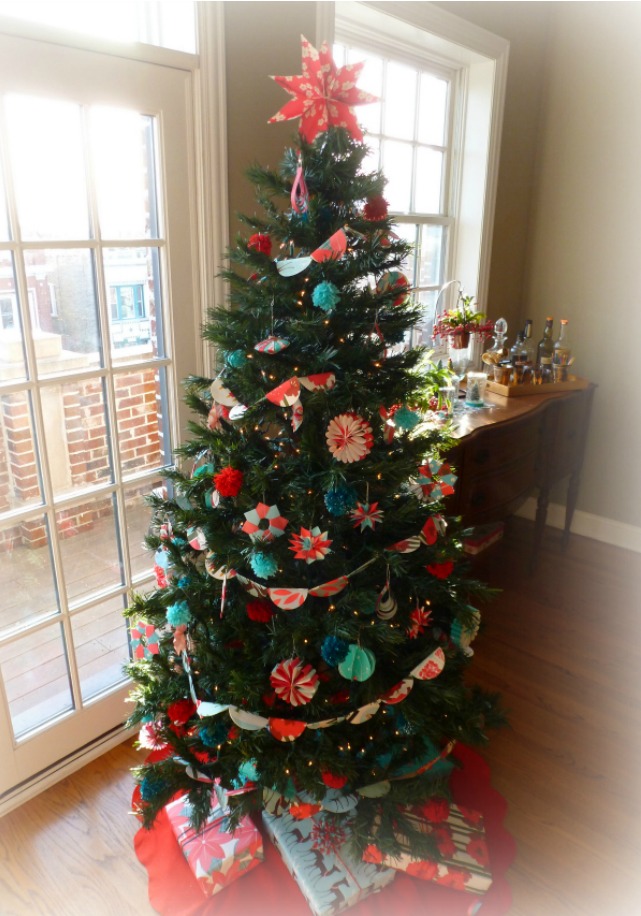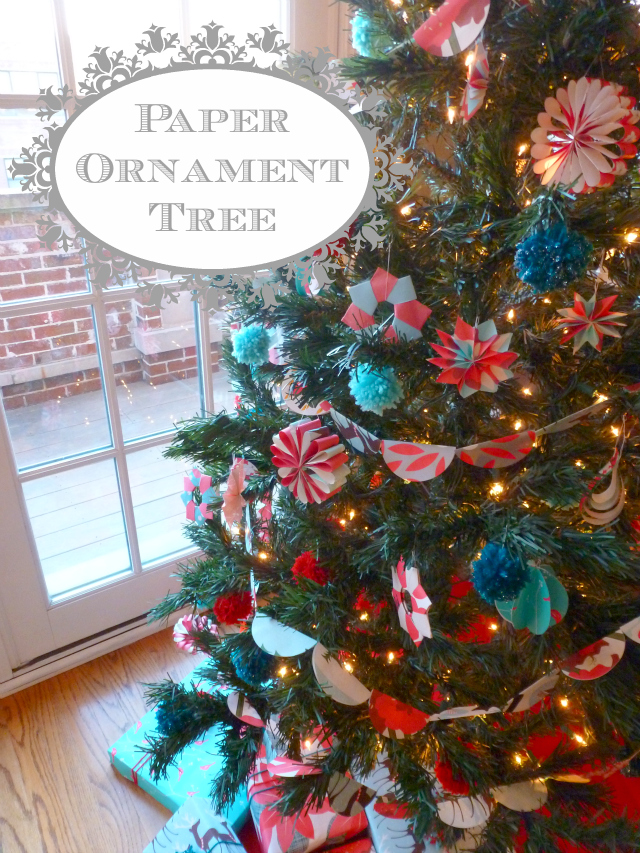 Introducing my DIY paper ornament tree full of cute paper Christmas decorations! It's no surprise that I'm a big fan of
Snow & Graham's
beautiful papers, as I use them often in my decor projects. Well, this year I wanted to attempt a tree chock-full of handmade paper ornaments. I tried out a number of techniques from accordion folding, to pasting together circles into a globe, and bending strips of paper into a teardrop shape.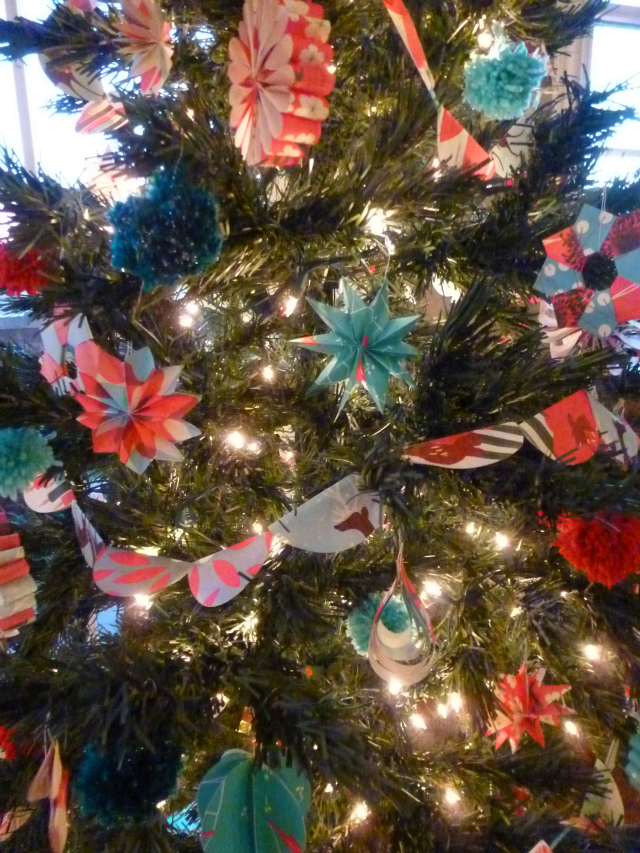 I chose papers that would complement my red and aqua color scheme. However, any type of good quality wrapping paper or large pieces of printed paper would work for any of these ideas. I also made a bunch of yarn pom-poms to add another handmade dimension to the tree. If you've never made a pom-pom before, here is my simple pom-pom tutorial!
My secret to making this tree a reality? I employed several little elves (a.k.a, my mom, mother-in-law, and sister) to join in ornament making post-Thanksgiving dinner. 😉 They were a huge help. Even 3 year old Stella helped make the garland by punching out all the paper circles.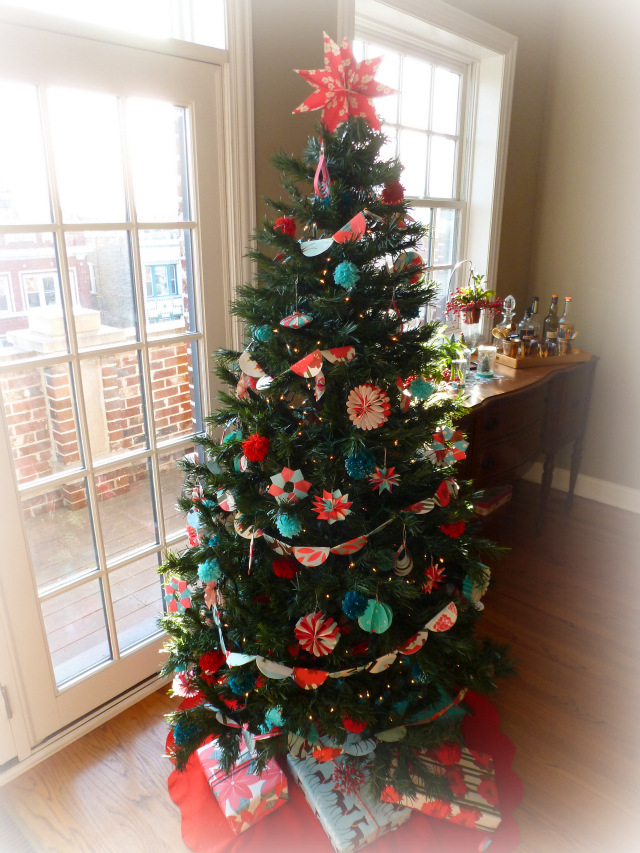 6 Cute Paper Christmas Decorations
Here is a snapshot of the different types of paper ornaments on the tree. The inspiration came from across the web.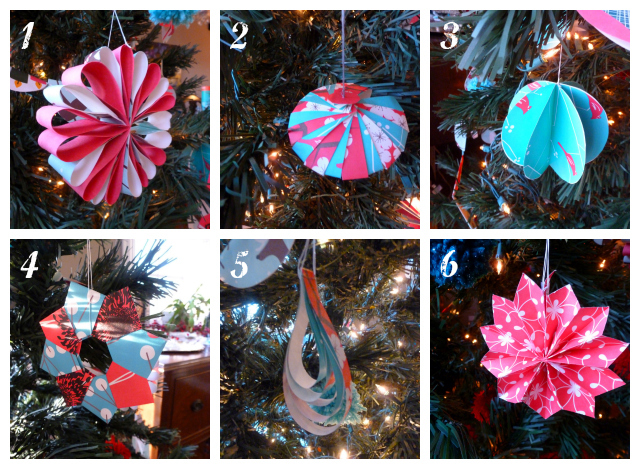 Just click on these numbers to go straight to the original tutorial I used for each ornament:
For the star on top of the tree, I just made a larger version of ornament #6 above!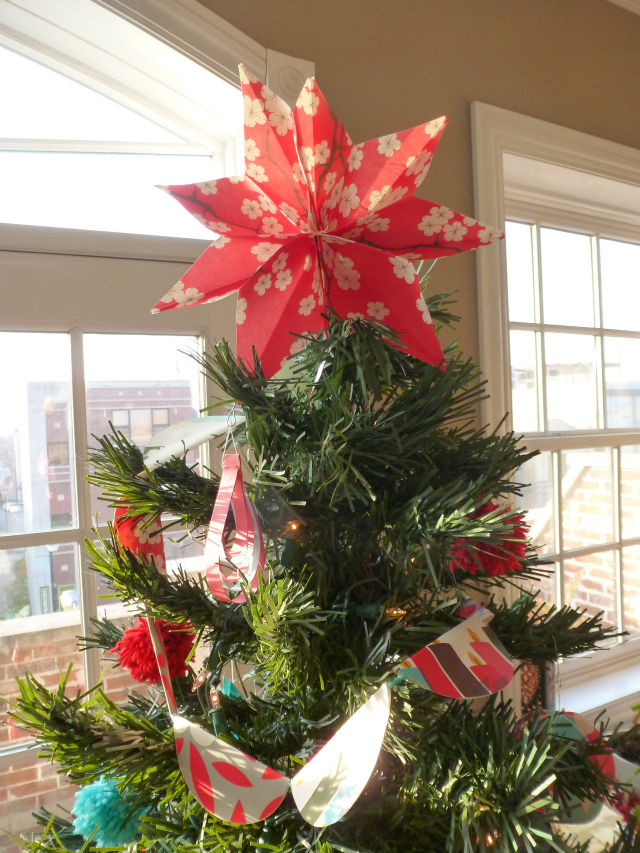 Lastly, I used my remaining pom-poms and yarn to embellish my presents under the tree (wrapped in
Snow & Graham paper
, of course!). Just wrap a couple strands of yarn around the box, secure with tape, and tie on an extra pom-pom or two. Voila!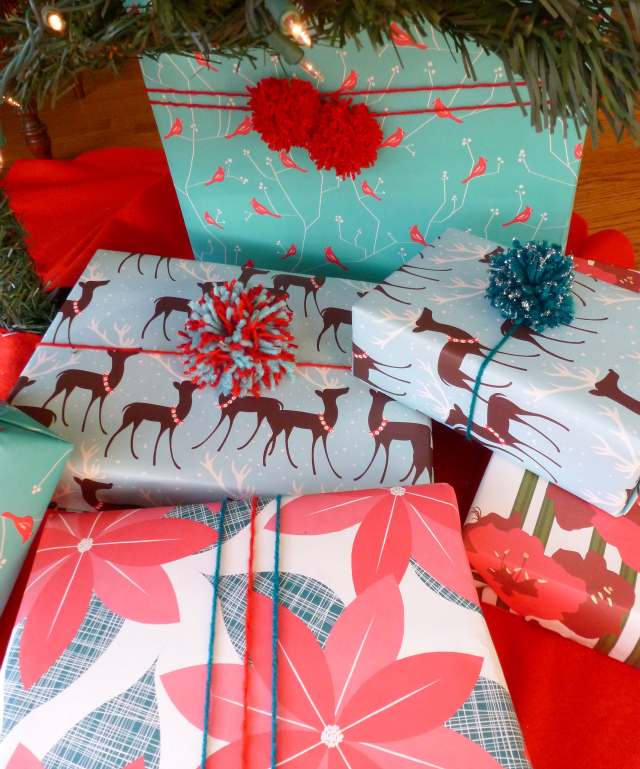 Love crafting with paper? Then don't miss all my other colorful and
easy paper crafts
!