Metallic Painted DIY Picnic Basket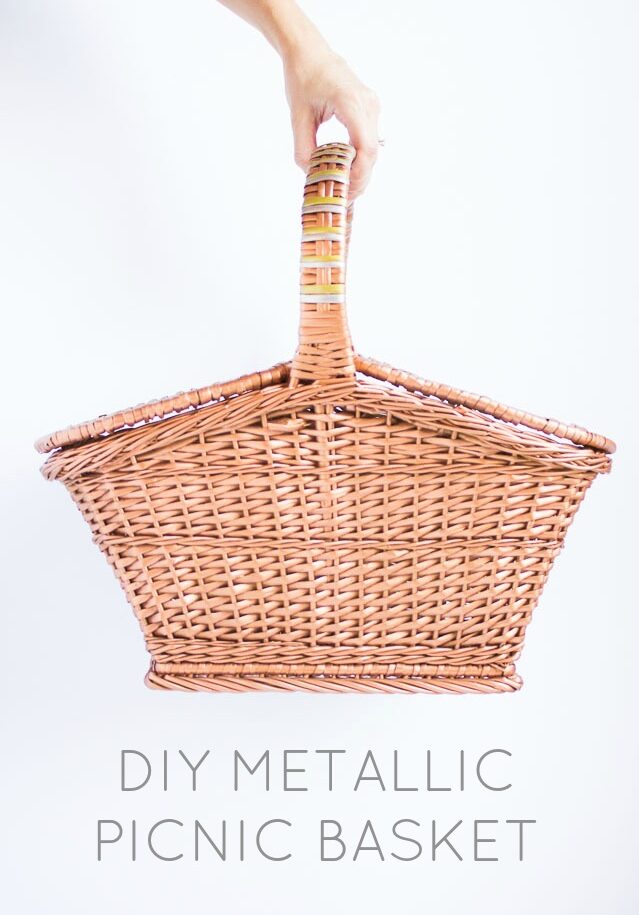 DIY Picnic Basket
My latest Thrifty DIY project for the Goodwill is all about the endless possibilities with wicker! Thrift stores are often filled with wicker baskets like this picnic basket I scored for a few dollars.
While pretty as is, wicker is also a prime candidate for spray paint! I kicked my basket up a notch with a coat of copper spray paint which instantly turned the old basket into a modern piece.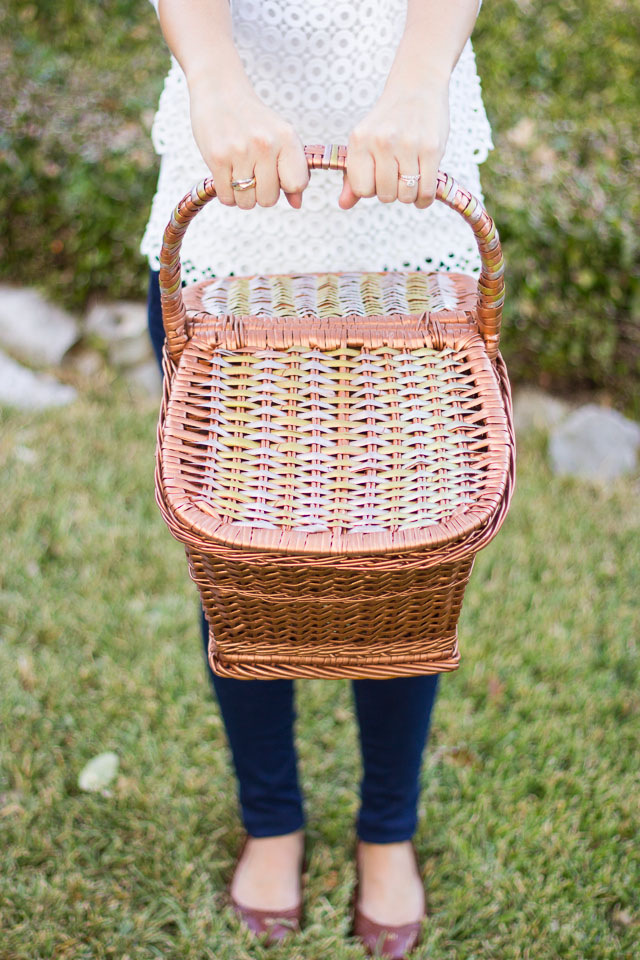 I gave the top of my basket some metallic detailing in silver and gold using metallic markers. While this step took an hour or so, the doodling was pretty therapeutic – like coloring in a coloring book!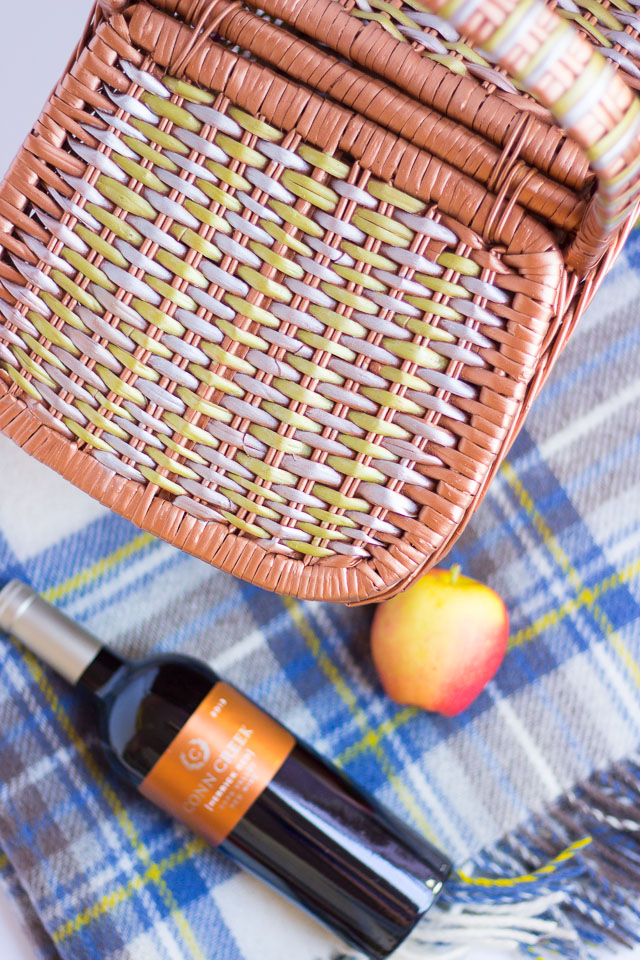 My favorite part is the mixed metallic stripe design on the handle! I think it would be fun to try a version using a white basket with black doodling using a Sharpie, or experimenting with a palette of bright colored paint pens. Lots of options for drawing on wicker!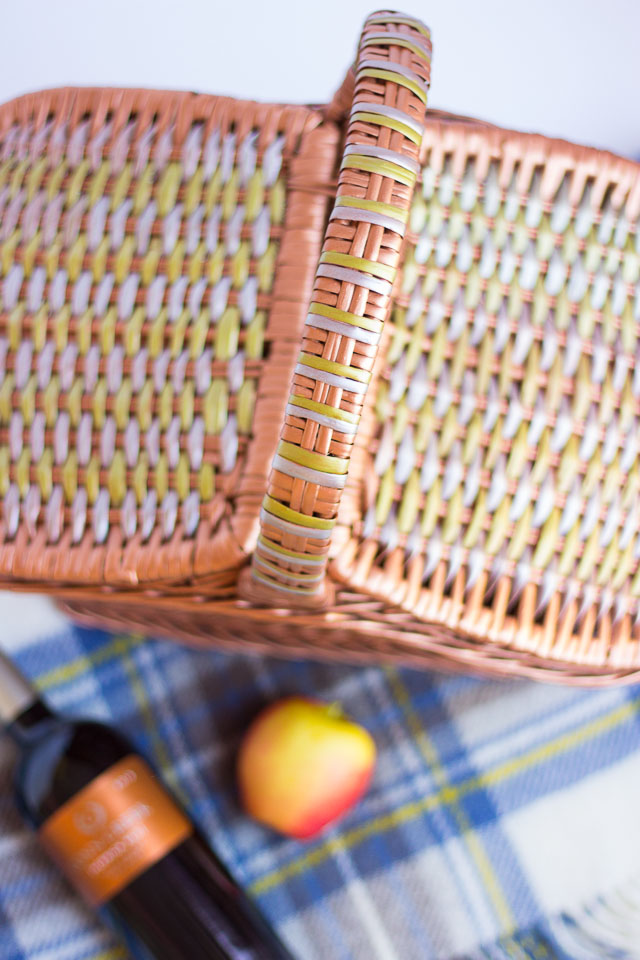 The warm metallics make this the perfect picnic basket for fall. With the temps finally cooling down in Texas, I've been dreaming of packing this up with a bottle of wine and some goodies and heading outdoors for a special picnic! Even though they make all the handy insulated bags and coolers now, there is just something romantic about the old school picnic baskets don't you think?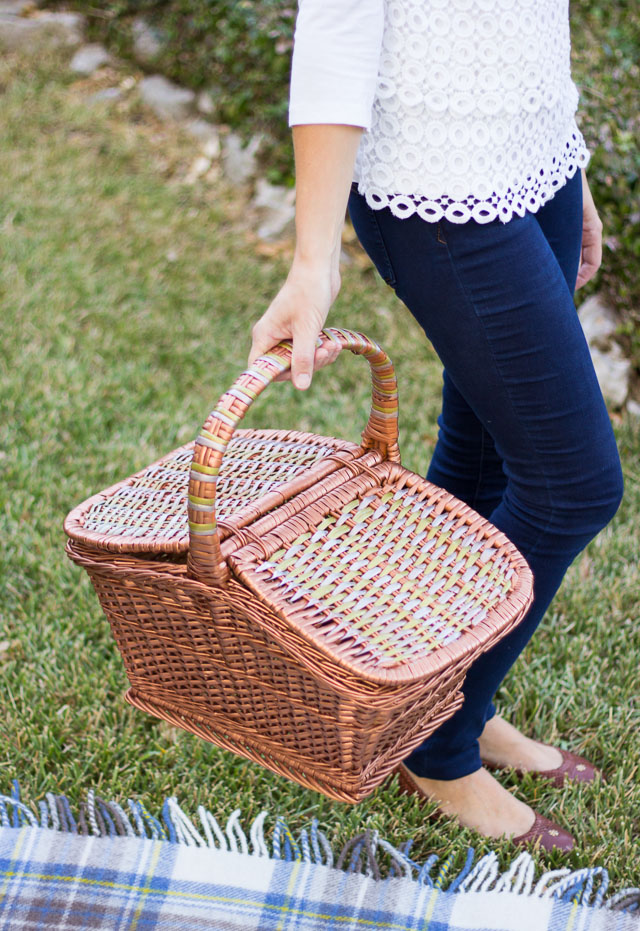 Read on to see what the basket looked like before its metallic makeover!
Supplies for Metallic Painted Picnic Basket
Wicker picnic basket (keep an eye out at thrift stores like the Goodwill!)
Metallic markers in gold and silver (you'll need two of each depending on how much detailing you do)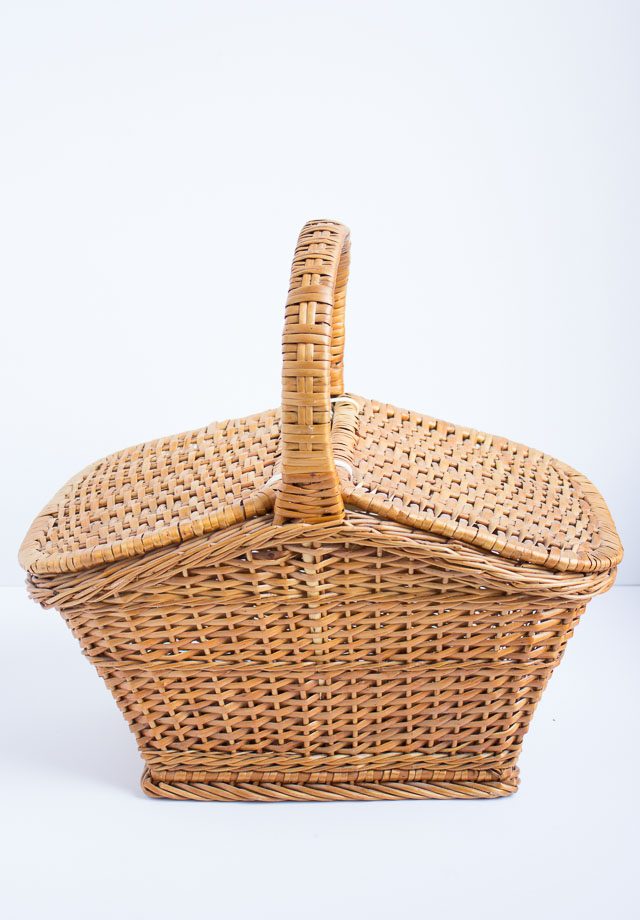 How to Make a Metallic Painted Basket
1. Clean your basket with a damp cloth to remove any dust or grime and let dry completely.
2. Cover it with two coats of copper spray paint, making sure to get into all the little crevices. I only painted the outside of my basket, but you could paint the inside too.
3. Once dry, get creative with your paint pens "sketching" on a design with the metallic markers. I decided to cover the entire top of my basket – but that takes some time (at least an hour) and uses up 2 markers of each color. If I did it again, I would try decorating a smaller area!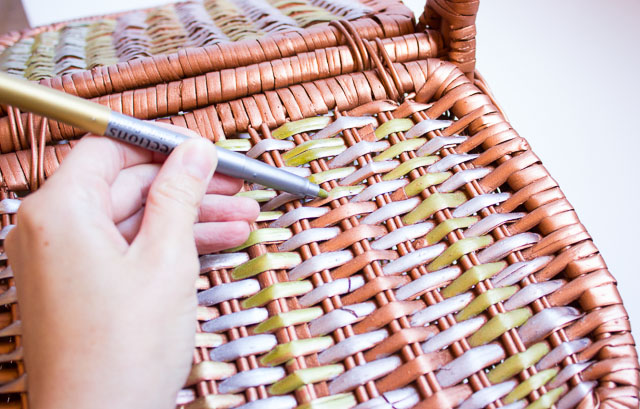 That's it! You can't go wrong with metallics in my mind, and I'm especially loving copper as of late. So the next time a wicker piece captures your eye at the thrift store, consider how good it would look in metallic. 😉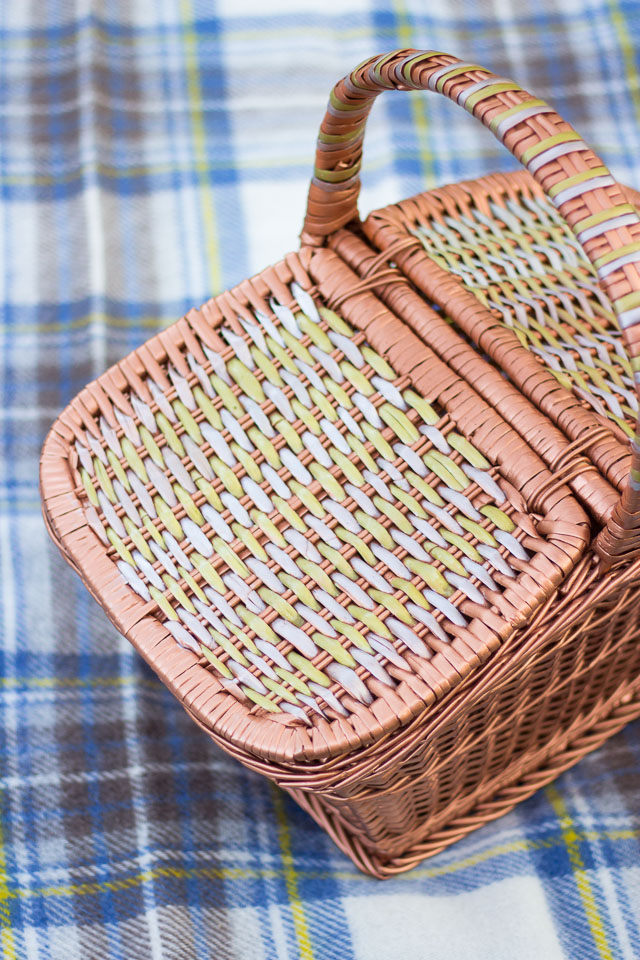 Be sure to check out these embroidered baskets and this DIY basket wall art for other ways I've updated wicker thrift store finds!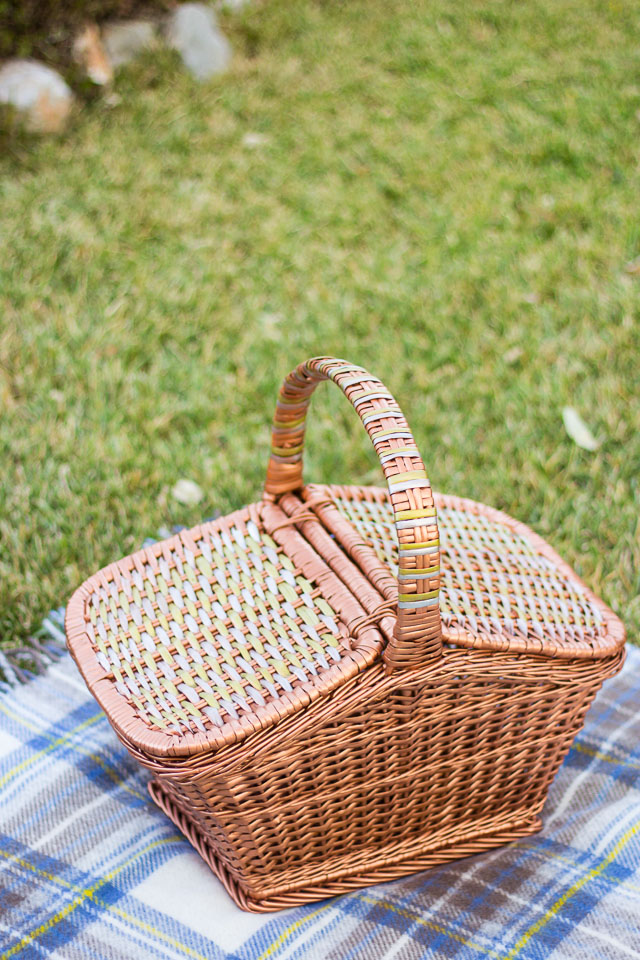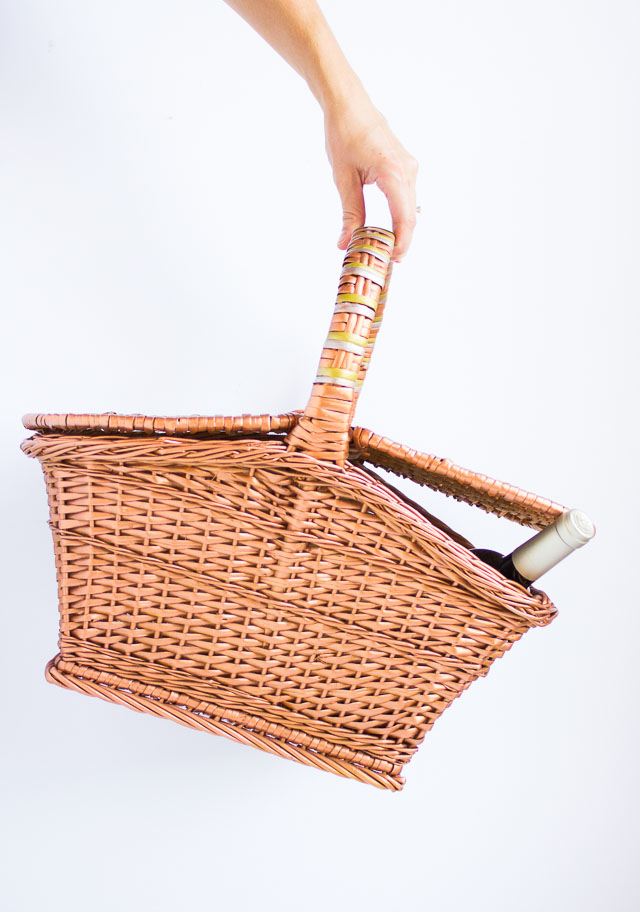 Like this thrifted DIY picnic basket?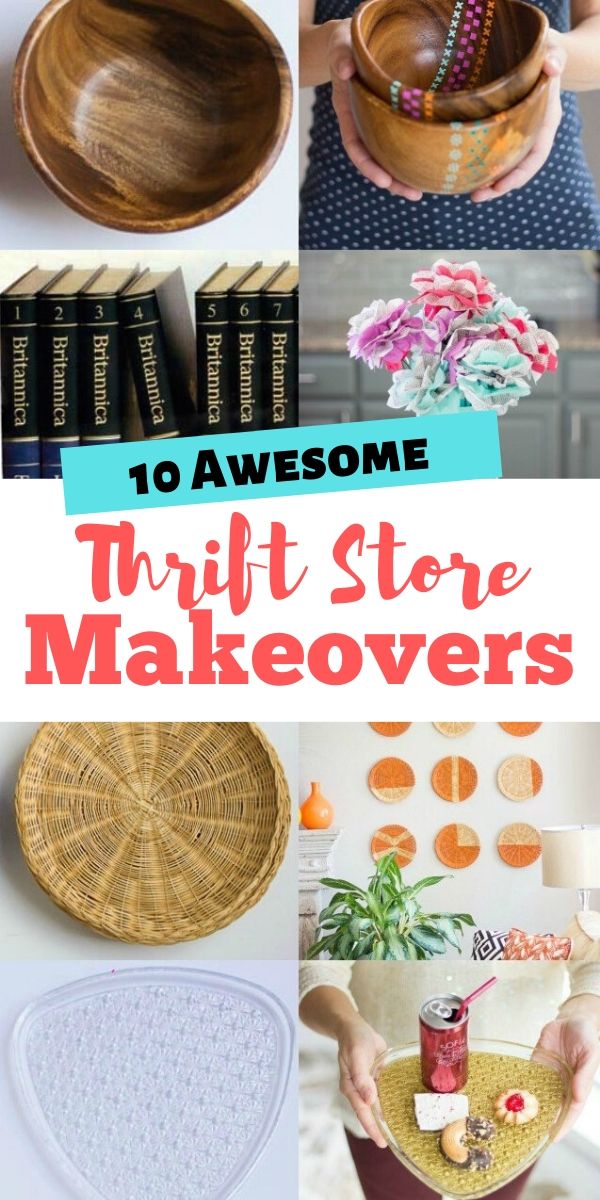 This post is written in support of the Goodwill San Antonio. All content and opinions are my own.