How to Make Pom Pom Spider Balloons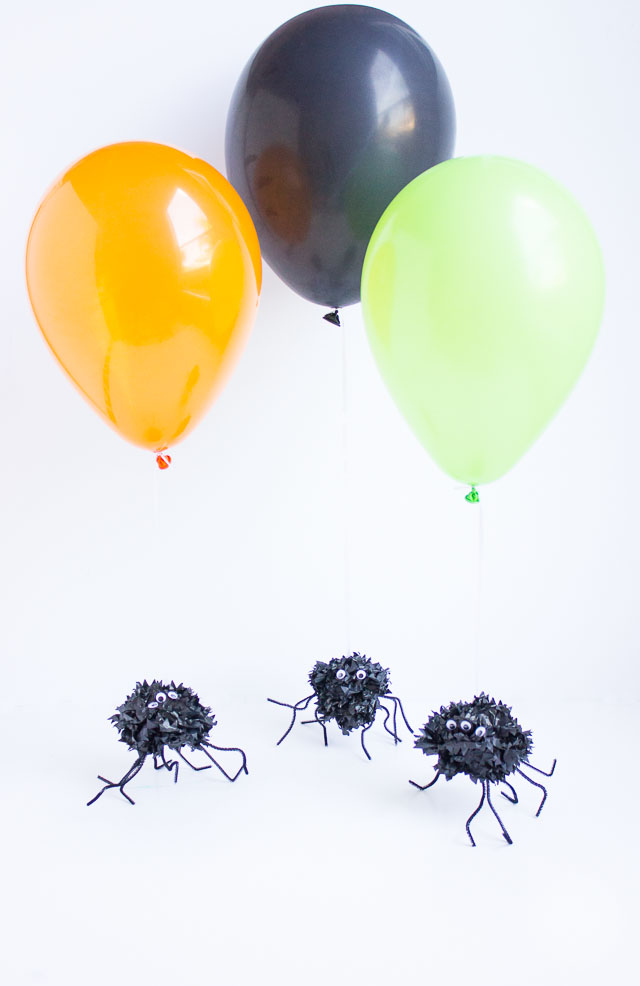 Pom Pom Spider Balloons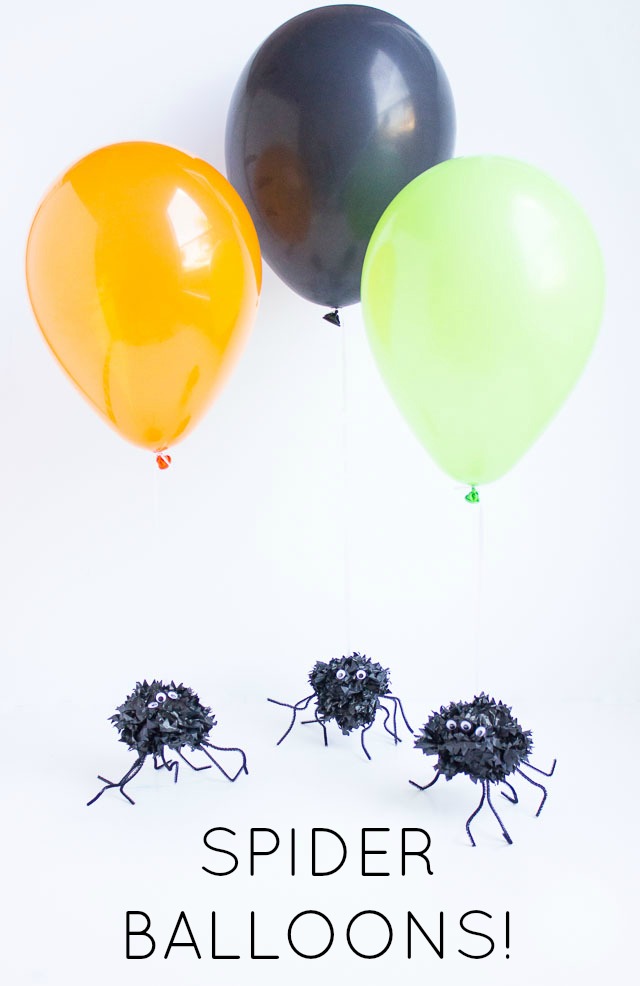 This post contains affiliate links. See our full disclosure.
Forget the traditional balloon weight to hold down your balloons this Halloween, and go for a spider instead! And make it a pom-pom spider while you're at it! This kit from Martha Stewart makes these cute little guys in minutes.
These little pom-pom spiders are just heavy enough to hold down a 9″ helium balloon indoors (outdoors they will "crawl" away in the breeze!). Add them to the end of a balloon and you have yourself an easy peasy Halloween centerpiece. I placed mine on top of these Martha Stewart spider webs to make them look like they are crawling on their webs.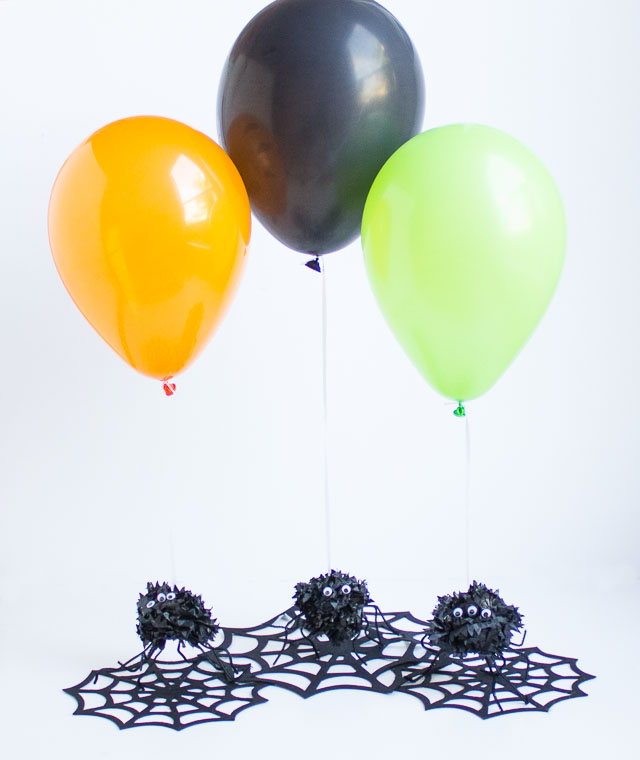 The kit comes with everything you need to make the spiders, from precut and scored tissue paper to lots of googly eyes. It was news to me, but spiders can have up to 12 eyes! Leave it to Martha to make her spiders more accurate than the two-eyed spiders in most Halloween decor. 😉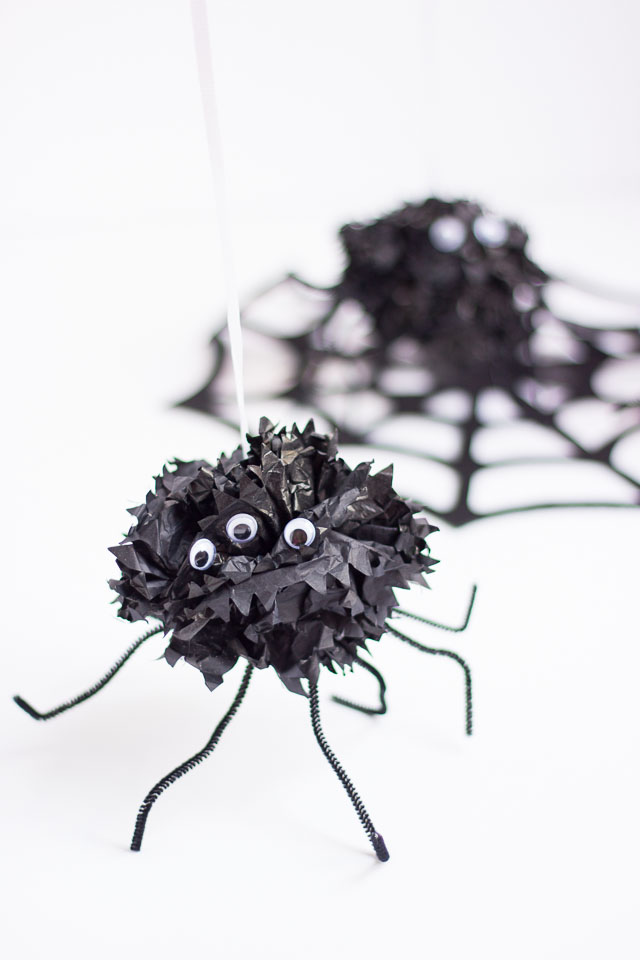 Read on to see how fun these are to make!
Supplies for Pom Pom Spider Balloons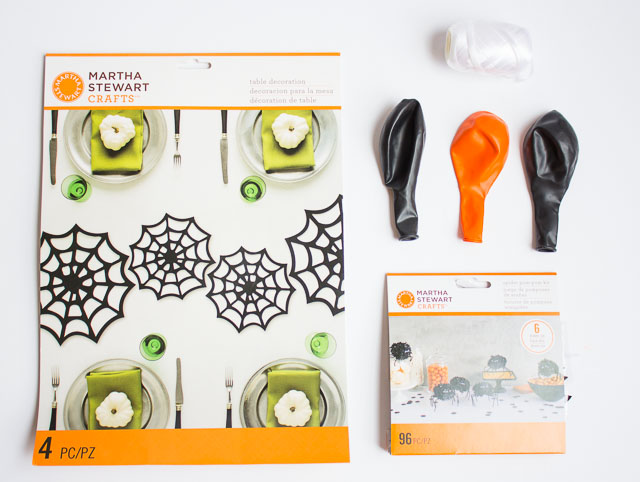 How to Make Pom Pom Spider Balloons
1. Prep the spider kit
Making these spiders is so quick because everything is ready to go! The kit comes with a stack of scored tissue paper, 4 pipe cleaners and googly eyes for each spider.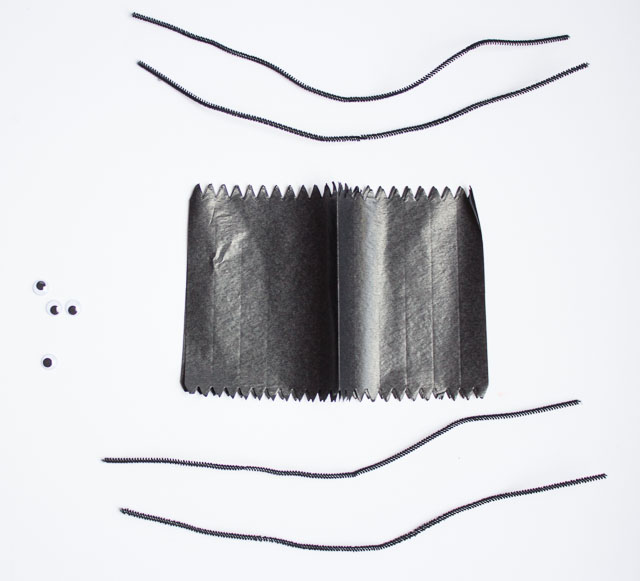 2. Accordion fold tissue paper
Start by accordion folding your tissue paper along the pre-scored lines.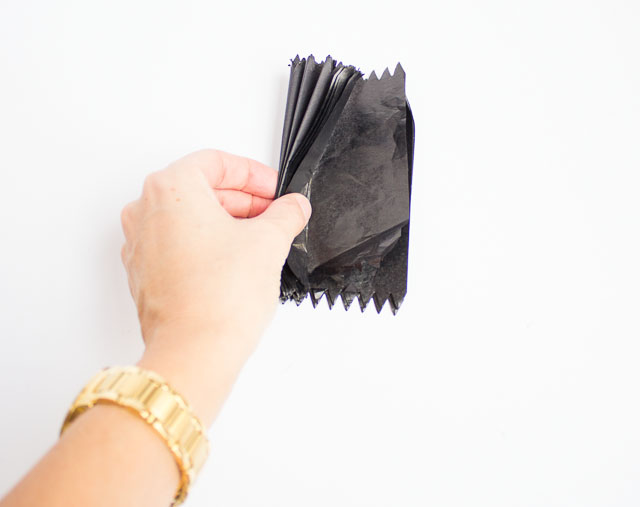 3. Add pipe cleaner legs
Stack your 4 pipe cleaners together and bend them around the middle of the folded tissue paper, twisting a couple times to hold in place.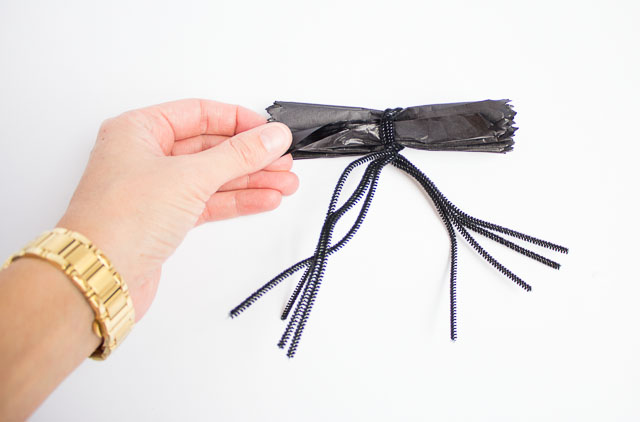 4. Create pom-pom
Now the magic begins! Start separating the layers of tissue paper by gently pulling them up towards the center. Repeat on the other side to form a pom-pom.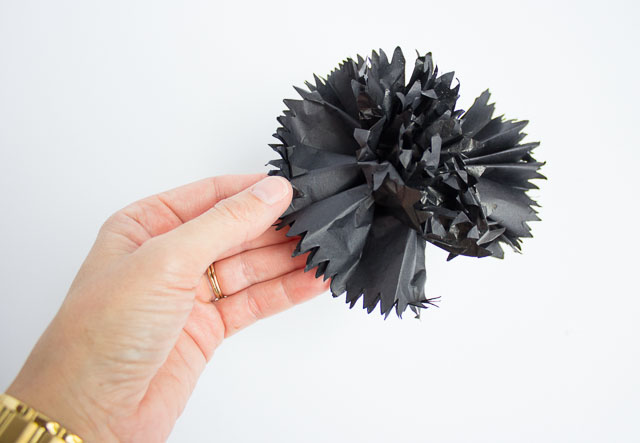 5. Shape legs
Once your pom-pom is done, separate the pipe cleaners and bend them a little to look like legs.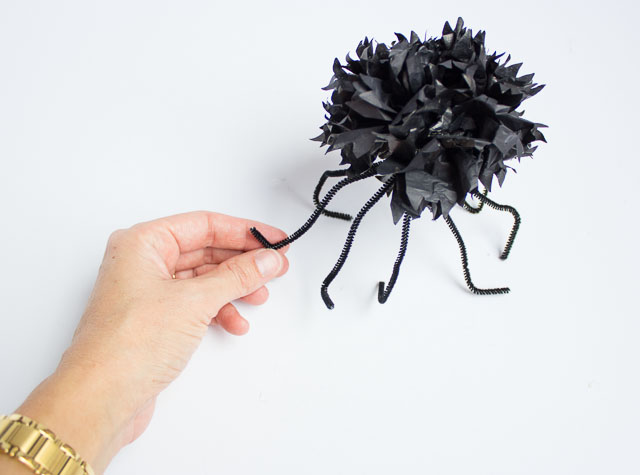 6. Tie to balloon string
To tie on the balloon, find the center of the pom-pom where the pipe cleaners are wrapped around, and tie a knot with your balloon string. The pom-pom layers will conceal your knot.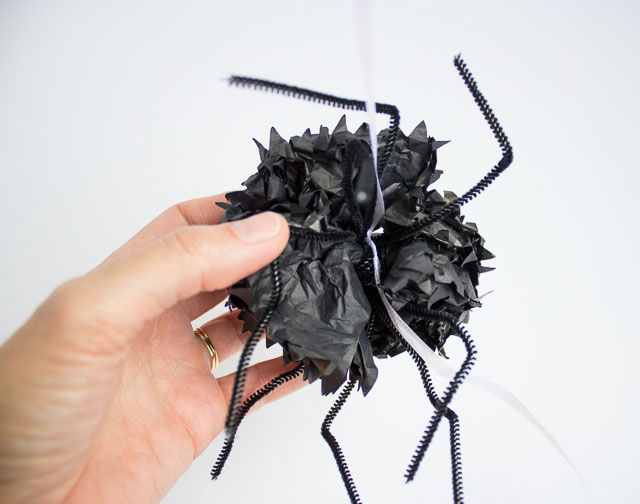 7. Add googly eyes
Finish by adding your googly eyes (they're peel and stick!)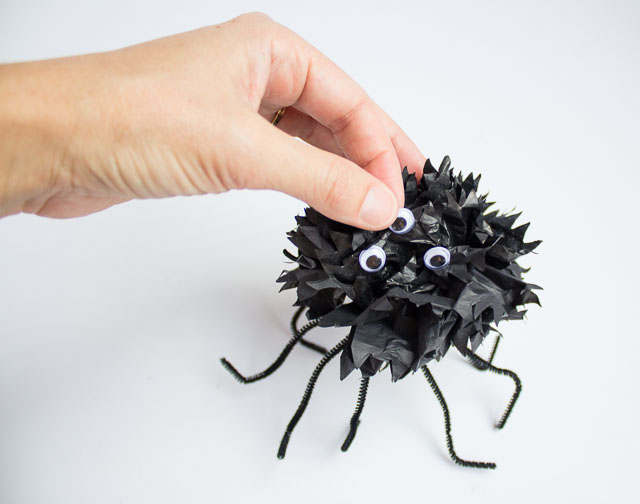 These would make for perfect Halloween party decor! The pom-poms even move around slightly to give the appearance of real spiders crawling around your table!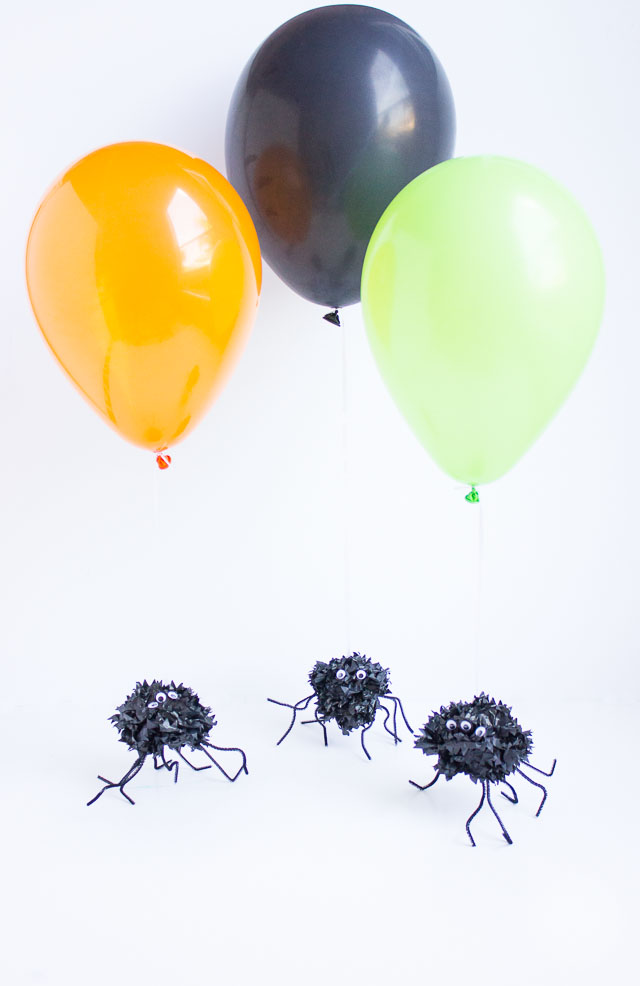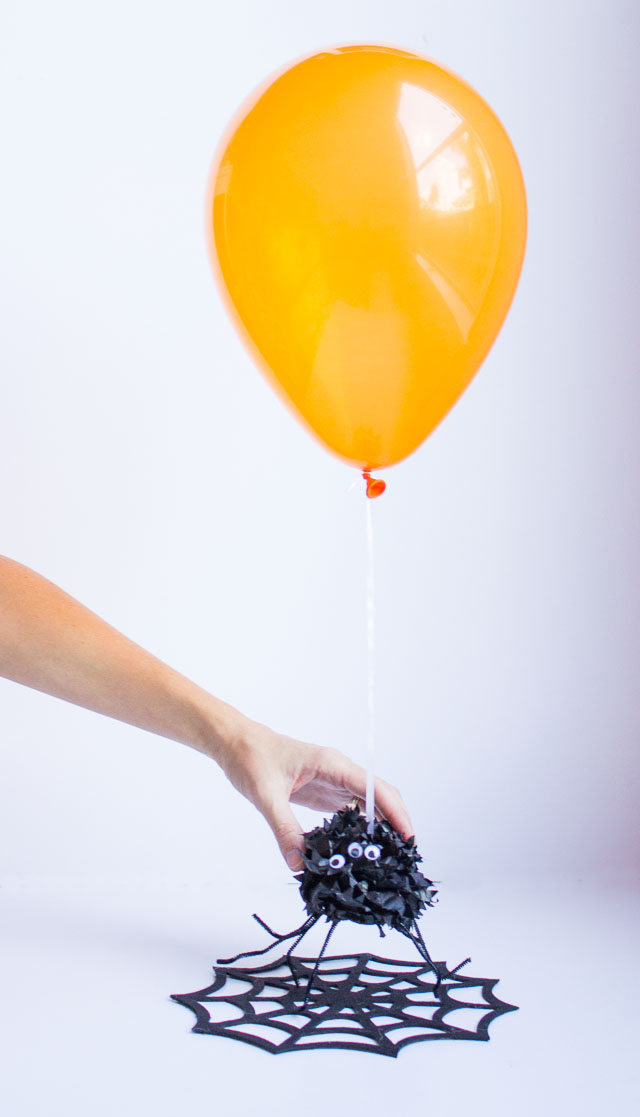 Like these pom-pom spiders?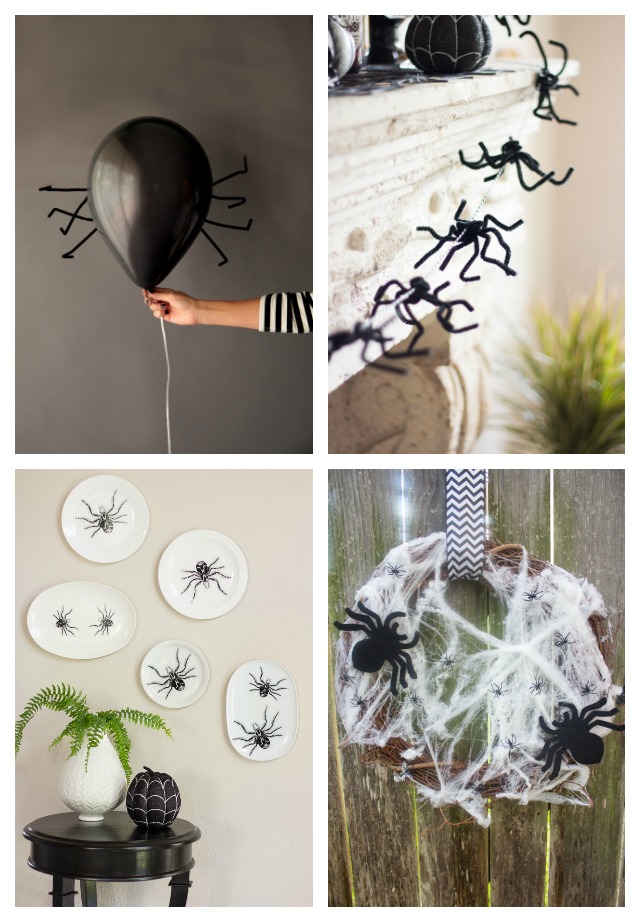 This post is sponsored by Martha Stewart Omnimedia as part of the 12 Months of Martha program. All content and opinions are my own.