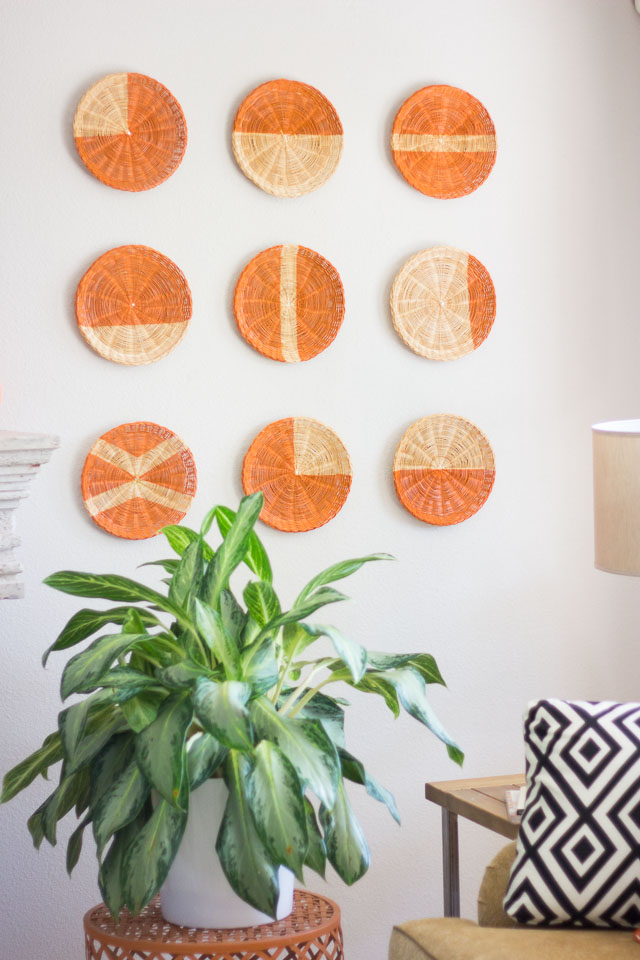 DIY Rattan Wall Decor
Introducing my basket wall art! Did you ever use those woven rattan paper plate holders back in the day? I bet your mom still has a stack in the back of a kitchen cabinet somewhere. I remember them from when I was young but had forgotten they existed until a recent visit to my local Goodwill. That is one place you can be sure to find them!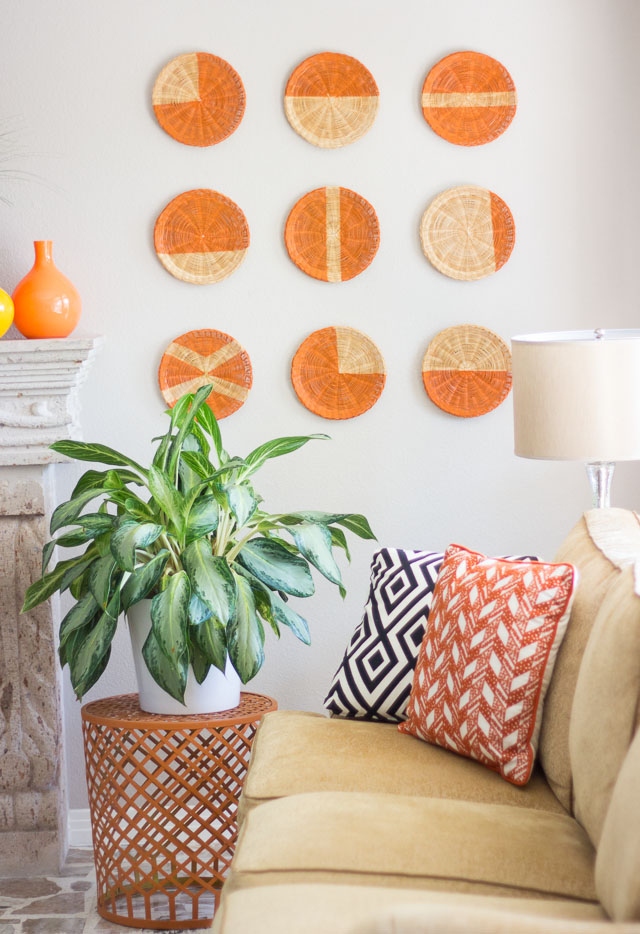 When I saw a bundle of 20 of them for $3, I knew I could find a cool use for them – even if it wouldn't be for holding paper plates. I transformed a couple by embroidering them with yarn, and the remainder I turned into this geometric wall art grouping for our family room. What do you think?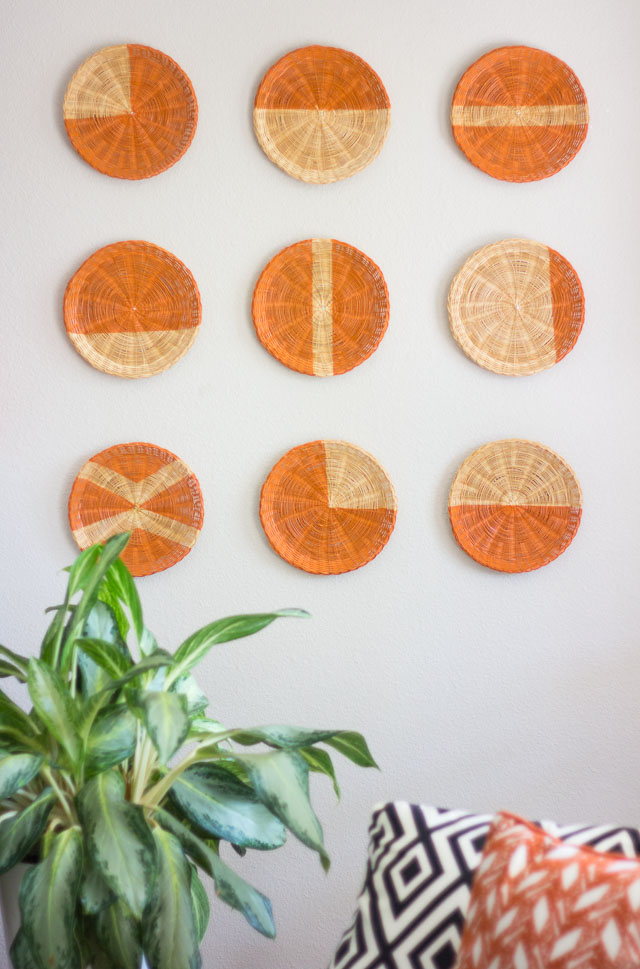 I love finding ways to repurpose old items in completely different ways and was excited that these turned out. The plates turned wall art add a nice dose of color and texture to a previously boring corner of our family room.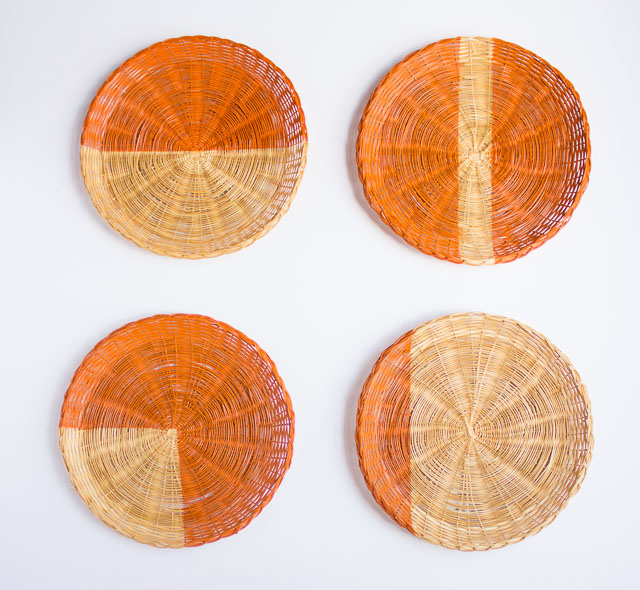 This project is about as inexpensive as it gets, especially if you already have the supplies on hand. Here's what you'll need:
Supplies for Basket Wall Art
Rattan paper plate holders
Spray paint (any spray paint will work – I used outdoor paint because that is what I had on hand)
Painters tape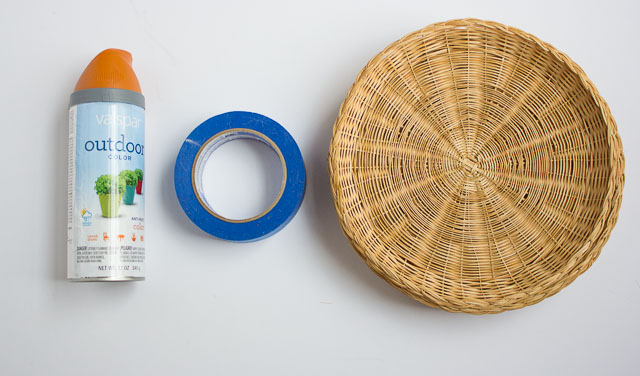 How to Make Rattan Wall Art
1. Tape off section of plate
Tape off the part of your plate holder that you don't want painted using strips of painters tape. Run your fingernail along the edge of the tape bordering the plate holder to prevent any paint from seeping under it. Have fun experimenting with different designs on the plate – see mine for some examples.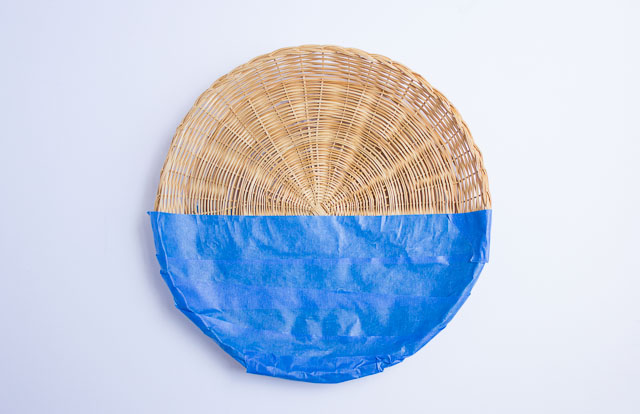 2. Spray paint plate
Once all your plate holders are covered in tape, give them one good coat of spray paint (I did this outside in our yard on top of a painter's drop cloth). Let them dry for a few hours after spraying them and then peel off the painter's tape.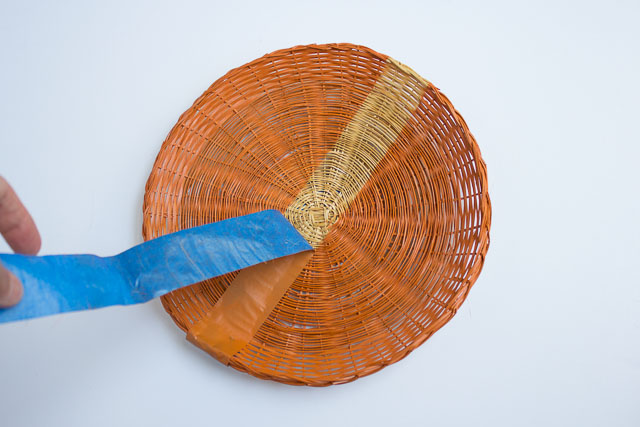 3. Create different designs
Decide how you want to group them on the wall and then secure with a small nail in the middle. I tried 3M Command Strips but they couldn't get a good enough grip on the plates to hold them up. The nails work great, but you'll want to plot out the grid in advance with a measuring stick and a pencil to avoid putting too many holes in your wall (something I am prone to do)!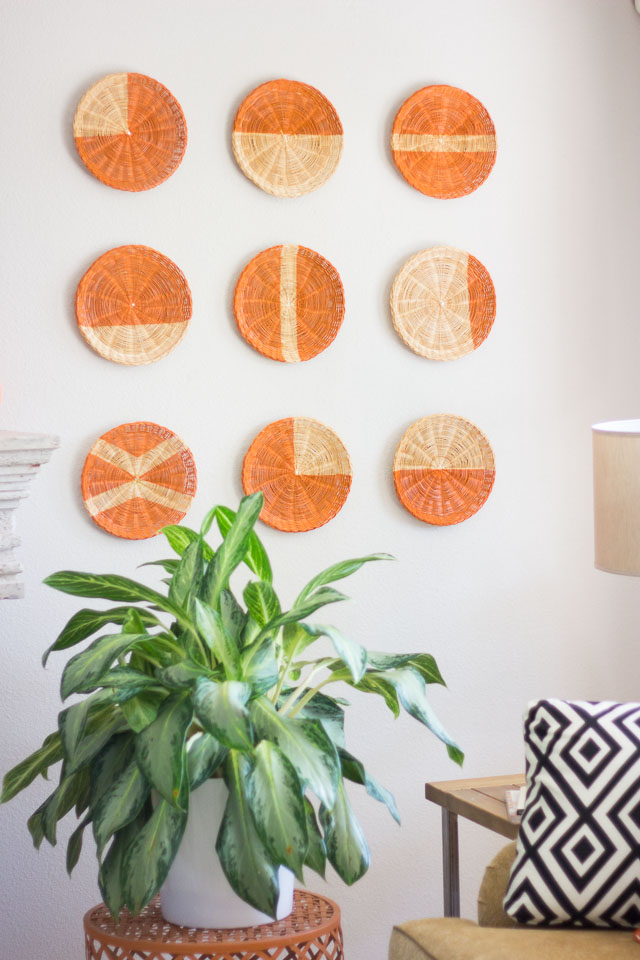 Like this thrift store basket wall art project?