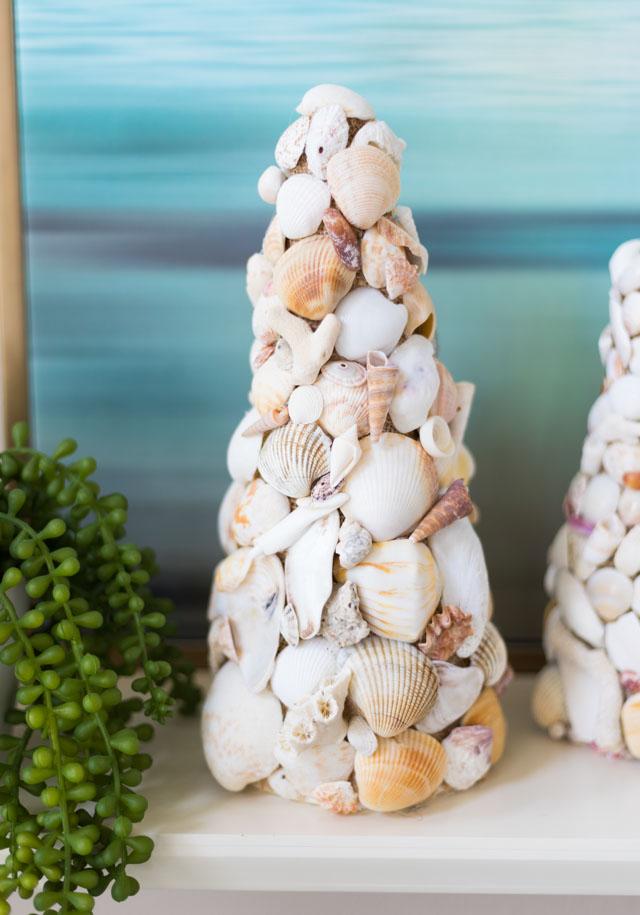 Easy DIY Seashell Decor Idea
These seashell decor cones are a fun way to decorate your home with shells that you've saved from the beach! I've been saving shells from different trips over the years. If there is a beach nearby, you'll find me walking along it first thing in the morning. I can't help but pick up any shells I see along the way, and typically come back home with a ziploc bag full of them!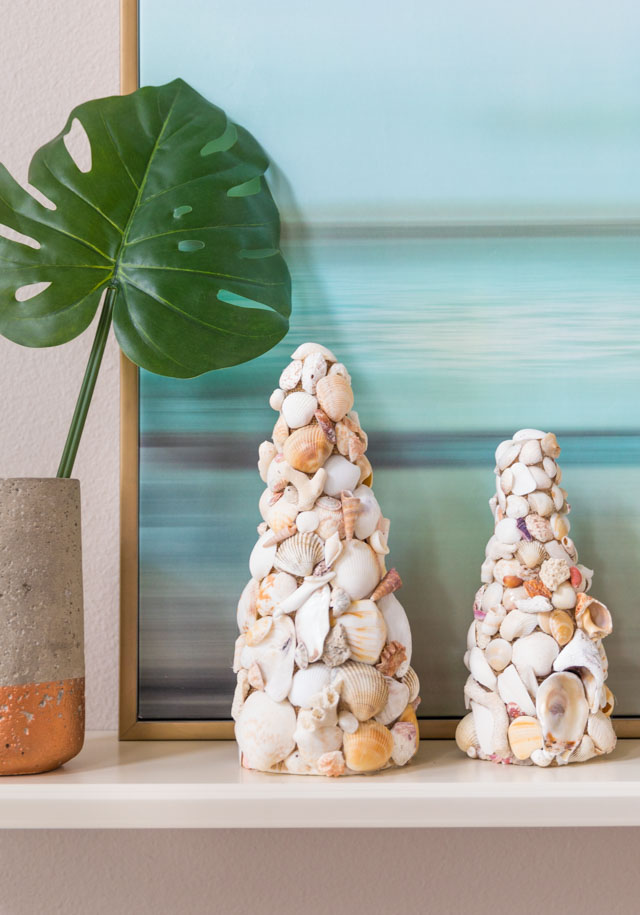 Here is my shell collection. The only problem is that it was stuffed away in a box that I never looked at. What good is it to keep a bunch of shells around if you aren't able to appreciate them? I decided it was time to find a way to incorporate them into my home decor. I originally thought about making a wreath out of them, but then I found a pair of styrofoam cones in my craft supplies that were calling my name!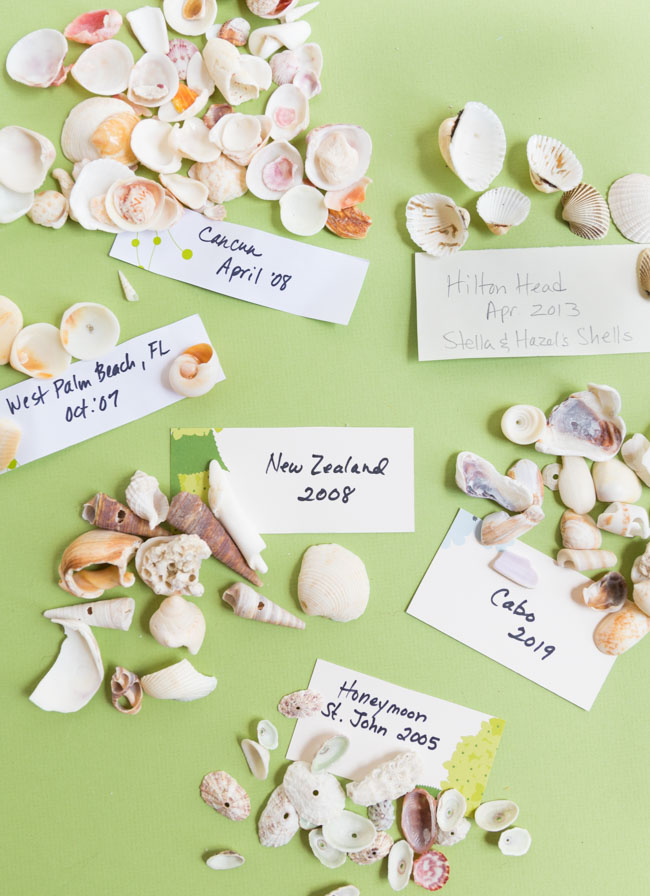 This post contains affiliate links. See our full disclosure.
Supplies for DIY Seashell Cone Decor
How to Make Decorative Seashell Cones
Step 1: Wrap cone with burlap
Start at the base of the cone and wrap burlap ribbon around it, securing the beginning and end of the ribbon to the cone with a dab of hot glue. Don't worry about the top of the cone showing through. You can cover that with a seashell!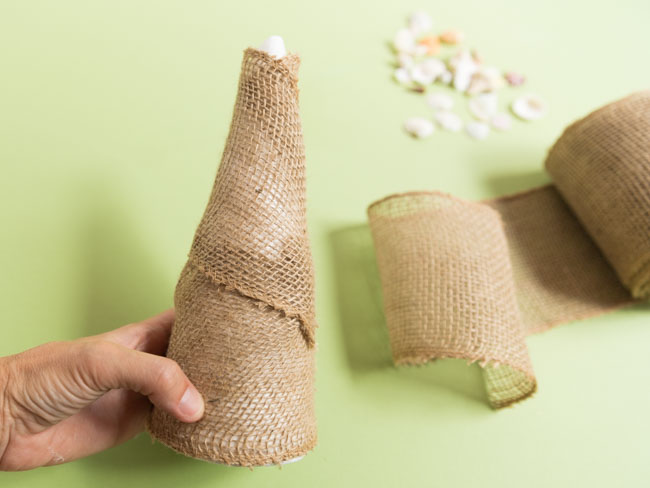 Step 2: Glue on large shells
Start with your largest shells and glue them onto the cone with a dab of hot glue on the back. Continue until you have covered most of the cone.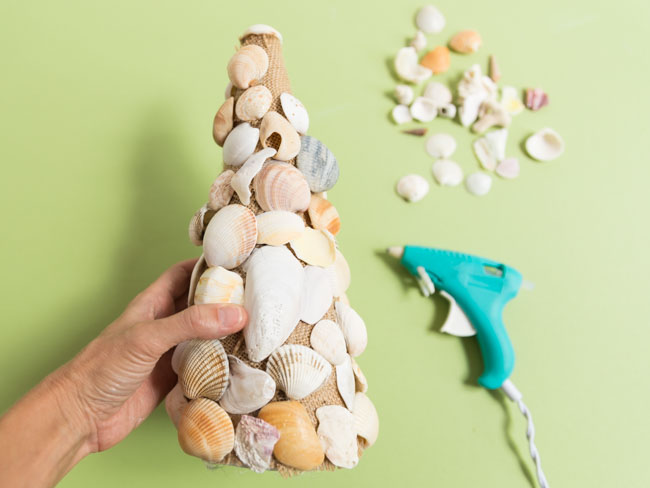 Don't forget to add a shell to the top of the cone to cover it.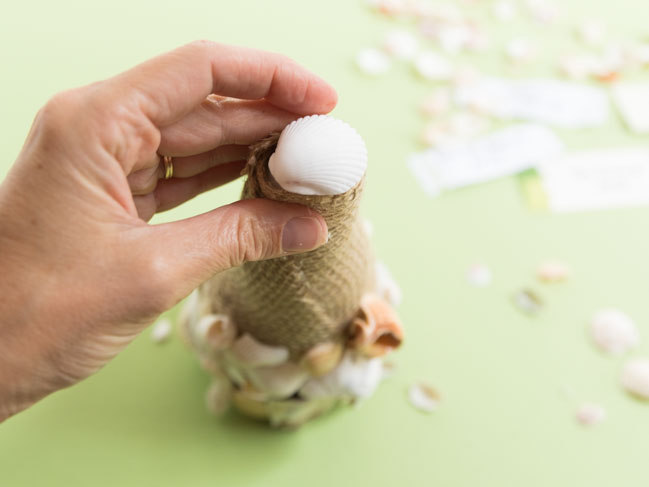 Step 3: Fill in gaps with small shells
Use your small shells to layer on top of the large shells and fill in any gaps. It is ok if some of the burlap shows through!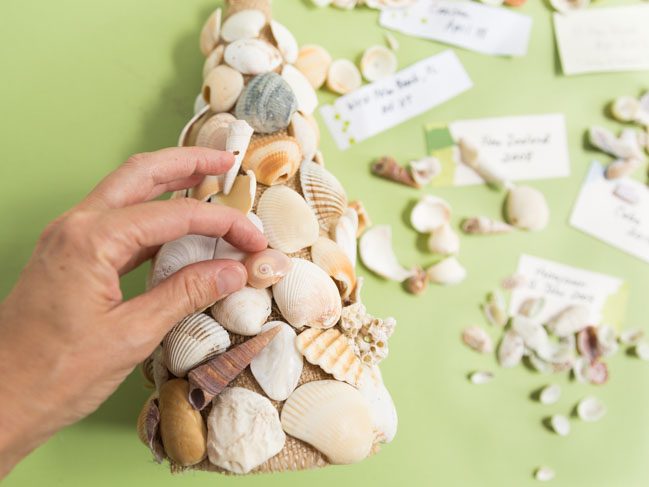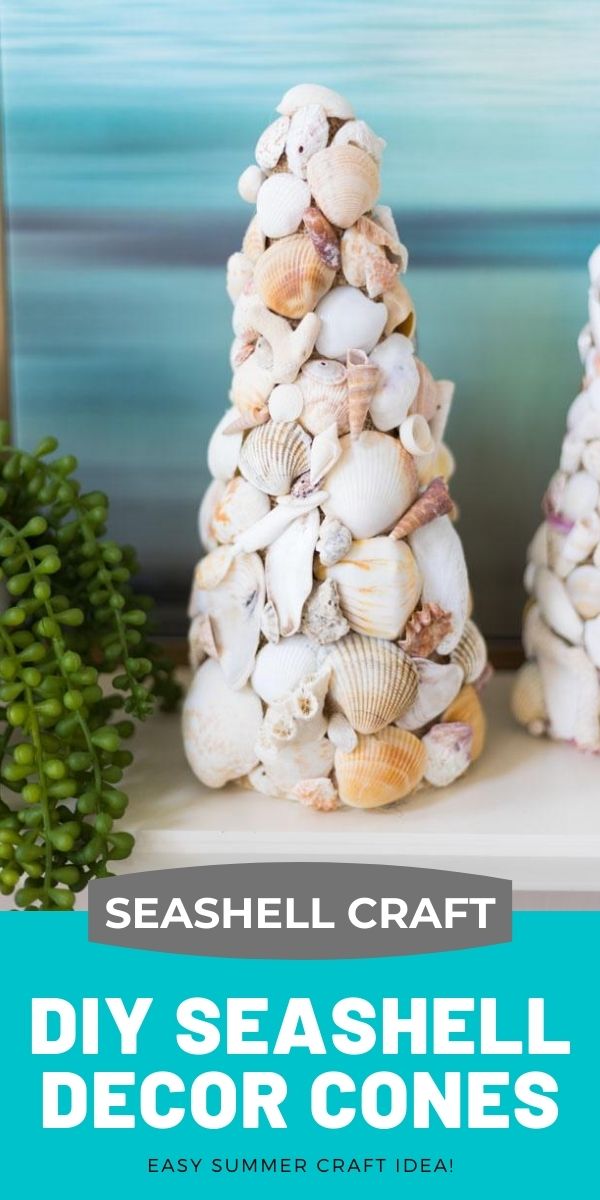 Like this DIY seashell decor idea?
Then don't miss these other summer crafts!