Bless Our Nest: Bird-Inspired Decor Ideas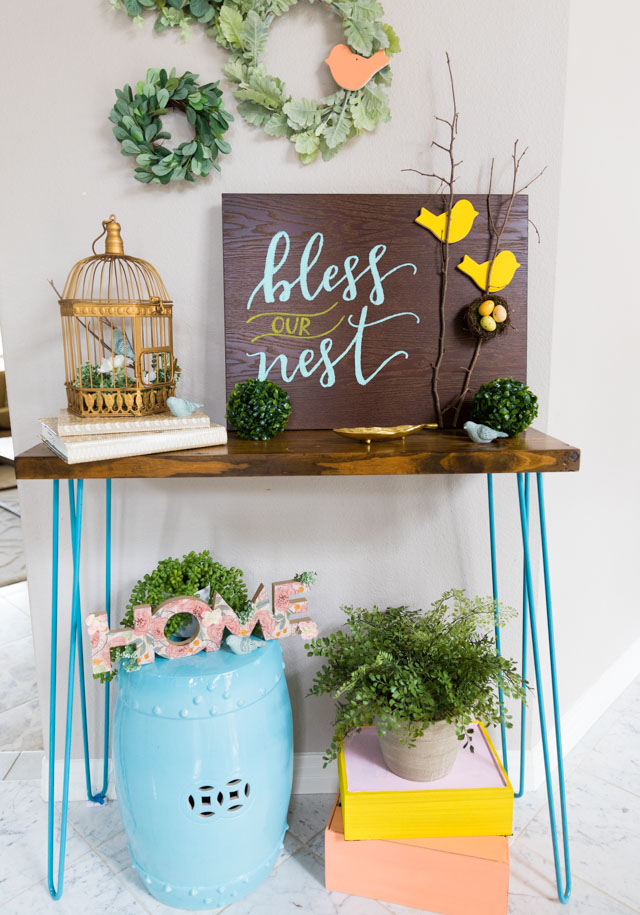 Bird Decor Ideas for Your Home
I've spent a lot of time watching the birds as we've been "sheltering at home" this past month. Now that it is spring the birds are out in full force in my backyard, singing their songs and scouting out nesting spots. As we all stay safe in our respective "nests", I thought this nature-inspired Bless Our Nest bird decor I created for my partners at Oriental Trading was particularly fitting. If you need to feather your nest a bit, I hope you enjoy these ideas for incorporating some elements of nature into your decor!
Bless Our Nest Bird Decor
This "Bless our Nest" stencil from Oriental Trading inspired the entire vignette I made for our foyer. In addition to the DIY wood sign I made, I also painted a few ceramic birds to add to a set of three wreaths, incorporated a bird cage, and some additional greenery.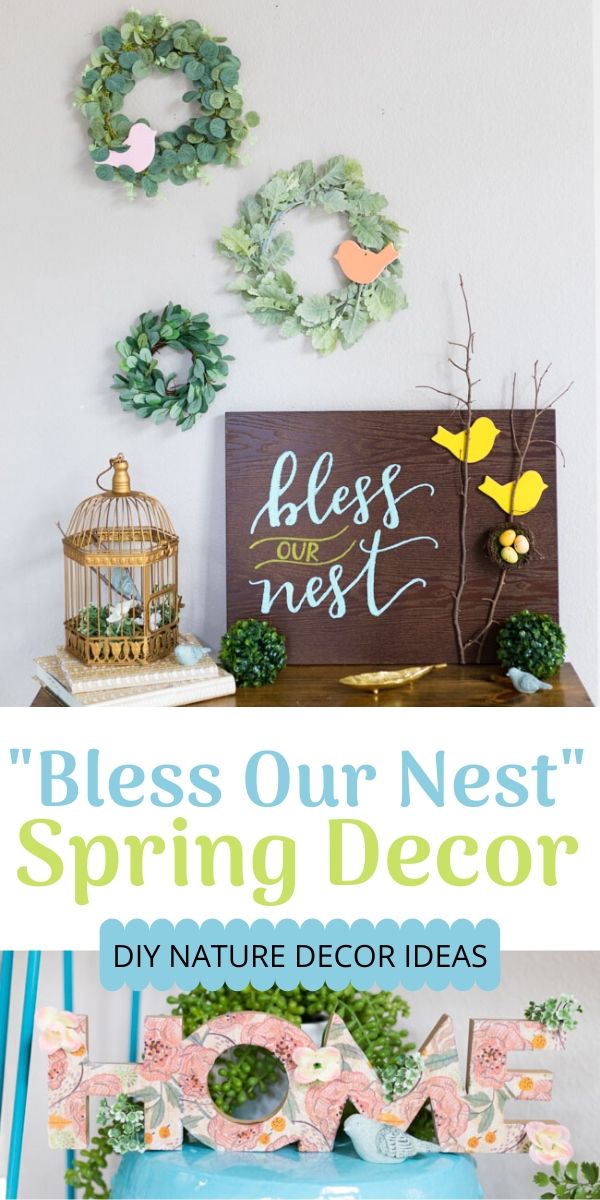 I have always loved backyard bird watching, a trait that was passed down from my grandmother. I find it particularly comforting to observe them these days. Going about their business without a care for the world's worries! To make this Bless Our Nest sign, I stenciled the words onto a wood panel. I then gathered a couple small branches from our yard and incorporated them along with a pair of ceramic birds and a faux nest. You can get the step-by-step tutorial here.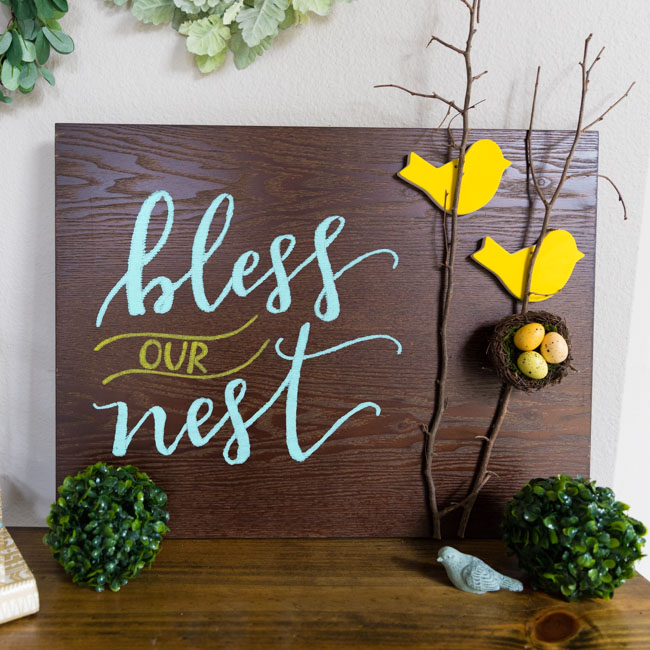 I also made this pretty floral HOME sign by decoupaging floral napkins onto a wood sign. So easy! Tutorial here.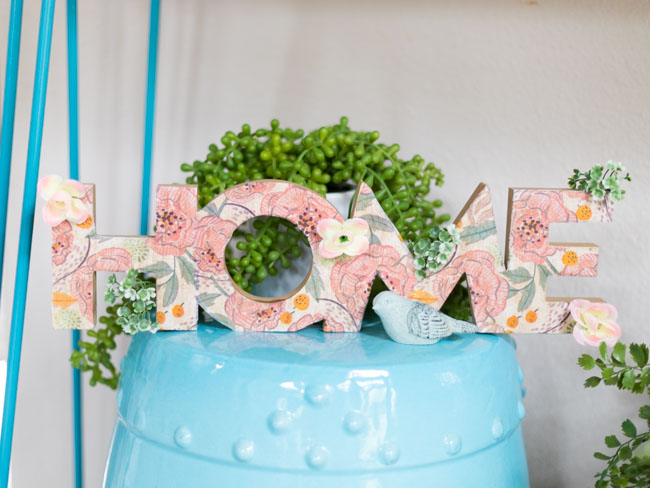 Like this nature-filled bird decor? Then don't miss my DIY bird wreath!

Head to Oriental Trading's Fun365.com for all the details of my Nature-Inspired Foyer and a full list of supplies! This post is sponsored by Oriental Trading.