Duct Tape Decorated Garden Hose
DIY Duct Tape Garden Hose
Introducing my duct tape garden hose! I hope you all are enjoying the outdoor themed posts this month! I've got something fun for you today. Miracle-Gro® asked me to come up with a unique watering device to pair with their new LiquaFeed® Universal Feeder. I happily accepted the crafting challenge and created a fresh take on the traditional green garden hose!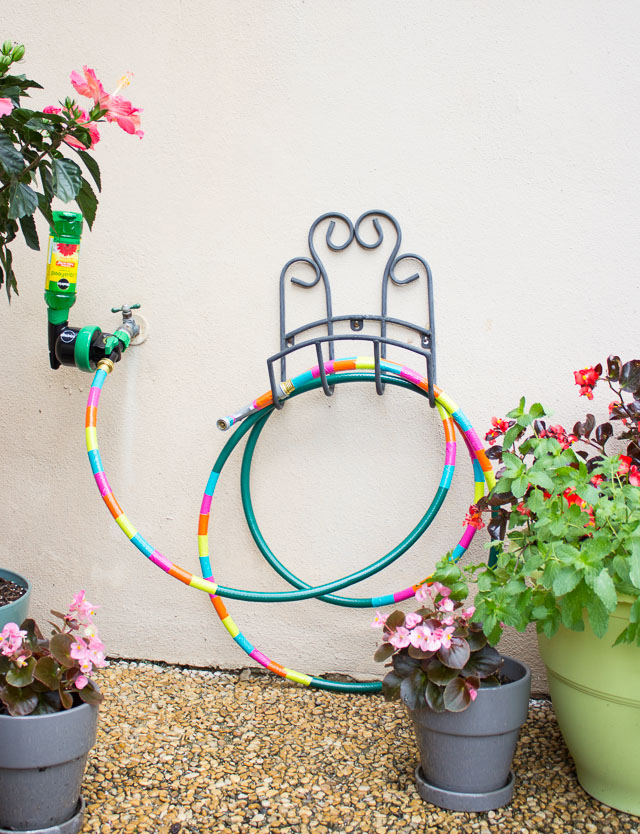 A garden hose isn't the prettiest thing to look at in your yard. In fact, it can be an eyesore don't you think? I decided it was prime for a Design Improvised makeover!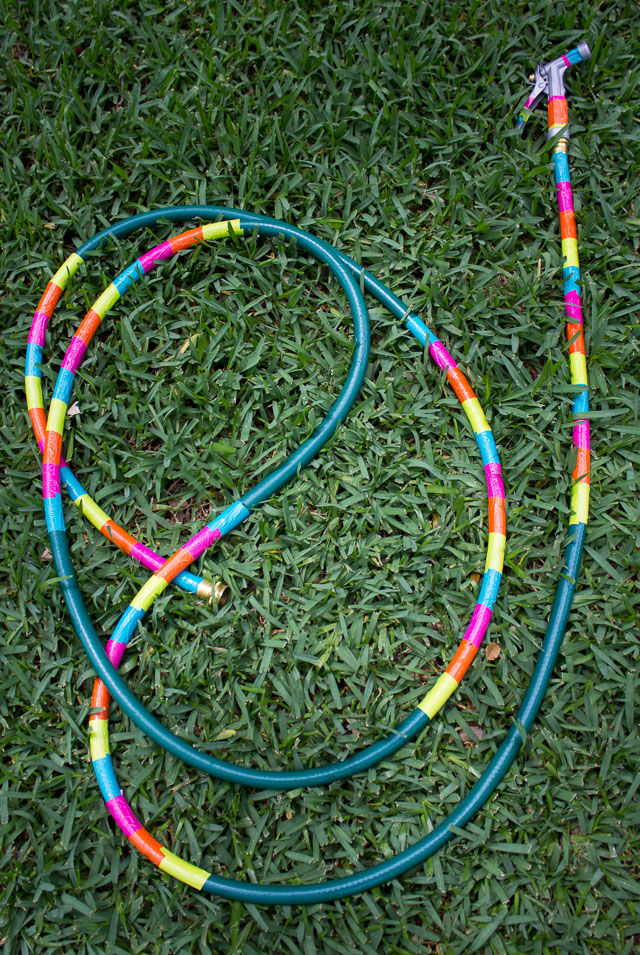 I used colorful Scotch duct tape to decorate the hose….and sprayer as well!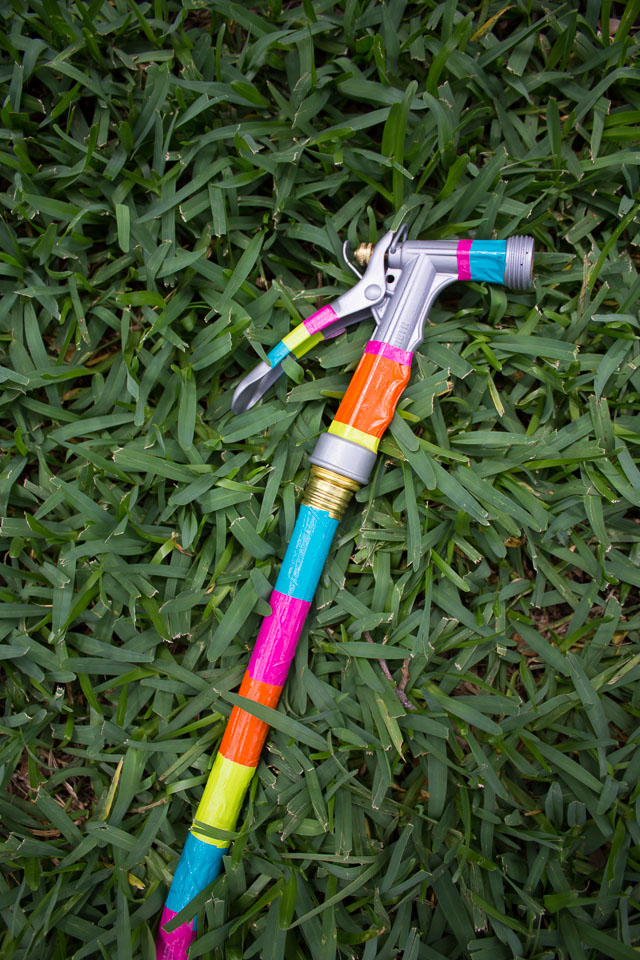 Then I hooked it up to the LiquaFeed® Universal Feeder, which screws right into the spigot and turns any hose connection into a plant feeder. I've used Miracle-Gro® on my flowers for years. It was my secret for my amazingly lush planters on our Chicago roof deck!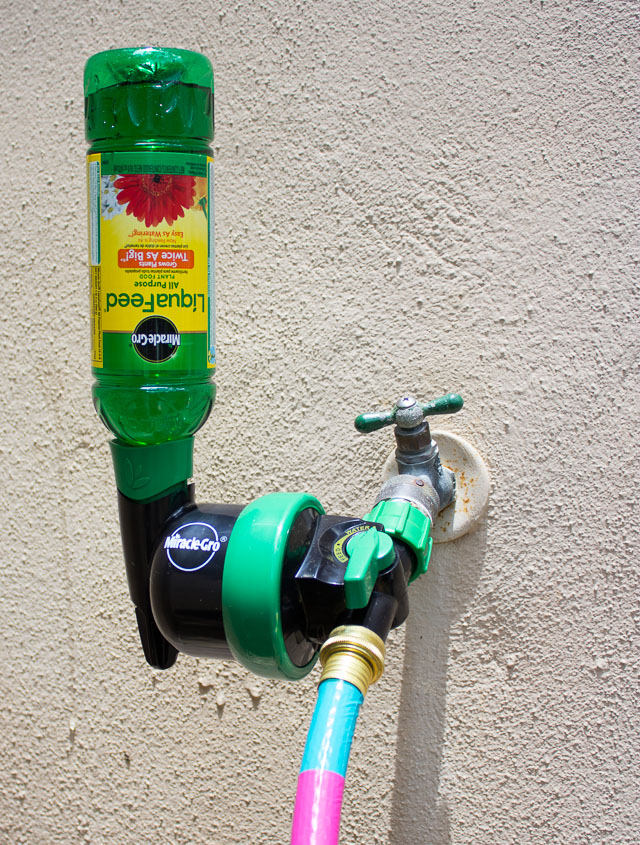 I was excited to try out this new device because I've always used the granular Miracle-Gro® that you mix into a watering can. However this LiquaFeed® Universal Feeder cuts out that step by instantly feeding as you water with the flip of a switch. Pretty cool, right?
It allows me to feed the flowers in our landscaping as well as the potted flowers I have on our patio.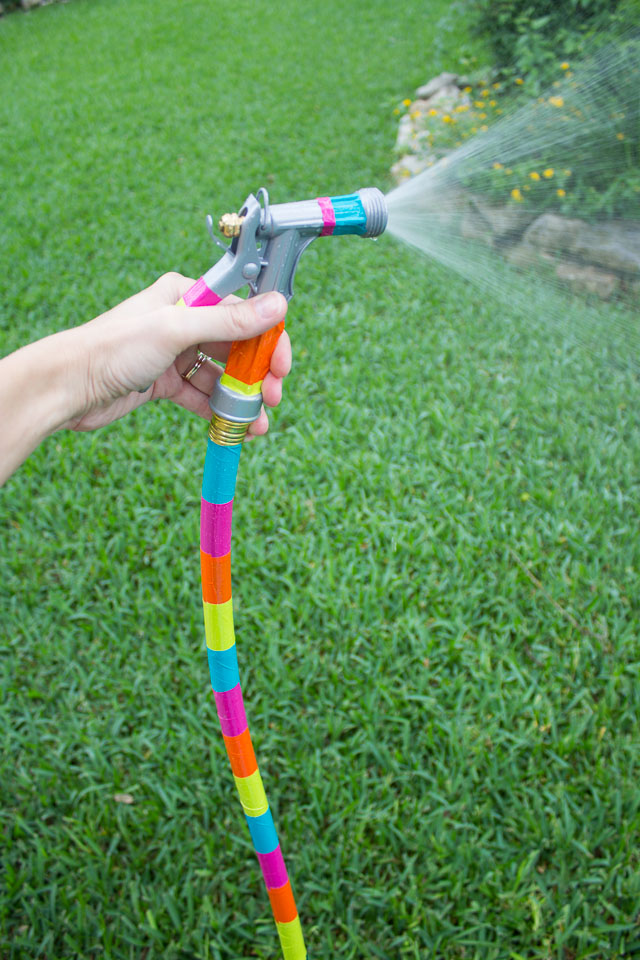 The duct tape just adds a big element of fun, and I can never have too much color in my life! Time will tell how it holds up to the Texas elements (I'll keep you posted), but it is definitely making me smile in the meantime! If you want to make your own garden hose a little brighter here's what you'll need:
Supplies for Duct Tape Decorated Garden Hose
Short garden hose (mine was 15 feet long)
Scotch Duct Tape (I used Blue Turquoise, Green Apple, Tangerine Orange, and Hot Pink)
Scissors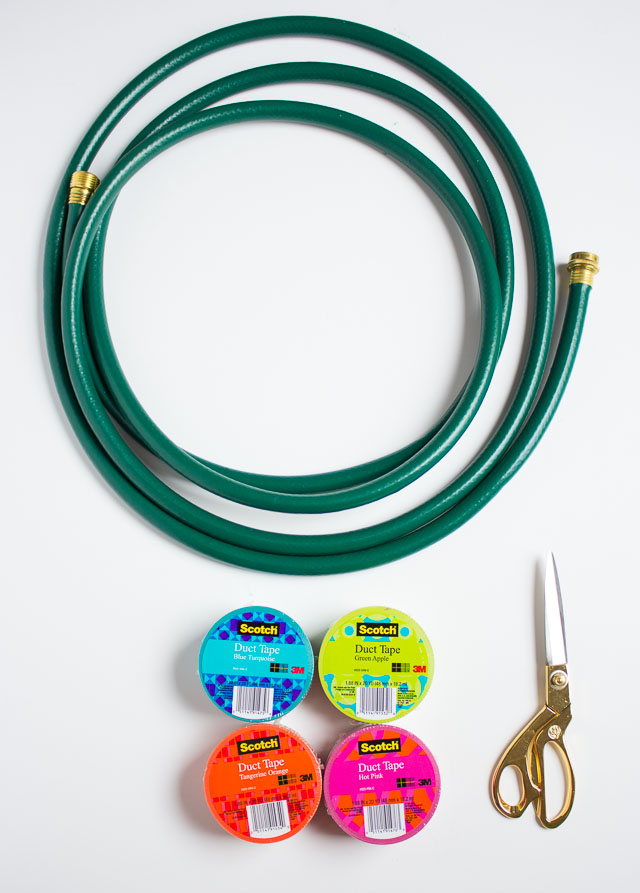 How to Decorate a Hose with Tape
1. Cut a number of strips of duct tape long enough to wrap around your hose with some overlap. Before putting any tape on the hose, I first 4 strips of each color and hung them on the edge of a table to easily grab and stick onto the hose. This will save you time!
2. Wrap the tape around the hose, one piece at a time. Pull it taut so that it is wrapped firmly around the hose. Note that it won't be completely smooth and wrinkle free – that's ok! It will still look really cool!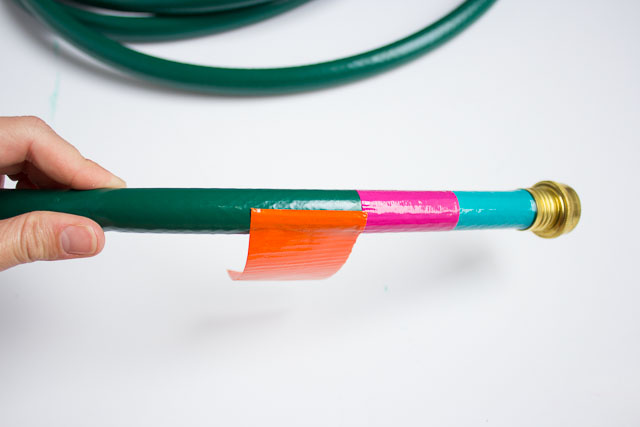 3. Keeping adding more tape, slightly overlapping each piece with the one above it. I added 12 strips of tape, then left a gap in the hose before adding 12 more strips of tape in the same color pattern. You can do whatever pattern and coverage you like. Tip – leaving gaps in the hose saves you time! 😉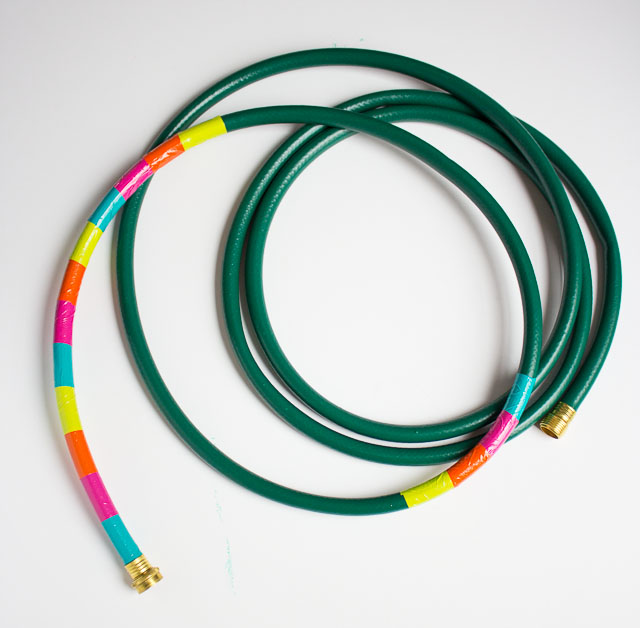 It took me a little over an hour to decorate this 15 foot long hose. But it looks so much more fun than when I started! FYI – if your scissors get sticky from the tape, a little Goo Gone will do the trick.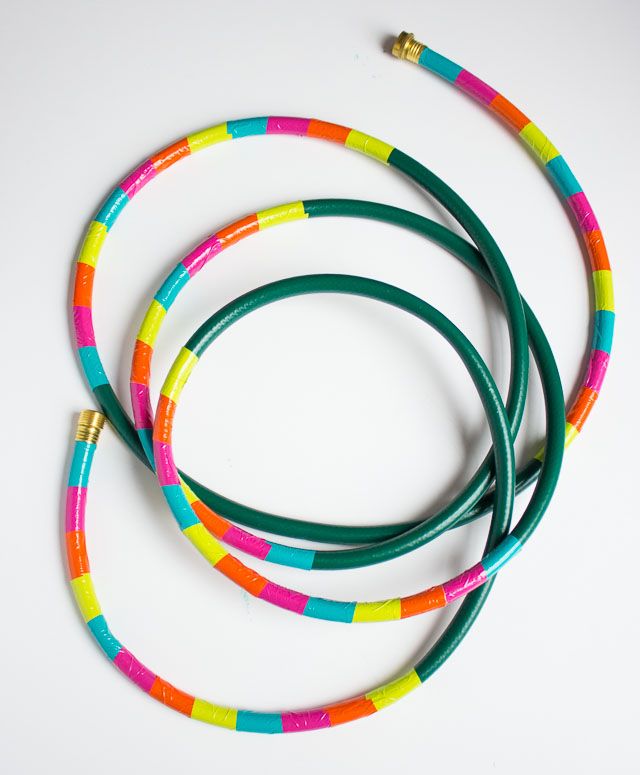 I love the unexpected pop of color this brings to the garden!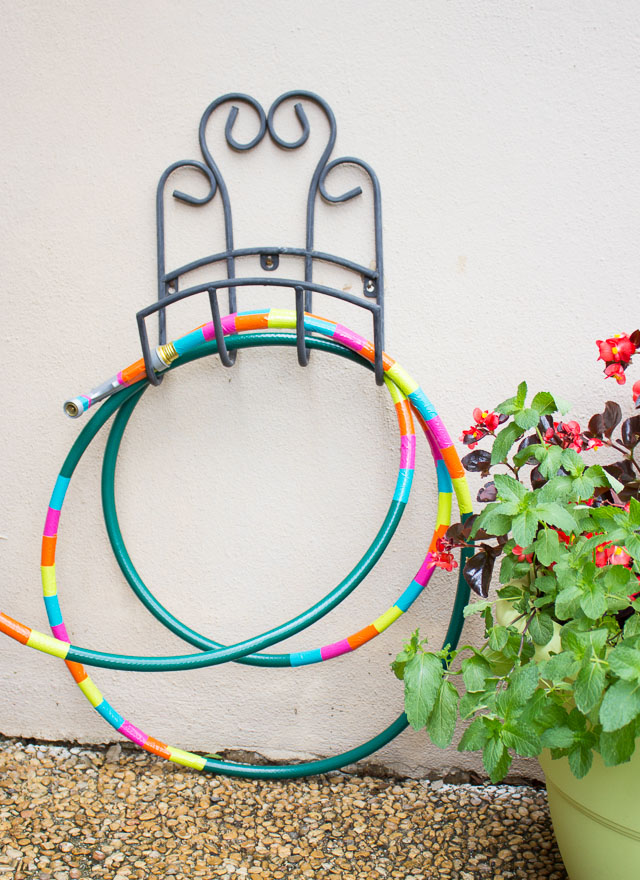 Now you can water and feed your garden at the same time with almost any device. The Miracle-Gro®​ LiquaFeed® Universal Feeder connects to the spigot and allows you to easily feed your plants for a beautiful garden all season long.
Miracle-Gro® sponsored this blog post. The opinions and text are all mine.