Design Improvised Launch Party Recap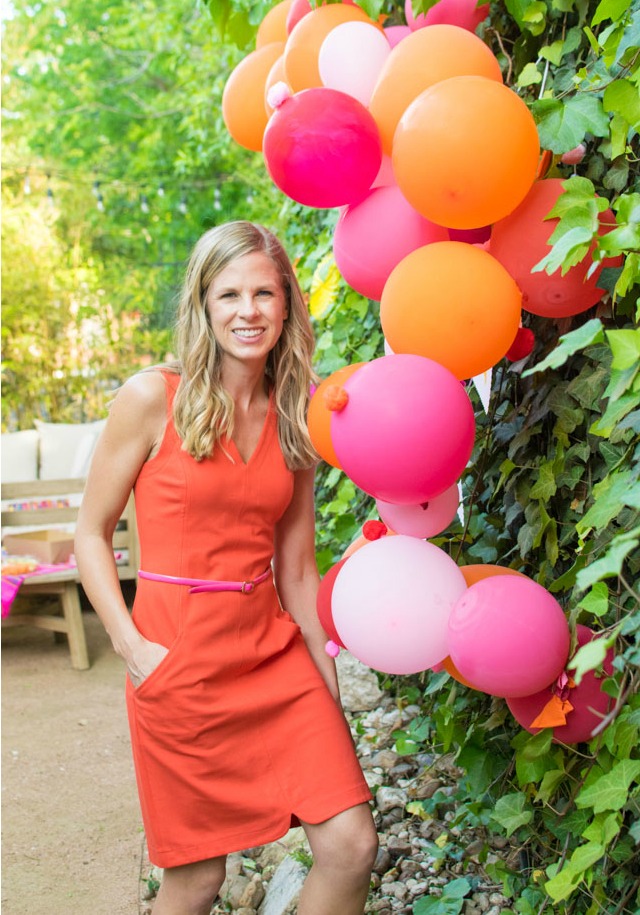 Design Improvised New Website Launch Party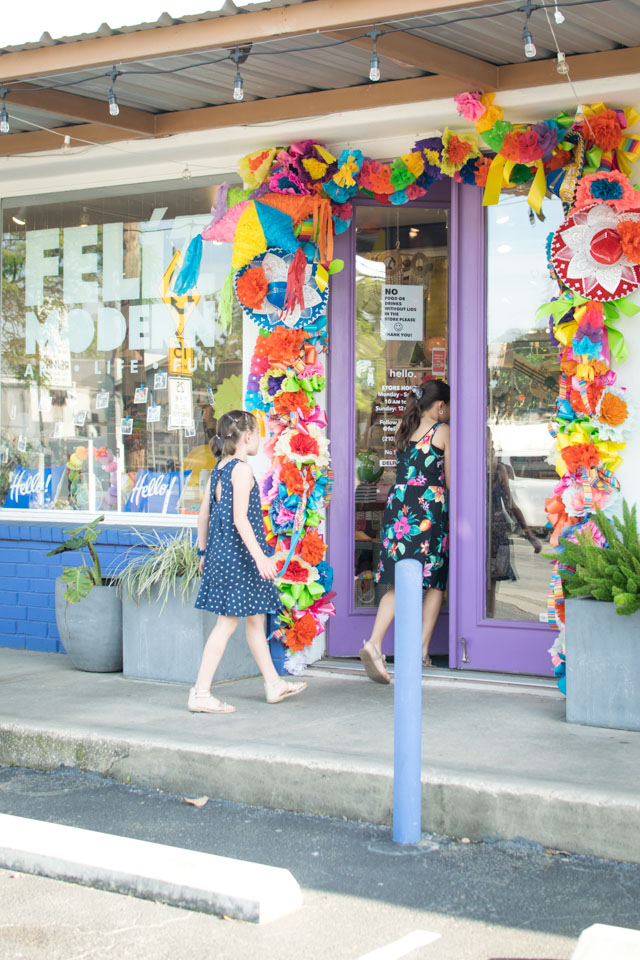 It's hard to believe that the website launch party for the new Design Improvised was already two weeks ago! The days following have been filled with project deadlines and ongoing website fixes. Needless to say, the launch party will go down as the highlight of the month, if not the year! A big thanks to all the friends who came out, and a special thanks to Ginger at Feliz Modern for letting me host the event at her beautiful store, Elizabeth of Yris Productions for all the fun photos, Dora Vera for her awesome makeup skills and my friend Heather Inglehart for all her help setting up and taking down the decorations (that's Heather below)!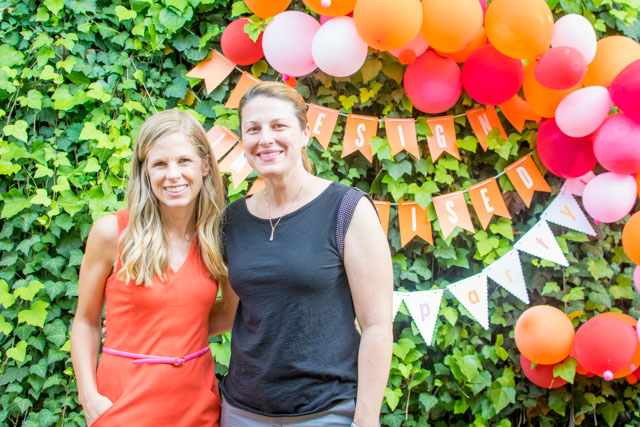 Launch Party at Feliz Modern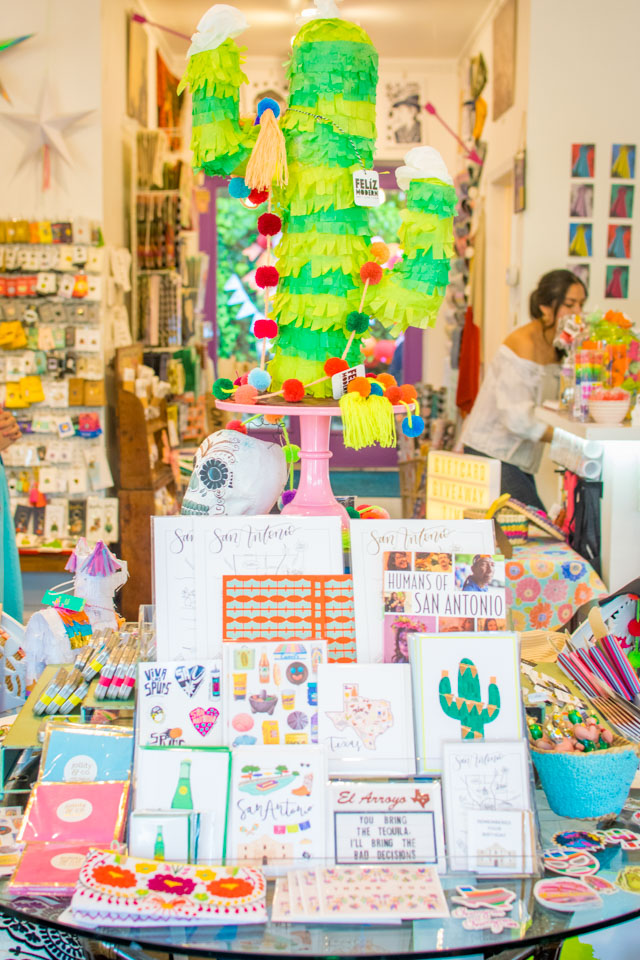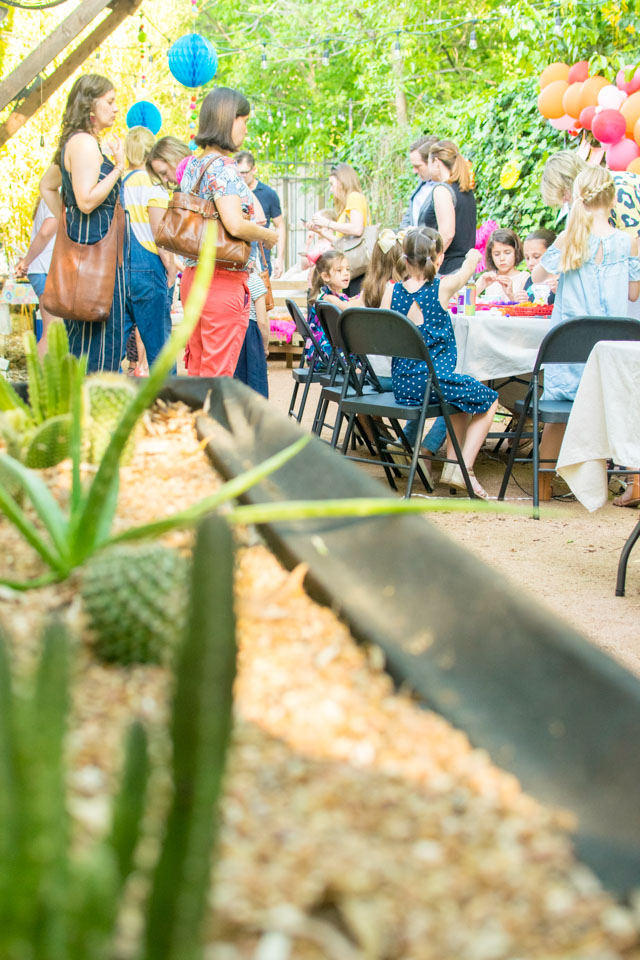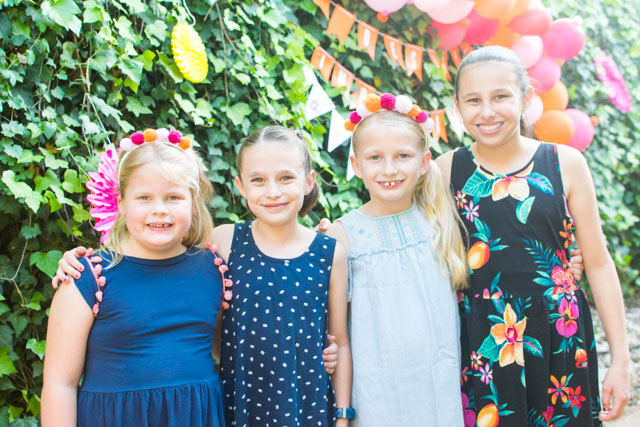 Pom-Pom Balloon Garland
We couldn't have had better weather for the party. It turned out to be one of the first beautiful spring evenings. It was perfect since the party was set up in the ivy-covered courtyard behind the store. I had experimented with my first ever balloon garland for the event. It is complete with pom-poms for a signature Design Improvised touch! It turned out well but I still have some tricks of the trade to learn. Several of the balloons popped between setup that morning and the start of the party. It resulted in some last-minute scrambling to piece it back together!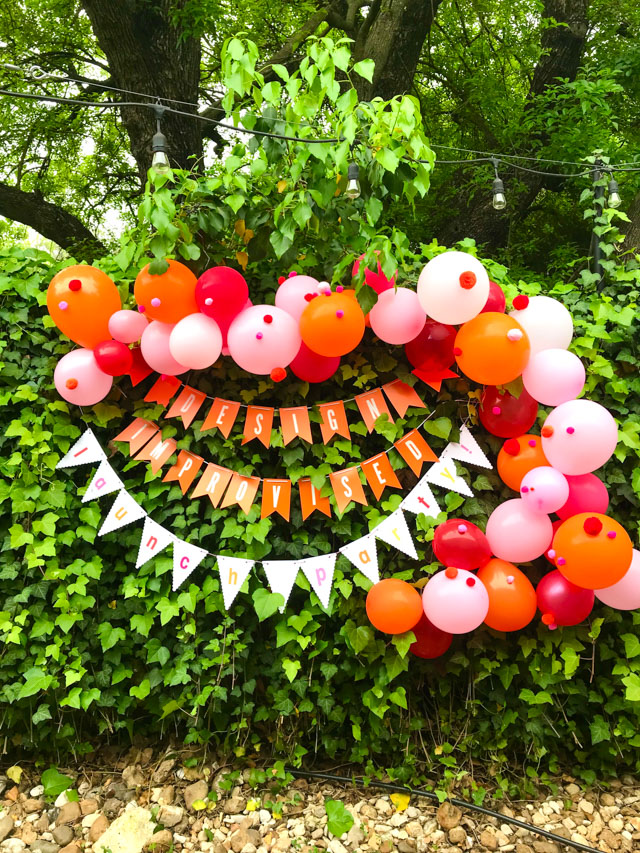 Pom-Pom Crafts Table
The place to be at the party was the oh-so-popular pom-pom crafts table! I had set out a ton of different yarn pom-poms and tinsel pom-poms from Oriental Trading (in the color palette of my new website, of course!), along with some plastic headbands and wood bangles for the guests to decorate however they like.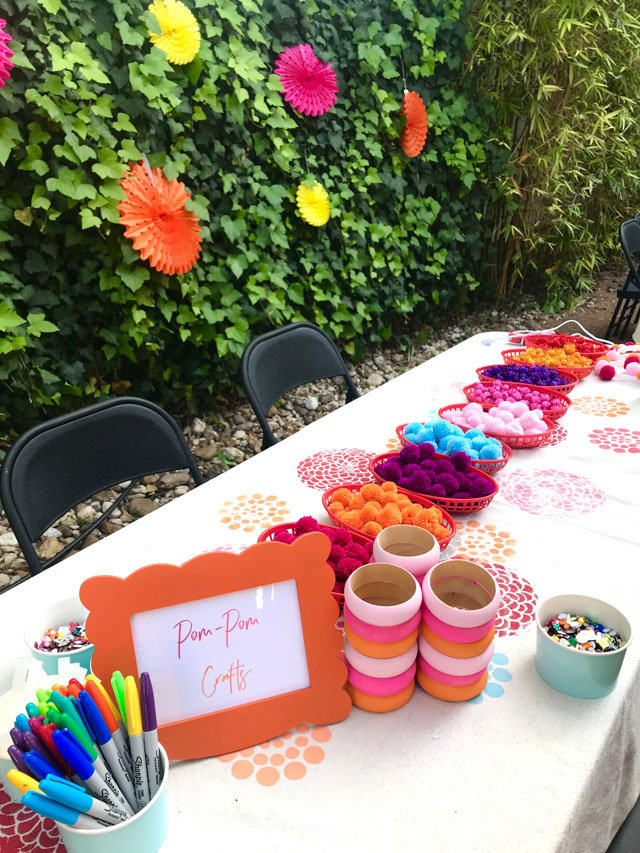 It was so fun to see the kids crafting together!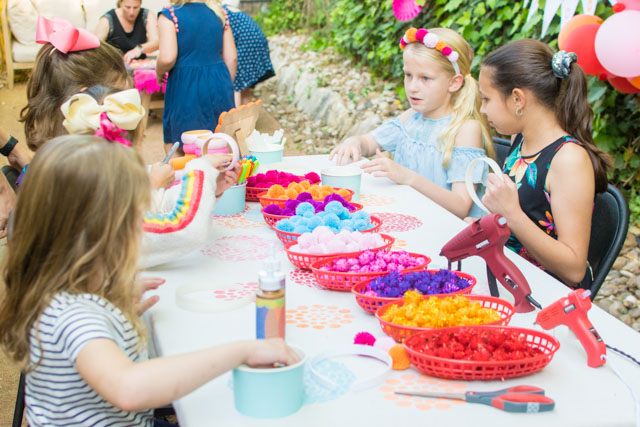 Love pom-poms as much as I do? Then don't miss all my other pom-pom craft ideas!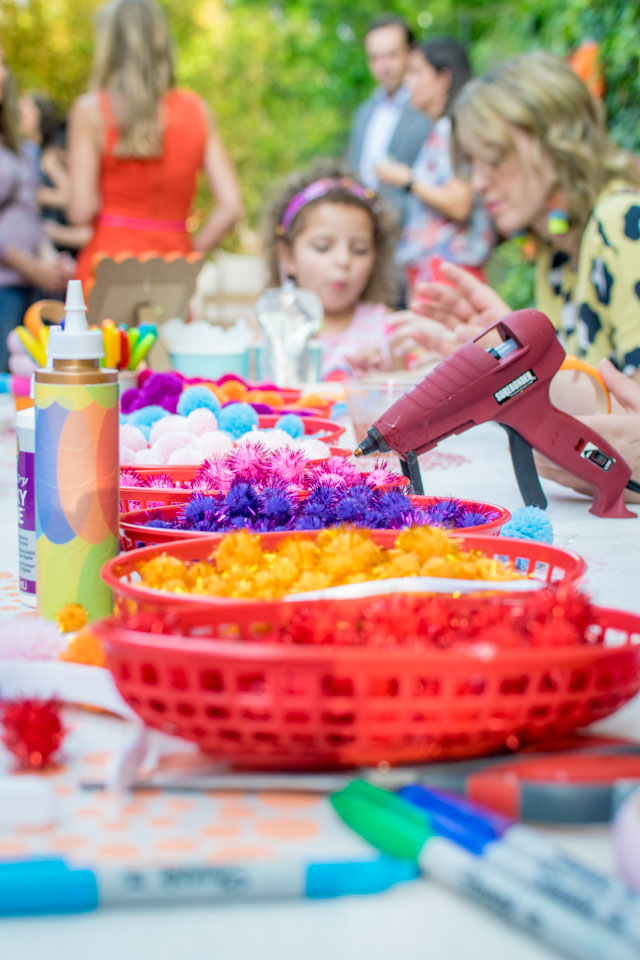 I was blown away with their creativity! These over-the-top bracelets made by my friend Amanda Barkley and her daughter were a highlight.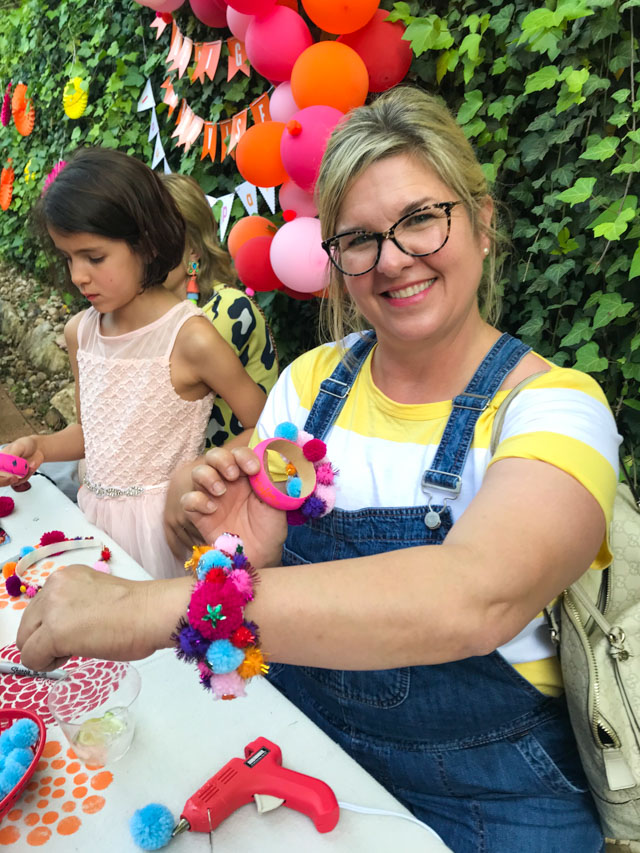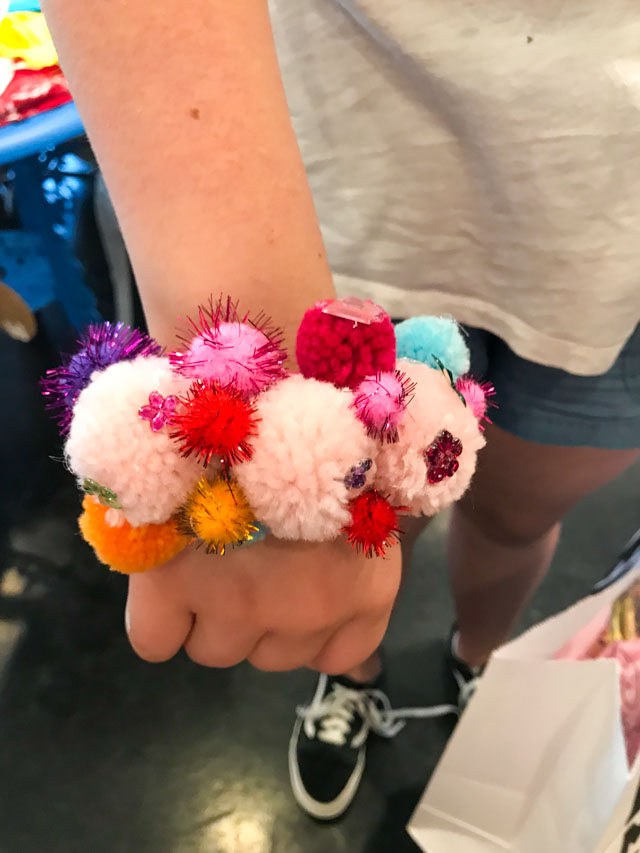 Good Friends
The event was so special to me because I had friends from many facets of our life here in San Antonio come out in support. There were several women that I've met through the Annex, mom friends from my daughters' elementary school, fellow bloggers and creatives and members of our local college alumni club! Many people brought their kids, which made me so happy…and many of them were visiting Feliz Modern for the first time, which I was thrilled about because it is a store not to be missed!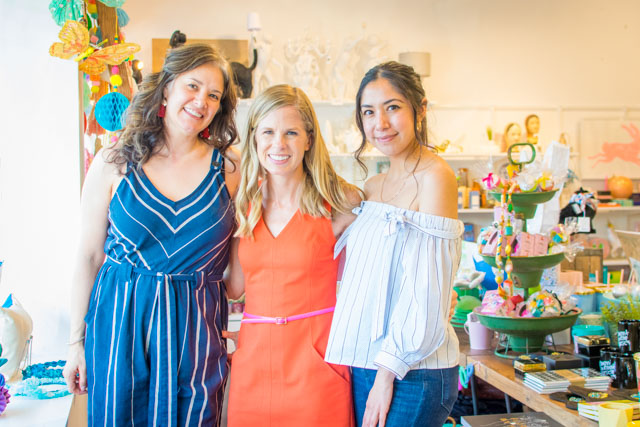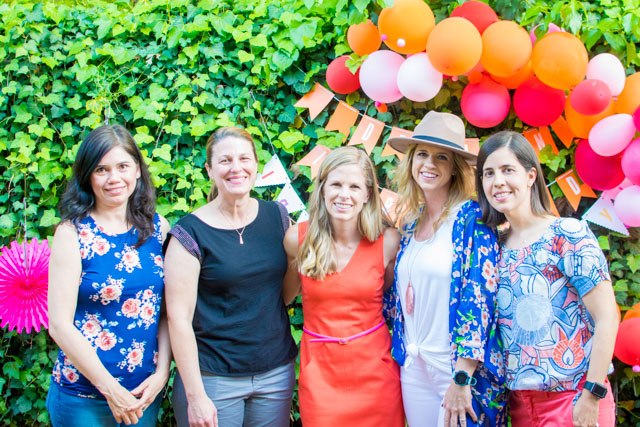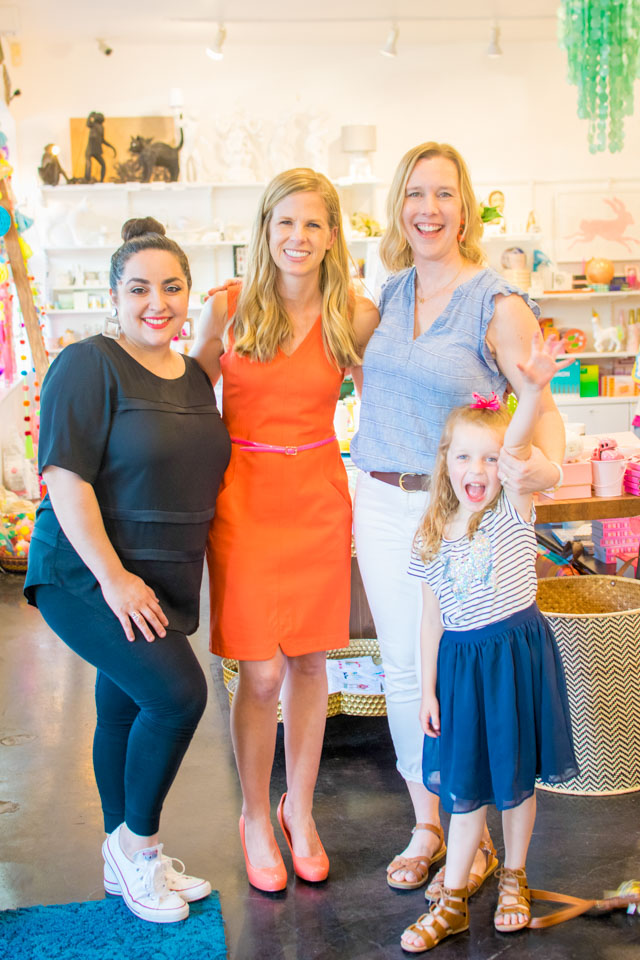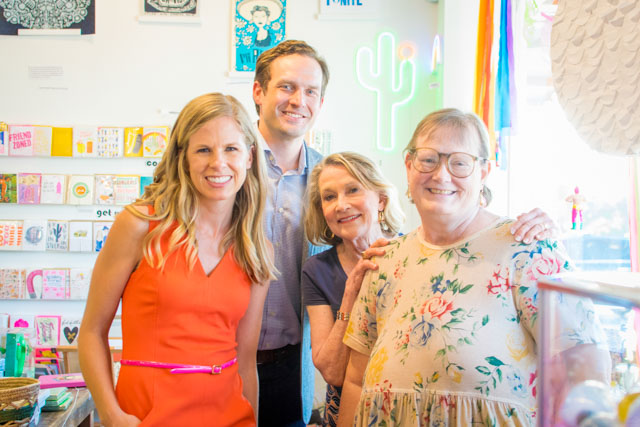 Launch Party Sips and Sweets
For something fun and family-friendly to sip on, I had ordered a variety of Mingle Mocktails to create a mocktail bar with yummy flavors like Blackberry Hibiscus Bellini and Melon Mojito. They were a big hit!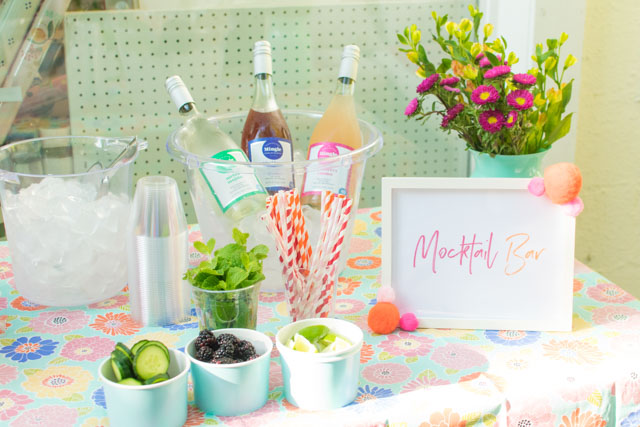 We also had the most gorgeous cake balls from Annie's Petite Treats. The birthday cake flavor was a crowd favorite.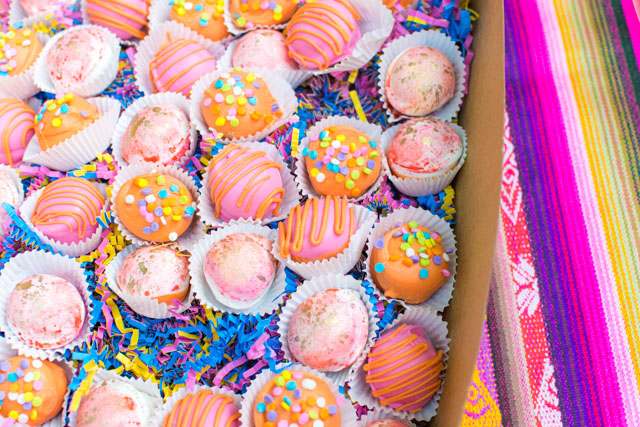 Giveaways!
As part of the party festivities guests could enter a giveaway for a Feliz Modern gift card, along with a gift card from one of my partners, Kid Made Modern. Local photographer Melissa Evans was the lucky winner of the Feliz Modern gift card and used it for some pom-pom decor for her studio. Good choice, Melissa!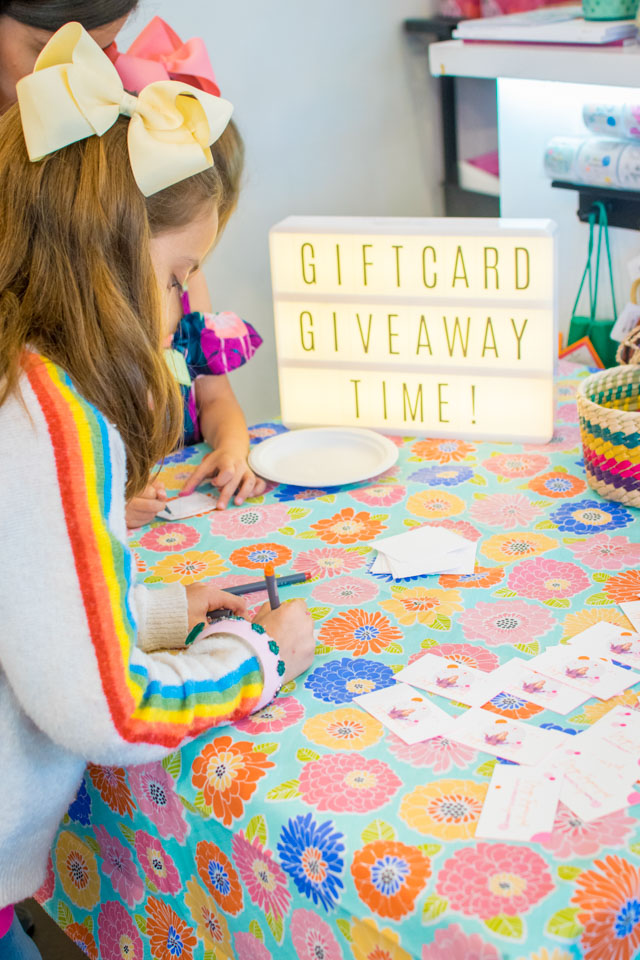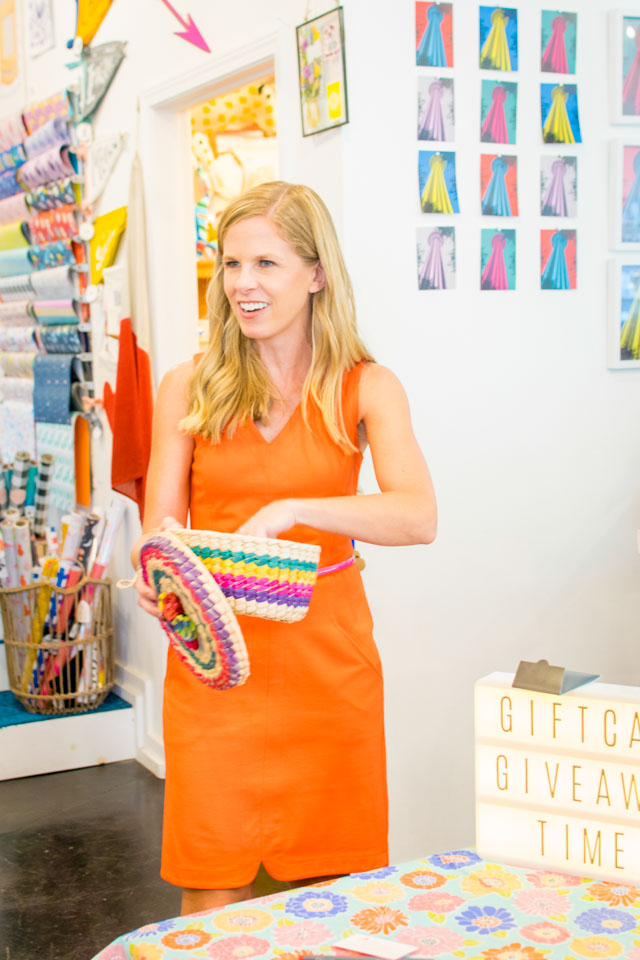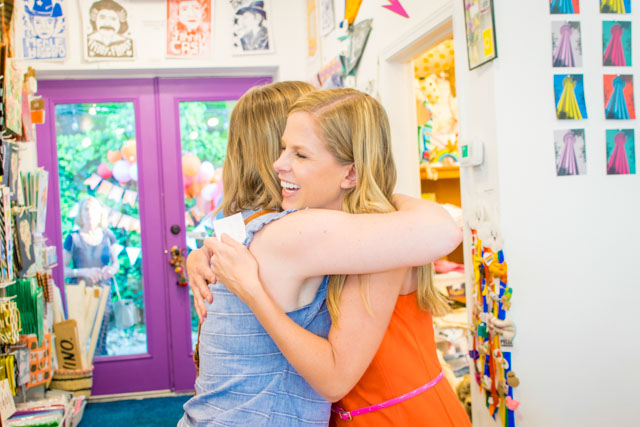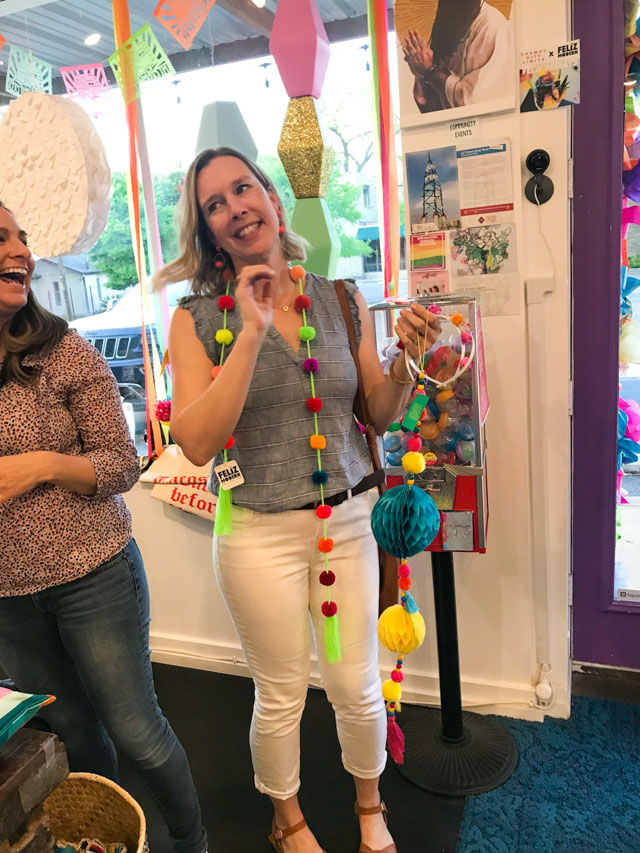 It was such a special evening and such a fun way to celebrate the new website! Lastly, a big thanks to my family who have been my biggest supporters these last eight years of blogging and creating at Design Improvised. I love you!