How to Decorate Balloons with Vinyl!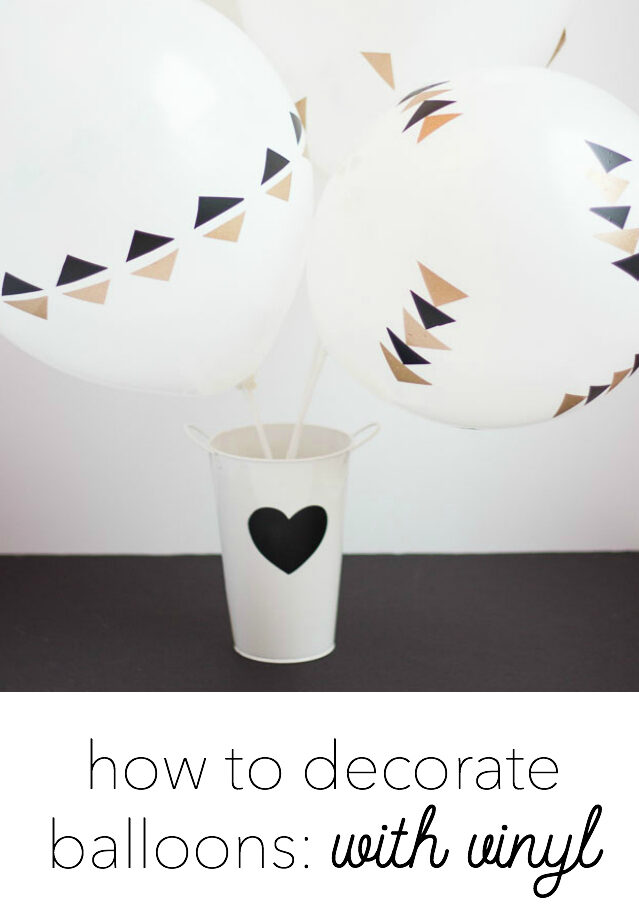 Vinyl Stickers for Balloons – How to Customize
You know I'm always on the lookout for a new way to decorate balloons, and I just discovered a whole new set of possibilities… with vinyl! It is lightweight, sticks to balloons perfectly, and can even be repositioned if needed without popping the balloon. I'm in heaven!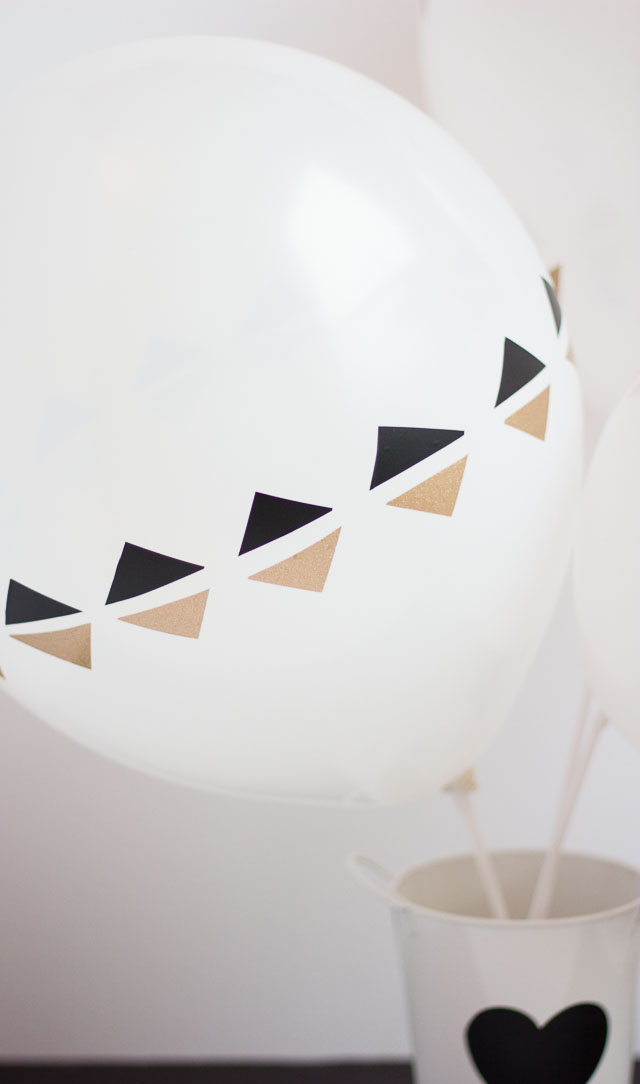 For my first foray into vinyl balloons, I kept to simple black and gold triangles for a modern look. These were just hand-cut from sheets of Expressions Vinyl – it doesn't get much easier! However, those of you Silhouette and Cricut owners out there know that the magic happens when you pair vinyl with a cutting machine. Talk about amazing balloon decorating possibilities!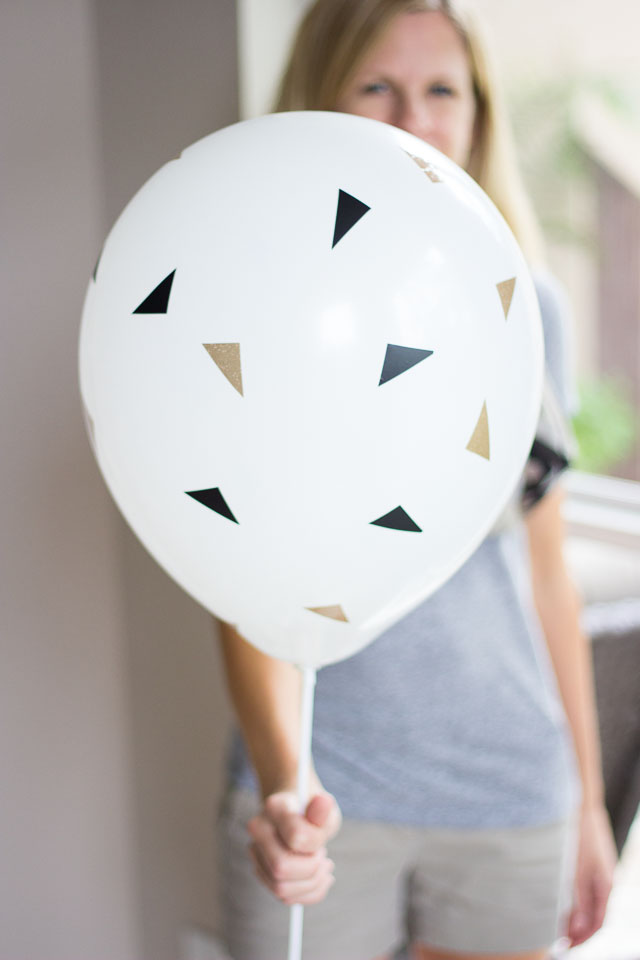 Supplies for Vinyl Decorated Balloons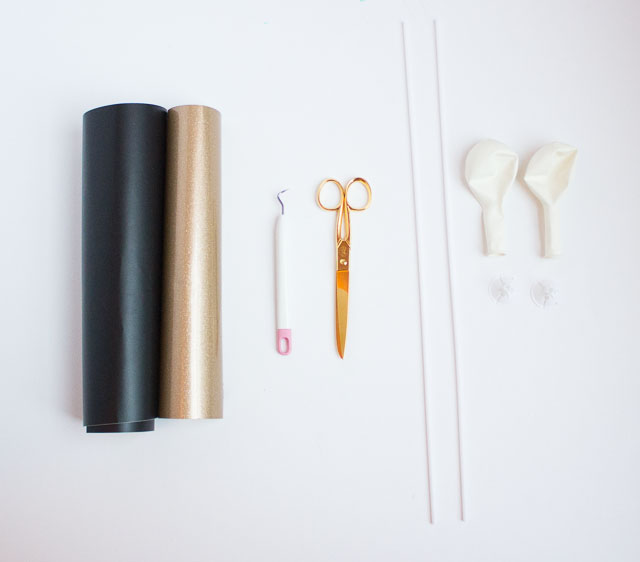 How to Decorate Balloons with Vinyl
1. Cut a strip of vinyl about an inch wide and cut out triangles with your scissors. I didn't bother to make my triangles perfect, I just roughly cut them all the same size. However, you can always measure (and use the gridlines on the back of the vinyl) to be more exact!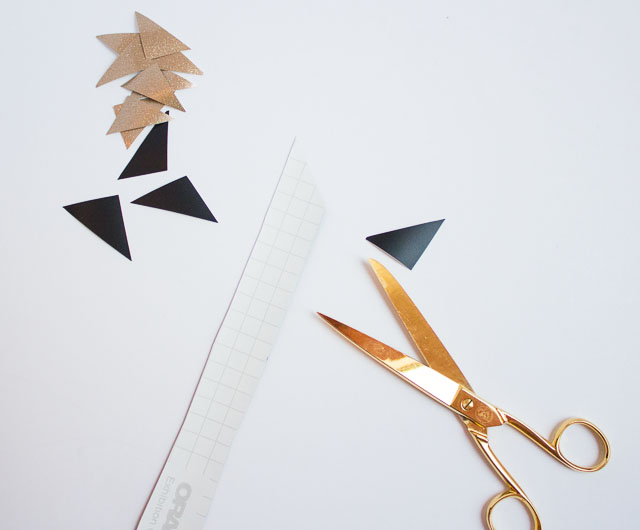 2. Peel off the adhesive backing from the triangle. This vinyl weeding tool makes it really easy to separate the two pieces, but you can also use your fingers!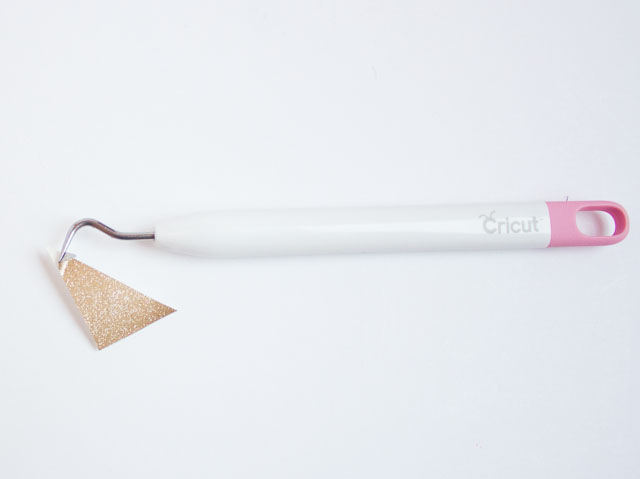 3. Stick the triangles onto an inflated balloon in whatever pattern you like! If you end up sticking one on crooked you can carefully un-peel and reposition!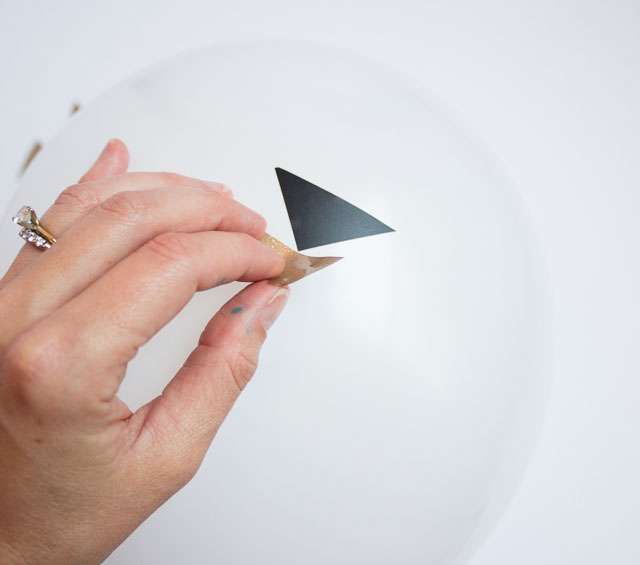 I chose to fill my balloons with air vs. helium and put on balloon sticks because instead of lasting for a few hours, they can last for a couple weeks. I've turned them into decor in my craft room… I might just need to keep a rotation of balloon decor in there!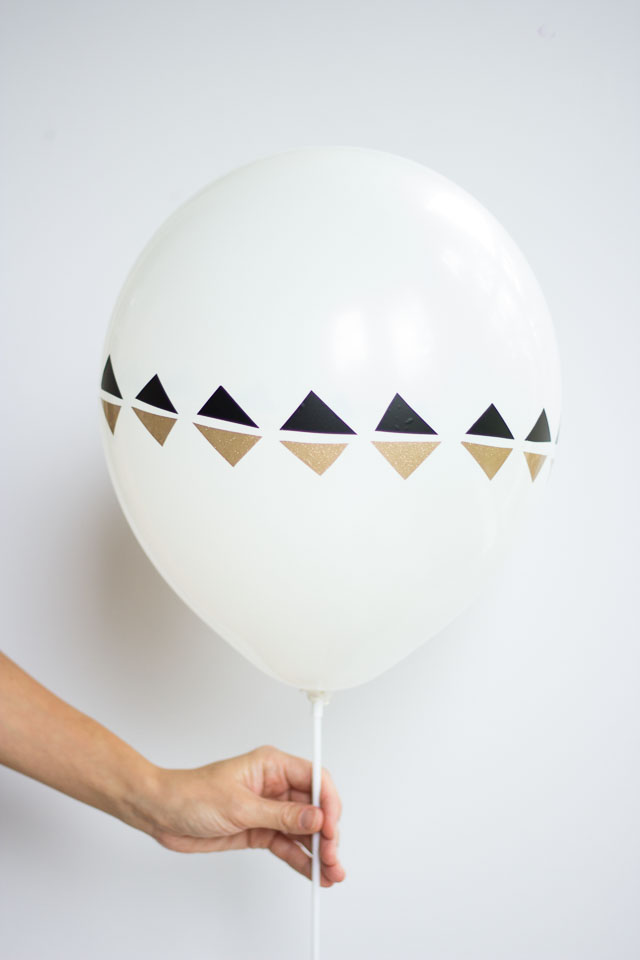 So what do you think – would you like to see more ideas for decorating balloons with vinyl? I'm certainly excited to play with it some more!
Love balloons? Then don't miss my other DIY balloon ideas!